Officers and the SWAT team from the Aurora Police Department in Colorado successfully negotiated the release of a 6-year-old hostage from her father, 39-year-old Eric Burns, Sept. 24.
Burns barricaded himself and his daughter inside his home in Aurora's Conservatory neighborhood after law enforcement arrived.
CBS4 reported that Burns was wanted on a warrant for domestic violence. Police suspected him of abusing his daughter and assaulting his son and were conducting a "felony child abuse investigation."
After negotiating for several hours, APD convinced Burns to release his daughter, but he remained barricaded and refused to surrender. After a long standoff, police simply left the area, planning to locate Burns through further investigative work.
At the time of the incident, the APD was not aware Burns had a felony kidnapping warrant for his arrest out of Black Hawk, Colorado.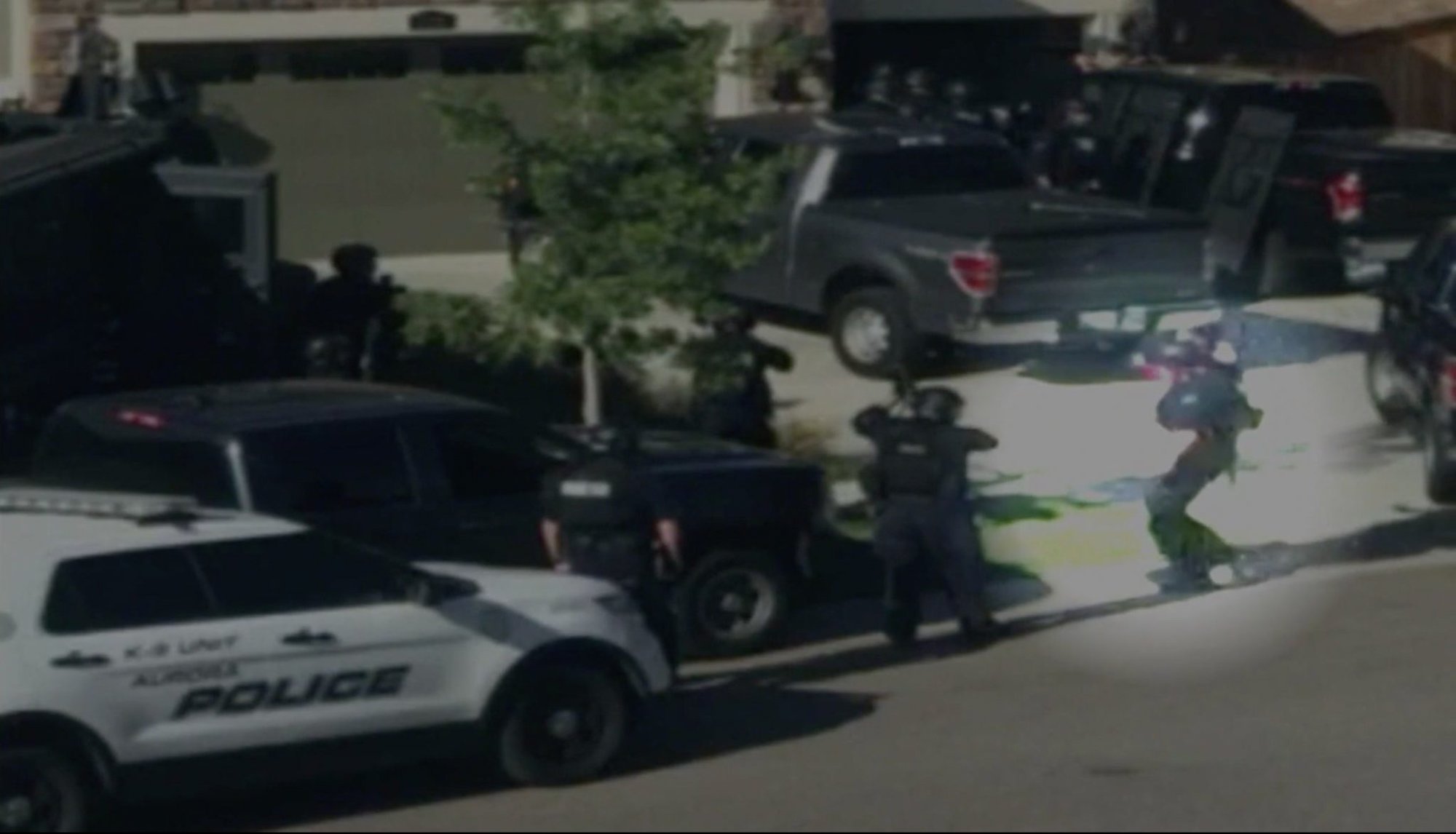 "Members of our community and across the nation have made it very clear that they want their police department to respond differently to some incidents, particularly when there is a possibility of using serious force against a subject," the APD said in a statement. "The Aurora Police Department will continue to balance the safety of the community with the circumstances of rapidly evolving incidents, placing the preservation of life and avoiding unnecessary confrontation at the top of its priority. Sometimes this means walking away from a situation and utilizing investigative resources to apprehend persons at a later time."
Members of law enforcement across the country have been working overtime since the onset of widespread civil unrest within the US following the in-custody death of George Floyd May 25. Floyd's death sparked a wave of police reforms all over the country.
In Colorado, calls for reform have led to an evolution in de-escalation tactics, according to Commander Chris Juul of the APD Special Operations Bureau. In June, Colorado passed a law that limits the use of physical force and deadly force by law enforcement, requiring officers to intervene if another officer is using unlawful physical force. The law also prohibits chokeholds and requires intervening officers to report any incidents of unlawful physical force.
Juul said officers are now directed to evaluate each incident on whether the situation requires them to "force a confrontation" in the moment or wait to resolve the incident at a later time when there is less risk to both law enforcement and suspects.
"We want to protect our officers and our folks," Juul said. "We also want to make sure we're not putting a citizen or subject in a position where we end up having to use force on them because of actions that we're taking. So it's a little bit of a balancing act, depending on what the totality of the circumstances are."
If there is an endangered "independent and innocent third party" involved in any incident, Juul said they will force a confrontation and do everything possible to ensure a safe resolution. If this factor is not present, the APD will approach an individual incident according to what type it is — either a criminal act or a mental health act.
Juul explained that historically speaking, when law enforcement is called to an incident involving mental health, they are more likely to end up using some sort of force. In the past, a person threatening suicide was the type of incident in which police might try to force a resolution, which could lead to a use of force.
"This use of force situation may have been avoided had we just walked away and given everybody a chance to calm down and cool off," he said. "Now, in that same type of situation, we're much more likely to walk away if there's nobody else in jeopardy."
How police respond to criminal acts now depends on factors such as location and whether there are innocent people involved. If a suspect is alone in their own home, there's a high risk to his officers because the suspect will know the building better than them and because there may be unknown weapons present.
If a suspect is in a public place and innocent bystanders are at risk, officers will force a confrontation to bring about a resolution in the best interest of the public, as well as the safety of the officers and of the suspect. Other factors at play in the decision-making process are whether the suspect is armed or has access to weapons, criminal history of the suspect, prior experience with the suspect, and whether the suspect's warrant involves violent crime.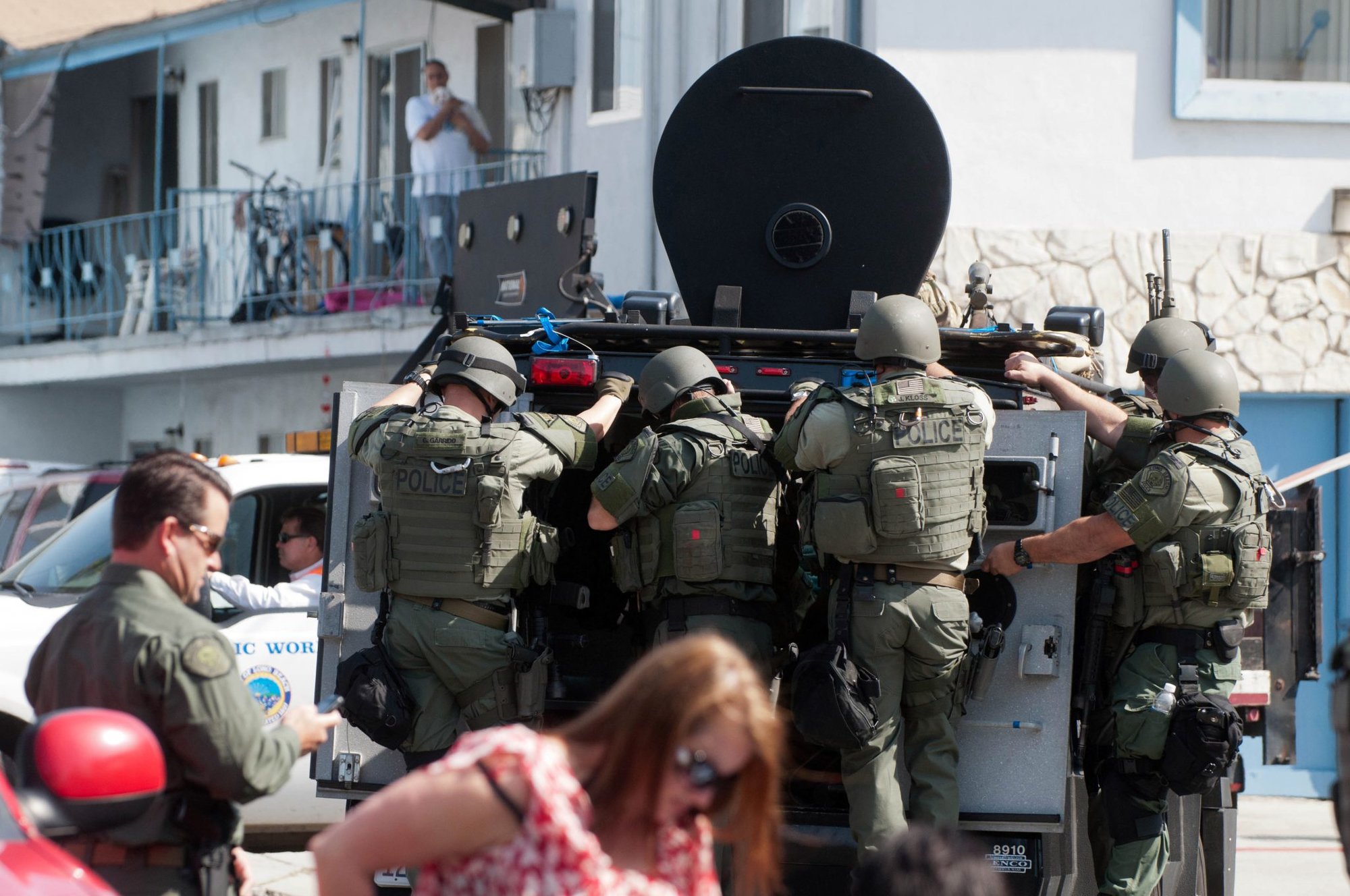 In Burns' case, officers determined it was best to apprehend him later in a manner that is safer for both law enforcement and the suspect.
Juul said police will only force a confrontation if a suspect has a felony warrant, is known to be violent, or is an immediate threat to others. Police weigh the many factors involved with a risk-versus-benefit calculus, placing public safety as the top priority.
"We're going to modify to a new set of expectations," Juul said. "That's just kind of making sure we're current with what the expectations are, with what the law is, and with what our operational capacities are as well."