President Donald Trump signed into law Saturday the Accelerating Veterans Recovery Outdoors Act, or AVROA, a bipartisan bill that will make it easier for veterans to use the outdoors to promote and improve mental and physical health and ease their transitions from military to civilian life.
Championed by Sens. Cortez Masto (D-Nev.), Steve Daines (R-Mont.), Jon Tester (D-Mont.), and Jerry Moran (R-Kan.), and Reps. Chris Smith (R-N.J.) and Adam Smith (D-Wash.), the AVROA, passed as part of the Veterans COMPACT Act of 2020. The legislation directs the Department of Veterans Affairs to establish an interagency task force with the Department of the Interior and other federal agencies to identify barriers and make recommendations to increase the use of public lands and other outdoor spaces for veteran medical treatment and therapy.
"The passage of AVROA is a major win for all veterans, and we commend the congressional leaders who championed this bill and thank the president for signing it into law," said Morgan Mason, the Armed Forces Initiative coordinator for Backcountry Hunters & Anglers (BHA), a nonprofit focused on the promotion of public lands and waters.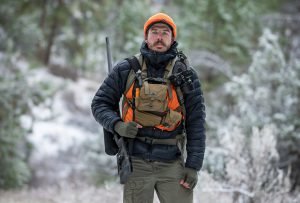 BHA took an active role in advocating for the bill's advancement, and in November, Mason hosted BHA's first-ever Veteran Dual Skill Acquisition Camp on federal public lands in eastern Montana. The unique event brought together a diverse group of 17 veterans of various skill levels and backgrounds for a whitetail and mule deer hunt in Montana, where mentors taught novice hunters skills such as e-scouting, shot placement, field-dressing, and meat considerations, and provided education about public lands and related legislative issues.
"From sitting around a campfire with BHA Armed Forces in eastern Montana at deer camp and learning about AVROA to seeing it signed into law within a month's time feels like a victory," said former Army sniper Jim Vincent, a BHA member who attended the veteran camp. "The nation's public lands – MY land – deserve the good stewardship of service members as much as service members deserve the land."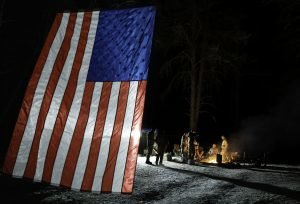 BHA's Armed Forces Initiative focuses on active-duty programming, veteran programming, and legislative efforts, and BHA has partnered with several major military installations, including Fort Bragg, North Carolina, and Camp Pendleton, California, to promote outdoor activities on public lands among military members at those locations and others.
Mason said since launching BHA's Armed Forces Initiative, the AVROA has been the organization's top legislative priority, and the veteran camp was a proof of concept for the types of veteran-health initiatives he hopes to see the federal government fund and support in the future.
"Spending time outdoors is like a reset button for your brain," Mason told Coffee or Die Magazine at the camp. "For military members and veterans who are dealing with issues like post-traumatic stress, survivor's guilt, or opioid addiction, outdoor activities like hunting aren't a cure-all, but having these experiences makes you a better person because they destress your mind by dumping some dopamine into your brain and making you feel good. We want people to feel the weight of the world drop off their shoulders and feel that stress melt away, and public land makes that possible for everyone."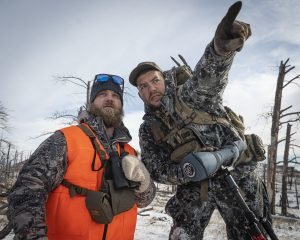 Steve Houghton, a former motor transportation Marine who participated in BHA's veteran camp, said he'd been suffering with depression and a sense of isolation before he attended the camp.
"I didn't know how much I needed this," Houghton told his fellow veterans during a campfire talk in Montana. "This gives me hope for the future with myself and other veterans that are struggling to find a sense of meaning again. Just being around everybody and seeing that you're not alone, it's been absolutely incredible — absolutely lifesaving. You're saving lives with this."
Recreational Equipment Inc. (REI), a popular outdoor recreation cooperative, also championed the bill, partnering with members of Congress to help draft and advance it through the legislative process.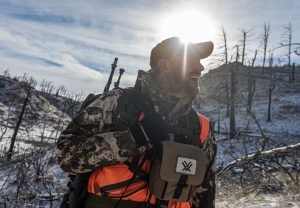 "Time in nature has been shown to help people of varying backgrounds with mental health issues by reducing depression and anxiety and increasing overall happiness," the company posted on its blog. "Time outside appears to help veterans, in particular, by decreasing symptoms of PTSD. It may also help former service members reintegrate into civilian life."
In addition to making the AVROA the law of the land, the Veterans COMPACT Act includes several other initiatives meant to improve veteran healthcare.
The legislation seeks to improve the Veteran Health Administration's mental health services and suicide prevention capabilities. It also requires the VA to complete an analysis and report on its programs that provide assistance to female veterans who are homeless or precariously housed to identify ways of improving care for women who served.