The woman shot and killed inside the Capitol Wednesday has been identified as 35-year-old Ashli Babbitt, a California native and veteran of the Air Force and National Guard.
Babbitt's ex-husband, Timothy McEntee, told the Washington Post Babbit served in Afghanistan and Iraq in the Air Force before other deployments with the National Guard to Kuwait and Qatar.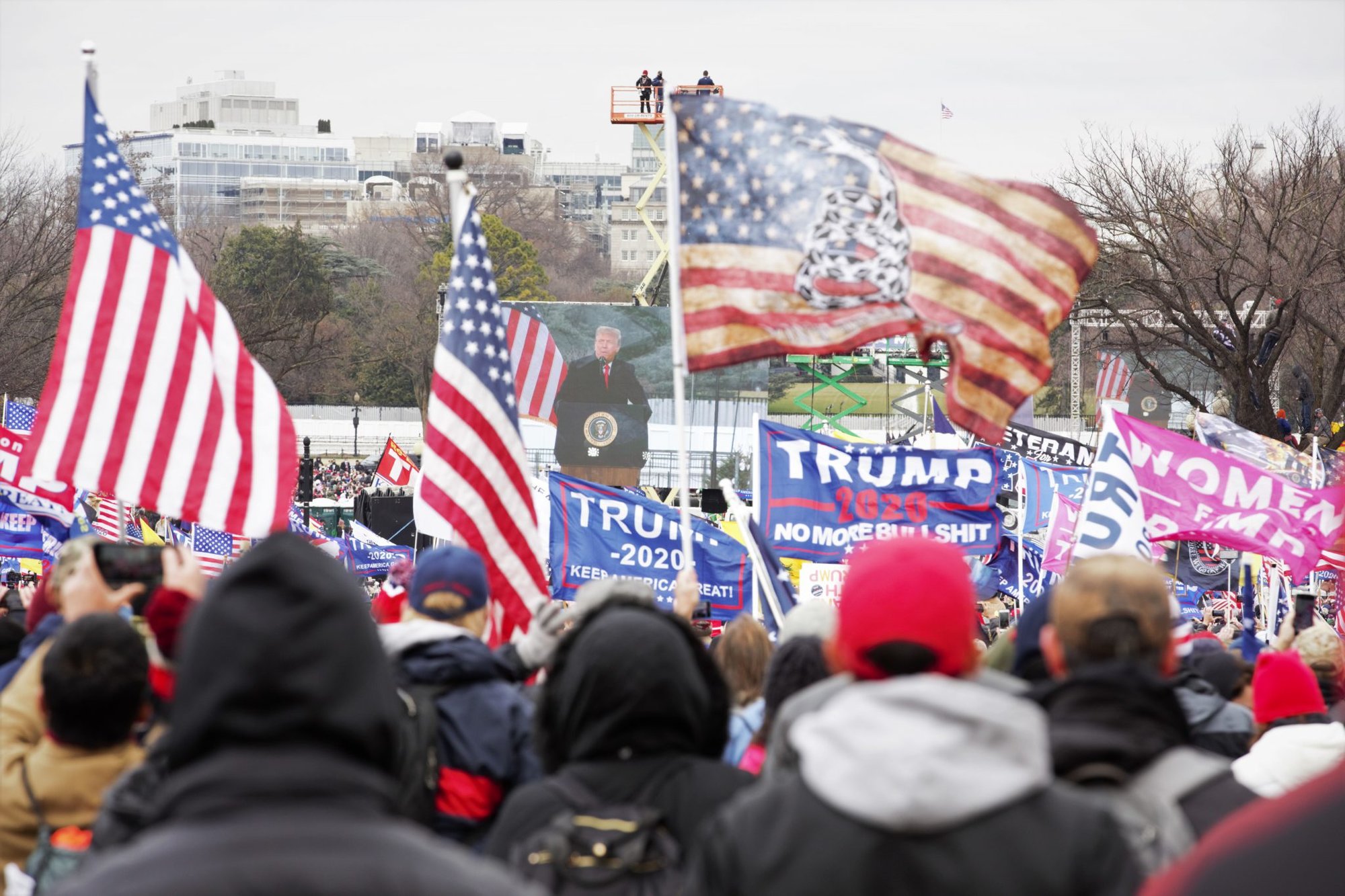 Babbitt was part of a mob of pro-Trump rioters who stormed the Capitol Wednesday, infiltrating deep inside the building and smashing out window panes on doors leading to one of the Capitol chambers, which Capitol Police had barricaded.
Babbitt can be seen in videos posted online jumping onto one of the panes and attempting to cross into the barricaded area where Capitol Police are standing by with guns drawn. A single shot rings out, and Babbitt, who had a Trump flag tied around her waist, falls backward to the floor. Other video angles show Babbitt on the ground bleeding from her upper body as rioters try to aid her.
DC Police Chief Robert J. Contee III told reporters Babbitt was shot by the Capitol Police. She was rushed to the hospital and later died. Babbitt was one of four fatalities that occurred during the rioting, which forced members of Congress and Vice President Mike Pence to halt the certification of President-elect Joe Biden's electoral victory and evacuate the Capitol. The other three deaths were caused by unspecified medical emergencies during the chaos.
After law enforcement officials cleared the rioters from the Capitol and surrounding area, Congress reconvened and completed the process of certifying the electoral college results and completing the final formal step in confirming President-elect Joe Biden's victory.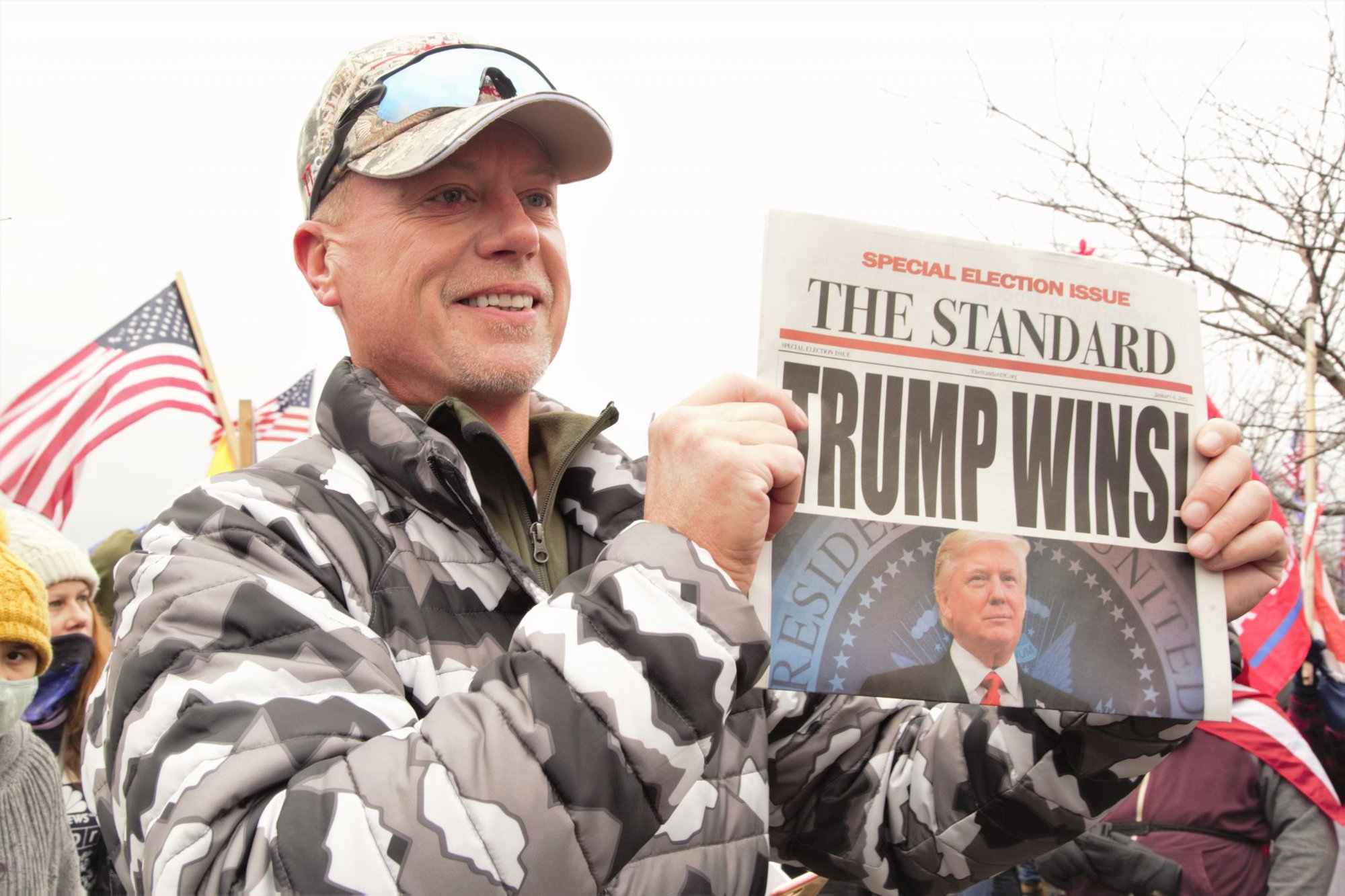 McEntee told the Post he was shocked by the news of Babbitt's death and described her as smart and strong-willed.
"I feel absolutely terrible and sick to my stomach about it," he said. "She was never afraid to speak her mind, and in a way, this was her way of speaking her mind (going to the rally)."
Babbitt had expressed strong support for President Donald Trump on social media and echoed many of the president's conspiracy theories and claims of mass voter fraud. In September, she tweeted a picture from a Trump boat parade in San Diego wearing a shirt that said, "We are Q," referring to QAnon, the far-right conspiracy theory that the FBI mentioned by name in a document from 2019 that assessed fringe conspiracy theories as a domestic terrorist threat.
"The FBI assesses these conspiracy theories very likely will emerge, spread, and evolve in the modern information marketplace, occasionally driving both groups and individual extremists to carry out criminal or violent acts," the document states. It also warned that conspiracy theory-driven extremists were likely to increase during the 2020 presidential election cycle.
"I really don't know why she decided to do this," Babbit's mother-in-law told FOX 5 Washington's Lindsay Watts on Wednesday evening.
Babbitt's husband told San Diego station KUSI she was a passionate Trump supporter and "a great patriot to all who knew her."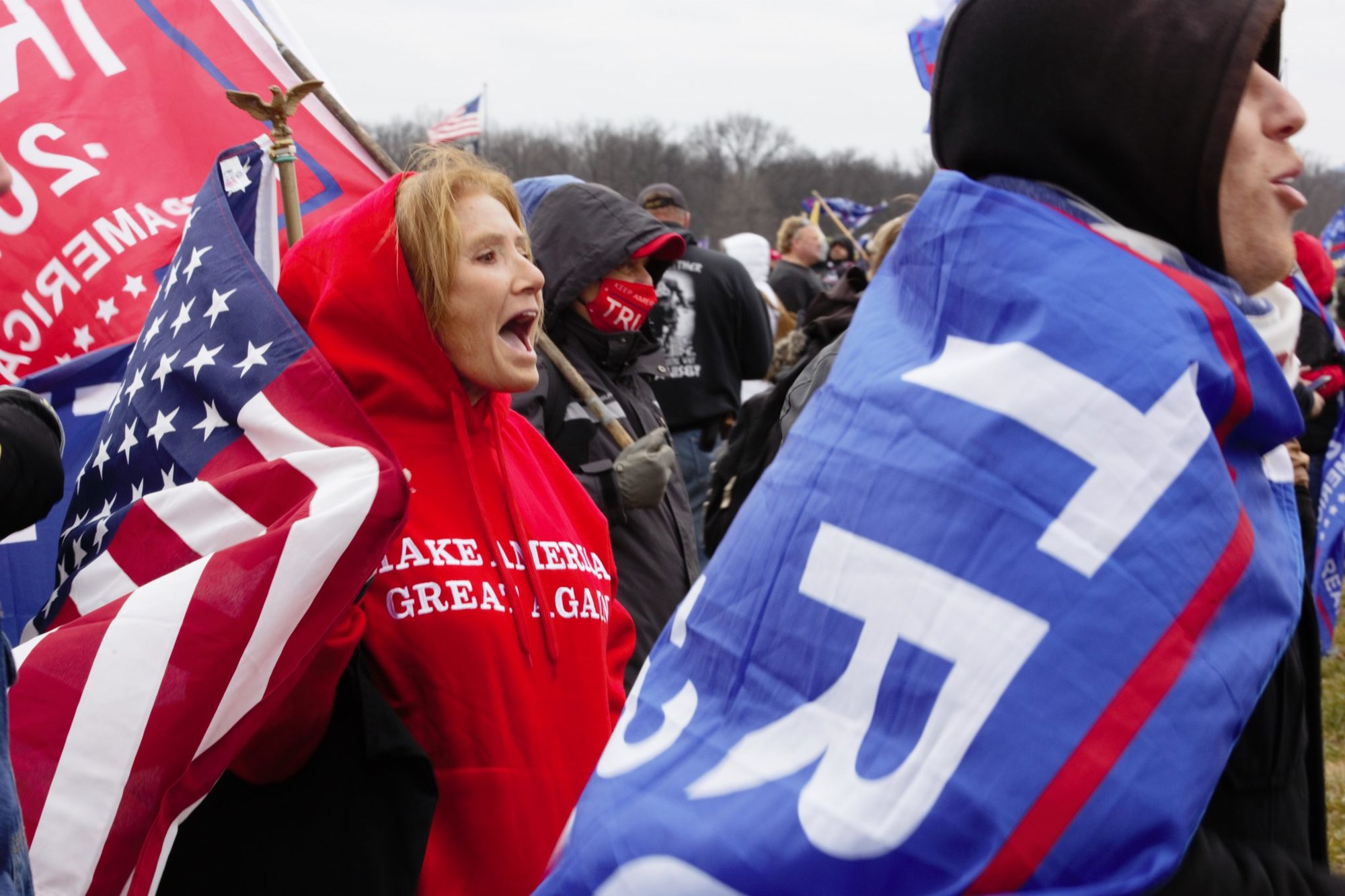 McEntee echoed those sentiments to the Post, adding that Babbitt was "very loud and opinionated, but caring, sweet, thoughtful, loving … You would never forget meeting her."
In one of her final posts, Babbitt responded to a tweet that said many flights to DC were canceled despite no bad weather. "The entire world is corrupt," the person said.
In response, Babbitt wrote: "Nothing will stop us … they can try and try and try but the storm is here and it is descending upon DC in less than 24 hours … dark to light!"