Update, noon, Sunday, May 22: Amid a national baby formula shortage, an Air Force C-17 flew a shipment of European-made formula to the US as the first sortie in Operation Fly Formula, landing Sunday, May 22 in Indiana. Speaking Saturday, White House Press Secretary Karine Jean-Pierre confirmed that a flight with 78,000 pounds of formula had been approved to fly from Ramstein Air Base in Germany to Indiana.
"A military plane will arrive in Indiana with 78,000 pounds of specialty infant formula, enough for over half a million bottles," Jean-Pierre said. "This formula was manufactured in an FDA-approved facility and will be inspected on arrival like all food imports."
The shipment included Nestlé Health Science Alfamino Infant and Alfamino Junior formula, both of which are hypoallergenic mixes, the most impacted variety in the US.
The Air Force released video of ground crews loading the formula into a C-17 at Ramstein, below.


Original Story: If you can't find baby formula at your grocery store, maybe check your nearest Air Force flight line. Defense officials said yesterday that the US military is coordinating — and might use actual military aircraft in — "Operation Fly Formula," the program announced this week by the White House to rush European baby formula to the US in the face of a national shortage.
President Joe Biden invoked the Defense Production Act on Wednesday, May 18, to authorize an emergency import of 1.5 million bottles of specialized baby formula from Switzerland to address the scarcity of a specific variety of formula across the US. And, officials say, though commercial cargo planes contracted through the military will likely be called upon for the transfers, actual US military jets could well be tasked with some of the flights as well.
"It is possible that we would determine that the most efficient would be to use a 'gray tail,'" said Pentagon press secretary John Kirby on Friday, using transportation slang for a US military plane, which, unlike most civilian airplanes, are generally painted gray.
According to a White House release, Operation Fly Formula shipments will transport the equivalent of up to 1.5 million 8-ounce bottles of three formulas: Alfamino Infant, Alfamino Junior, and Gerber Good Start Extensive HA. All three are hypoallergenic formulas for children with cow's milk protein allergy. "These formulas have been prioritized because they serve a critical medical purpose and are in short supply in the United States," the White House said.
These shipments will include approximately 246 pallets. According to an Atlas Air information sheet, a 747 — the largest commercial jet in service as a freighter in the US — can carry as many as 41 pallets of different sizes. Atlas Air is one of several shipping companies with a long history of contracting with the Pentagon.
An Air Force C-17, the primary heavy lift aircraft used by the military for intercontinental flights, can carry 18 military pallets (though military and civilian shipping pallets are slightly different in size).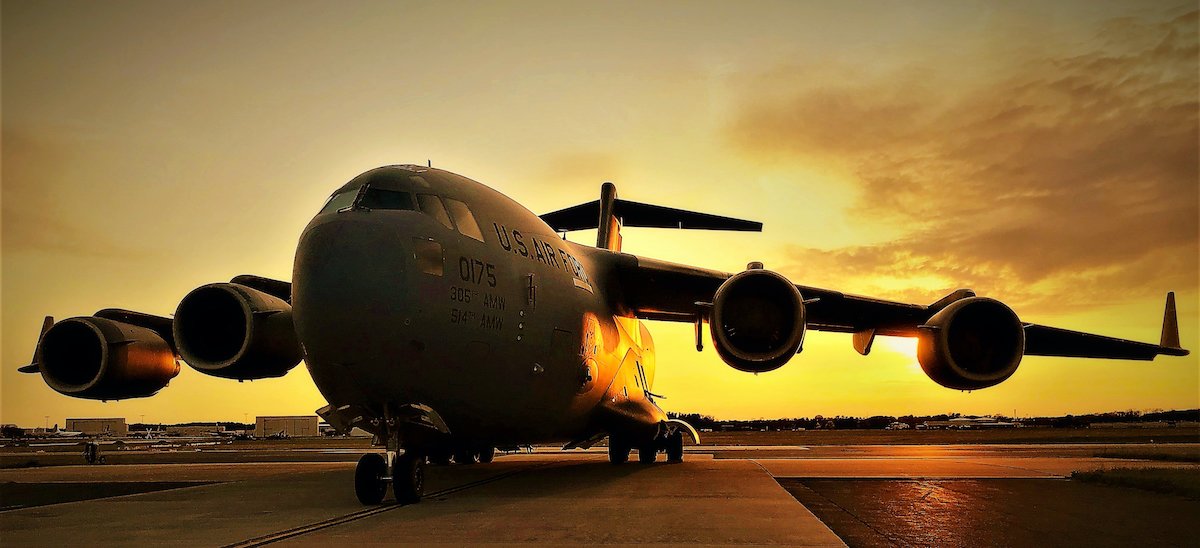 A spokesperson for US Transportation command — which coordinates the movement of all military cargo around the world — said officials there are determining what kind of air assets will be needed to bring formula over, whether leased commercial aircraft or active military planes. If military planes are used, they would likely be the large cargo planes operated by the Air Force's Air Mobility Command.
A baby formula shortage can impact the health of millions of US babies. Formula is the primary way many infants are fed for the first year of life. The most common varieties are premixed as a liquid or in come in cans of powder that is mixed at home in baby bottles.
The baby formula shortage in US stores has resulted from a mix of an industrial shortage and some panic buying by consumers. In February, formula maker Abbott closed a plant in Michigan after the Food and Drug Administration found bacterial contamination at the facility, which caused two deaths. That plant was a major supplier of hypoallergenic formula, needed by thousands of infants who cannot take regular formula. Rumors of a so-called formula shortage, though unfounded for most varieties, has led to empty shelves across the country as parents stocked up, fearing the worst.
But no matter which planes bring the 1.5 million bottles over, the military will have no hand in distributing the formula, Kirby said. The flights will all be from Zurich, Switzerland, to Plainfield, Indiana, where government customs and health inspectors will clear the formula into the country.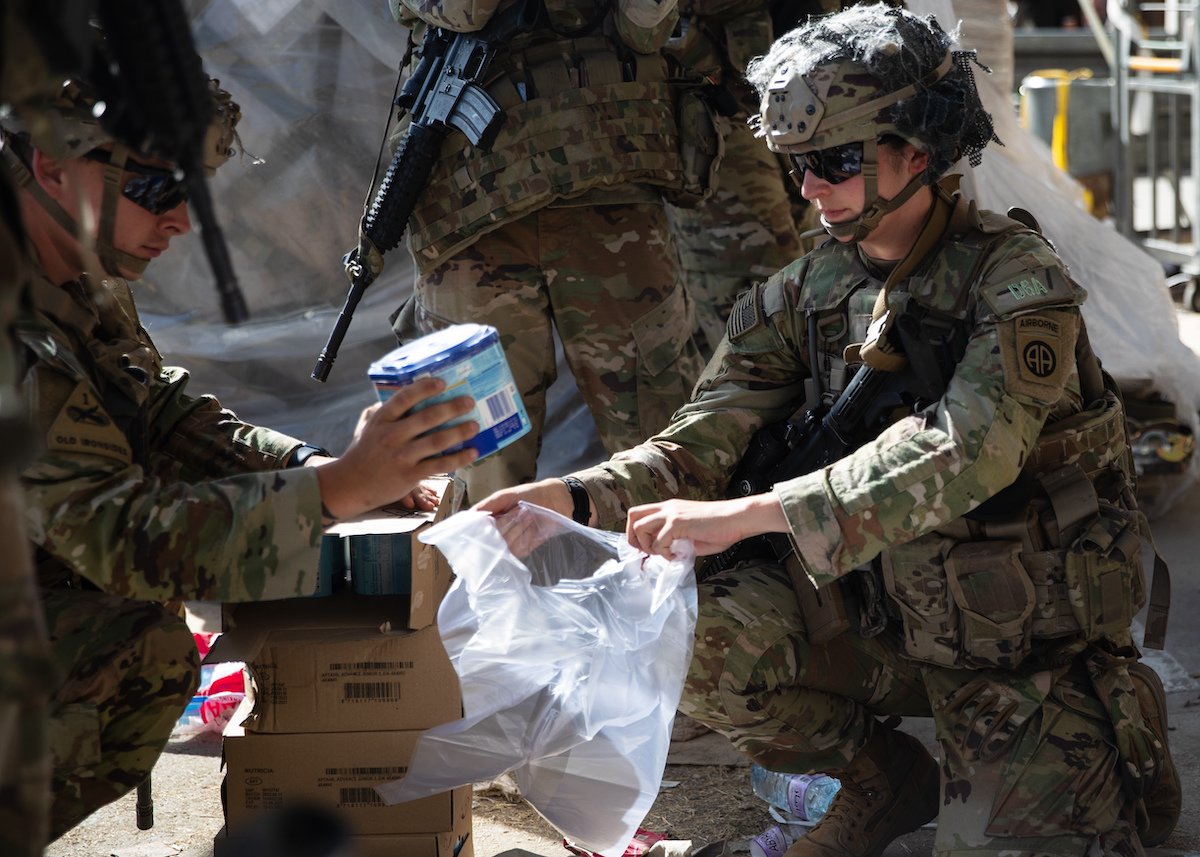 The flights are not the first time that the US military has delivered baby formula in recent memory. US troops delivered and distributed baby formula at Hamid Karzai International Airport in Kabul, Afghanistan, in August 2021 during the evacuation operation at that airport. Transcom was a key coordinating agency behind that unprecedented airlift, when more than 100,000 Afghan refugees and US citizens were flown out of the country in a matter of weeks.
US Transcom typically gets much less coverage than other military components, but its reach is massive. Based at Scott Air Force Base, Illinois, just outside St. Louis, the logistics center controls nearly all cargo operations run by military assets. It coordinates the cargo aircraft in the Air Force's Air Mobility Command, the ships in the Navy's Military Sealift Command, and the Army's Military Surface Deployment and Distribution Command, which transfers cargo on trains and trucks.
A Transcom information graphic says that on a typical day, the command coordinates 455 flights, 20 ships at sea, 1,500 truck or other ground shipments, 230 rail cars, and the movement of close to 1,500 personal vehicles and household goods.
READ NEXT: