It can be hard to narrow down the Top 6 Badass United States Presidents because, frankly, so many of our presidents have been pretty badass.
Take Ulysses S. Grant for example; he was a Civil War war hero, then hired Mark Twain — one of the greatest writers in American history — to edit his memoirs. And, of course, there was Dwight D. Eisenhower, the five-star general who masterminded the defeat of Adolf Hitler during World War II.
"Badass" is a subjective term, though, and the aforementioned names weren't omitted lightly. What follows is our best attempt at a list of the six U.S. presidents who we feel embody the American spirit — those who wielded power with their fists, but also with their wisdom.
6. George H.W. Bush – 41st President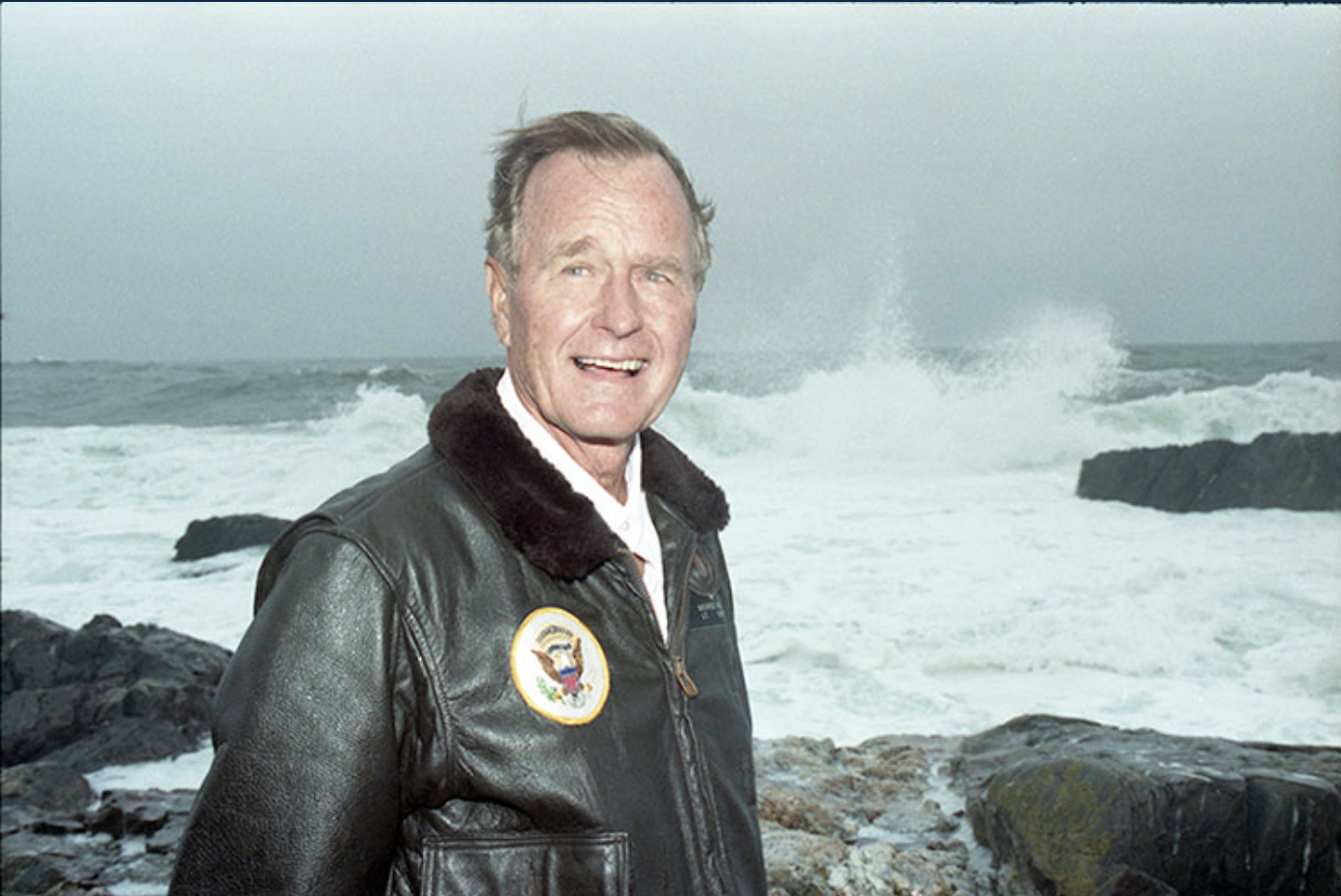 He was such a nice and humble guy that it took the recent passing of George Herbert Walker Bush for most Americans to fully comprehend how badass Bush Sr. was. His presidency was the last of the Greatest Generation to inhabit the oval office.
After receiving his commission as an Ensign at age 18, he became one of the youngest naval aviators of the time. He went on to serve in Task Force 58 where he was involved in one of the largest air battles of World War II. During one operation, he and his crew barely escaped with their lives when they crashed in the ocean, disabling their plane.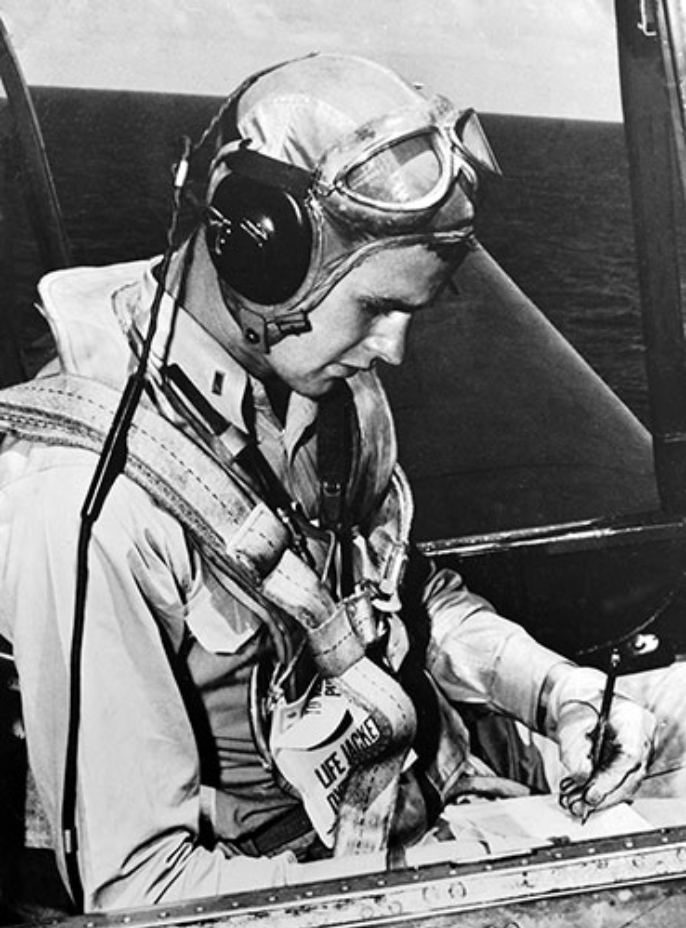 On a later mission piloting a torpedo bomber, he was hit by Japanese anti-aircraft fire and his crew leaped from the plane, deploying their parachutes. But one of his teammates' chutes didn't open. Bush was rescued by a submarine, but instead of recovering, he went back out to help rescue other airmen who were shot down.
In total, Bush Sr. flew 58 combat missions and received the Distinguished Flying Cross, three Air Medals, and one Presidential Unit Citation. He was discharged from the U.S. Navy in 1945 and attended Yale University shortly after, where he excelled as a member of the Y-Men cheerleading team. As a captain and second-basemen of his baseball team, he led them to back-to-back College World Series (the first two ever, but they lost both).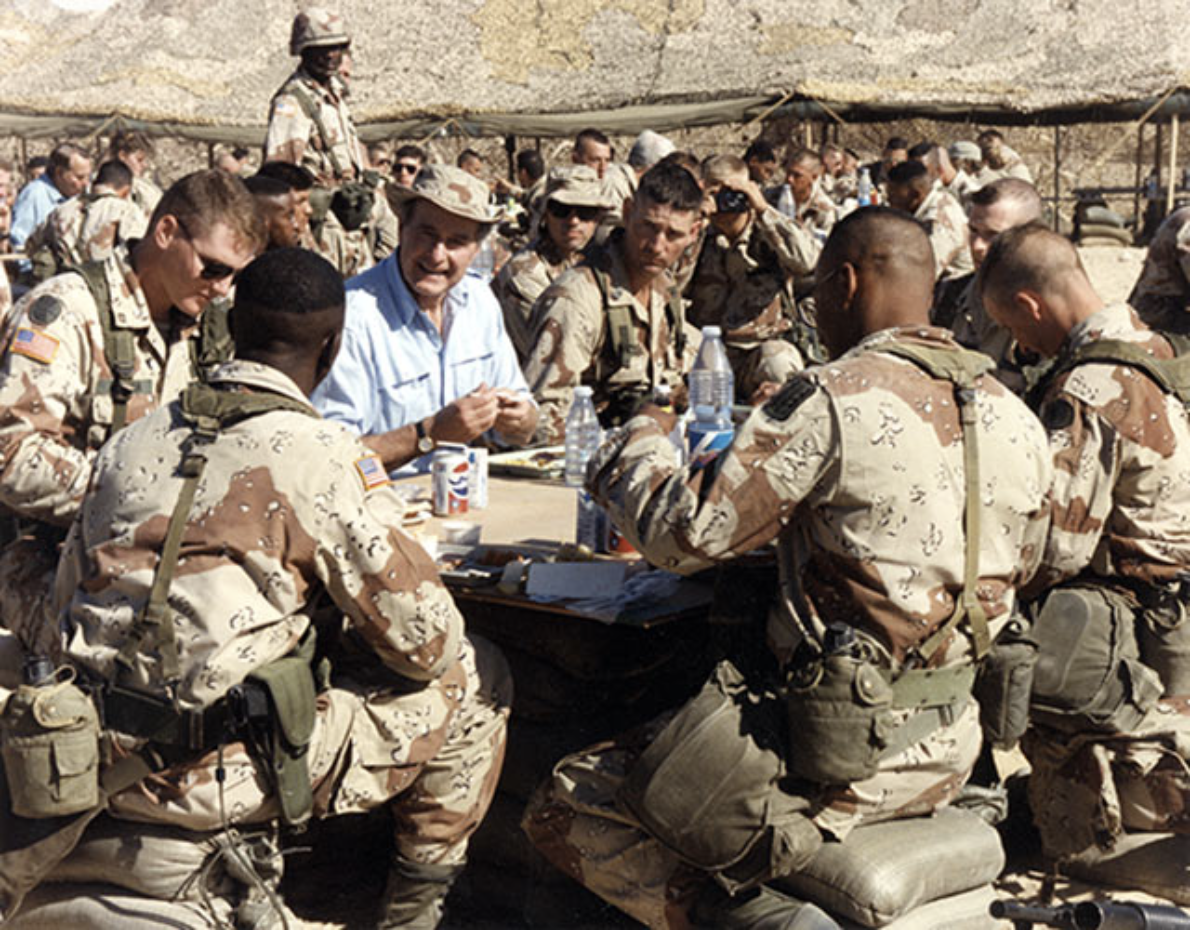 Determined to follow in his father's path, Bush served two terms as a congressman. In 1971, he developed and honed his rapport with other allies when he served as the Ambassador of the United Nations, and then ran the National Republican Committee during the acclaimed Watergate Scandal. He was appointed the Director of Central Intelligence (DCI) in 1976, seizing on the communists' critically low morale to further the eventual collapse of the Soviet Union. It's even rumored that this was not actually Bush Sr.'s first stint with the CIA.
Bush helped manage the image of the CIA to appear less suspect in the eye of the public; after the completion of his civil service career, he described his time spent as DCI as "the best job in Washington." Bush Sr. remains the only person in U.S. history to be a producer (DCI) and consumer (president) of intelligence when he became the 41st President of the United States in 1989. Oh, and he went skydiving every year — even as he endured medical problems toward the end of his life.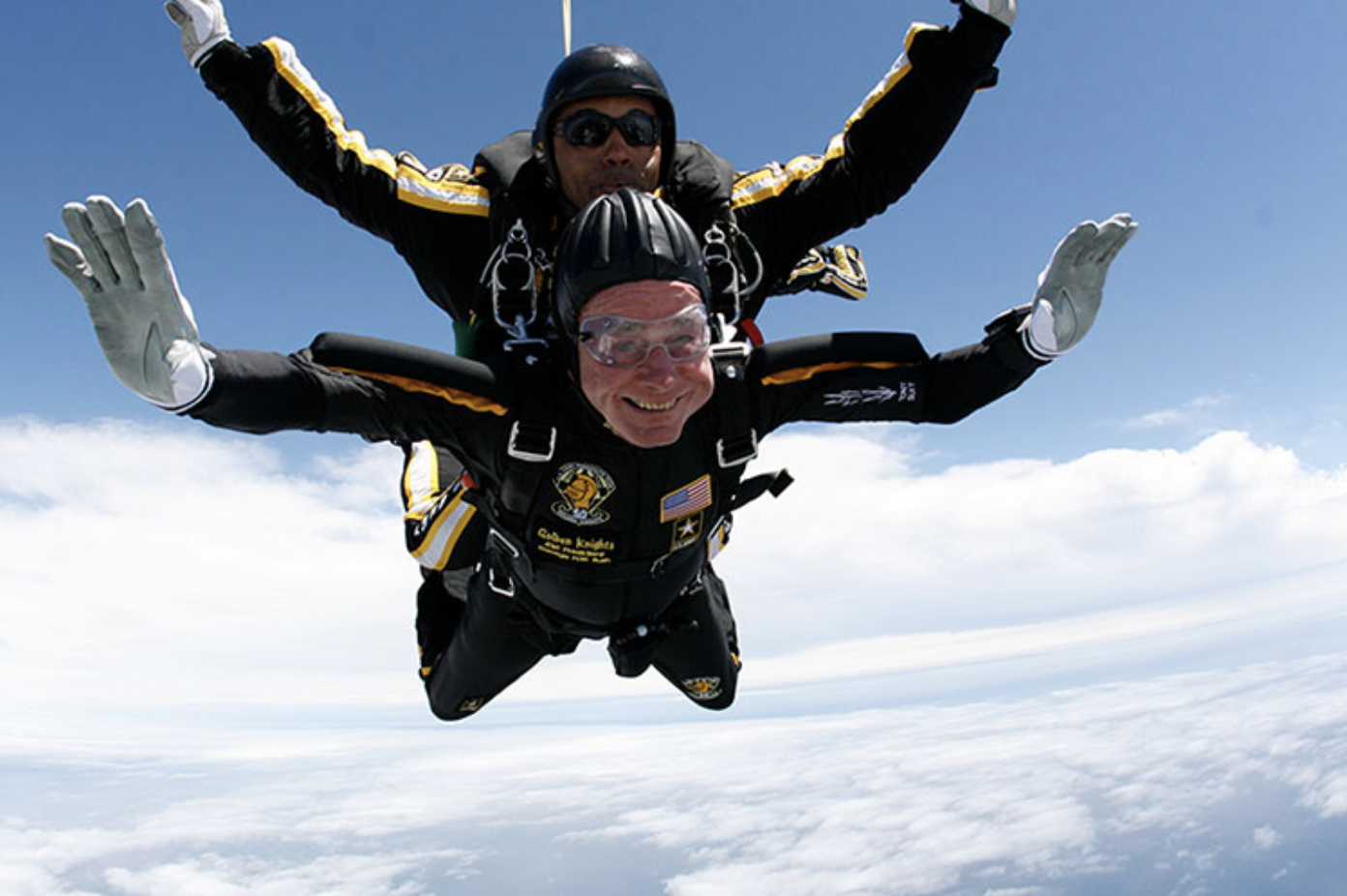 5. Franklin Delano Roosevelt – 32nd President
Without FDR, modern U.S. special operations forces and intelligence agencies would look much different. Before FDR was president and Winston Churchill was prime minister, the duo established a secret relationship that helped forge cohesion during World War II. Churchill kept FDR or "POTUS" (the codename he used for the President of the United States) in the loop prior to U.S. involvement in the war across Europe. He supplied information about German intelligence briefings and code deciphering programs they were running. Bill Stephenson — British spymaster — became the middleman and helped plant the seed in FDR's mind of creating a U.S. counterpart.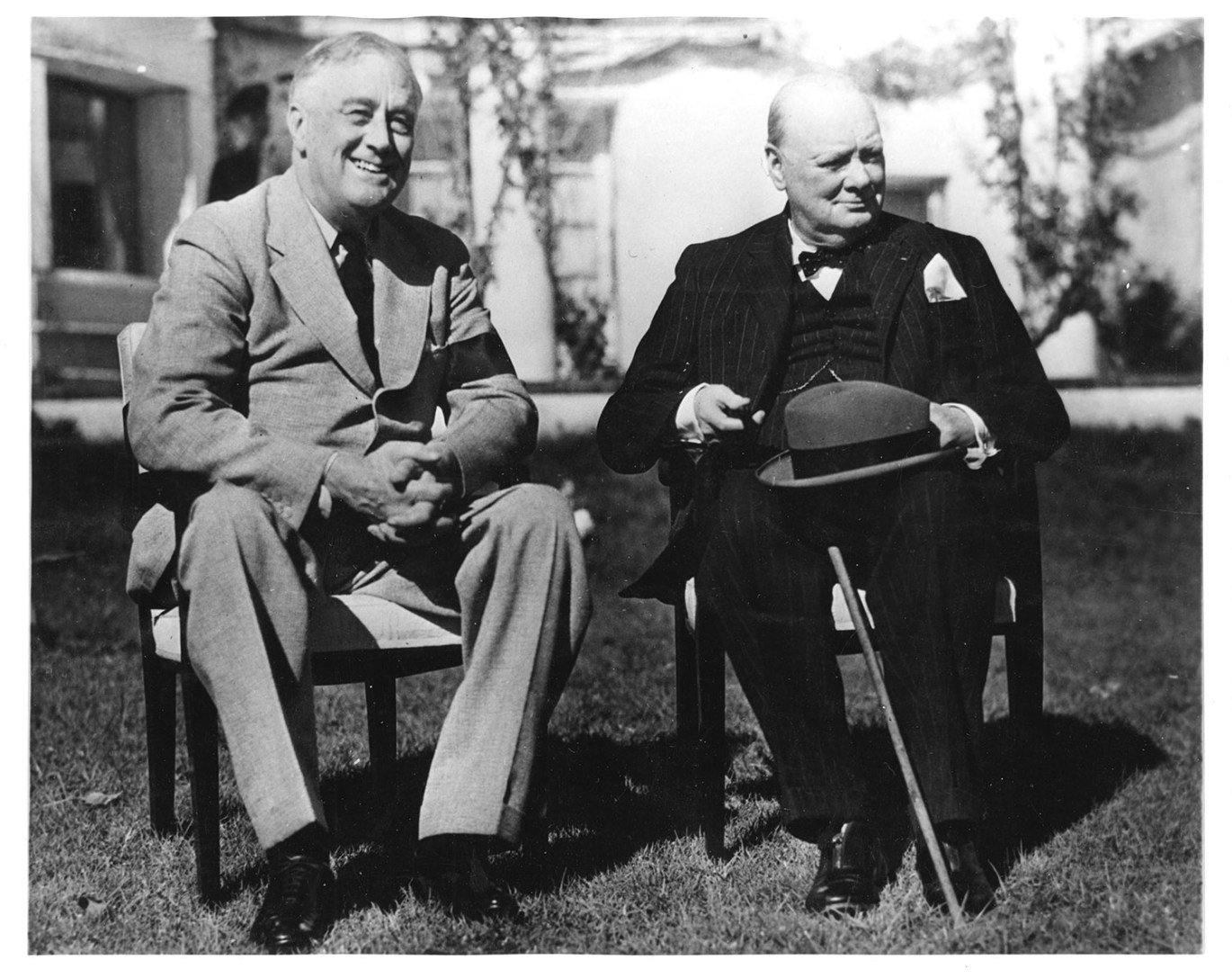 In 1940, FDR established the Coordinator of Information (COI) and appointed William J. Donovan, commonly referred to as "Wild Bill" for his wartime heroics during the Great War. Donovan was a revolutionary who helped lead the "Glorious Amateurs" — a nickname given to the legendary Office of Strategic Services (OSS) — to new heights, outwitting Axis forces at every turn. The OSS became the forerunner of the Central Intelligence Agency (CIA) and Army Special Forces as it combined espionage and unconventional warfare. The OSS Maritime Unit is still considered the earliest predecessor to the U.S. Navy SEALs.
FDR was also the first seated U.S. president to fly outside of the United States when he traveled to Africa to attend the Casablanca Conference with Allied leaders. Prior to Air Force One, U.S. presidents traveled in the only private coach railroad car specifically designed for them and members of their staff. U.S. Car No. 1 was a moving fortress with armor-plated steel floors, doors, and sides, but on the inside were lavish rooms, fancy living quarters, a presidential suite containing bedrooms and baths, and a conference/dining room with a mahogany table where the president discussed world affairs. U.S. Car No. 1 entertained the presence of world leaders Churchill and Soviet Premier Joseph Stalin, and also carried the remains of FDR to his final resting place following his death. Notably, FDR is the only president that has been elected and inaugurated four times.
4. Zachary Taylor – 12th President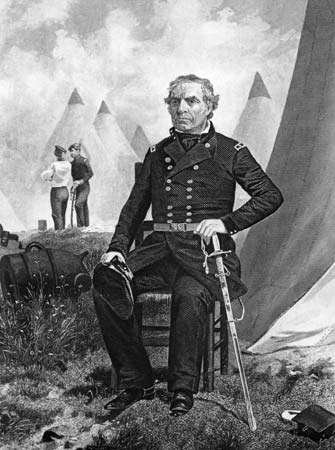 One does not earn the nickname "Old Rough and Ready" for being frail or feeble minded — no, Taylor earned it for being a fearless and cocksure soldier in the face of the enemy in combat.
His first scrapes came at Fort Harrison when repelling an attack from Tecumseh's raiding party. During the beginning of the War of 1812, Tecumseh led a fierce coalition of 600 American Indians comprised of Potawatomi, Wea, Winnebago, Kickapoo, and Shawnee tribes against Taylor's small contingent of U.S. Army soldiers. Determined, Taylor ordered his soldiers to take up arms and fight the overwhelming force with everything they had, ultimately forcing their retreat despite setting fire to the fort and shooting with rifles and bows. This counterattack was the first American victory of the war and sealed Taylor's reputation as a hardcore military commander.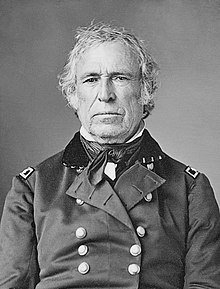 As Taylor rose through the ranks fighting in the Black Hawk War (1832), the Second of the Seminole Wars (1835-1842), and the Mexican War after the annexation of Texas in 1846, he had acquired 30 years of asskicking experience. Taylor gave the Mexicans an eight-week armistice despite the wishes of President James K. Polk, who requested Taylor's best men be transferred to General Winfield Scott. Annoyed, Taylor disobeyed these orders and took his army south to Buena Vista to fight the Mexican army three times their size, leaving large artillery-sized craters across the battlefield.
In 1848, Taylor was elected president, and during his tenure he valued keeping the peace amongst the North and South, who had disagreements over the issue of slavery. When the South threatened to secede from the rest of the states, Taylor told Southern leaders that he'd personally take his army south to see if they still had something to say about it. On July 4, 1850, while attending a ceremony for the Washington Monument, Taylor fell deathly ill and died five days later. He became the second president to die while actively serving in office.
3. Andrew Jackson – 7th President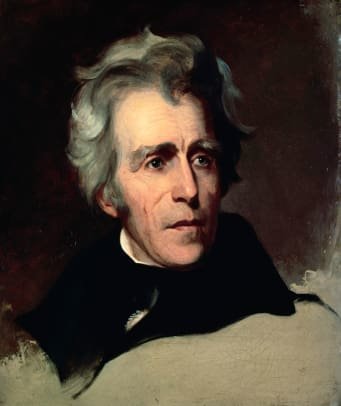 There aren't many people who can say they've killed another man in a duel after being shot in the chest and still live to tell the tale. But if you're Andrew Jackson, that's just one more victory to brag about after previously winning over 100 duels.
It's difficult to apply a sense of reasoning for the actions of Jackson — he did great deeds but was also responsible for the "Indian Problem," or what became the Trail of Tears. George Washington sought to colonize the Native Americans, but Jackson signed the Indian Removal Act in 1830, sealing his stance on the matter.
Is it badass to remove an entire population of people by force, steal their land, and then get mad when they start a war over it? No — but what is badass is joining the Continental Army at 12 years old to fight in the Revolutionary War, leading a bayonet charge in the War of 1812, and creating a defensive trench using cannons stolen off pirate ships in the Barataria Bay to help reinforce his troop positions against the British at the Battle of New Orleans.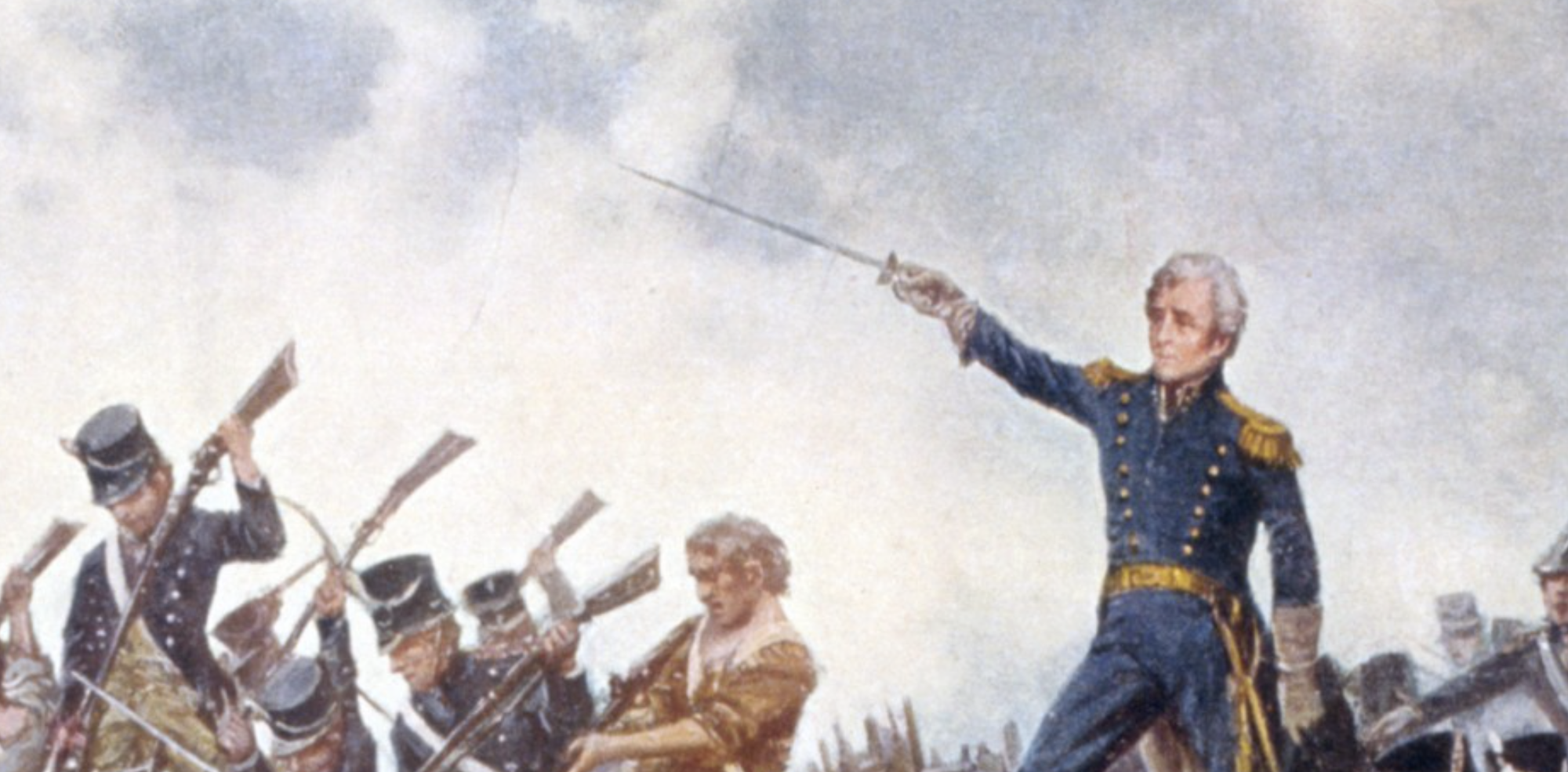 Granted, he used local slave labor to accomplish "Line Jackson" — a mile-long defensive position occupied by 4,000 militiamen, Choctaw Indians, free blacks, pirates, and U.S. soldiers — but reconciled and said, "Here we shall plant our stakes, and not abandon them until we drive these red-coat rascals into the river, or the swamp."
Jackson, or "Old Hickory" as he later became known, was the seventh president and the first president to survive an assassination attempt. While attending a funeral, a proper and dashing assassin named Richard Lawrence raised his pistol and fired at Jackson's chest. It made a loud sound as if firing a blank. Caught off guard, Jackson swung around, grabbed his long hickory root cane, and, like a true badass, charged Lawrence with the intentions of beating him to death with it. Lawrence pulled another pistol, and it misfired a second time at intimate range. A Navy Lieutenant tackled the assassin to the floor, and Jackson planted a few slaps with his cane on his defenseless body. The odds of both sidearms failing were later determined to be 125,000 to 1. But the odds of Jackson going out like a badass? Guaranteed.
2. Theodore "Teddy" Roosevelt – 26th President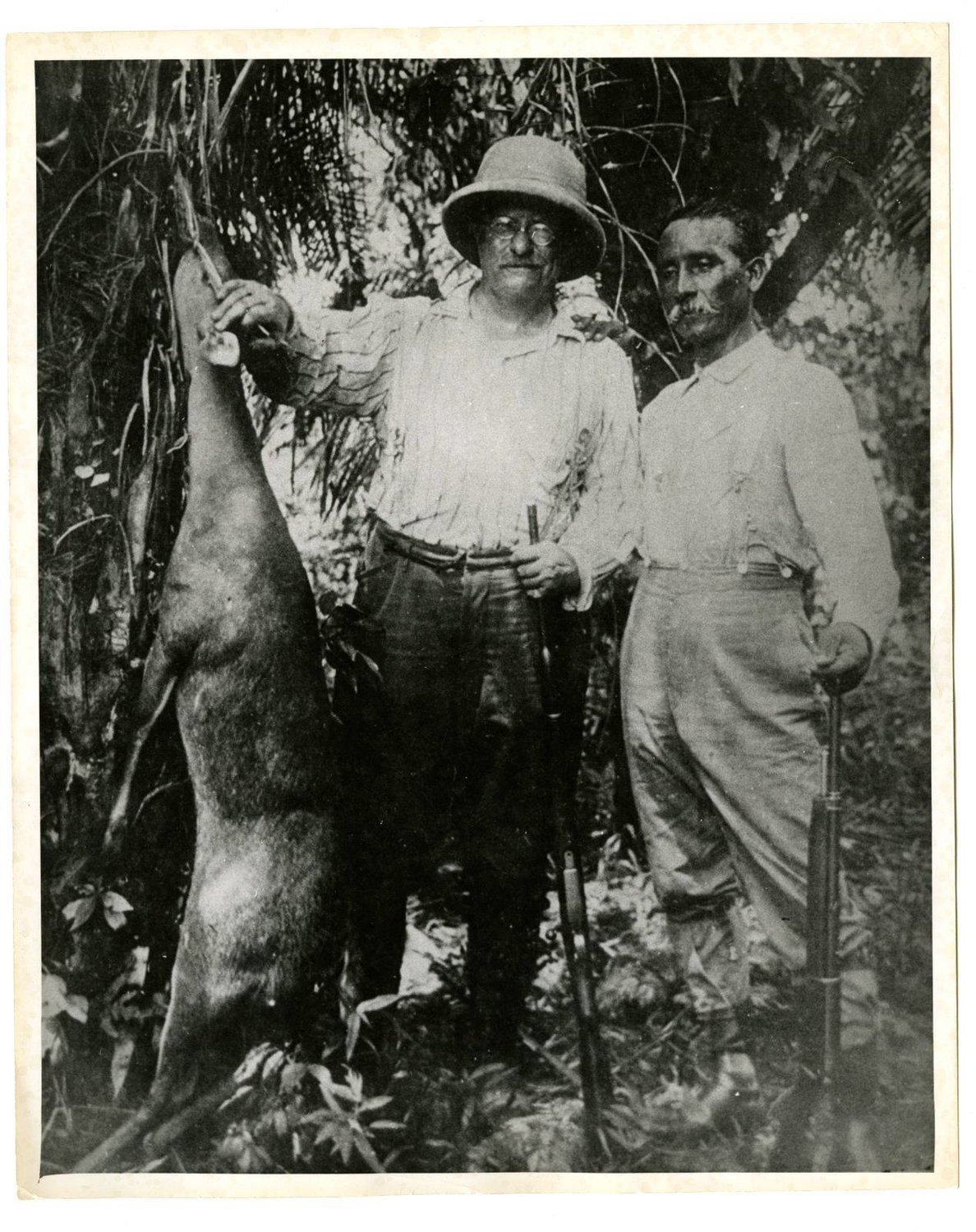 Teddy is so badass that a list of all of his accolades would probably set a record for longest run-on sentence in Coffee or Die history. As a boy, growing up in New York City during the 1860s, Teddy was undersized and had poor health. Instead of feeling sorry for himself and making excuses when his father told him, "You have the mind, but not the body. You must make your body," he started lifting weights, doing gymnastics, and studying to receive an education from Harvard.
Roosevelt loved his horses and adventures in the wilderness, hunting big game in Africa and exploring the River of Doubt in Brazil with his son Kermit. Roosevelt hated bullies and took it upon himself to capture them. Living on his ranch along the Missouri River during the winter of 1886, Roosevelt simply wanted solitude in his life. But thieves had different plans when they seized his boat and rowed away with it.

Teddy consulted the deckhands on his ranch and they advised him that they would need three days to build a boat for him to pursue the thieves. It took two weeks through the icy and muddy riverlands, but he found his man — Mike Finnegan, a red-headed petty criminal, and his posse — arrested them, put them in prison, and even had them write an apology while they sat in the clink.
Roosevelt's honor in enforcing the law came to no surprise when he was elected the commissioner of the New York City Police Department. He fought crime and instilled fear in corrupt lawmen, more than any internal affairs department could enforce. After serving as Assistant Secretary of the Navy (ASN), he was selected to lead the First U.S. Volunteer Cavalry — most commonly known as the Rough Riders — during the Spanish-American War. He earned a reputation for leading daring horseback charges into enemy positions, and he returned to the U.S. as a war hero.
Roosevelt "accidentally" became the 26th President of the United States when William McKinley was assassinated on Sept. 6, 1901 (he died in the hospital eight days later). At 42 years old, he was sworn in as the youngest serving U.S. President.
Roosevelt was a visionary and sought to expand the U.S. Navy to command a global presence. He was even awarded the Nobel Peace Prize after he helped broker peace in the Russo-Japanese War (1904-1905).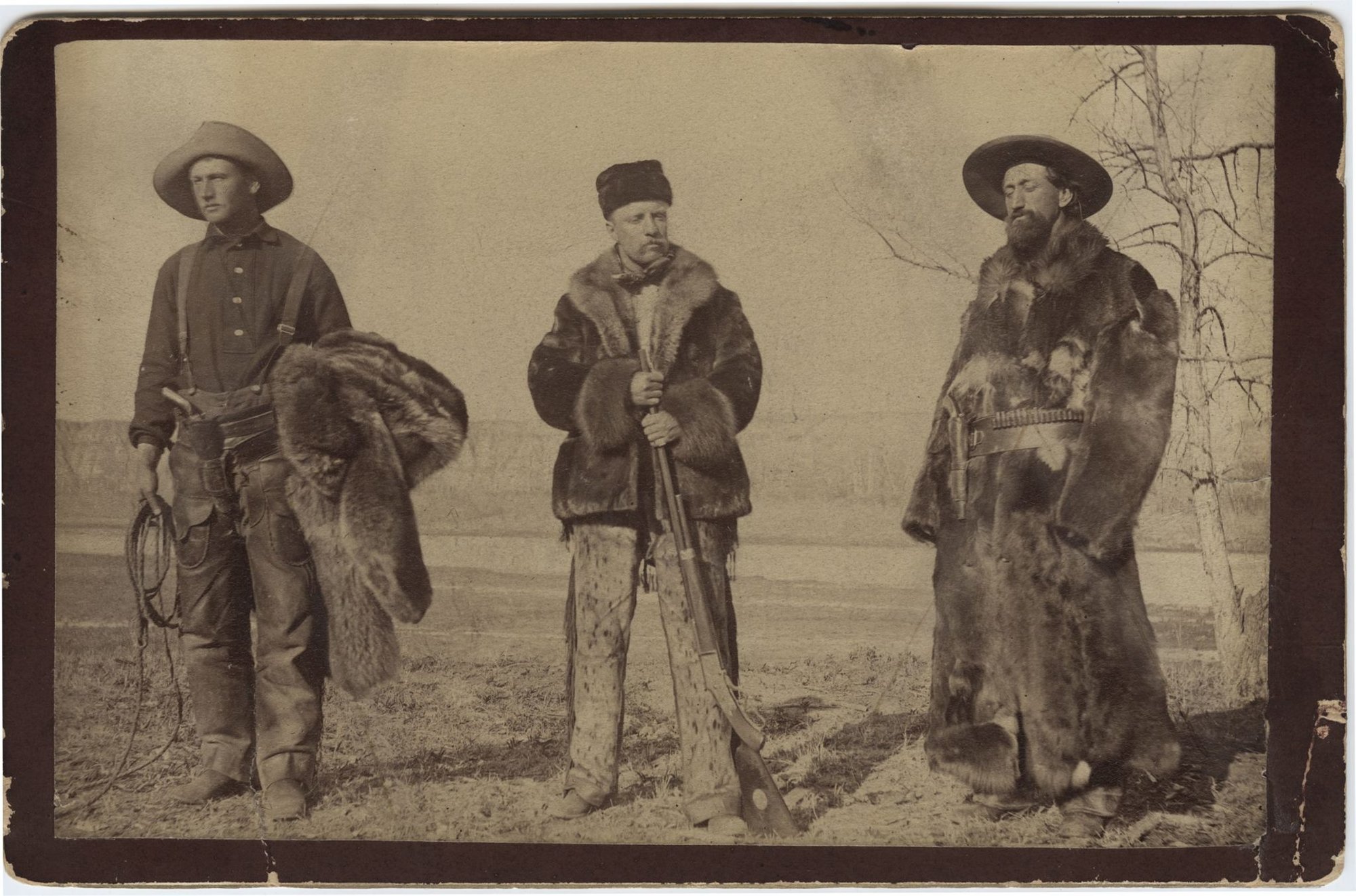 Teddy's largest gift to this country was perhaps the spirit of conservation. As an avid hunter, fisherman, and all-around outdoorsman, Roosevelt was responsible for creating five national parks and 18 national monuments (including the Grand Canyon), as well as setting aside 51 federal bird sanctuaries, four national game refuges, and more than 100 million acres of national forest. He enforced the forest industry, merging all roles under the United States Forest Service, and alongside Chief Forester Gifford Pinchot, they set a standard of early forest rangers that mirrors what's still in place today over 100 years later.
1. George Washington – The O.G.
Washington is on the $1 bill, which signifies his legacy as the first President of the United States but certainly not his value to the nation. Washington had an impeccable immune system; while lesser men were dropping dead from influenza, Washington was breezing through diphtheria, tuberculosis, smallpox, dysentery, malaria, tonsillitis, carbuncle, pneumonia, and epiglottis — a laundry list of the worst diseases of the 18th century.
At 21 years old, Washington personally trekked 900 miles through the Appalachian territory during two and a half brutal winter months to deliver a handwritten message from the governor of Virginia to the French, telling them to piss off and stop harassing English traders.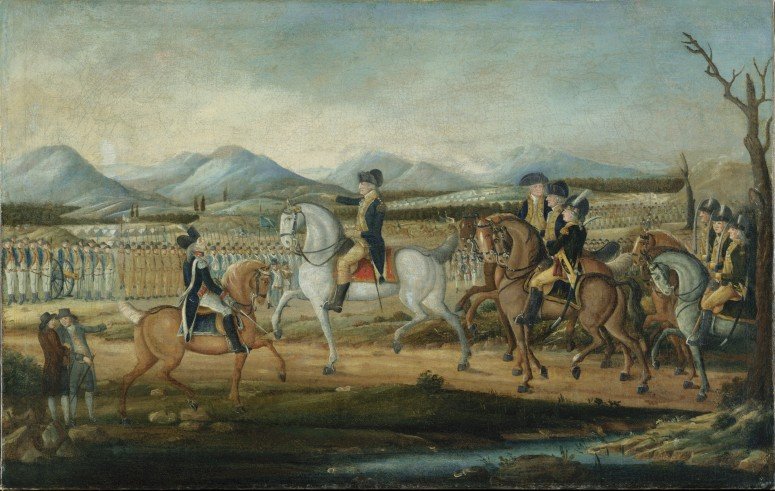 In his first firefight during a surprise nighttime raid against the French, Washington wrote with elegance, "I fortunately escaped without any wound, for the right wing, where I stood, was exposed to and received all enemy fire, and it was part of where the man was killed, and the rest wounded. I heard the bullets whistle, and, believe me there is something charming in the sound."
The most famous painting of Washington is of him leading an attack party across the icy Delaware River on Christmas Eve during what was described as "the perfect hurricane." He contemplated cancelling the attack but later reflected when he wrote, "As I was certain there was no making a retreat without being discovered or harassed on repassing the River, I determined to push on at all events." His grace with a pen was as classy as his poise on the dance floor. Everything Washington did required thought, challenge, and merit, which he continued until his final breath.