Without any experience, budget, or evacuation plans, Brendan Whittington-Jones boarded a US Air Force C-130 in Kuwait City bound for Baghdad. It was May 12, 2003, just weeks after Iraq's capital city had fallen to American forces. Aside from a small backpack with a few wine bottles nestled inside, the South African game reservist was headed into war-torn Iraq virtually unarmed. In addition to the liquid courage, Whittington-Jones was smuggling in a single, indispensable device into the war zone — a tranquilizer dart gun.
A tranquilizer dart gun might seem nearly useless in war, but it was essential equipment for where Whittington-Jones was headed. He followed his boss, Lawrence Anthony, the now-dead South African conservationist known better as the "elephant whisperer," on a bootstrapped mission to rescue abandoned animals roaming around the Baghdad Zoo — an operation that quickly grew beyond what they had anticipated.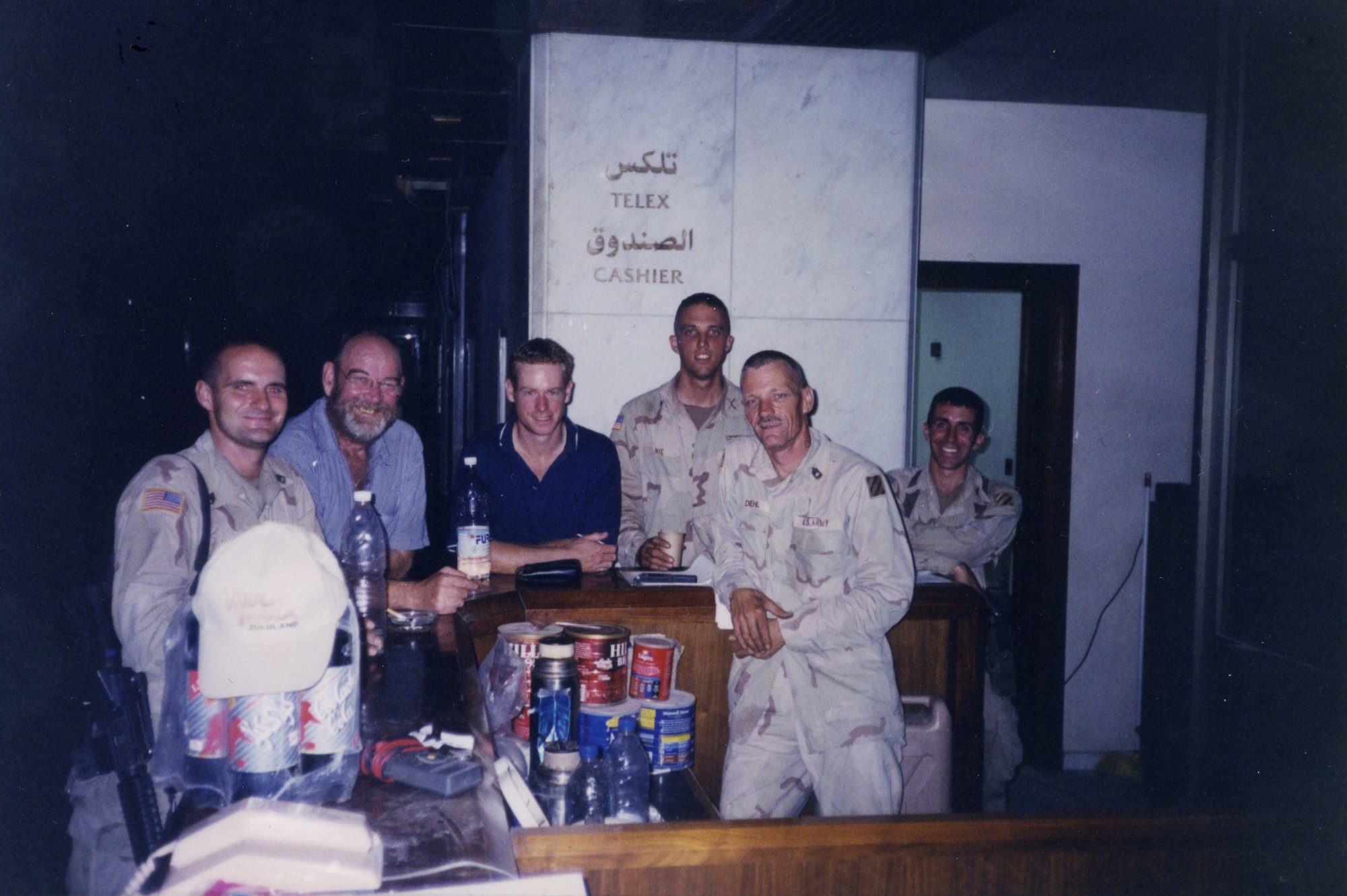 "It was my first time in the Middle East," Whittington-Jones, the author of the book The Accidental Invasion of Baghdad Zoo, told Coffee or Die Magazine. "I was expecting a horror show. Animals with teeth, pretty much anything that could fight back remained."
The 200-acre Baghdad Zoo, built on the grounds of Al-Zawra Park, initially opened in 1971. Then Saddam Hussein shut it down in 2002 for renovations. Among the estimated 650 animals that lived inside the habitat enclosures before the war, only 12 were left inside: a mix of lions, tigers, bears, boars, dogs, badgers, vultures, and one wolf. The missing had either been shot dead, released to roam the war-ravaged neighborhood, or stolen by looters for the illegal exotic pets market.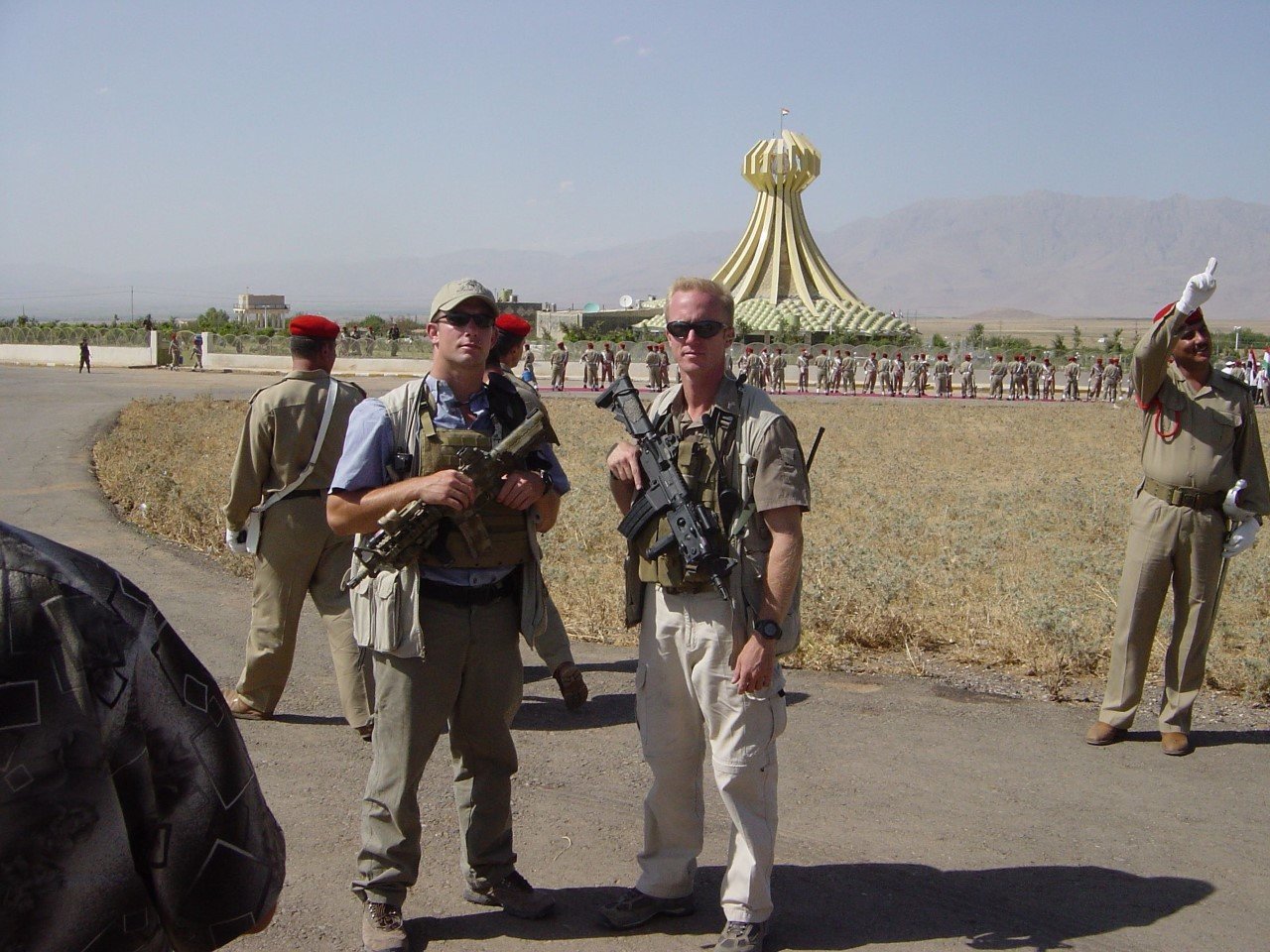 Rob Garnett, a Navy SEAL serving with SEAL Team 1 at the time, remembers driving around the surreal scene near the Green Zone in HMMWVs. He saw dolphins in 3-foot-deep water fountains, tropical birds in destroyed houses, and zebras on street corners.
"There's things on fire, the locals are looting places in town, there's gunfire in the background, then around the corner, we'd see a giraffe," Garnett told Coffee or Die. "I remember, it was like that Brad Pitt movie [12 Monkeys] where he goes back in time, and there are elephants and polar bears walking around New York. That's what it felt like — seeing smoke and fire coming from bombed-out buildings; then you'd see animals that should be on a different continent."
American special operations forces were among the first to enter Saddam Hussein's palace complex. The lions abandoned by Hussein's sons Uday and Qusay were adopted and became unofficial mascots for the men. The Americans named the large male lion Brutus, while the two lionesses were called Xena (in homage to the mythical warrior princess) and Heather, who Whittington-Jones speculates was named after an adult film star popular with troops at the time.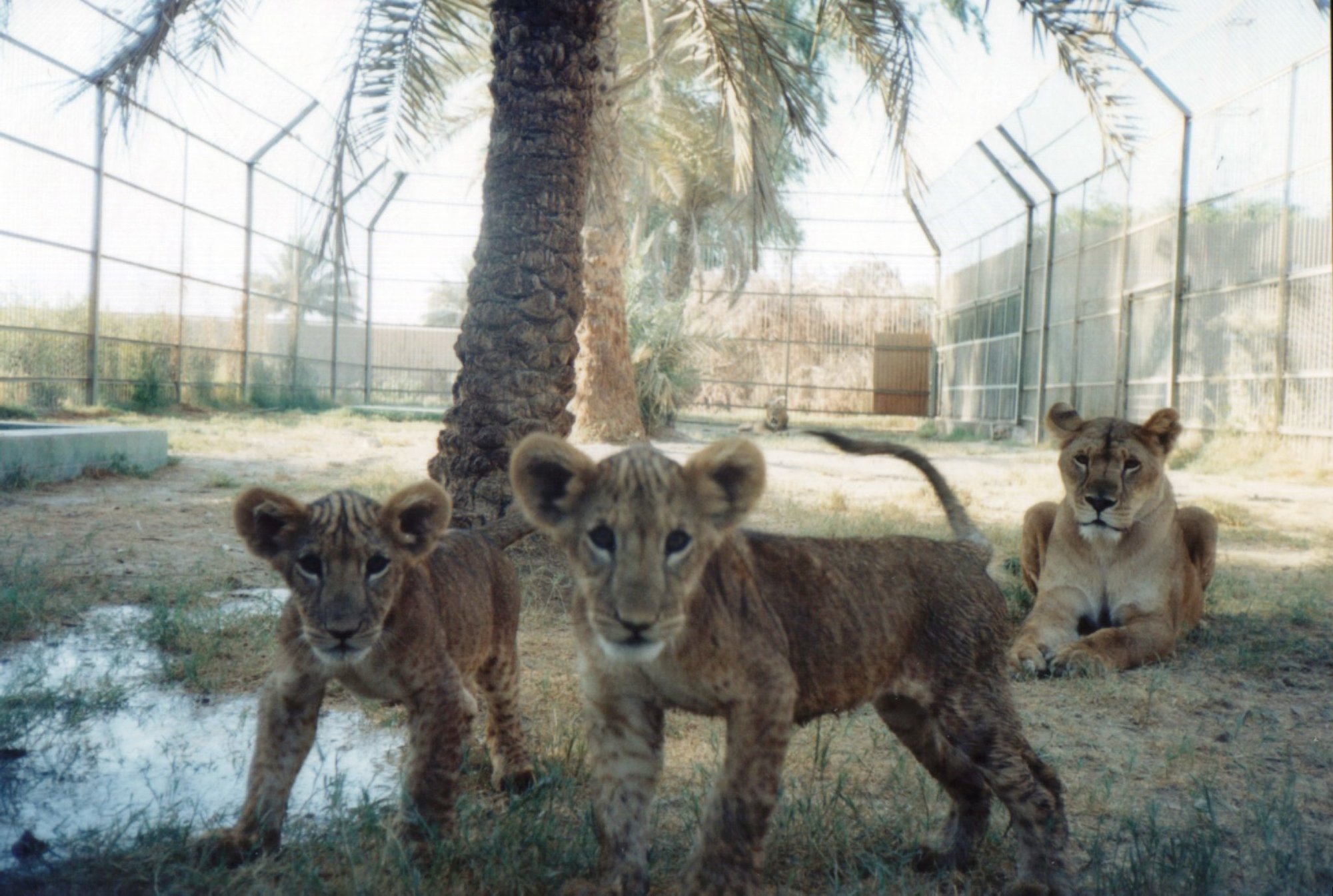 Although Garnett didn't help with rounding up the animals, he did bear witness to outrageous peculiarities of the carnivore enclosures at their base, including a sign instructing US forces: "DO NOT FEED THE LIONS ANYTHING! NO MRE'S! NO CIGARETTES! NO METAL BITS! NO DOGS!"
"A local working on the compound with the lions told us horrifying stories about Uday and Qusay having parties and hanging out in the hot tub," Garnett said. "They'd have some cocktails, throw people into the lion pit, and watch them get mauled for entertainment."
At the Baghdad Zoo, volunteers from Kuwait, Iraq, South Africa, and the United States helped nurse the neglected animals back to health. The nuances, such as the dietary restrictions of certain animals, proved to have a steep learning curve.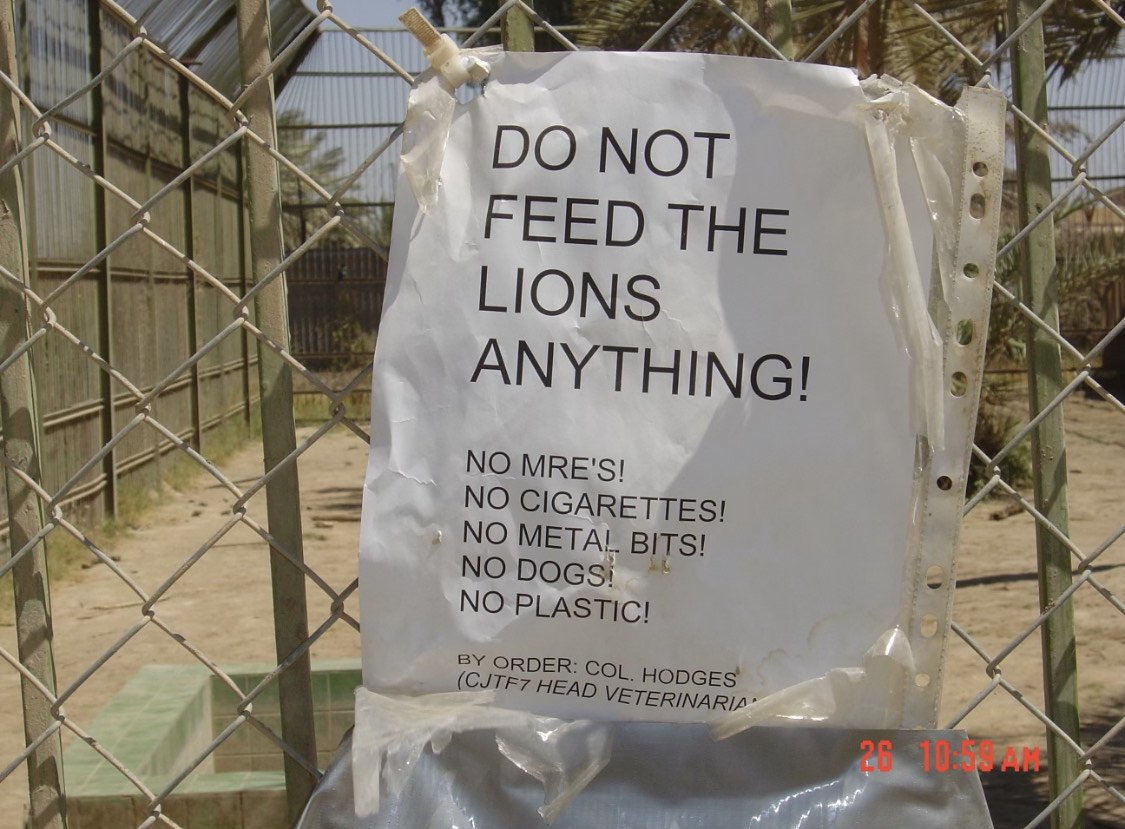 "We started to realize what animals actually ate compared to what we've been feeding them," Whittington-Jones said. "A lot more vegetables, a lot less rice. A slab of meat to an owl, when it only wants chicken."
Iraqi citizens were essential to the success of the operation. Farah, a 26-year-old Iraqi veterinarian, acted as the team's fixer. Her civilian employee pass labeled "Baghdad Zoo — Iraq Humane Society Coordinator" provided her access to slip through American checkpoints and facilitate operations to save the stranded animals.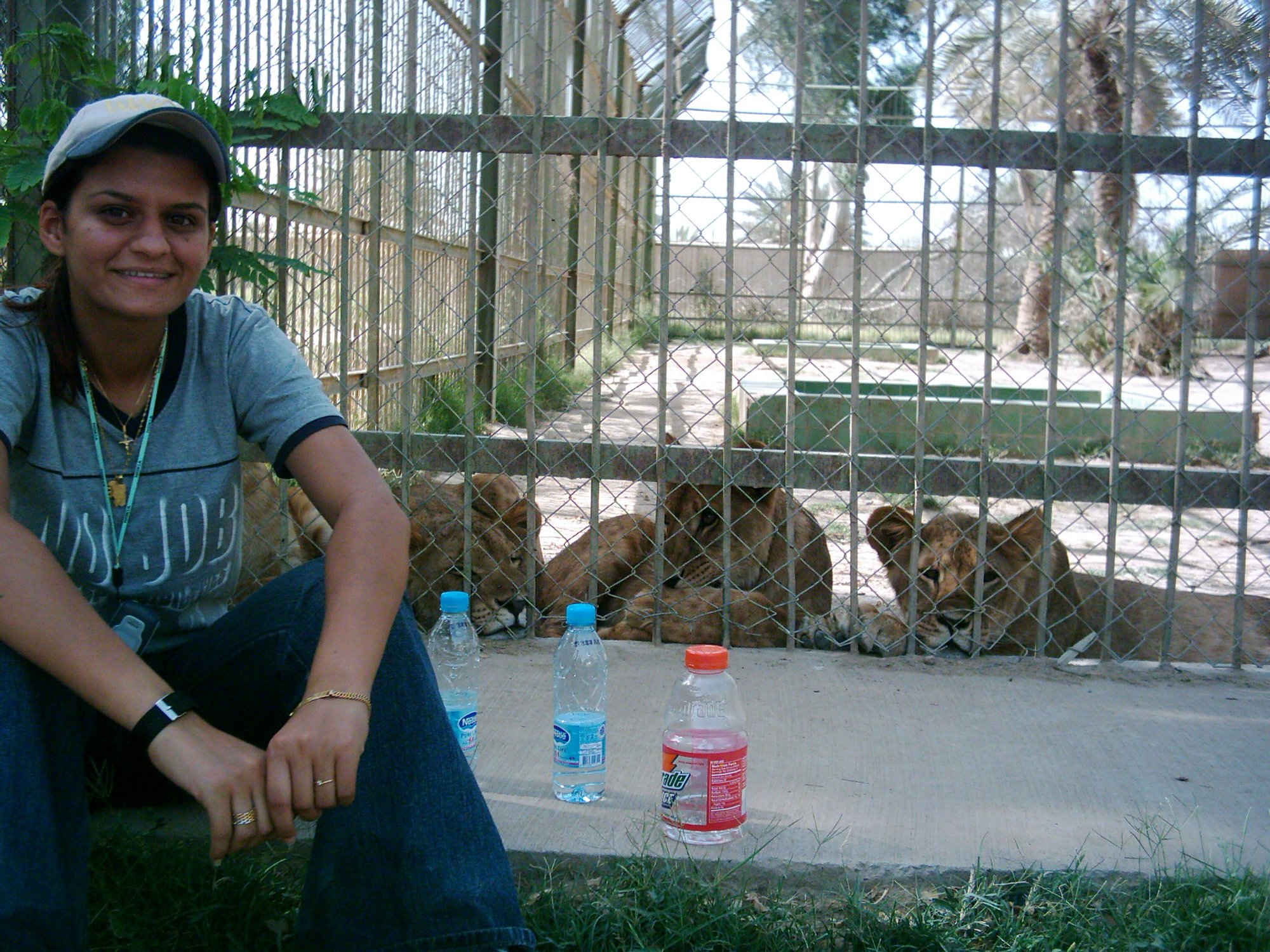 When transportation wasn't available for three ostriches, the volunteers elected to herd the birds from one of the palaces through the checkpoint to the zoo. The surprised looks on the guards' faces soon disappeared as this type of animal exodus became commonplace.
Farah, Whittington-Jones, and other sympathetic helpers paired with infantry soldiers and Marines to launch animal rescue missions around the city. Some rescues were more dangerous than others and involved security escorts, creative thinking, and heavy machinery to lift animal cages into the backs of vehicles.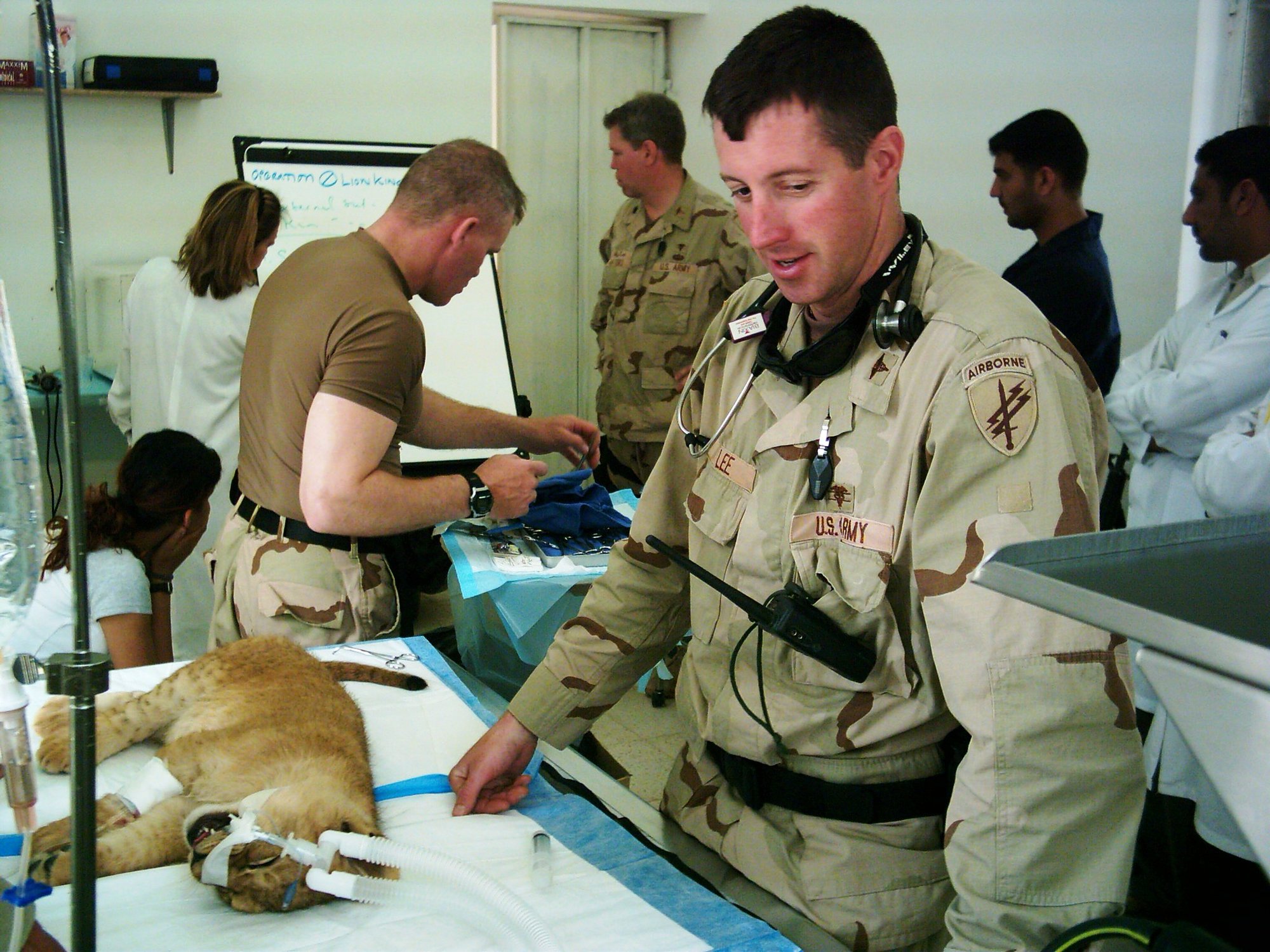 Located across the city from the Baghdad Zoo was the Luna Park Zoo, which required an armed convoy to be reached safely. The conditions there were vile, and the animals were on the brink of starvation. Still, Whittington-Jones understood that, if an evacuation were delayed any longer, the animals would perish in their cramped, unkempt cages.
"We don't know who is responsible for these animals, but there's a bear in here, and we are the guys coming in to try to rescue it, but we need help," Whittington-Jones reportedly told US forces. "They're just like, 'We're going to take trucks and some HMMWVs, and we're going to drive back across the city and pick up your cage.' It was a big, long saga, and eventually, there was this sort of heroic arrival for the bear that had thwarted us on four occasions."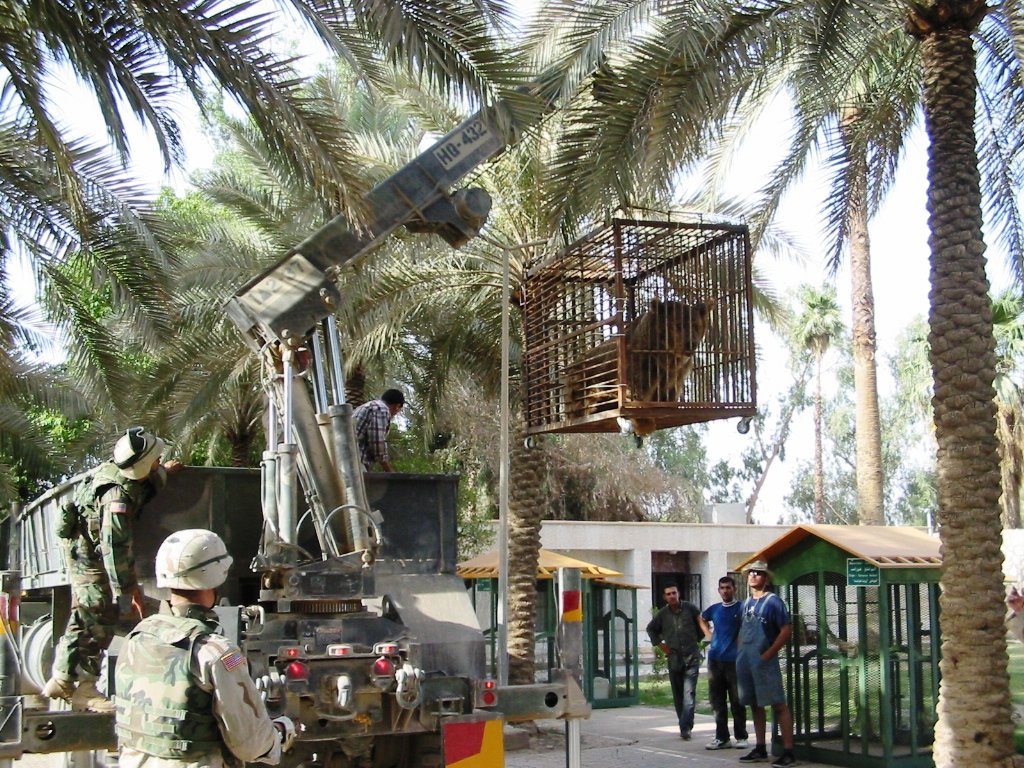 Samir, the rescued bear, was successfully relocated to the larger Baghdad Zoo, where it took up residency in a former giraffe enclosure along with "Wounded-Ass Bear" — another bruin found covered in blood and feces that was rescued from a nursery in Al-Adhamiya. The pair enjoyed each other's company, laying out on the grass, diving into plunge pools, and relaxing in the shade and ample space.
"For those of us who saw those released photos from Wasseem and Ahmed after having first encountered the wounded bears in atrocious cages, there was a deep flush of satisfaction at the change in fortune," Whittington-Jones writes in his book.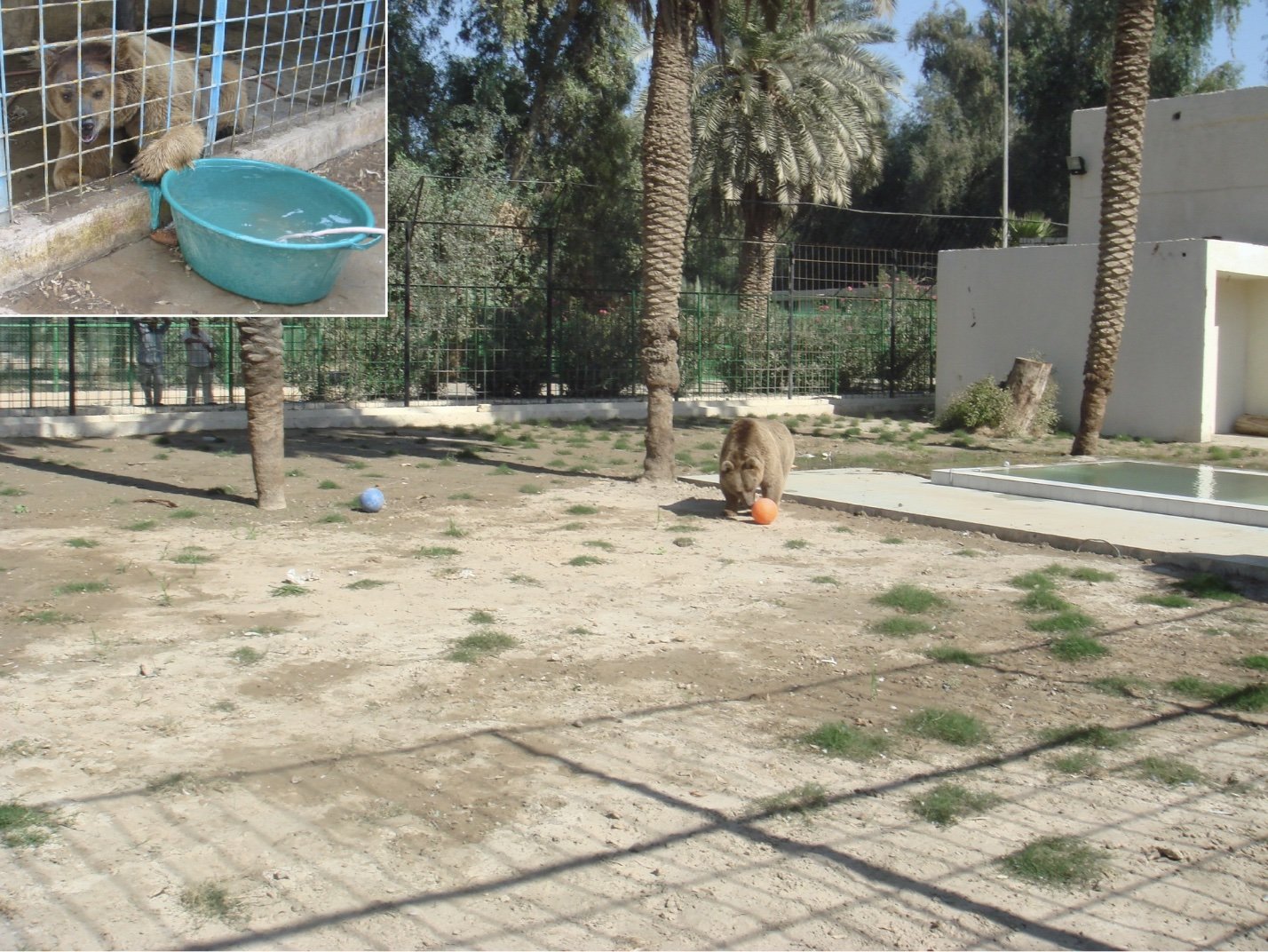 The team's volunteer efforts lasted for more than a year. In that time, they helped revive the Baghdad Zoo and re-homed more than 40 dogs, primarily to US soldiers returning from their Iraq deployments.
"Farah, by that stage, she had been instrumental in getting soldiers' adopted dogs back to the US," Whittington-Jones told Coffee or Die. "We were kind of this underground railway of animals, and every soldier that was at a checkpoint that had adopted a puppy, they ended up at the zoo. Farah had set up a network of getting back to Jordan and through some folks in the States back to America."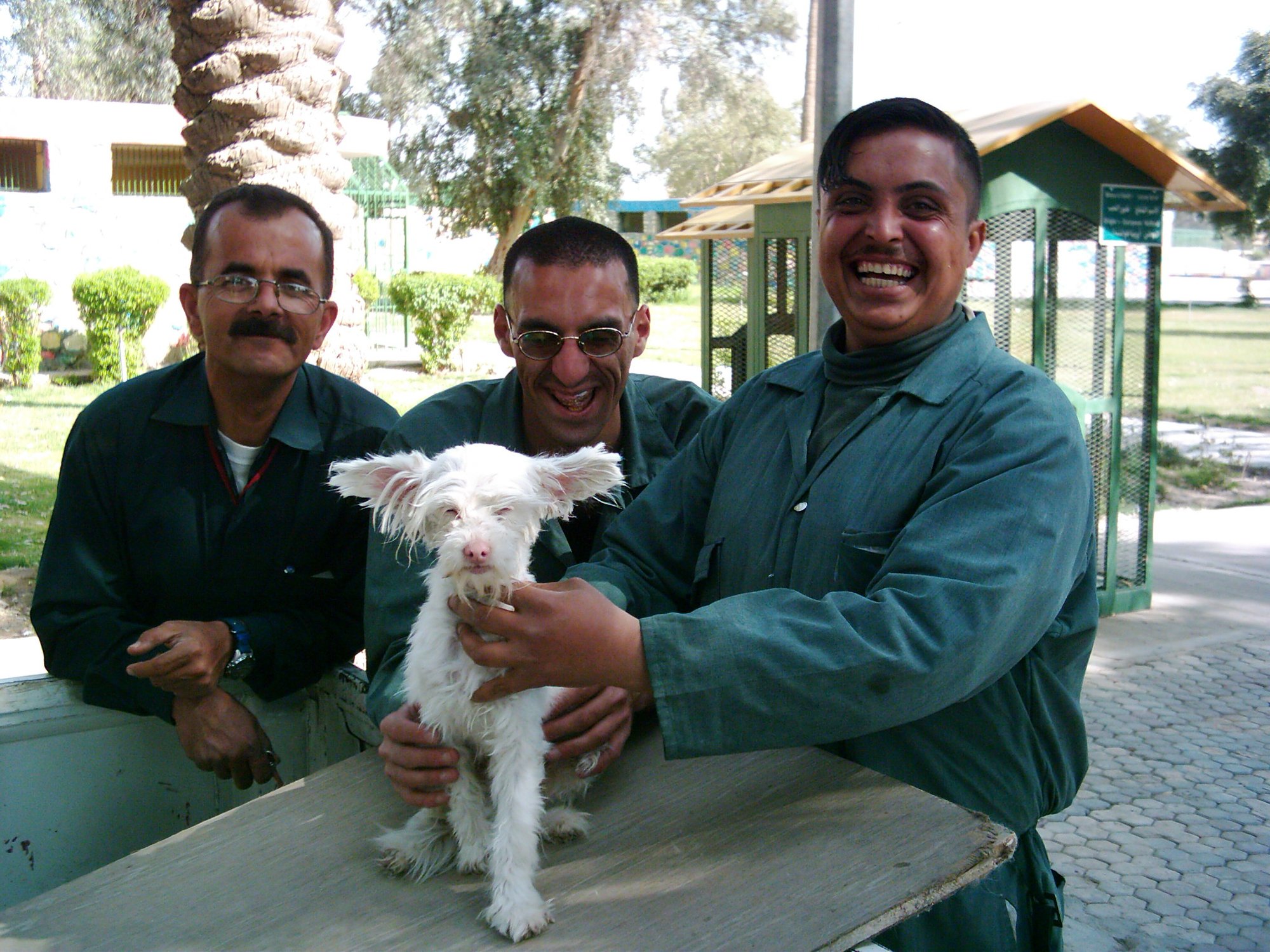 In 2008, the total number of zoo animals rose to 1,070, a far cry from their small group of sickly animals only a few years before.
"I think people underestimate how much a lot of different soldiers helped with the zoo, the palaces, and the connections," Whittington-Jones told Coffee or Die. "We would have engineers arrive after a day of patrolling, then offer to help where needed. It was probably the most frustrating year of my life, but also the most optimistic year of my life, because you finally see that, in a shitty situation, there's a lot of normal people doing good stuff."
Read Next: