Before leading the Cleveland Browns to a 31-21 home victory over the Houston Texans, Browns quarterback Baker Mayfield donned a special set of cleats bearing the image of Navy Petty Officer 3rd Class Maxton "Max" Soviak, one of the 13 US service members killed in a suicide bombing in Kabul, Afghanistan, Aug. 26.
A vocal supporter of US military members and veterans, Mayfield wore the custom cleats during pregame warmups to honor the fallen sailor Sunday, Sept. 19. An Ohio native from Berlin Heights, Soviak was serving as a corpsman with 2nd Battalion, 1st Marine Regiment, when an ISIS-K suicide bomber attacked the Abbey Gate at Hamid Karzai International Airport. According to the Navy, Soviak was assisting a mother and her child at the time of the attack.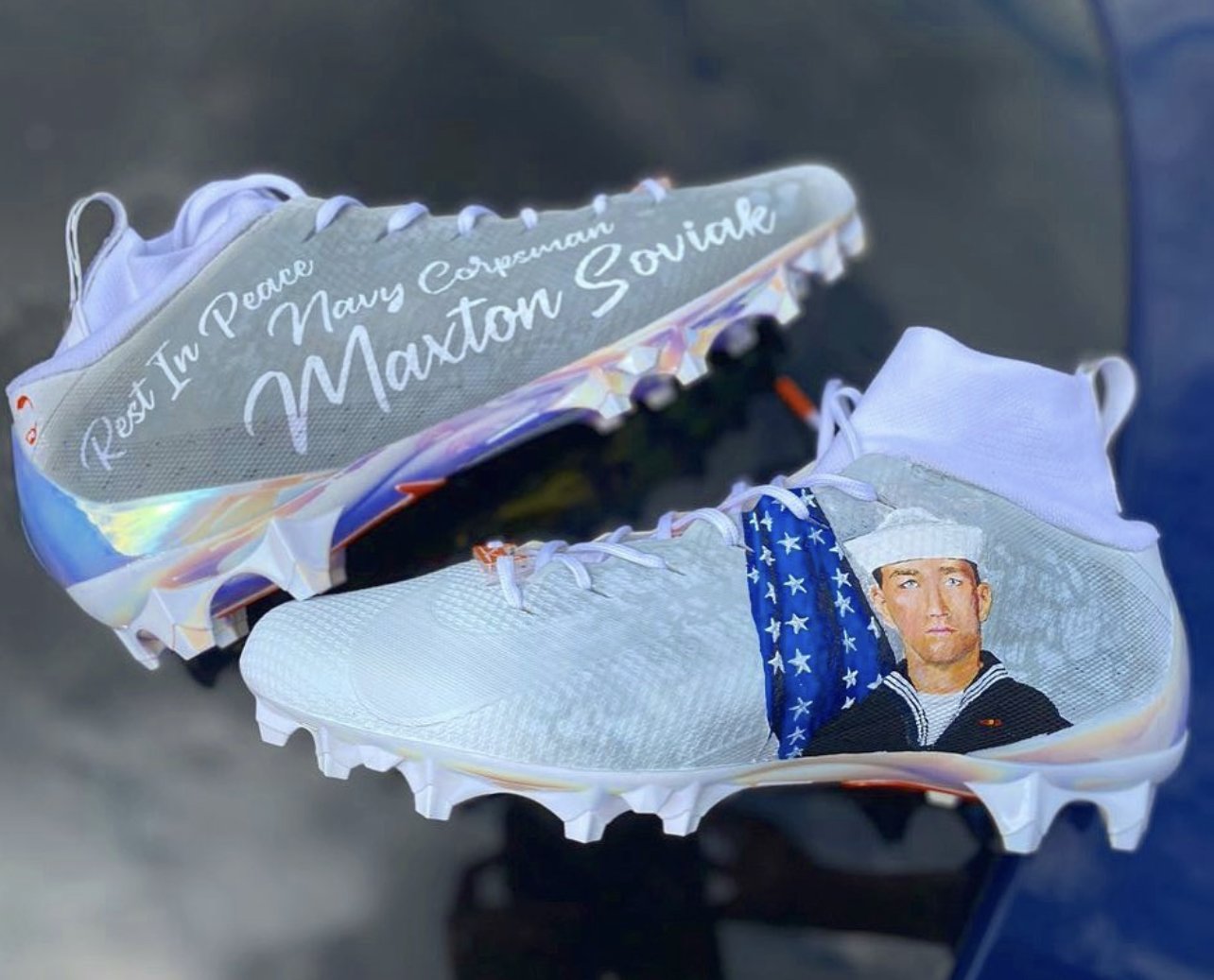 Soviak was a four-sport athlete who'd played football since he was seven, eventually becoming captain of his high school team. According to his obituary, Soviak was "instrumental" in leading his team in the playoffs during his junior and senior years.
Marcus Rivero, the Soles by Sir artist who famously created a pair of gold cleats for Marshawn Lynch, designed Mayfield's custom cleats. Because the NFL does not allow players to wear custom footwear during games, Mayfield had to hang up the memorial cleats after warmups.
After he was injured during the second quarter of Sunday's game, Mayfield continued to play, finishing the game and helping to secure the win for his team.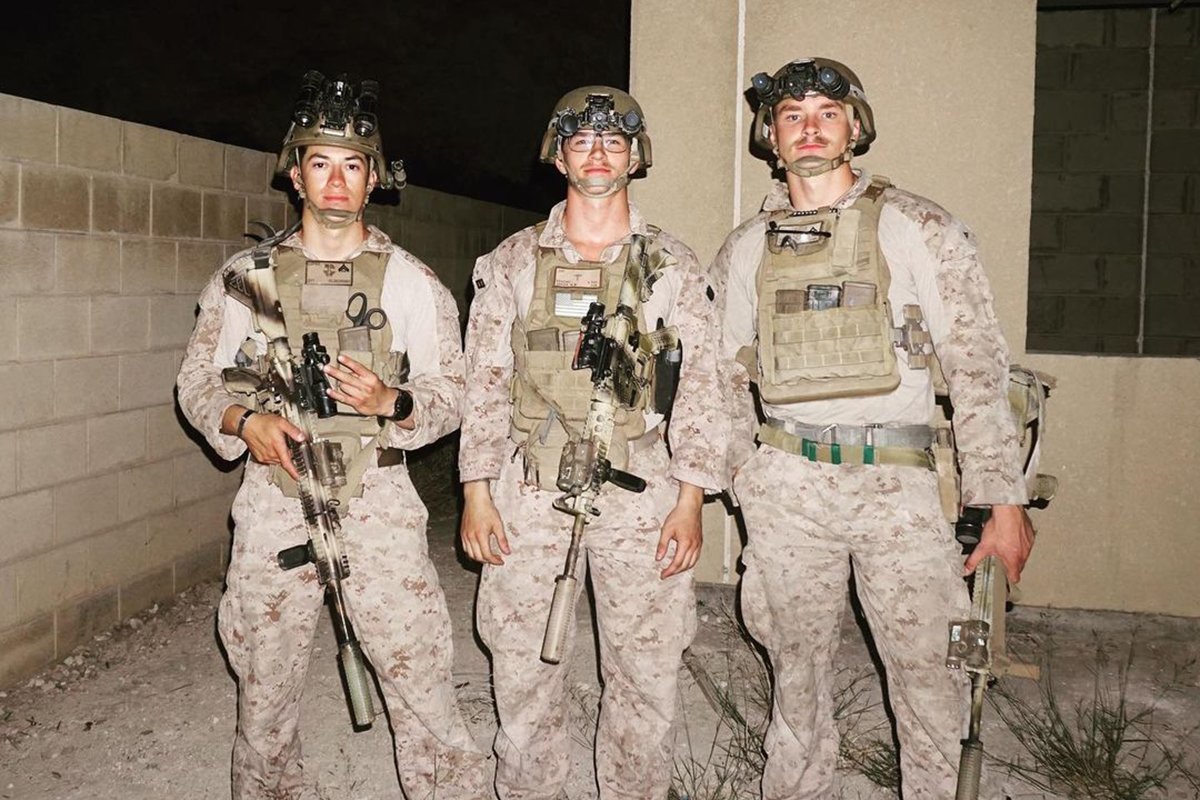 A video published to Twitter nine days before Soviak was killed captured Mayfield thanking uniformed service members and veterans at the Browns' training camp.
"If there's any veterans here, thank you as well," he said, addressing service members in the stands. "I wanted to say thank you on behalf of the Cleveland Browns, and thank you for allowing us to play this game that we love. We appreciate you more than you know."
Read Next: 17 Years After His Death, Pat Tillman's Legacy Lives On