Washington DC's firefighters will cover the shifts of Baltimore personnel mourning the deaths of three colleagues.
The District of Columbia Fire and Emergency Medical Services Department told Coffee or Die Magazine that 50 firefighters, paramedics, and emergency medical technicians would help cover calls for the Baltimore City Fire Department during memorial services scheduled for Wednesday, Feb. 2.
A portion of burning abandoned row houses collapsed on Jan. 24, trapping four firefighters in the rubble. Lt. Paul Butrim, firefighter-paramedic Kelsey Sadler, and emergency medical technician-firefighter Kenny Lacayo died, but EMT-firefighter John McMaster survived.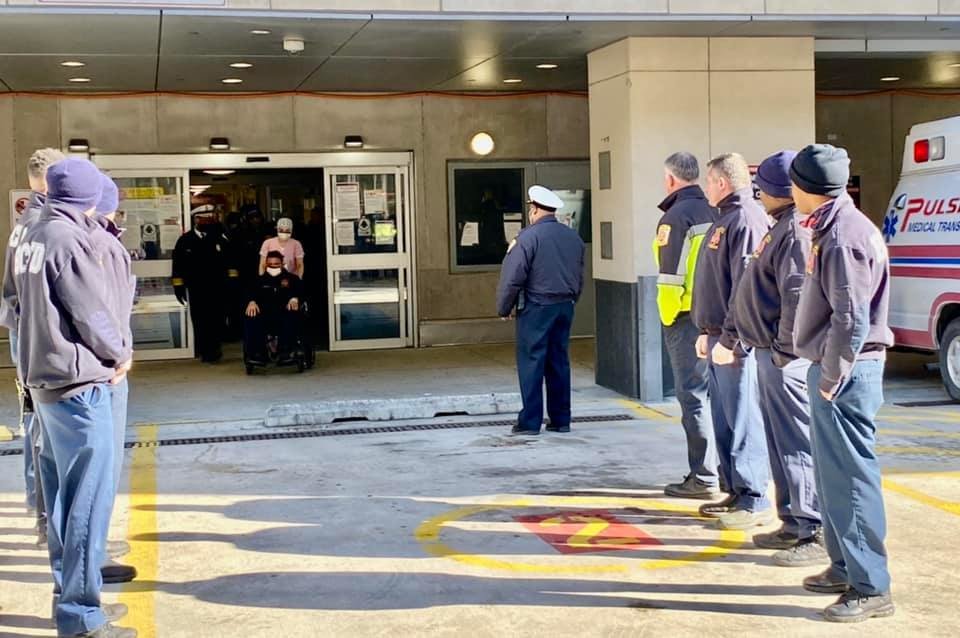 DC Fire and EMS spokesperson Vito Maggiolo told Coffee or Die his agency would send four engine companies, two ladder trucks, six EMS transport units, one heavy rescue squad, and at least two battalion chiefs.
"We don't have an official statement right now," Maggiolo said. "But the fact is, the fire service always comes together for these short-term events and to honor those killed in these kinds of tragedies. We're gonna play our part."
Coffee or Die was unable to confirm whether the entire Baltimore City Fire Department would be out of service on Wednesday.
A popular Facebook post claimed all 33 of the city's engine companies and its 17 truck companies, heavy rescue company, EMS transport units, and battalion chiefs and EMS district supervisors would be placed out of service to attend the funeral and burials for the three lost personnel.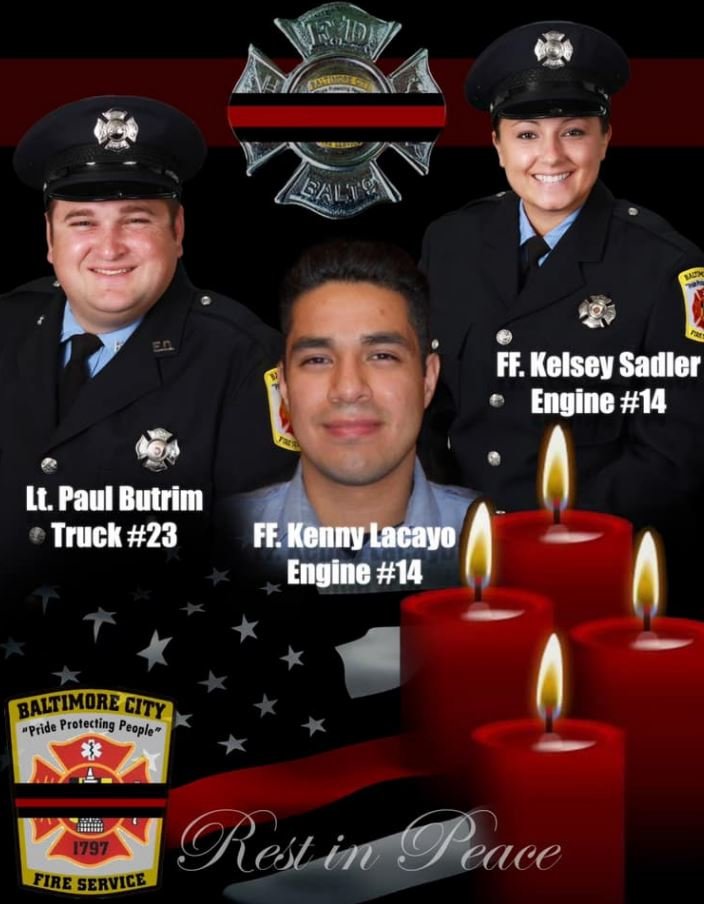 "This would not be possible if not for the dedication and commitment of our regional partners, throughout Maryland, DC, and surrounding states, sending resources, manpower, and vehicles to cover our calls for us," the viral post reported. "This is the single greatest show of brother and sisterhood I've witnessed in my years in the fire service."
The city fire department's spokesperson said the post's claim wasn't true, but the spokesperson declined to give more details on outside-agency support for Baltimore's personnel.
Officials at the Philadelphia Fire Department told Coffee or Die their agency wasn't sending personnel to help staff Baltimore's department during the funerals. But International Association of Fire Fighters Local 22 sent three firefighters, a retired firefighter, and a licensed clinician to help with grief counseling in the wake of the row house blaze.
They returned to Pennsylvania Friday.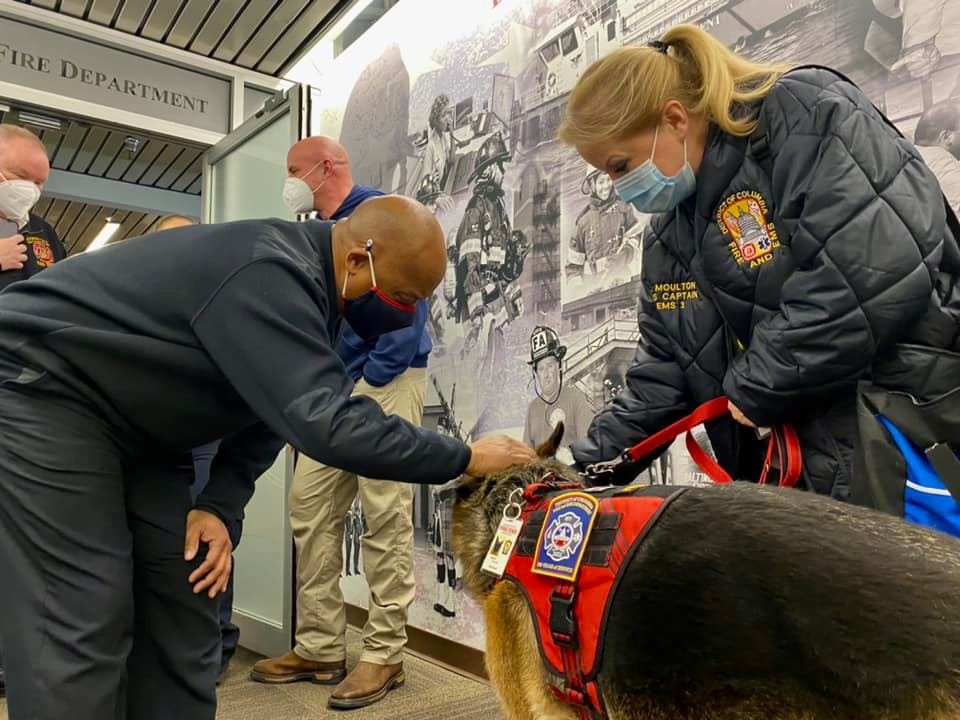 A 13-person peer support group from DC arrived in Baltimore Jan. 24. They brought two therapy dogs to help with grief counseling — Avery, a 4-year-old chocolate Labrador retriever, and Levi, a 6-year-old German shepherd.
"It's kind of a huge blow, and sometimes, we let pride get in our way when we are thinking that we can handle everything on our own," DC Fire peer support group coordinator Sgt. Jason Woods said. "But we realize in unfortunate situations like this that we can't."
With nearly a quarter-century of experience fighting fires — more than two decades spent in the DC Fire and EMS Department — Woods told Coffee or Die that, "if the table's turned, I know the guys from Baltimore would do the same thing for us."
The departments are similar. Baltimore boasts 1,400 personnel and DC has 1,800. DC policy dictates that, if two firefighters are lost in an incident, the department reaches out for support to counsel its first responders.
"Losing a member is hard. It's something that is tough because it makes you realize that you're not invincible," Woods said. "It makes you realize that this job is dangerous, and we all know that you just kind of forget about it sometimes."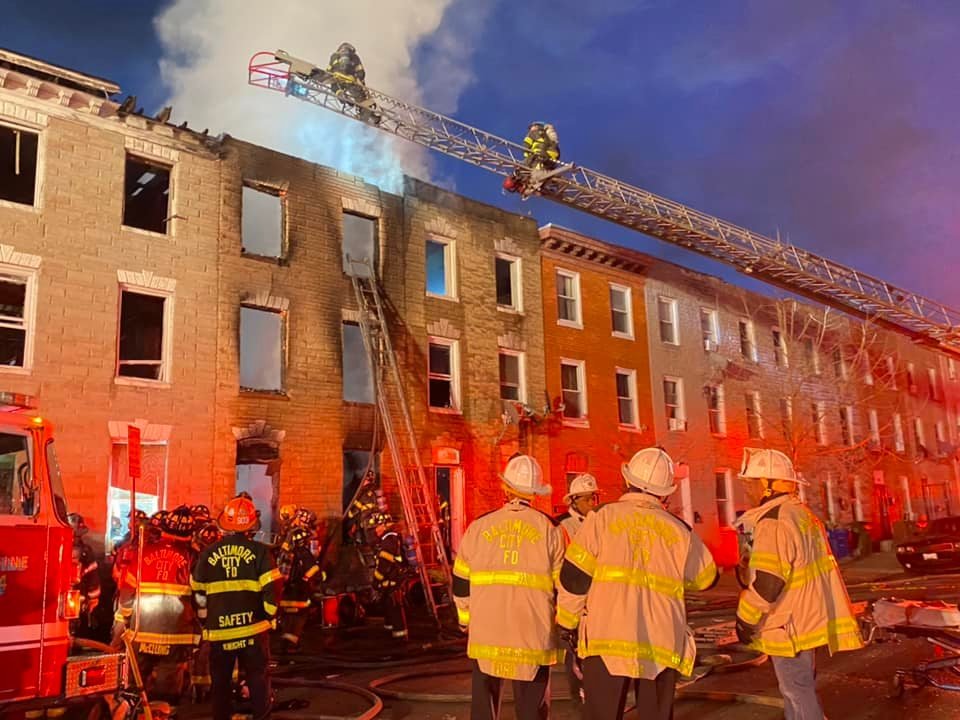 DC's peer support group split up into smaller teams and began visiting firehouses, starting with those firefighters who worked directly with the fallen. Then they kept rotating teams through the stations, both to offer direct grief support and to teach others how to watch for signs of suicide or mental illness.
"Like, reduce your social media intake, or media intake in general," Woods said. "Talk to your families at home. Yeah, you're going to drink, we know that, so it's kind of pointless to say 'Don't drink,' because it's going to happen. But look out for each other."
In the aftermath of tragedies like Baltimore's row house fire, media reporting affects first responders in different ways. When they see stories celebrating the lives of those who were lost, it generally buoys spirits. Articles that second-guess what happened or assign blame for the deaths can trigger anger and a perception that life is getting worse.
Woods said his therapy dogs combined to become an "outreach tool" and "an icebreaker," helping grief-stricken first responders "to actually sit down and listen a little bit, which is sometimes hard for firefighters to do."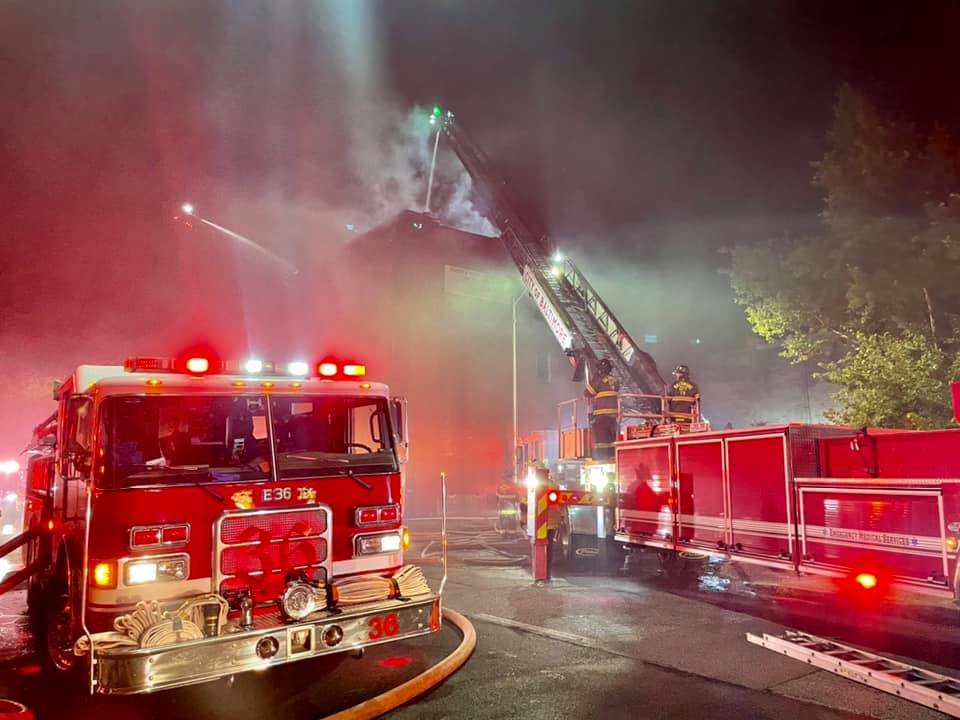 During a Monday press conference, Baltimore Mayor Brandon Scott vowed to end the scourge of vacant row house fire traps. He's directed all city agencies to review operations, procedures, and processes connected to ridding the Baltimore of vacant housing.
"This is one of the most consequential undertakings of my administration; there is too much at stake to leave a single recommendation off the table," Scott said. "This is a top priority of my administration. Anything less than our very best attempt at solving the problem would be a discredit to the lives of the brave firefighters we lost last week and the residents we serve day in and day out."
Baltimore City Administrator Chris Shorter will spearhead the review. A key problem dogging municipal planners for decades has been the lengthy and costly process of demolishing or selling off privately owned abandoned structures.
But Scott said his Department of Housing and Community Development was on pace to file 500 receivership claims to seize abandoned properties by the end of September. The mayor hopes city reforms can hike those numbers so firefighters battle fewer blazes in vacant structures.
Read Next: