An early Monday blaze in an abandoned rowhouse killed three firefighters and left a fourth battling for his life in a Baltimore hospital.
Baltimore City Fire Department Lt. Paul Butrim, firefighter-paramedic Kelsey Sadler, and emergency medical technician-firefighter Kenny Lacayo are dead. EMT-firefighter John McMaster is listed in critical but stable condition, Baltimore Mayor Brandon M. Scott announced Monday afternoon, Jan. 24.
In a prepared statement, Scott said that they were responding to a two-alarm fire in the 200 block of South Stricker Street when a portion of the structure collapsed, burying all four firefighters inside the smoking rubble.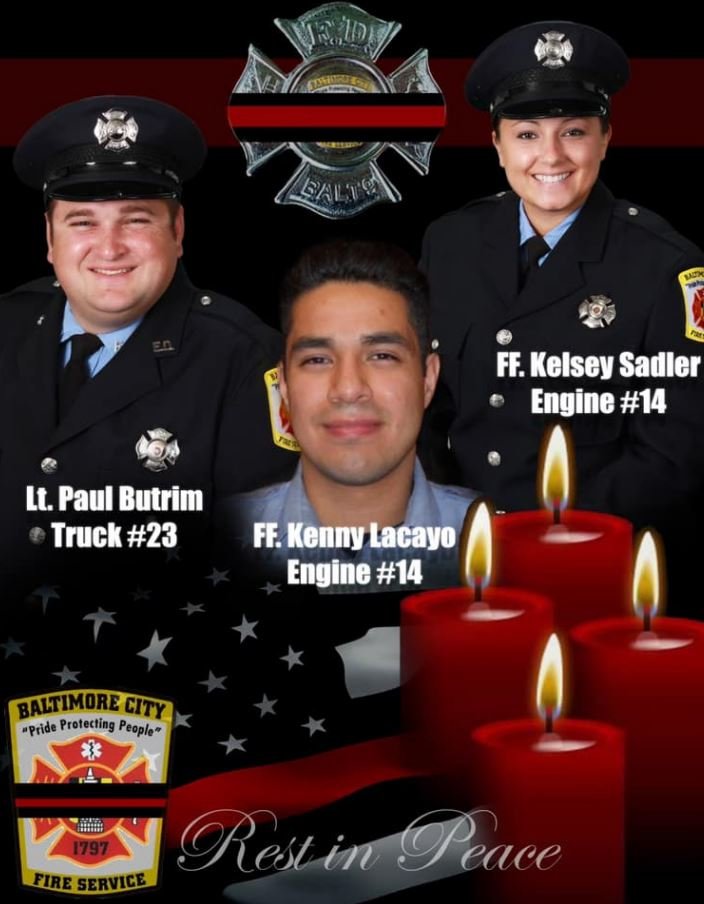 "This is a gut-wrenching tragedy for our city, the Baltimore City Fire Department, and most importantly the families of our firefighters," said Scott. "There are no words to describe the pain and the severity of the losses we have suffered today. My heart is with the firefighters, their families, and the entire Baltimore City Fire Department who put the lives and safety of others before their own wellbeing each and every day. I ask that all of Baltimore keep them in our prayers during this extremely difficult time."
The Baltimore City Fire Department reported that personnel began battling the blaze at roughly 6 a.m. Monday. It appeared as if McMaster was the first firefighter pulled out of the collapsed building and rushed to the R Adams Cowley Shock Trauma Center, while crews searched for the others.
Two more were found within an hour and were taken to the trauma center, but they didn't survive their injuries.
"From this moment, we will honor those we lost today, for their bravery, their courage, their love for helping others and the respect they had for the Baltimore City Fire Department," said Baltimore City Fire Department Chief Niles R. Ford in a prepared statement.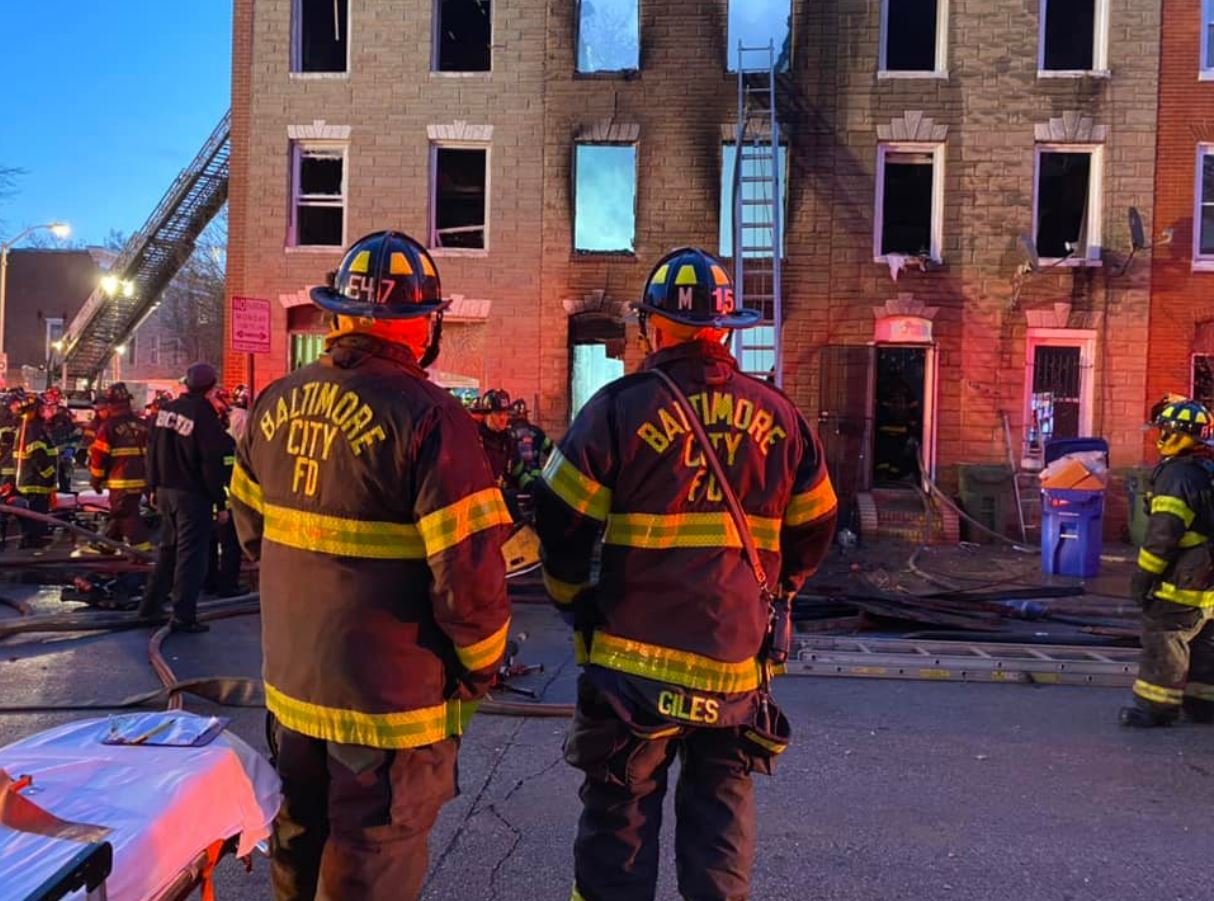 Ford later told reporters that commanders on the scene made the call to deploy firefighters near the structure to quench a blaze that threatened the lives of residents who lived in adjacent homes.
In the wake of the tragedy, Maryland Gov. Larry Hogan ordered all flags on state property lowered to half-staff to honor the dead firefighters. He also directed his state's fire marshal and the Maryland Department of Emergency Management to assist city agencies.
"I call on all Marylanders to honor the memories of these brave souls, and pray for their families and fellow firefighters," the governor said.
According to the US Fire Administration, the three fallen firefighters are the first Baltimore personnel lost in the line of duty since the Aug. 16, 2015, death of firefighter/paramedic Nicholas S. Hemingway.
The three latest deaths will bring to 13 the number of Baltimore firefighters killed while on duty over the past three decades.
Read Next: