Imagine harnessing the reliability and power of a .30-caliber firearm in an 8-pound portable platform. Barrett Firearms did just that with the release of their REC10 in 2018. The REC10 is the officially selected medium-caliber, long-range rifle for international militaries, and this battle-proven powerhouse is now available for commercial sale. Barrett is known for their ability to commingle power with reliability, and now the platform trusted in the hands of soldiers can be incorporated for everyday civilian protection.
Barrett's REC10 is a semi-automatic rifle chambered in .308 Winchester. Although the REC10 shares similarities with Barrett's REC7, the REC10 stands on its own with clear, distinctive traits. Barrett focused their time on engineering and testing protocols to release a stellar platform that's already become a leader in the AR-10 market.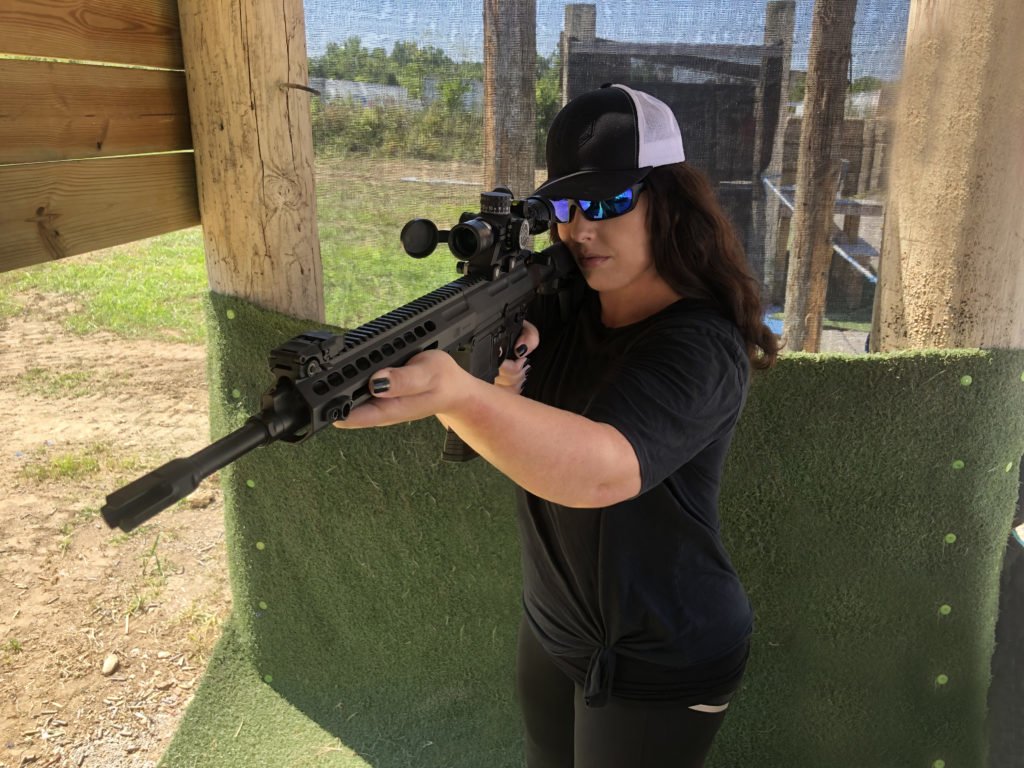 The CMV chrome-lined barrel is one of the rifle's most intriguing components, and it also serves as a shining example of the intricate measures Barrett takes in the engineering process. Barrett understands that many of their guns spend time in environments surrounded by sand and dust that can adhere to the chamber and abrade the barrel as it gets hot. The chrome lining thwarts this process, making the rifle more reliable.
Button-rifled for a 1:10-inch twist and operating with an intermediate-length gas system, the REC10 offers consistent accuracy and quicker follow-up shots by reducing the amount of felt recoil or "snap." The REC10 boasts the ALG Defense QMS trigger group, receivers composed of machined billet aluminum, an ambidextrous bolt catch, an ambidextrous mag catch, and an ambidextrous reversible safety with a 45-degree throw. The features combined allow for easy manipulation of the gun. Rounding out the package are several components from Magpul, including the MOE-SL buttstock, the MBUS flip-up sights, a 20-round magazine, and the BRS handguard compatible with M-LOK accessories.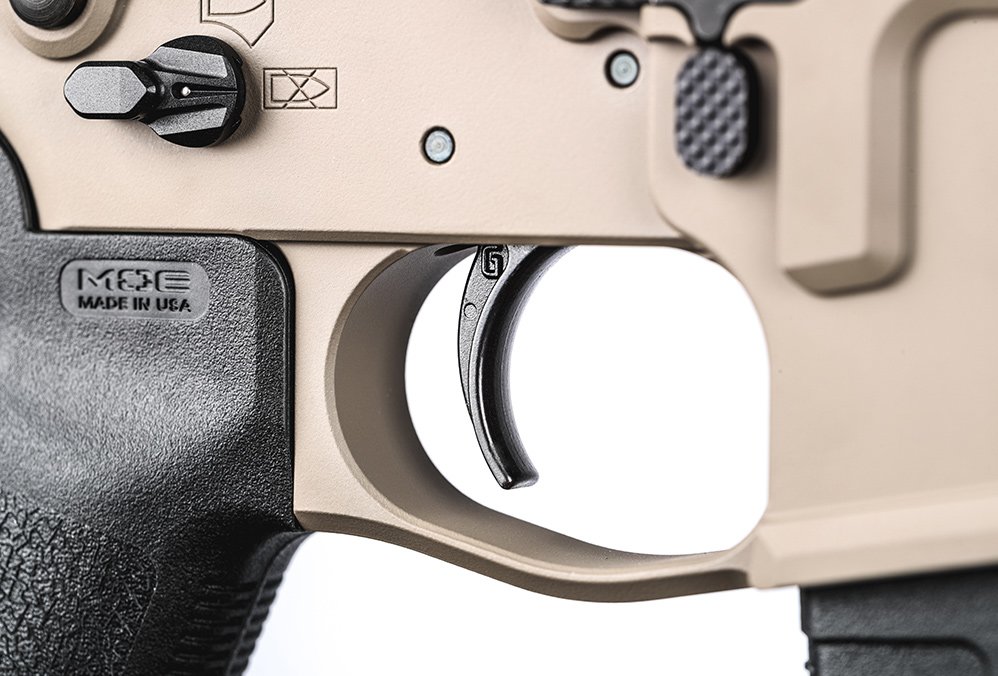 I paired the REC10 with the Nightforce NX8 1-8×24 F1 — when you've got an elite, top-of-the-line rifle, might as well go all out with one of the best optics! The NX8 features a daylight-visible center red dot, which improves speed and accuracy. FC-Mil and FC-MOA first focal plane (FFP) reticles allow precise hold points when targets increase with distance. For the big performance it provides, the NX8 is compact and lightweight, coming in at 8.75 inches and just 17 ounces. I couldn't wait to hit the range with this combination.
I started out with no optic and only utilizing the flip-up iron sights. I performed multiple exercises on steel while incorporating reloads, and this gun made it remarkably easy. The combination of ambidextrous features, smooth action, and less felt recoil allowed me to quickly and efficiently run through my drills.
The trigger is of particular note because this is a gun designed for serious duty, not competition, so it requires a Mil-Spec-style trigger. This makes some people immediately start looking at aftermarket components. However, while the trigger has that familiar Mil-Spec feel, the majority of "grind" or "grit" typically found in a stock trigger has been removed. Try it out first.
After gaining a good feel for the REC10 with irons, I added the NX8 optic. I ran through the same drills and reloads, and accuracy was beyond comparable. At one point I chuckled thinking about how insanely lethal this combination is and that at some level it's too easy and unfair. However, the REC10 isn't exactly ultra-light. Weighing in at approximately 8 pounds, 4 ounces, it started to wear on me toward the end. Of course, I am not an "operator" or soldier and am not conditioned like those in the military, so what made my arms tire may not be a factor for others. If anything, it may have sparked a desire to run it again after a few dedicated gym sessions.
With an MSRP of approximately $2,750, it's not an inexpensive gun, but in my opinion, it's worth every dime. To be fair, it falls in line with other elite guns in the same platform. Everything about the REC10 is high quality — it's well-made and built to last. It brings to mind two sayings: "You get what you pay for" and "Buy once, cry once."
The Barrett REC10 is a solid firearm that embodies ingenuity and doesn't disappoint on the range. There are no words to describe the feeling of protection and trust the Barrett REC10 offers a shooter — not to mention that it'll also make you feel like a total badass.
---
Editor's note: This article has been updated to clarify that Barrett was selected for an international military contract, not U.S.