Command Sgt. Maj. Alberto Delgado had been a soldier for 35 years, but what nearly made him lose his bearing recently was giving a speech to a field full of 600 brand-new basic training graduates — one of whom was his son.
Delgado was the featured speaker for a class graduating from Basic Combat Training at Fort Jackson on Feb. 3. Though Army basic training graduation ceremonies are — like all of basic training — highly orchestrated and rehearsed, Delgado, a 35-year veteran and the highest-ranking enlisted soldier of Army Materiel Command, couldn't help but throw some impromptu emotion and heart into the moment.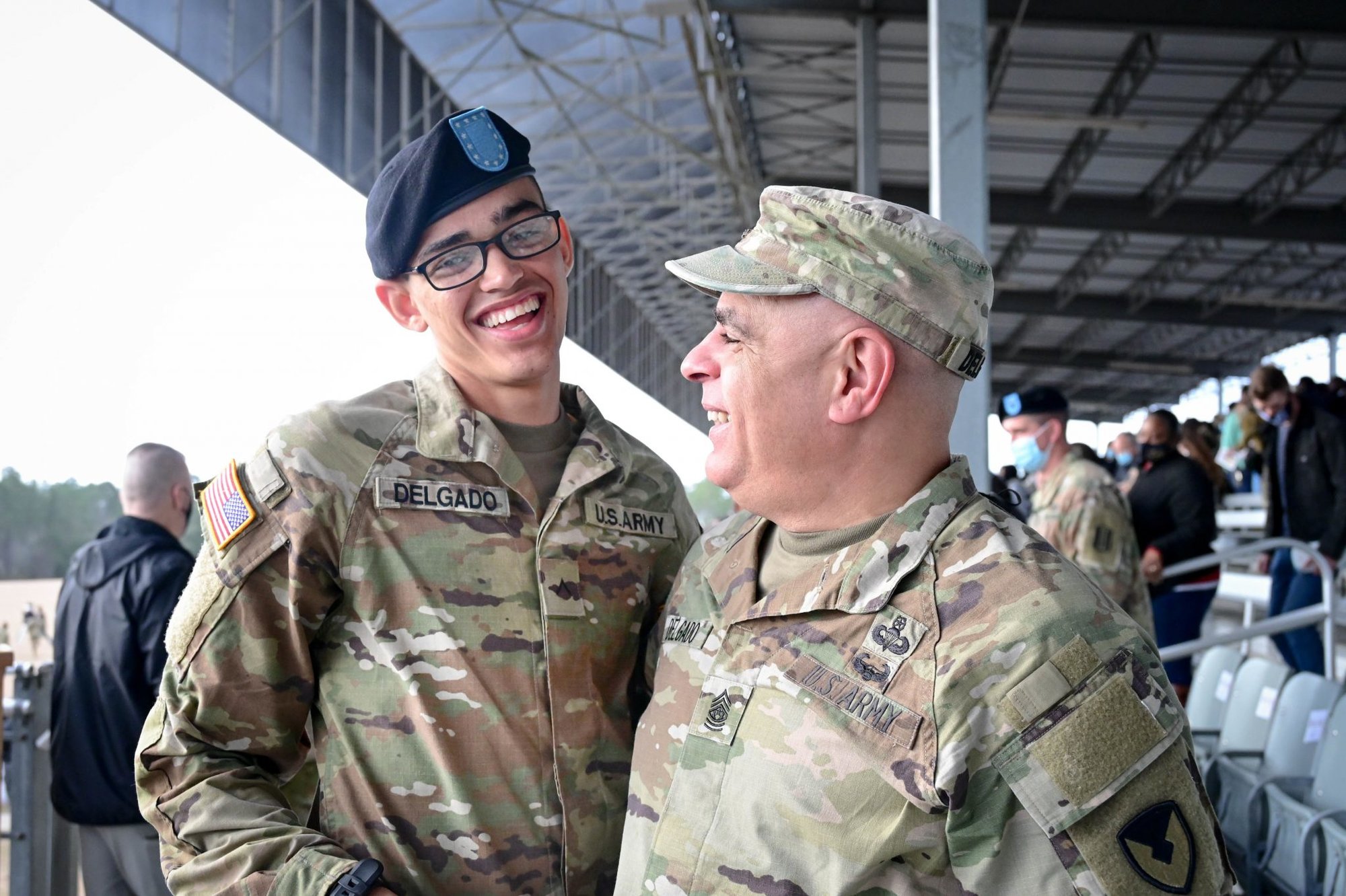 "I'm gonna go off script," Delgado told the audience a few minutes into his speech. "I tell you, man, I don't got to read a script. I can tell you from my heart, 35 years as a soldier, as a service member, this is probably the most special day and honor — I am so proud to be a soldier, and this is a moment in my heart, that my son is standing in formation, wearing the uniform."
Pvt. Zahn Delgado was one of 600 soldiers to graduate from 10 weeks of basic training in the 193rd Infantry Brigade. The class included recruits from 36 states, four US territories, and 12 countries.
"I stood where you are standing, ready and willing, but not fully knowing all the success and opportunities the Army would offer me," he said. "I look out in the audience today, and I see future Command Sergeants Major and future General Officers, because in the Army you can do whatever you want to do as long as you put in the hard work."
A native of New York City, the senior Delgado entered the Army in 1989.
Delgado's speech is included in the official video of the graduation above. He goes "off script" at around the 40:20 mark.
Read Next: