Indian Territory following the American Civil War was a vast and open area where criminals, outlaws, and thieves found refuge. Much like no man's land during World War I, whenever lawmen, cowboys, and posses entered, a gunfight was almost guaranteed. On its eastern border sat a frontier town called Fort Smith, Arkansas. The Fort Smith federal court was responsible for bringing justice over a jurisdiction that spanned nearly 75,000 miles.
The Five Civilized Tribes also called Indian Territory home. The Cherokee, Choctaw, Chickasaw, Creek, and Seminole Indians lived where Oklahoma is today, and they had their own police, courts, and governments. The tribes could arrest only those who belonged to their communities and not outsiders such as white and Black men who committed crimes.
Standing at 6 feet 2 inches tall and weighing nearly 180 pounds, a former slave named Bass Reeves became one of the first Black deputies hired to the US Marshals Service. Reeves had served as the bodyguard of George Reeves — the son of William and a Texas slave owner — who joined the Confederacy during the American Civil War. Accounts vary — one story goes that he knocked out his owner with his fist after a dispute over a card game, while another said he ran away after hearing rumors of slaves being freed.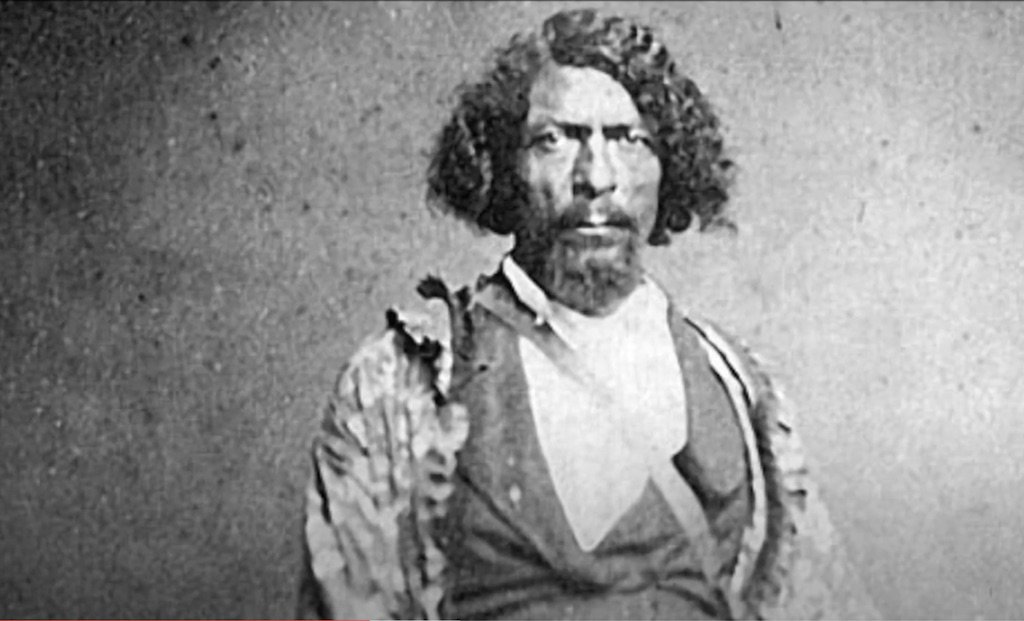 Either action was punishable by hanging, and Reeves feared the outcome, so he fled to the Indian Territory for sanctuary. As a runaway he lived among the Seminole and Creek Indians, learning their languages and culture. The tribes taught him ancient stalking and tracking techniques, improving his expertise as an outdoorsman. He later developed priceless skills such as shooting a .44 Winchester rifle and reloading a revolver, a must for all Old West gunslingers to master. He was an ambidextrous gunfighter, talented both in draw speed and accuracy, and over his career he would never once be wounded by an outlaw's bullet.
When the 13th Amendment was passed in 1865 abolishing slavery, Reeves' newfound freedom allowed him to relocate to Arkansas. There he married and had 11 children. Prior to his hiring as a deputy with the US Marshals at Fort Smith, Reeves used his knowledge of the land, his dexterity learned from the tribes, and his intuition to guide federal lawmen into the Indian badlands scouting for wanted outlaws.
The US Marshals' policy required at least one other deputy or Indian scout to join a patrol since the wasteland was as unpredictable as it was dangerous. When Reeves took the job in 1875, more than 100 deputy marshals had been killed in apprehension attempts; thus Reeves took a different approach. He donned several different disguises, in similar fashion as the Lone Ranger, to gain a tactical advantage over the miscreants he identified for arrest.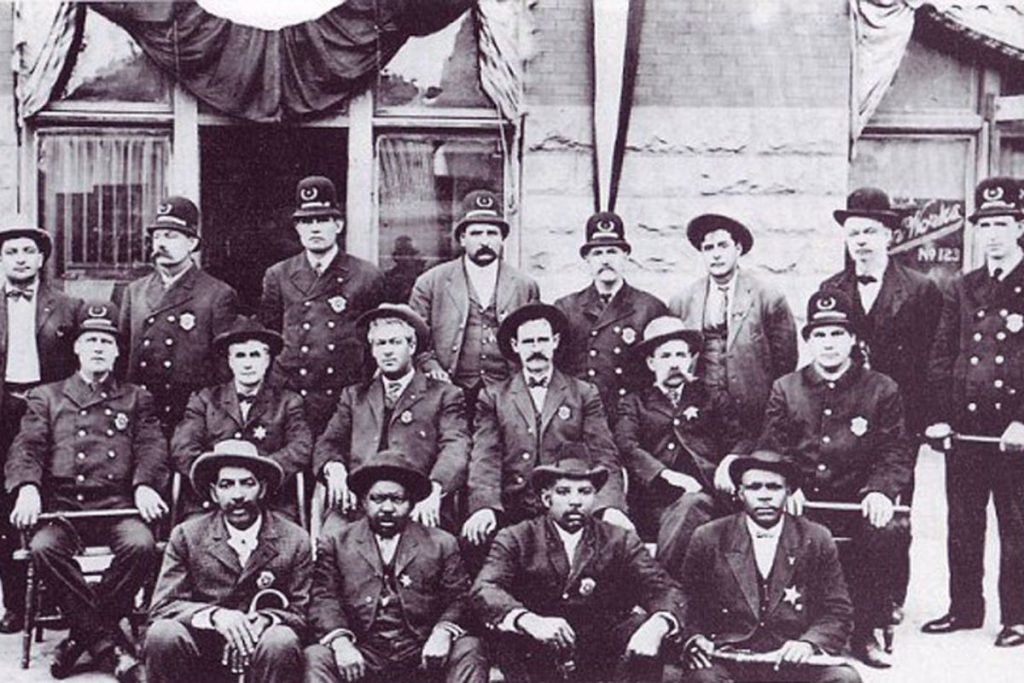 He disguised himself as a tramp on the run from the law. He told two wanted brothers his story, glorifying his 28-mile journey on foot before pulling out his revolver and taking them into custody. He convinced a woman that he was avoiding a nearby posse, and she fed him a fresh meal and even offered him a bed to sleep in at her house overnight. In the middle of the night, he walked into her son's bedroom, put handcuffs around his wrists, and was on horseback the next morning riding toward the jail.
His fearlessness never wavered, even when he was bedridden battling pneumonia. On Feb. 3, 1906, a Black man named Frank Brown chased his wife through town while armed with a knife. The wife burst through Reeves' front door to hide from her husband. Brown followed her, screaming that he was going to kill her and brandishing his knife.
"Reeves reached under his pillow and secured his ever trusty revolver, with which he soon persuaded the wife-chaser that he was under arrest," The Wichita Eagle reported that Sunday. "Reeves held his gun on the man while he sent his wife after a posseman, who took Brown to federal jail."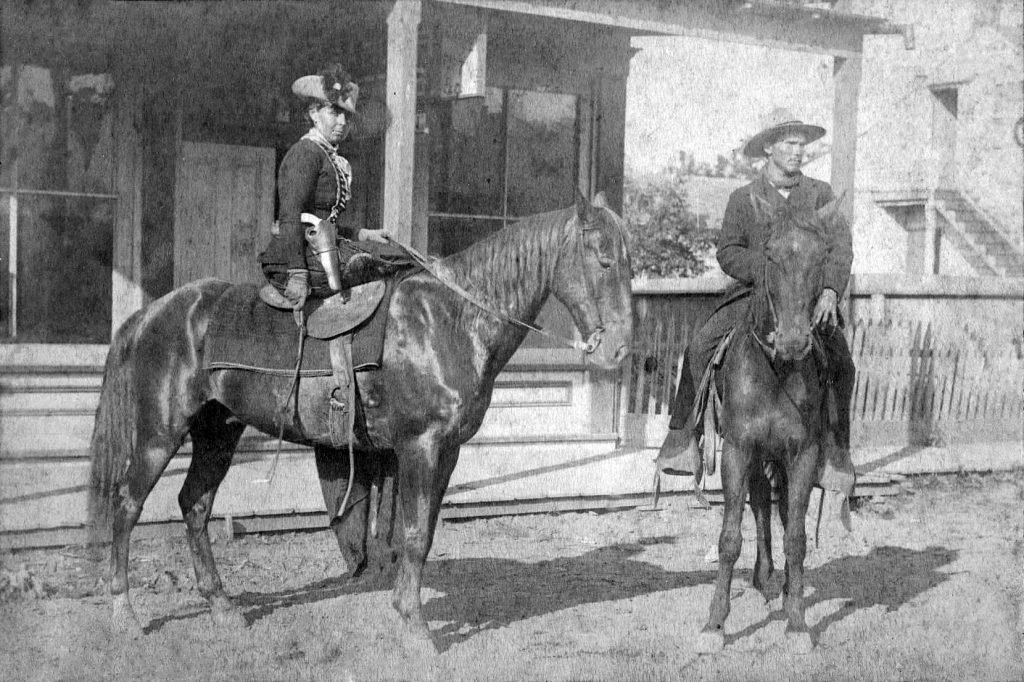 Accounts of his arrests frequented the newspapers, each as astonishing as the next. Reeves didn't take bribes nor was he appreciative of any favoritism. After his son, Bennie, murdered his wife, Reeves issued a warrant for his arrest. His son was convicted and sentenced to serve a life of imprisonment in Leavenworth.
Bass Reeves served as a deputy for more than 30 years and retired from federal law enforcement at age 67. He worked a brief two-year stint as a city policeman in downtown Muskogee, Oklahoma, where crime was low because of his presence, before he died in 1910. Throughout his career he made an estimated 3,000 arrests, personally killed 14 outlaws in self-defense, and has since become an icon of both the Old West and pop culture.
Al Burton, the author of Black Gun, Silver Star: The Life and Legend of Frontier Marshal Bass Reeves, wrote, "Bass Reeves is the closest real person to resemble the fictional Lone Ranger on the American western frontier of the nineteenth century."
In addition to inspiring books and movies, Reeves' likeness was recently featured in the HBO series Watchmen, bringing his no-nonsense persona to the opening of the fictionalized comic-book story.