A hot turkey dinner in a muddy foxhole was an unimaginable thought for the soldiers of the US Army 121st Infantry Regiment of the 8th Infantry Division. Sept. 16, 1944, marked the day that six infantry divisions of the US Army penetrated the Hürtgen Forest, a dense and rugged region near the German-Belgium border that stretched nearly 6 miles wide, in a bloody effort to march farther into Germany's heartland and win the war by Christmas. The decision ultimately led to one of the most costly defeats ever suffered by the US Army.
Tanks from the 5th Armored Division and other vehicles were no match for the heavily wooded forests and slippery, hilly roads. Land mines were littered all across the ground to target infantry troops, and the Germans had prepared fighting positions with dug-in bunkers. The Battle of Hürtgen Forest — or what soldiers referred to as the "Green Hell" — raged for three months, and American GIs suffered nearly 33,000 casualties during the battle. There were no strategic gains or operational values.
The misery, bloodshed, exhaustion, and violence nearly decapitated the morale of the US Army. Despite the hardships the soldiers faced, their celebration on Thanksgiving Day — Nov. 23, 1944 — further added to their frustration.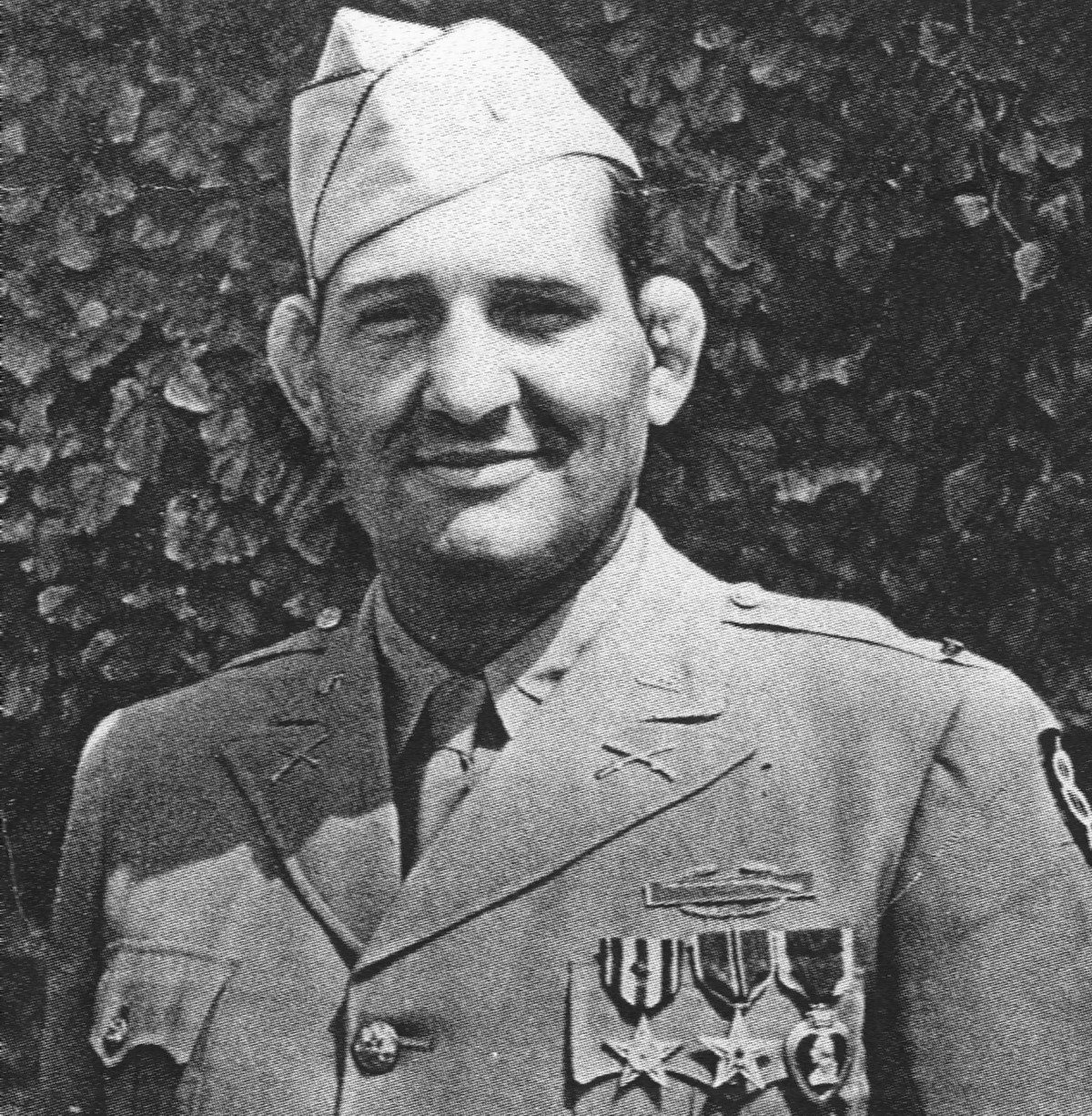 First Lt. Paul Boesch, a former professional wrestler before the war, picked up a field telephone to hear the words "Happy Thanksgiving" through the speaker. "We've got a hot turkey dinner here for every man in the outfit."
"Are you guys nuts?" Boesch replied to the staff officer. "It's almost dark and my carrying parties have already made the trip up the hill with rations and water. I can't send them up there again. Besides, they can't feed a hot meal in the positions they're in now. Good God, they're right on top of the Jerries."
With little cover except for their foxholes, a carrying party arrived at the company command post at the front lines with bags of turkey, stuffing, gravy, cranberry sauce, and cigars. Just as they were delivering the turkey, a German artillery barrage targeted the hill, and soon the wounded were being carried off of it.
"What the hell happened?" Boesch asked.
"Just when we got there with the goddamn turkey," one of the men told him, "the artillery began to come. A lot of guys were killed or wounded, Lieutenant. They need some litter bearers up there, need 'em bad."
The meager attempt to bring a sense of home to the battlefield had backfired — another day for the infantry in the Green Hell.