In the Beaver State, it's legal to grow marijuana, which makes the bust by Oregon State Police on Thursday, Nov. 18, stick out.
Armed with a search warrant, troopers pounced on 500,000 pounds of processed pot in Jackson County, making it the largest marijuana raid in the state's history, possibly the largest ever in the US.
Although they peg the pot price tag at roughly $500 million, officials aren't saying who was cultivating the weed at the sprawling White City complex. They also won't explain why it was being grown, how it was dried and manufactured for sale, or even when the industrial operation started.
The search affidavit buttressing the raid remains under seal. But Oregon State Police Capt. Stephanie Bigman promised Coffee or Die Magazine more details would come out as the investigation continued.
"It's all the criminal elements of these illegal grows and everything that goes into it," Bigman said. "We have the migrant workers being used for it in a possible trafficking situation, the cartel-type issues with it. It's that it brings in a large amount of criminal activity with it."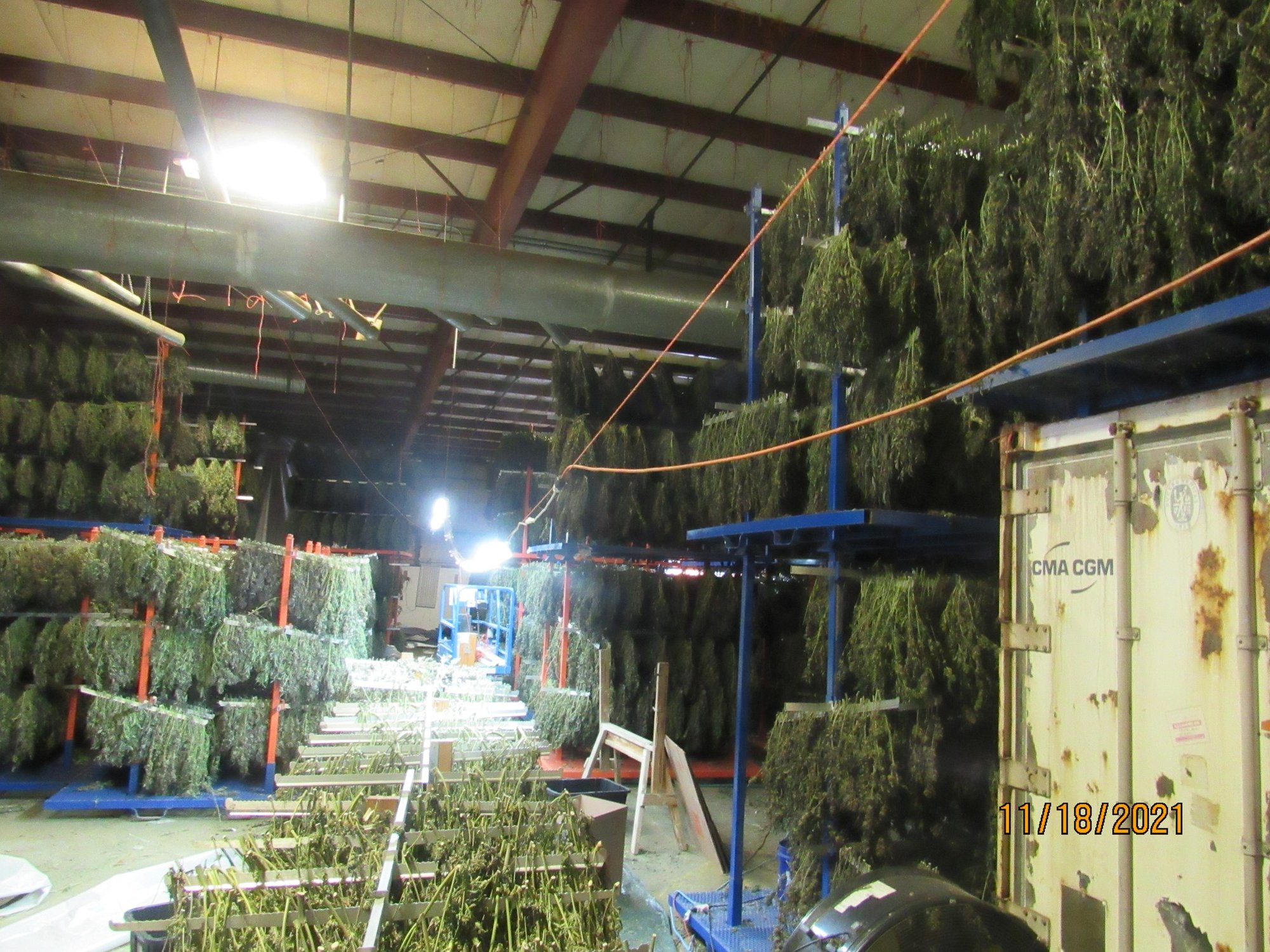 Bigman said it wasn't necessarily pot that was the problem. Oregon voters legalized recreational marijuana use and possession in late 2014. It's a question of whether some weed farms are violating state marijuana regulations and environmental-protection laws.
"It's almost been exponential since legalization," Bigman said, referring to the growth of both legal and illegal marijuana operations. "It's doubling and tripling regularly. And law enforcement has been aware of it. It's just that we have not been able to get on top of it and fix it."
State law enforcement officials claimed they found more than 100 migrant workers sleeping on metal grates above the grow floors and in other areas of the five different warehouses, with human waste strewn about. The employees were detained, interviewed, and then released, state officials said, and Bigman compared the workers' condition to "a form of human trafficking" by unspecified cartels.
But no undocumented immigration or human trafficking cases have hit Medford's federal docket since the raid.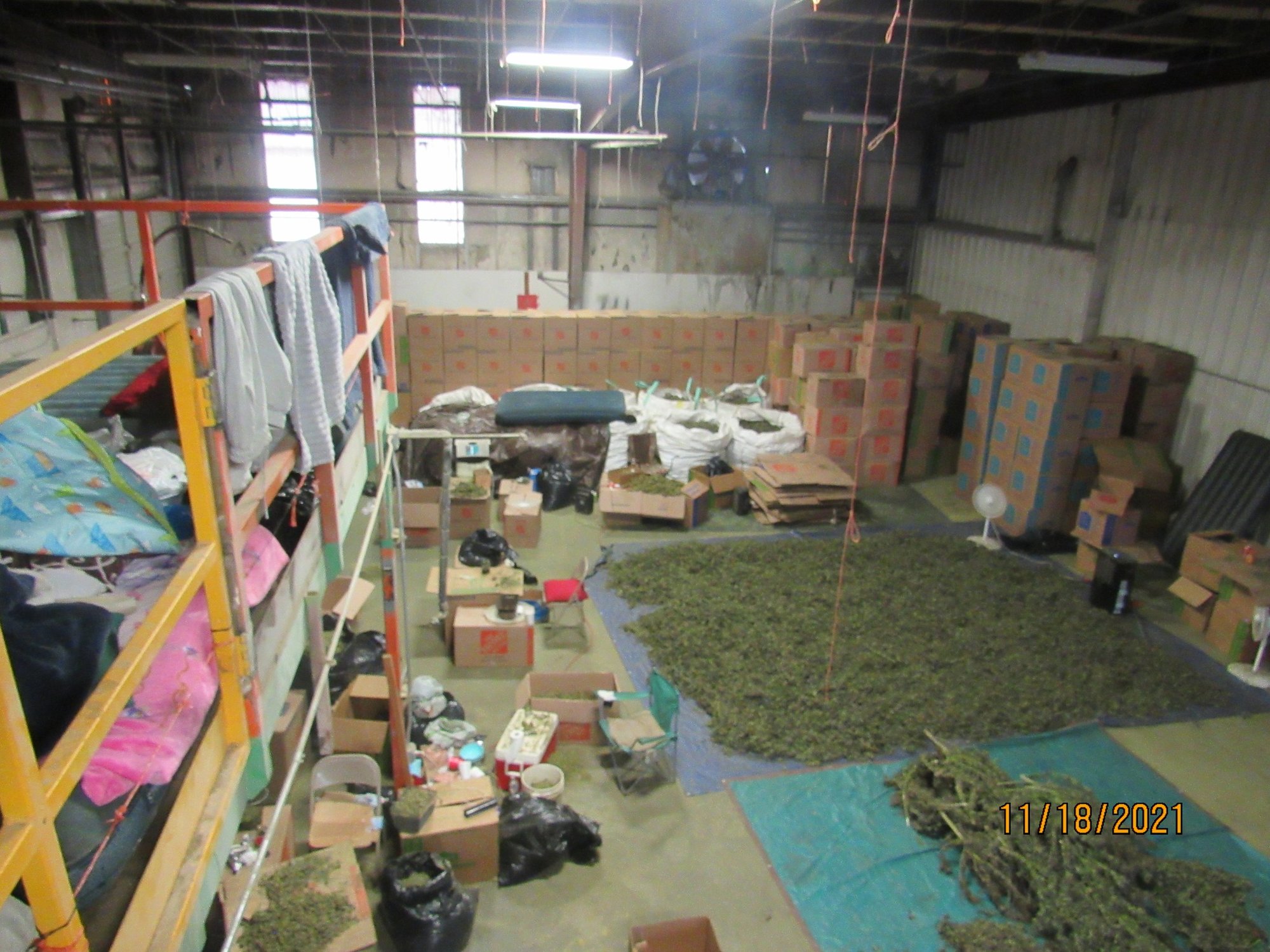 The cannabis confiscations came less than five weeks after the Board of Jackson County Commissioners declared a state of emergency on Oct. 13. Citing the proliferation of illegal marijuana farms, a rise in property and violent crimes, alleged "narco-slavery," and the potential depletion of local water resources, the commissioners requested state help to enforce existing laws and regulations.
"The road I live on is only half a mile long, and there's three grows on it," Bigman said. "Everybody has a grow next to them in these counties because it's just become so overwhelming."
Compounding the problem is that legal and illicit operations can appear similar, Bigman said. Trucks might abscond with river and stream water at night when no one sees them parked on the banks.
A single pot plant needs up to a gallon of water daily to produce a pound of flowers, and Jackson County has been in a declared drought emergency since April 13, officials estimate.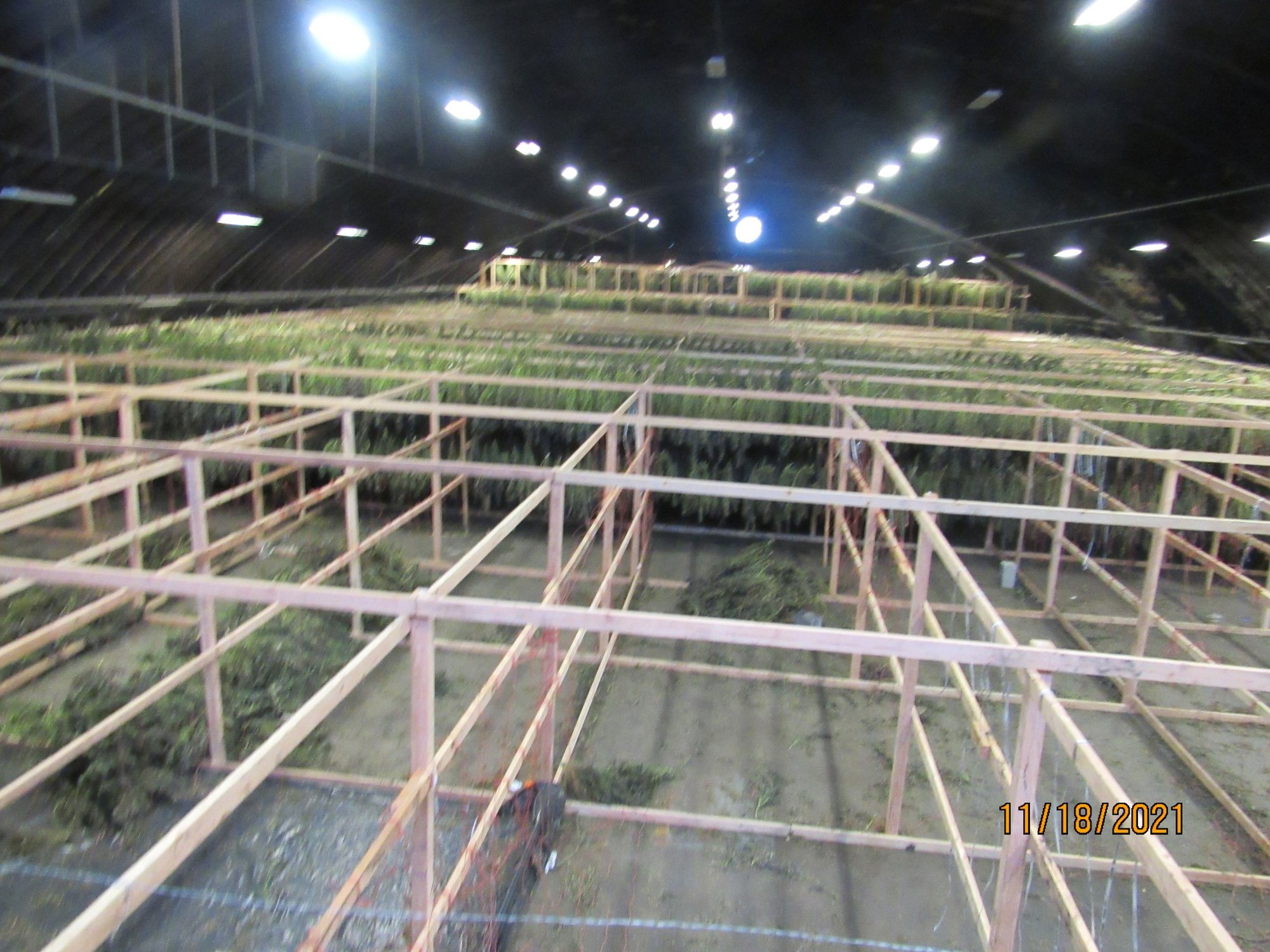 Dan Van Dyke, an Oregon Department of Fish and Wildlife biologist in the state's Rogue District, told Coffee or Die that the marijuana industry was so new that its effects on fish ecosystems were still being evaluated. But he remains concerned about strained water resources and their potential effects on native salmon and steelhead populations, especially from illegal farms that operate without water rights and remain unregulated. No one knows how much water they're using.
"Water affects the amount of habitat available to grow salmon and steelhead, as well as the quality of habitat," Van Dyke said. "Low streamflow will heat more quickly and make streams more susceptible to damage from chemicals like fertilizers."
Salmon are a keystone species, and if they disappear, severe consequences will ripple out through the larger ecosystem and affect other plants and animals, often in unforeseen ways.
Other impacts from the grow operations might not seem important, such as their habit of erecting 8-foot fencing to keep prowlers away from their pot. But those barriers also block migratory animals from traveling their usual routes, according to state wildlife and habitat biologist Dylan Edwards.
Legitimate hemp and pot producers will likely work with state regulators to protect the environment, Edwards said, but illegal farms probably wouldn't. Illicit cannabis cultivators might remove or damage riparian areas, where animals rely on proper shade, shelter, and water conditions to survive, Edwards told Coffee or Die.
While Oregon's deer population can probably weather the illegal weed operations now, Edwards can't predict what the future will bring.
"There's one good thing about deer: They are fairly adaptable, and they will move where they need to go and find things that they need to do," Edwards said. "It's not an imminent downfall, but it definitely doesn't help them to expend more energy looking for those places that they historically could have gone."
Read Next: