When the Clearwater Marine Aquarium's beloved bottlenose dolphin died, officials knew they wanted to return Winter to the coastal waters she left 16 years ago, after being rescued from a crab trap that tore up her tail.
The sea mammal, made famous in the 2011 movie Dolphin Tale for the efforts Florida caretakers took to fit her with a prosthetic tail, succumbed to a gastrointestinal ailment on Nov. 11, 2021.
And less than two months later, the people who loved and cared for the crippled creature were able to say one last goodbye, packing her ashes inside an urn made of Himalayan salt and then slipping her into the Gulf of Mexico, roses and orchids strewn in her wake.
Sea turtles love to nibble on biodegradable Himalayan salt coffins, you see.
"Over time, it would just become part of the Gulf of Mexico, once again," Clearwater Marine Aquarium spokesperson Kelsy Long told Coffee or Die Magazine. "She's kind of coming full circle, you know?"
And it was the US Coast Guard that made it all possible. The Jan. 13 burial at sea fit into the agency's larger environmental mission. Sort of.
"We love to participate in those, we definitely love to, but it is not our main mission," said Public Affairs Specialist 3rd Class Erik Villa, a Coast Guard spokesperson. "That is why we do it upon request because we don't track those kinds of events."
The Coast Guard's Burial at Sea Program for human ashes, however, is provided free of charge to all citizens.
"For animals, that's why it's so rare. We're not used to it," Villa said.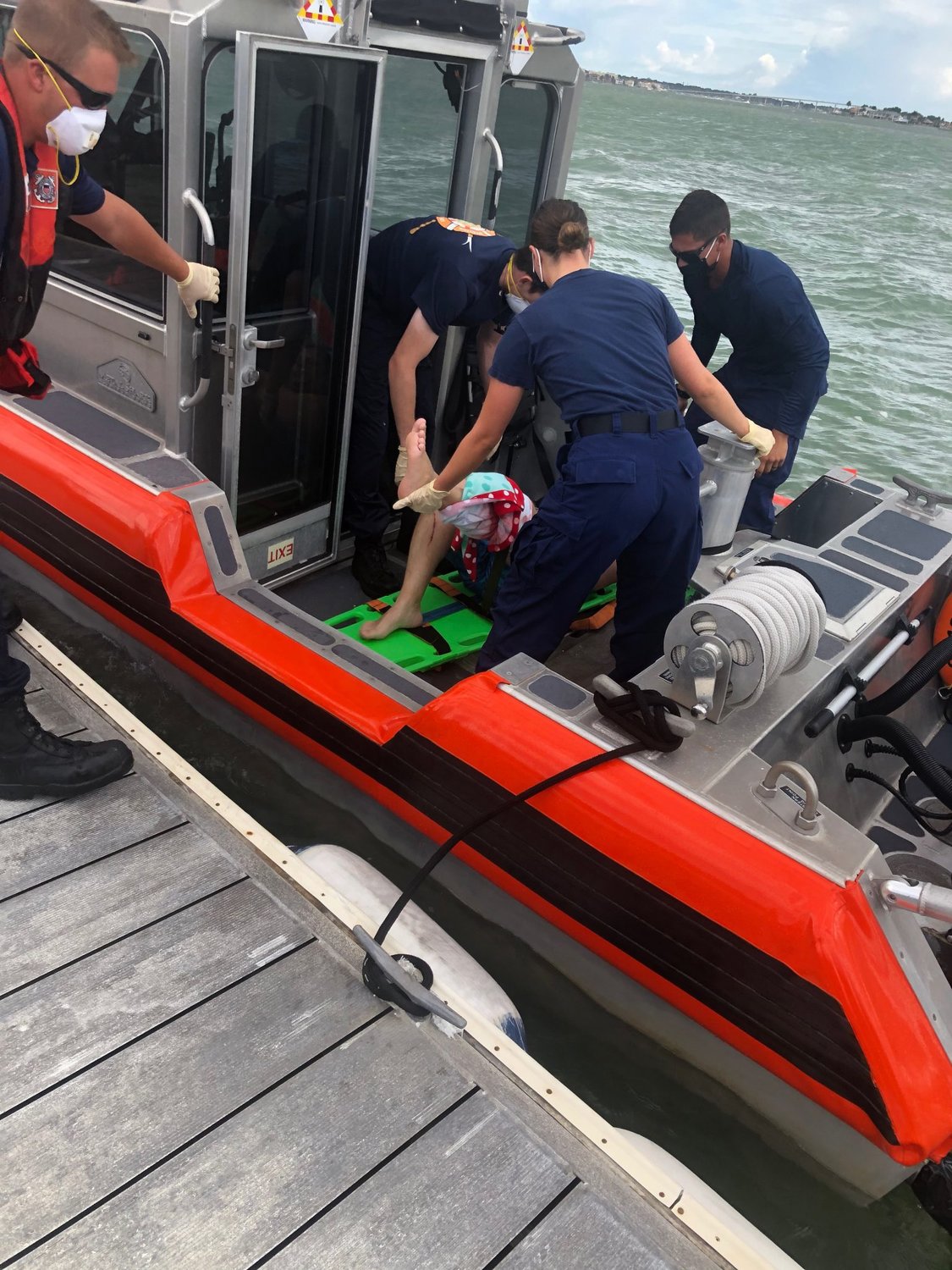 Coast Guard Station Sand Key provided both a 45-foot response boat-medium and a smaller support vessel to ferry Winter and the aquarium team out for the funeral. An HC-130J long-range search and rescue plane on a training mission from Air Station Clearwater joined them with a farewell flyover.
"They just pulled out all the stops," Long said. "Just the fact that they did that for us was so incredible. It was very special."
Although perhaps best known as the wing of the armed forces that protects US shores and runs daring rescue missions to save stranded mariners, the Department of Homeland Security's Coast Guard also plays vital roles safeguarding the nation's marine life and fighting water pollution.
"We are a lifesaving service. We focus more on marine safety, recreational boating, inspections, distress calls, everything related to boating safety here in the Tampa Bay area," Villa said.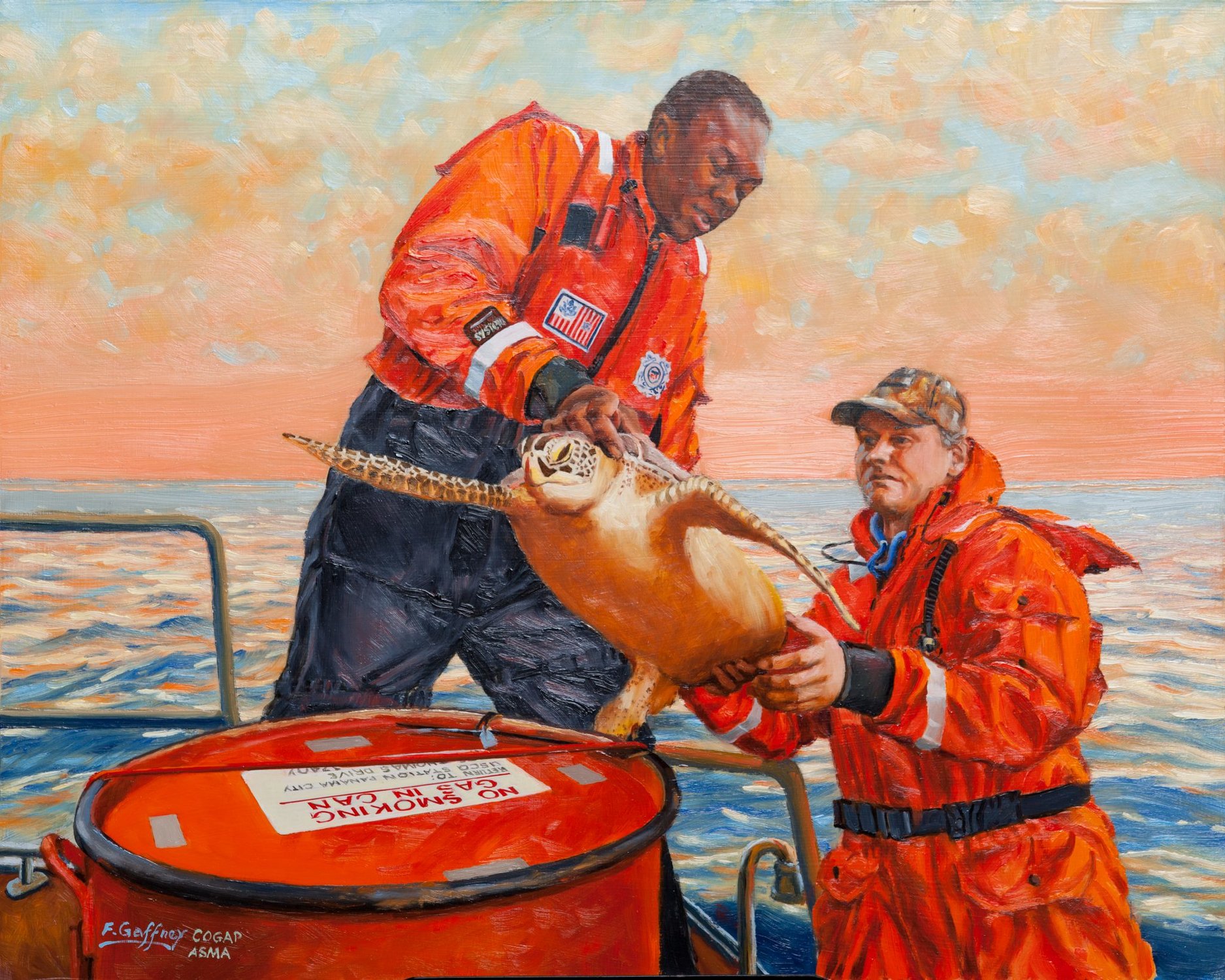 In the Sunshine State, Sand Key personnel routinely work alongside the Florida Fish and Wildlife Conservation Commission, deputies from the local sheriffs' offices, fire departments, the National Oceanic and Atmospheric Administration, and the Clearwater Marine Aquarium on ocean issues.
"They're our eyes and ears out there on the water," Long said. "They're out there all the time and they respond to animals in distress and bring them to the aquarium for rehab and release."
The Coast Guard also boasts a long tradition of returning rehabbed wildlife to the waves. In 2012, for example, the agency teamed with the US Air Force to return 29 late-bloomer green sea turtle hatchlings to Florida waters, saving them from "wash back."
"They're fantastic. They're wonderful," Long said. "When we decided an at-sea ceremony was what we wanted to do for her, we thought it would be amazing if we could work with our partners at the Coast Guard to help us honor her, and they obliged. They were happy to take part in it because of our history."
Read Next: In the Sunshine State, a Dark Day for Manatees