A large American flag whipped in the early morning sun, suspended from an Apple Valley, Minnesota, firetruck. It marked the starting point of the Ben Kopp Memorial Ride, which was held July 26 and July 27, 2019. The morning was warm and mildly humid with clear blue skies. The roar of nearly 200 motorcycles fired up for the day's ride.
A Hennepin EMS Ambulance stood by to provide first-response coverage for the ride, as well as a semi tractor that was retrofitted with images of soldiers from World War II to present day. Most notably, Ben Kopp's truck was in position; for the first time, his mother, Jill Stephenson, would drive it in the ride. Now in its ninth year, the Ben Kopp Memorial Ride is one of the largest annual gatherings of U.S. Army Rangers, and this year marked a decade since Kopp's death.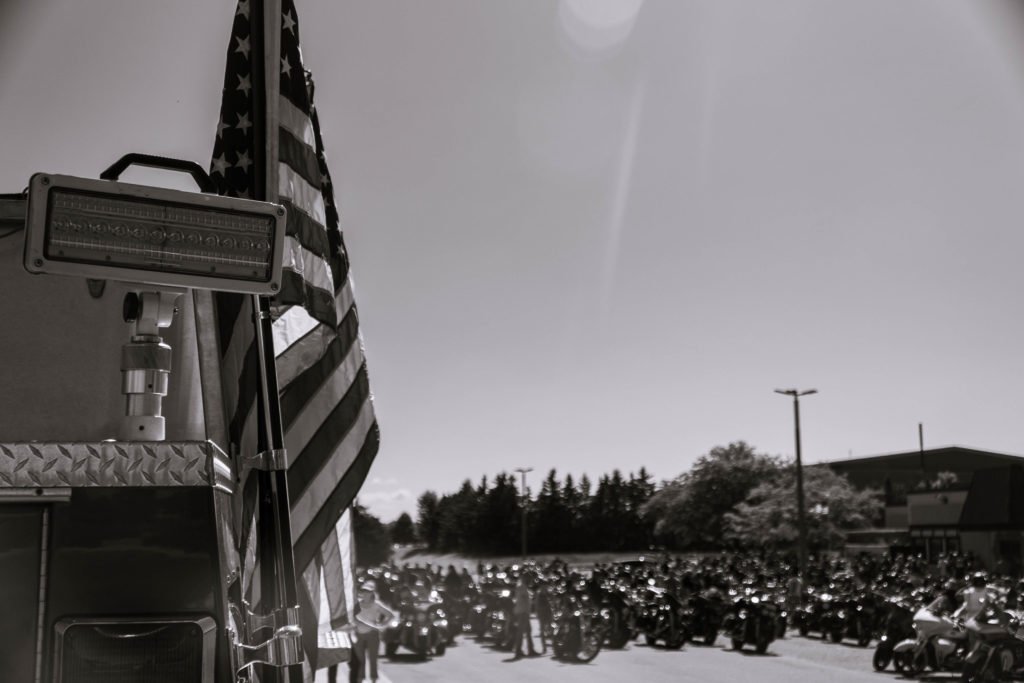 The Ben Kopp Memorial Ride is organized by HOOAH, Inc., which was founded by Army Rangers Rocky Otte, Bob Sebastian, and Brett Beaudette. The mission of the nonprofit is to support deployed active-duty soldiers and their families at home. They also help veterans, including connecting them with resources and financial aid. Since 2014, they have sent over 300 veterans to post-traumatic stress (PTS) retreats at Veterans Alternative Center, a facility in Florida.
The first evening of the annual memorial ride is a silent auction and dinner that raises funds for the Minnesota chapter of HOOAH. Stephenson was part of the all-volunteer committee that organized the auction. At the end of the evening, she was presented with an American flag from the 3rd Battalion, 75th Ranger Regiment — it had been carried on all the direct action raids during their recent deployment. The flag was also flown on several missions performed by an Apache attack helicopter in direct support of the war in Afghanistan.
Stephenson was shocked when the flag was presented to her by a Ranger who served with Kopp, as well as other 3/75 veterans. Also making a surprise appearance was Judy Mielke, the woman who received Kopp's heart after he died. Mielke showed up to speak alongside Stephenson about their shared message on the benefits of organ donation. As an organ donor, Kopp directly contributed to saving four lives and enhancing the lives of 60 others.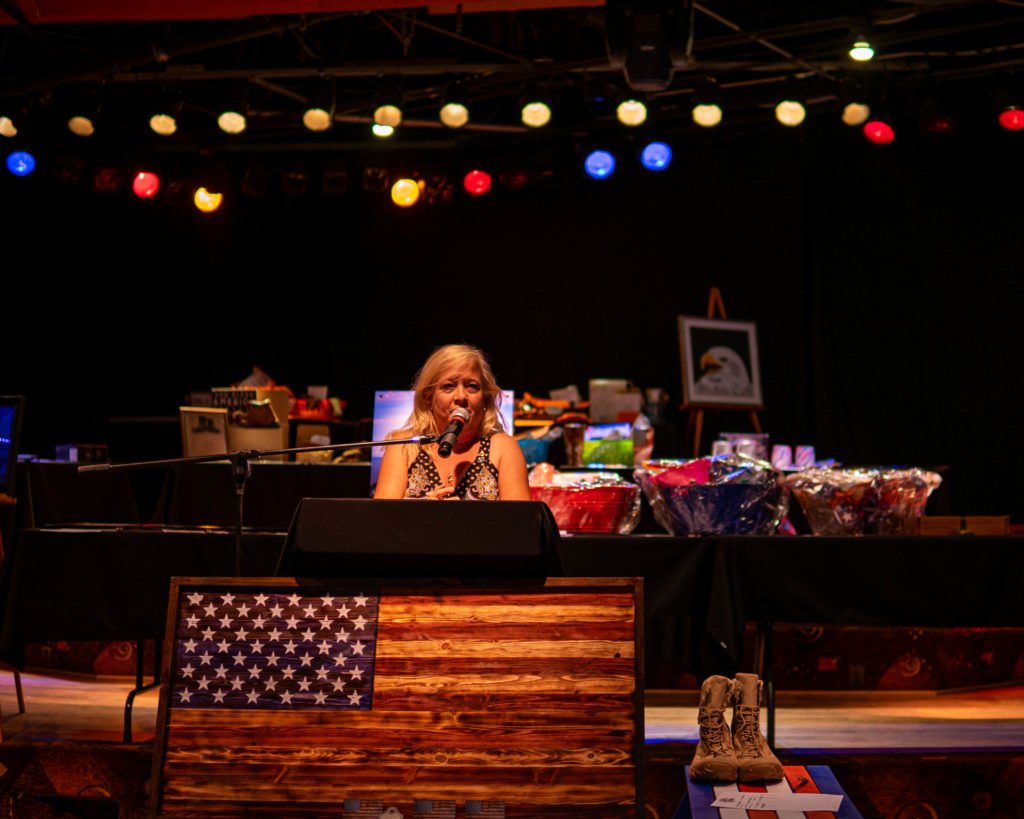 Corporal Ben Kopp, from Rosemont, Minnesota, was a 3/75 Army Ranger who died after sustaining wounds in combat in Afghanistan. Kopp was serving with 3/75's Charlie Company as a weapons team leader when he was shot during Operation Yeti. Kopp was treated and flown to Walter Reed Army Medical Center in Washington, D.C., where he ultimately died from his injuries.
Kopp was described by one of his fellow Rangers as a professional soldier, even at his young age of 21. Kopp is remembered for making on-the-spot corrections as soon as something was detected to be out of standard with the 75th Ranger Regiment. He carried out and exceeded the 75th's standards ten-fold.
Though the annual memorial ride is dedicated to Ben Kopp, it also recognizes all of our nation's soldiers who paid the ultimate sacrifice. "It's not about Ben alone," Stephenson said after the silent auction. "It's not about me alone. It's about all of you in the room, it's about our veterans and lending our support to people in need — and continuing to do that."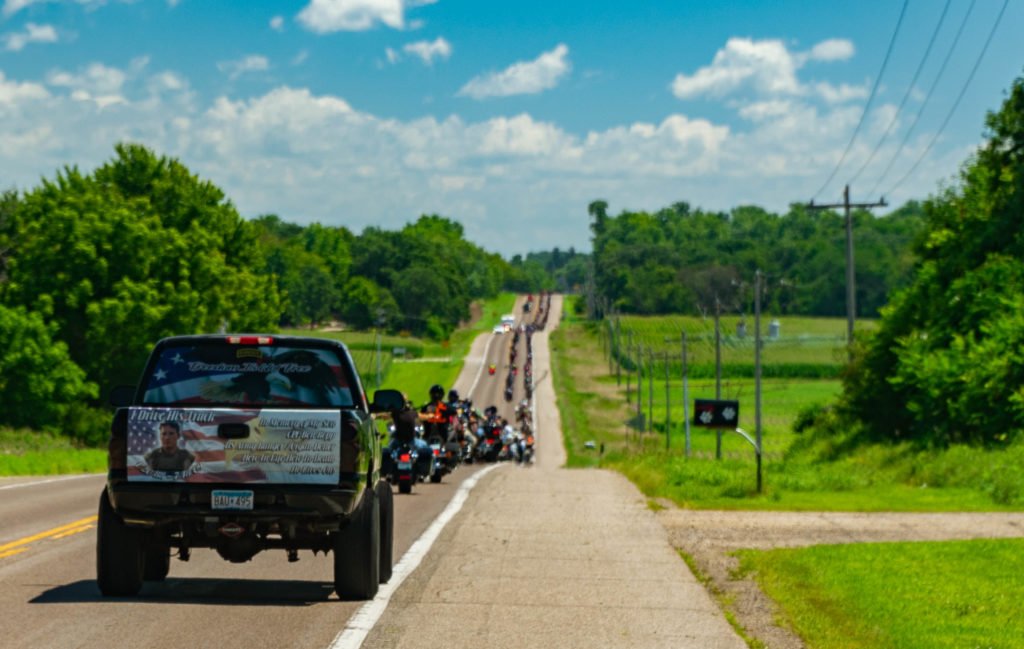 Each year, Stephenson, known as "Mama Jill" in the Ranger community, selects one rider to carry Kopp's combat boots during the ride. That person rides in the front of the group, displaying the boots proudly. This year, it was Tyler Nelson. Nelson grew up with Kopp, and this was the first year he was able to attend the ride. Kopp and Nelson were described as "partners in crime" in their younger years. Their mischief included everything from BB gun fights to "borrowing" Stephenson's vehicle several times. Nelson was the first non-veteran to carry Kopp's boots during memorial ride.
The Ben Kopp Memorial Ride covered 140 miles throughout the surrounding area of Apple Valley. Many local police, fire, and EMS departments volunteered to provide safe passage through the busy intersections, and road guards from the Minnesota Charity Riders volunteered to provide traffic control.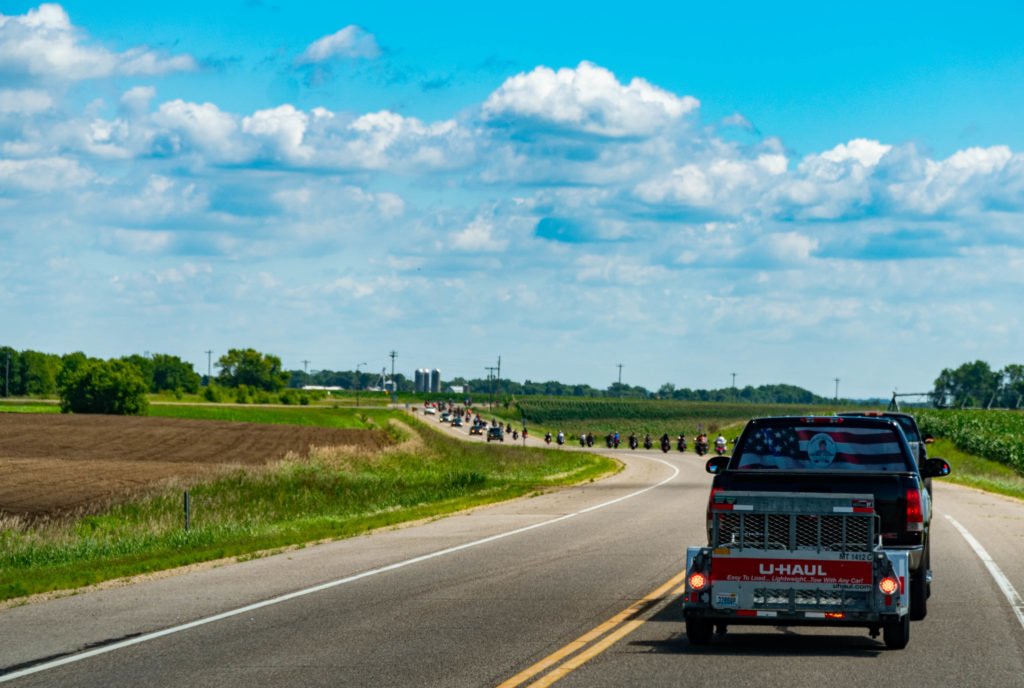 There were stops built in for lunch and breaks, and riders shared stories from their lives, military and civilian. One of the more notable stops was at Ben Kopp's bridge; this stop is built in to the ride every year to pay homage to Kopp. Participants said cheers to the fallen, as well as to the future that was secured through the sacrifices of our country's soldiers.
"This ride is a yearly reminder that I'm not just living this life for me," said a Ranger who served in Kopp's company and was with him during his last fight. "So many others that gave their life, and I need to live my life. It's a yearly reminder to never give up."