In 1953, British intelligence officer and author Ian Fleming created one of the most recognizable characters of all time: James Bond. The fictional secret agent has been fighting for queen and country since first appearing in Fleming's novel Casino Royale. In 1962, Bond jumped to the big screen in Dr. No, and the action franchise has been cranking out blockbusters ever since. Britain's most dangerous agent has been portrayed by six actors (not including David Niven, who played 007 in the 1967 Casino Royale — the only Bond film not produced by Eon Productions). Here are all six 007s, ranked from worst to best.
6. George Lazenby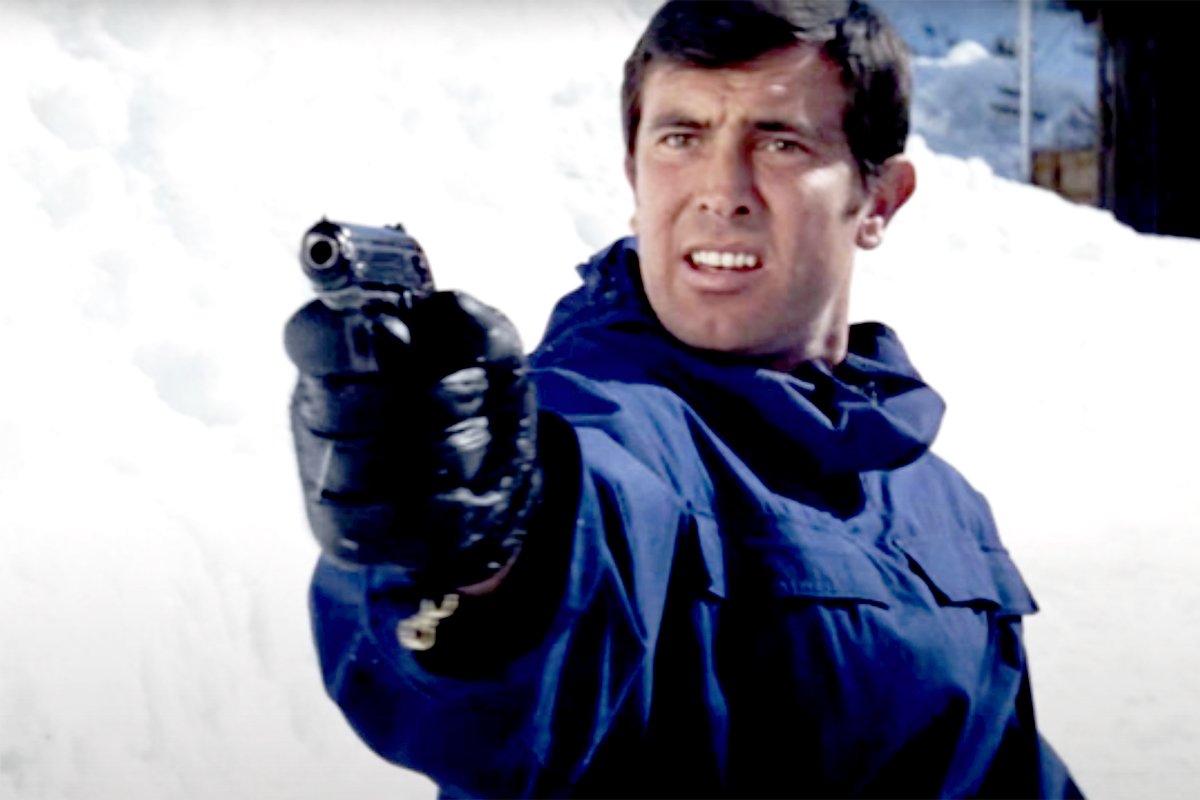 The only Aussie to portray 007, George Lazenby starred in just one Bond movie: On Her Majesty's Secret Service. And while the film isn't horrible, it never really feels like a true Bond movie. Lazenby was the first actor to pick up the torch following the famous Scot Sir Sean Connery. But with such big secret agent shoes to fill, the first to follow Connery might have been doomed no matter who picked up the Walther PPK.
Whatever the case, Lazenby fails to pull off the smooth charisma that stands as one of 007's hallmark traits. His delivery of the iconic line, "Bond. James Bond," sounds more like a punchline than a character introduction.
If at the last minute the film's producers had decided to rename the title character anything other than James Bond, the movie might have stood on its own, but as the sixth installment in the franchise, it is among the worst for feeling so out of place.
5. Roger Moore
Roger Moore's 007 was a product of the 1970s. Complete with a miniplane launched from a fake horse's ass, crocodile submersibles, and trips to the moon, Moore's take on Bond is too outlandish to move him further up the list. Though still wildly popular among many Bond fans, Moore trades his shaken martini for a heavy helping of cheese that doesn't feel true to character. With Moore, Bond's reliance on gadgets escalated from cool to outlandish (pointing at you, inflatable shark bullets). He took a semi-believable secret agent and turned him into a strange British superhero who toed the line of becoming a maskless Adam West-style Batman.
4. Timothy Dalton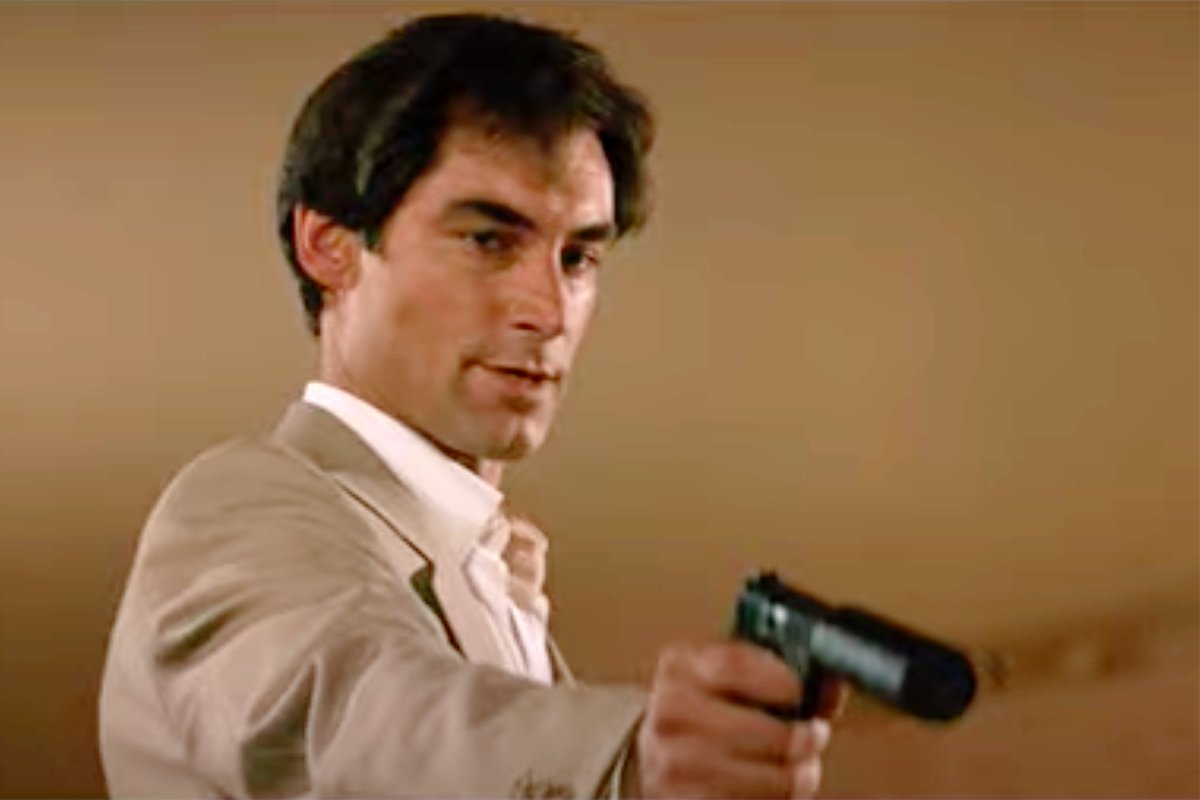 Timothy Dalton followed up Moore's campy version of 007 with a grittier, more believable take on Britain's best secret agent. He ditched the gadgets and helped build a character more in line with Ian Fleming's vision of James Bond. Dalton starred in only two Bond films — The Living Daylights and License To Kill — but both were worthwhile additions to the series.
His action sequences carried Bond into the modern era while simultaneously distancing the character from the science-fiction version of the 1970s. Dalton stands as the perfect connection between Connery's quintessential Bond and a more modern Bond.
3. Pierce Brosnan
It's hard to get past Brosnan's Die Another Day, but since the character was quickly handed off to another actor following that abomination, we can focus on Brosnan's largely positive stint as the legendary secret agent.
Brosnan's first turn as Bond came in 1995's GoldenEye, which stands as one of the best Bond films in the entire series. With equal parts toughness and suavity, Brosnan's Bond includes all the best aspects of the secret agent. His films also introduced some of the franchise's best characters, including Dame Judi Dench as "M" and Sean Bean's agent 006.
While the four Brosnan movies got worse with each installment, they weren't actually bad until the last one. Brosnan's 007 was a solid mix of smooth dialogue and exciting action.
2. Sean Connery
Sean Connery was the first actor to portray the fictional British agent, and he set the gold standard for James Bond. His smooth one-liners have been imitated by every subsequent 007 actor, but they've never been replicated. Starring in the role seven times, Connery is tied with Moore for having the most Bond films under his belt, but unlike Moore, Connery's portrayal is consistently good.
Every hallmark of a quality Bond film was created during Connery's reign as 007. From "Bond girls" to classic cars, Connery's portrayal set the bar high, and only one other Bond actor has ever reached such heights.
1. Daniel Craig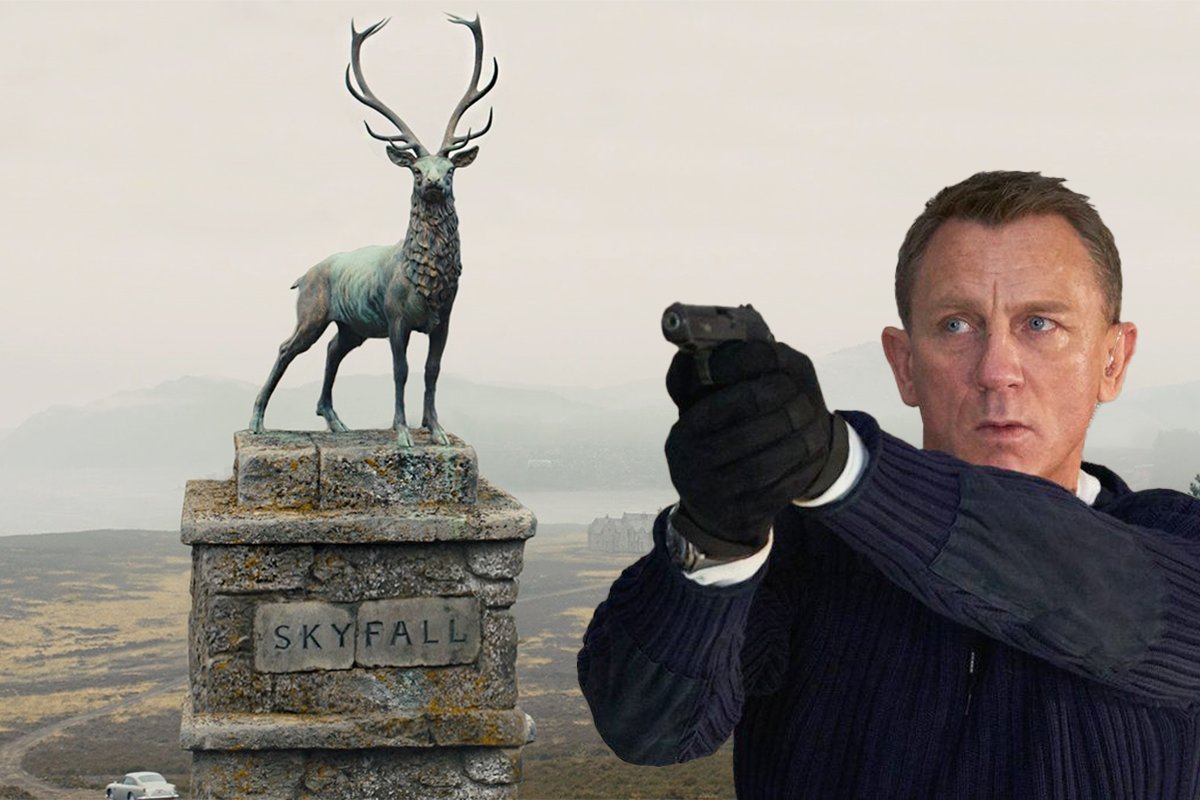 Daniel Craig breathed new life into the dying franchise with 2006's Casino Royale. For a film series built on a foundation of questionable portrayals of female characters and fairly shallow plots, Craig managed to make Bond films relevant in the last two decades. His hard-boiled antihero version of Bond is as close to Fleming's intention as any actor has come. Craig is also simply the coolest 007, even surpassing Connery.
Skyfall, from 2012, sits at the top of all 26 films for its perfect blend of nods to earlier movies and a plot that feels entirely original. Craig is reprising the role of Bond in No Time To Die, which opens in theaters Friday, Oct. 8. The latest installment in the nearly 60-year series is confirmed to be Craig's last stint as 007, and as sad as it is to see such a talented actor leave the role, it's a relief Craig won't overstay his welcome and go the same way Brosnan did.
Read Next: Is 'The Rock' Sean Connery's Real Last Bond Film?