FORT BENNING, Ga. — Capt. Steven Burroughs' uniform dripped cold, muddy water as he huddled around a fire alongside about a dozen other competitors, all desperate for warmth before facing their next challenge. But he had traveled nearly 1,000 miles to Fort Benning, Georgia, with a single objective: claiming the title of Best Ranger.
"We definitely want to try to restore the honor of our unit and take it as far as we can go," Burroughs told Coffee or Die Magazine, referencing last year's competition when the First Army team was cut after Day One of the three-day competition.
When asked if they would repeat their unit's unfortunate history, Burroughs and his Team 48 partner, Capt. Aaron Donahey, didn't hesitate to proclaim: "No. Hell no."
The 38th annual David E. Grange Jr. Best Ranger Competition kicked off at 5:30 a.m. Friday, April 8, at Fort Benning, as two-man teams worked side by side to navigate obstacle courses, maneuver through Camp Rogers, and emerge victorious.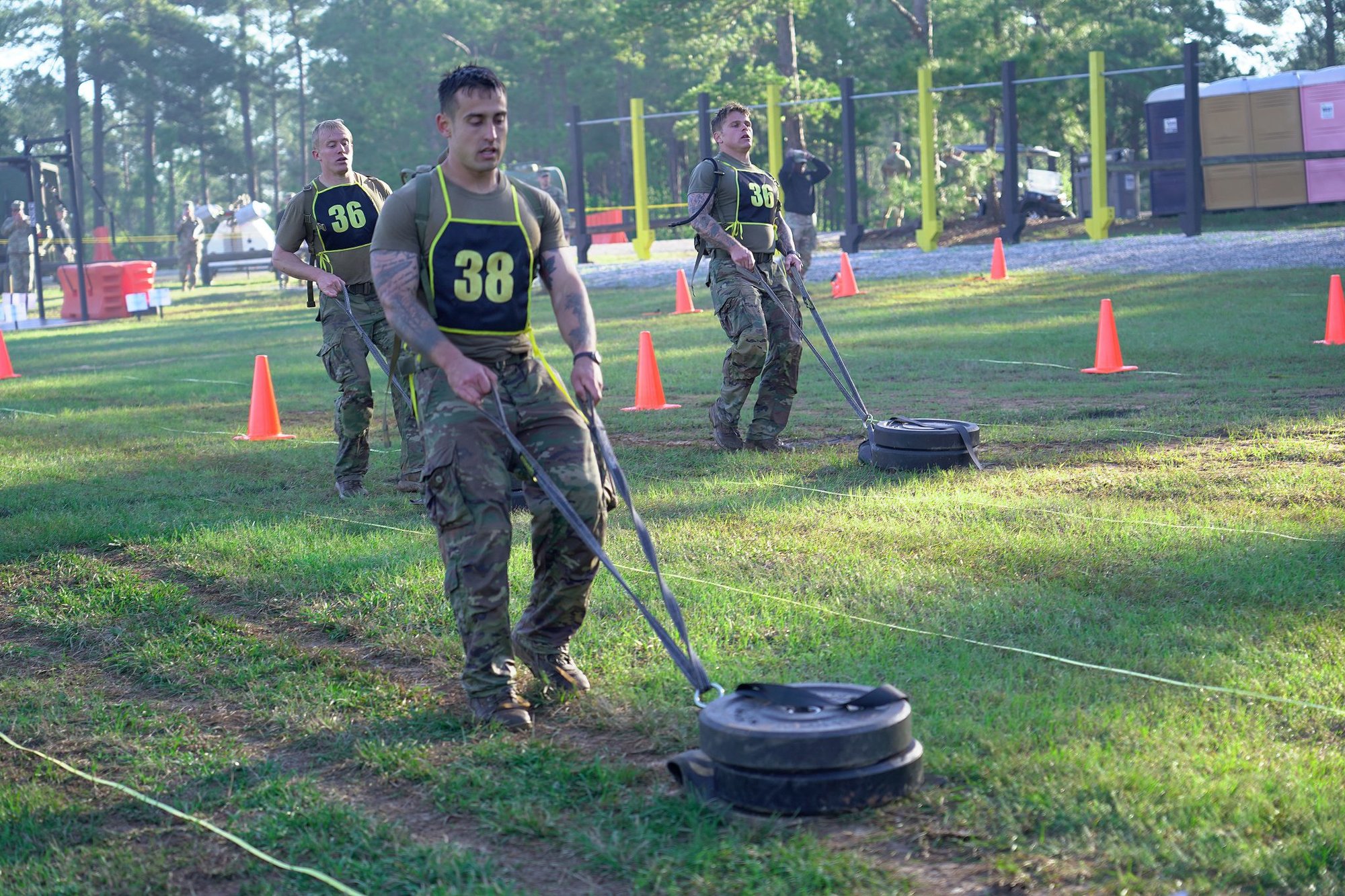 The competition began with a message from its namesake, retired Lt. Gen. David E. Grange Jr., who fought in World War II, Korea, and Vietnam throughout his storied Ranger career.
"The competition is named after yours truly," Grange said in the recorded message. "But as this is just a very small piece of the honors that have been bestowed on me since I was introduced to this hallowed ground."
"The Ranger buddy team is probably the most powerful Army organization," Grange said. "And this competition will begin with the Ranger buddy team, American Spartans, lined up and ready to go with great, great sounds of music."
As the last note of "The Star-Spangled Banner" faded, the competitors ran onto the field at Malvesti obstacle course. Wives, friends, fellow soldiers, and even seemingly lost-without-their-handlers service dogs watched the men as they took off from the starting line.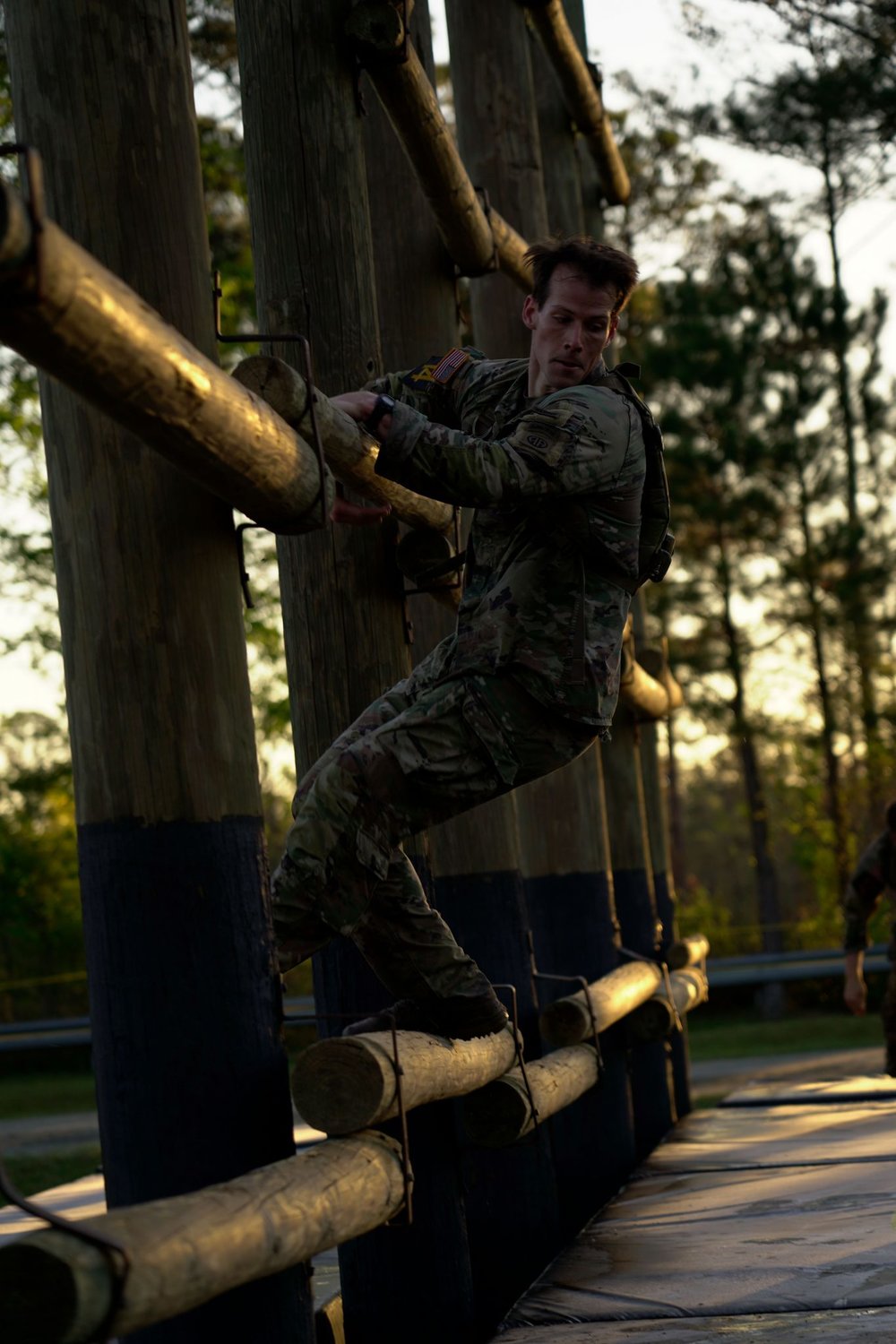 Their first task was a functional workout of the day. Then they dashed from Malvesti to Victory Pond for the run, swim, run event. Burroughs and 101 other competitors pushed through 47-degree temperatures as they jumped into Victory Pond before the sun had even risen.
Burroughs isn't daunted by the 60 grueling hours of Ranger events, telling Coffee or Die he has overcome numerous struggles in his life. His mother immigrated to the United States from Taiwan when she was 30 and instilled a relentless work ethic in her son. Burroughs never knew his father.
"I had a weird upbringing," he said. "That gave me a mindset to never quit and always push myself."
The Rangers returned to Malvesti to complete a course in which they climbed obstacles, trudged through water and under barbed wire, swung from monkey bars, weaved through wooden bars, and met at the finish sign, where they were handed Lysol wipes.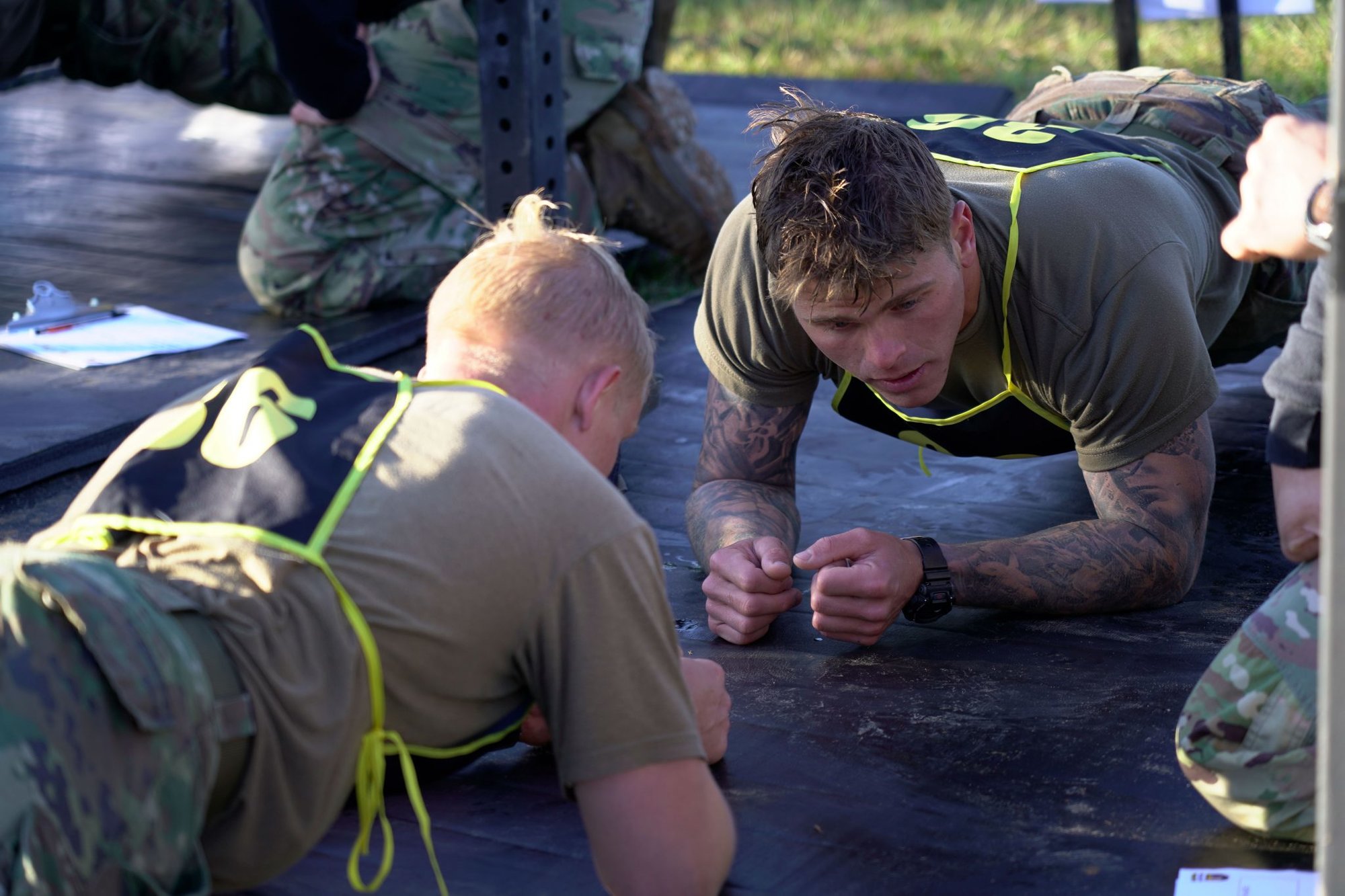 Why the wipes?
"To disinfect. Malvesti is kind of gross," a soldier set up on the route to help with the competition said.
With clean hands and soaking wet uniforms, they continued to Todd Field, where for the first time in competition history, the competitors performed the events of the new Army Combat Fitness Test. After a fleeting moment to catch their breath and stand by a campfire for warmth, it was on to the urban assault course.
Then came marksmanship at the Malone Ranges, the infamous Darby Queen obstacle course, and a ruck march to end Day One.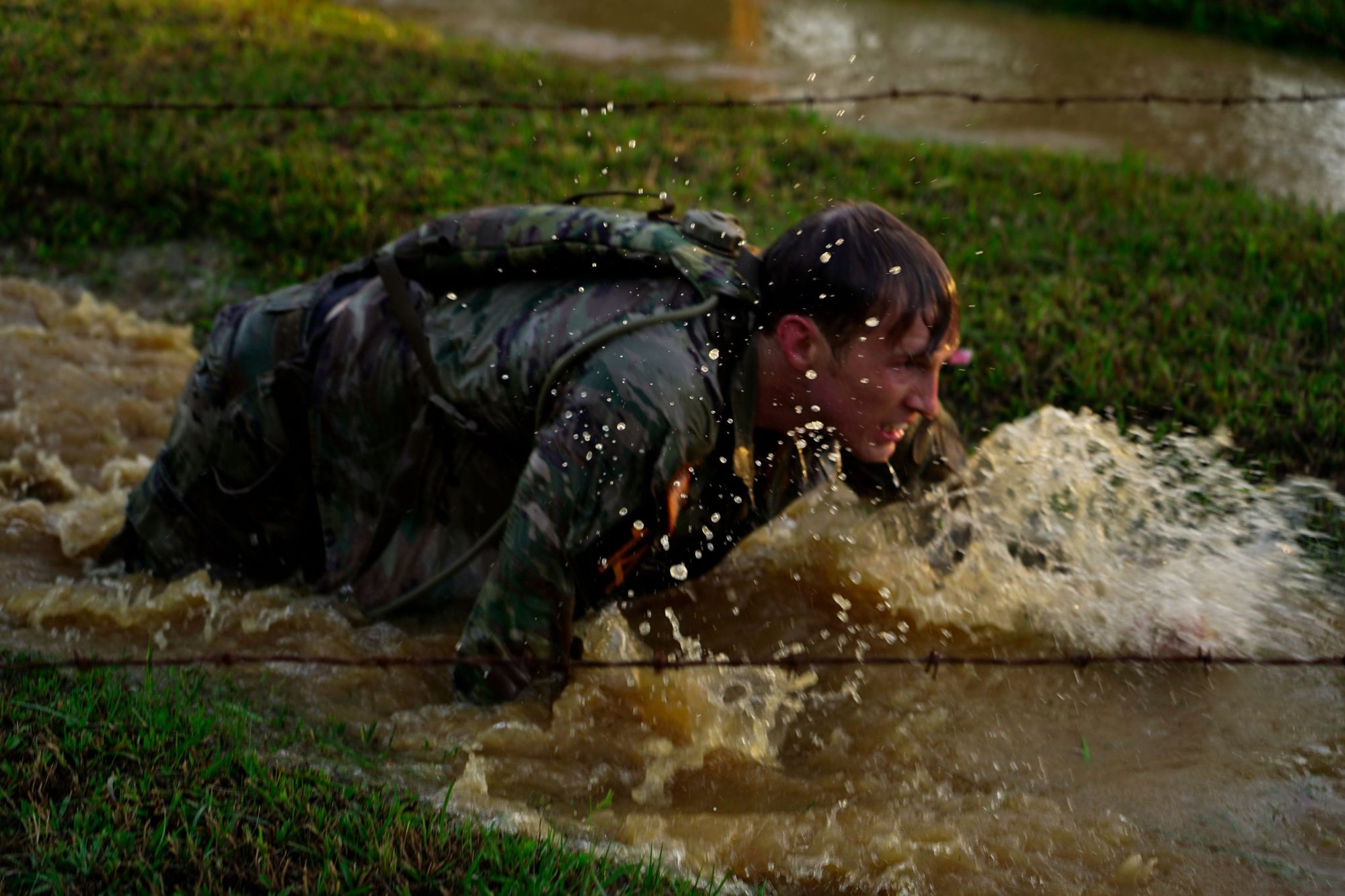 "At the end of the day, it's a three-day competition," said Col. Antwan Dunmyer, commander for the Airborne and Ranger Training Brigade. "It's a marathon, not a sprint. But it's a sprinting marathon."
A sprinting marathon is meant to test competitors' perseverance, strength, stamina, and grit. But Dunmyer said the winning competitors will have another card up their sleeves: the "ability to outthink everybody else."
As of Friday afternoon, teams from the 75th Ranger Regiment were dominating the field, securing the top five rankings. Team 37, Capt. Joshua Corson and Capt. Tymothy Boyle, led the pack. Only the top 28 teams will proceed to Day Two. See the full list of rankings as the competition continues on the Airborne and Ranger Training Brigade Facebook page.
Read Next: