FORT BENNING, Ga. — As the David E. Grange Jr. Best Ranger Competition headed into the final day of events Sunday, April 10, five teams from the 75th Ranger Regiment were all competing for first place. Among them were Capt. Reace Hudgeons and his partner, Capt. Jimmy Moore. But Hudgeons knew the team had a problem — not an obstacle in a final event or pressure from other teams, but rather a decision that he and Moore had made more than 48 hours earlier.
"I think we all ate most of our food Friday," Hudgeons said on Day Three. "And so today, we're kind of pulling scraps together to try and make it through a few more events."
The two captains were among a field of more than 100 soldiers who began the Best Ranger Competition early Friday morning; a field that, by Sunday's final event, had been whittled down to 16 two-man teams. Those who finished competed for 58 hours, resting for four or less; faced three obstacle courses; traveled 60 miles by foot; fired 13 weapons; treated and evacuated multiple "casualties"; and plunged three times — by zip line, by rope course, and by helicopter — into the 49-degree water of Fort Benning's Victory Pond.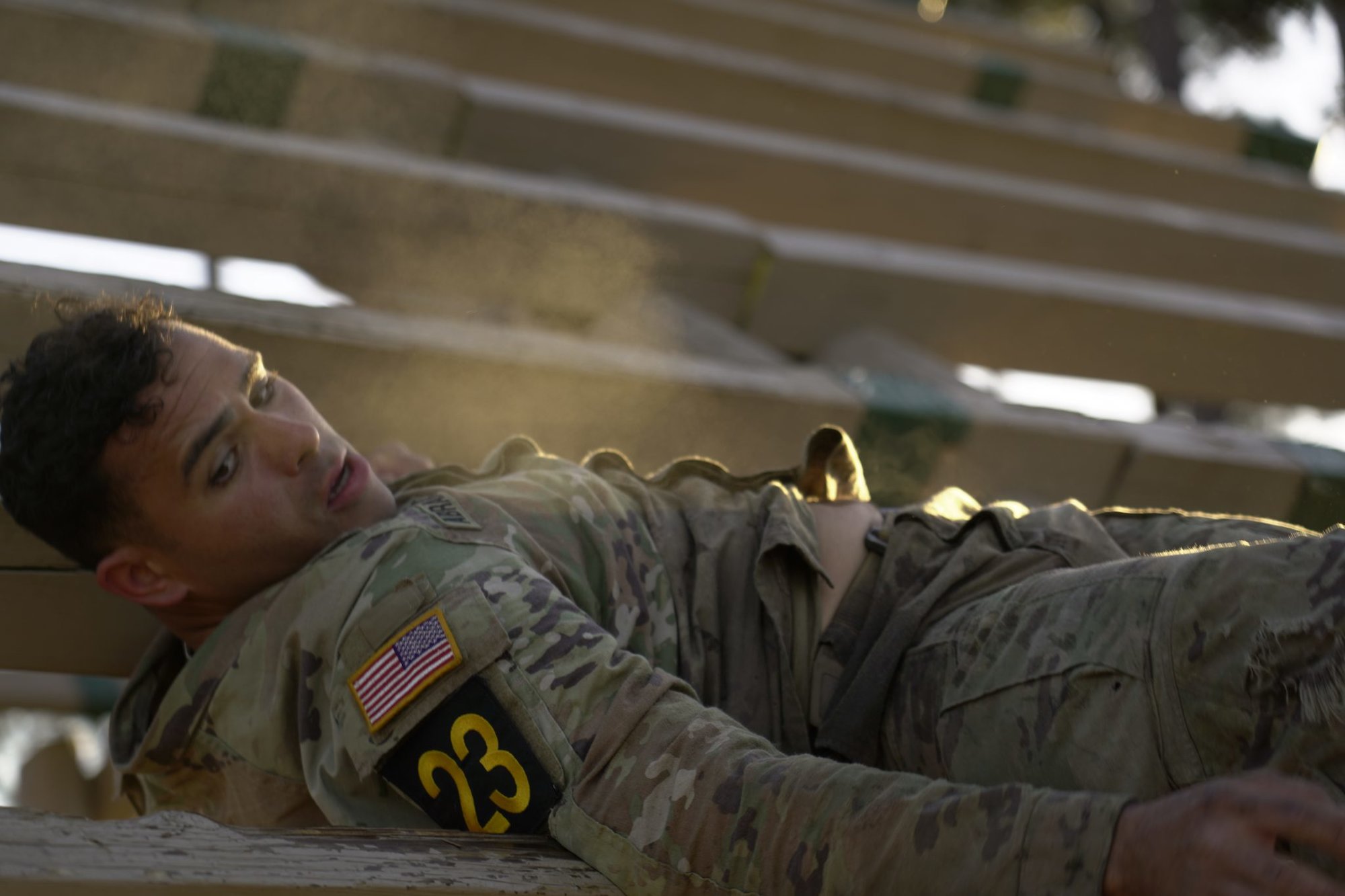 Capt. Joshua Corson and Capt. Tymothy Boyle from the 75th Ranger Regiment won the competition, just edging out Rangers Sgt. Nathan Buck and Sgt. Enrique Caballero.
Maj. Ryan Feeney, Airborne and Ranger Training Brigade executive officer, said the competition had been unusually close, with the winner determined in the final events.
"That almost never happens," Feeney said. "Usually, because of the amount of events there are, there's enough of a point gap that positions don't change very often in the last one to two events."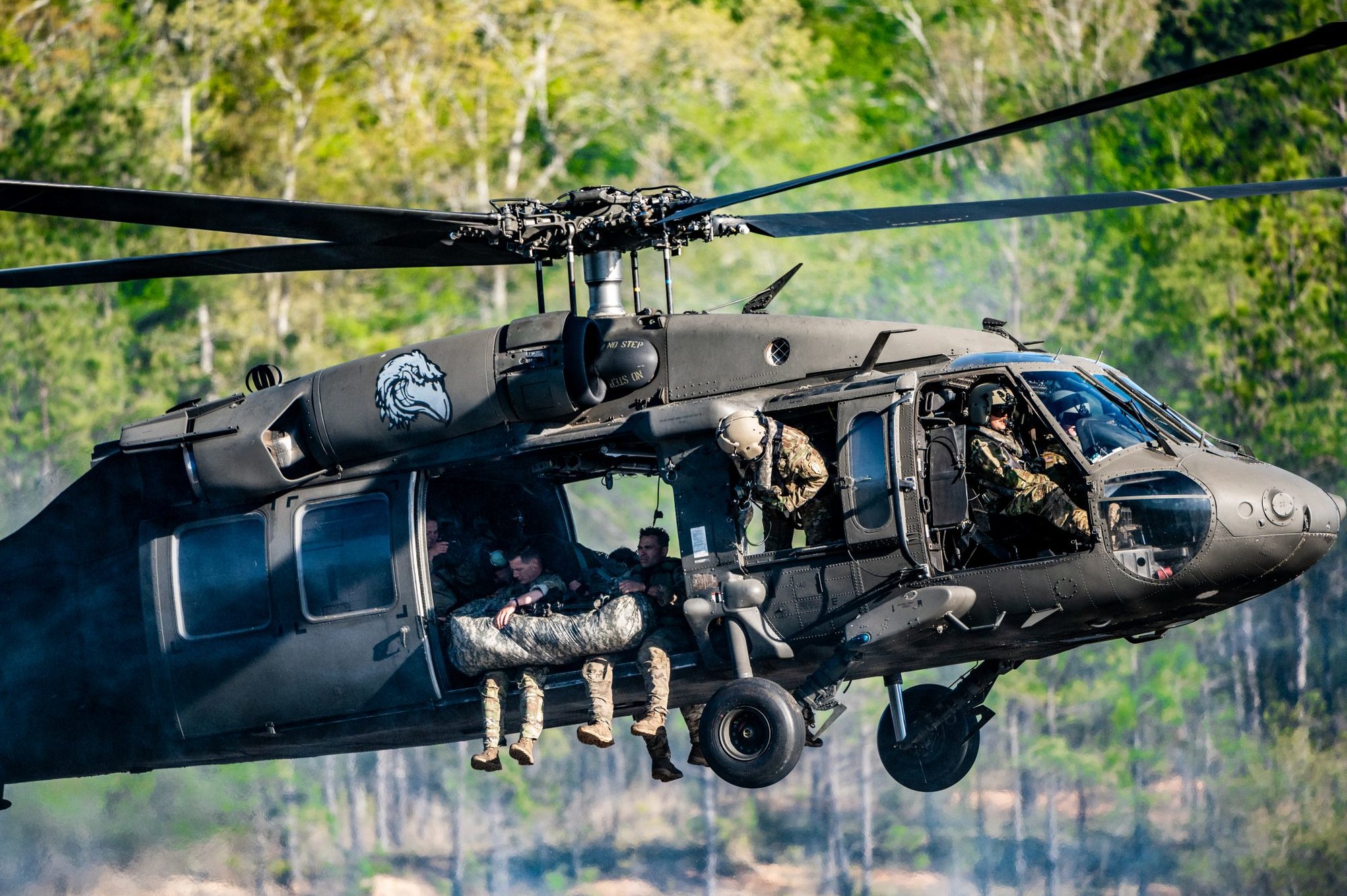 Feeney added, "It's neat to know that, up until the last event in the competition, it's still in flux to see who wins, right?"
Like Grange and Hudgeons, Corson and Boyle both said that food and water had been a major concern for much of the competition. Conditions varied between calorie-robbing near-freezing temperatures overnight to sweat-drawing bright sunshine during the day.
"I just can't emphasize that enough," Corson said. "Doing 19 miles [ruck march] might feel good on mile 6, but if you don't eat now, mile 12 will be a lot harder … Right before the event, we're packing our [ruck], 'Hey, what do you have? You got jellies? Do this,' and we're sharing stuff. We're running like, 'Hey, do you want half of this? And I'll eat half.' It's how many grams or calories you're trying to get in. It's just, it's thinking ahead of what's coming up next and making sure that you're prepped and ready."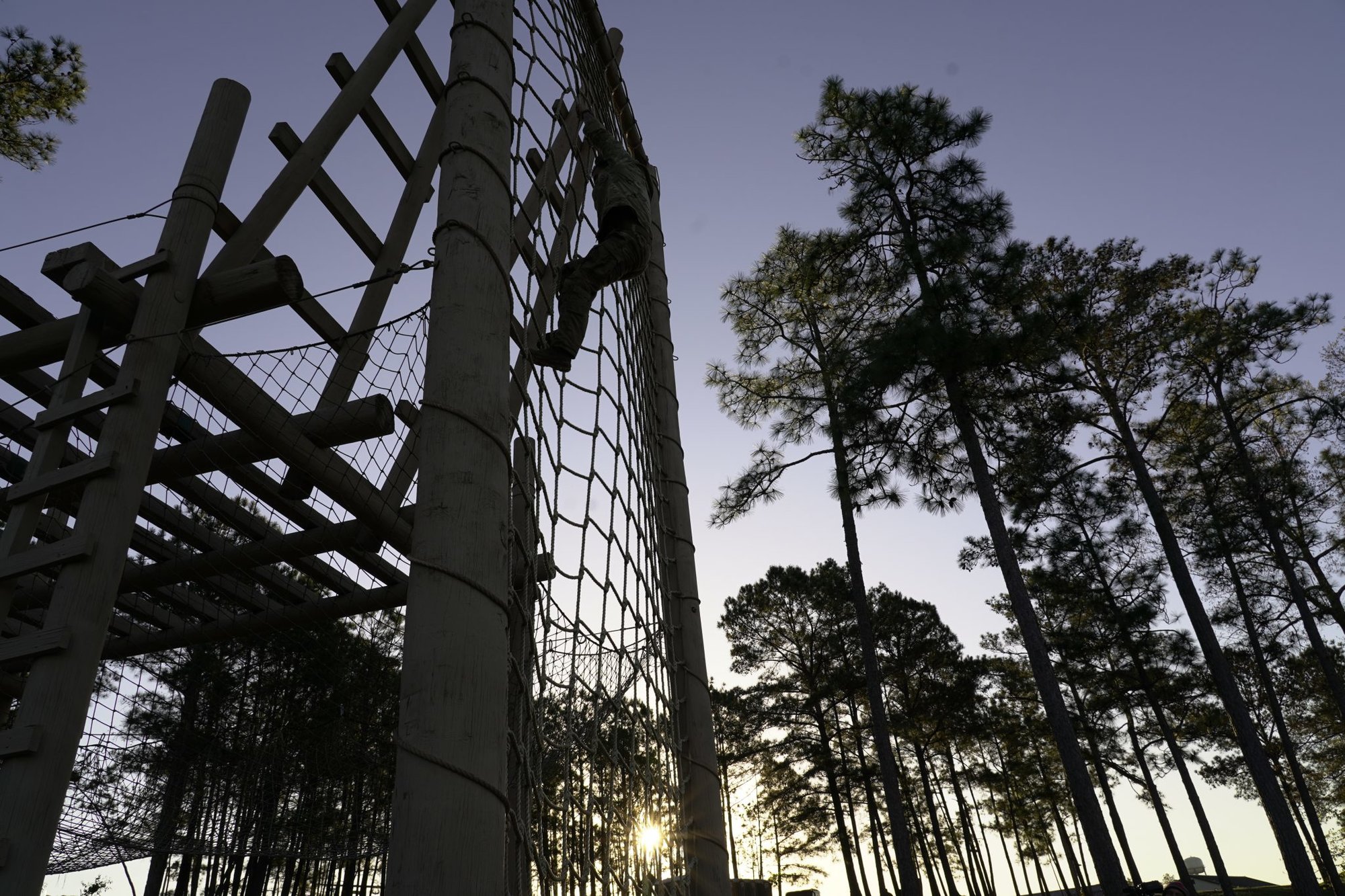 Corson also credited Boyle's experience of having competed in 2019.
"I had to just sit back a lot of times and listen to him, because I know that he's tried and proven that he can do the full 60 hours and do it well," Corson said.
Boyle, 34, played five sports growing up. He said his mother had been running around to three practices at night.
"I had a lot of energy as a kid, so they always just put me in sports and drove me pretty hard," Boyle said.
His father would tell him, when he'd get nervous, to listen to his coaches and try his best, and it would all work out.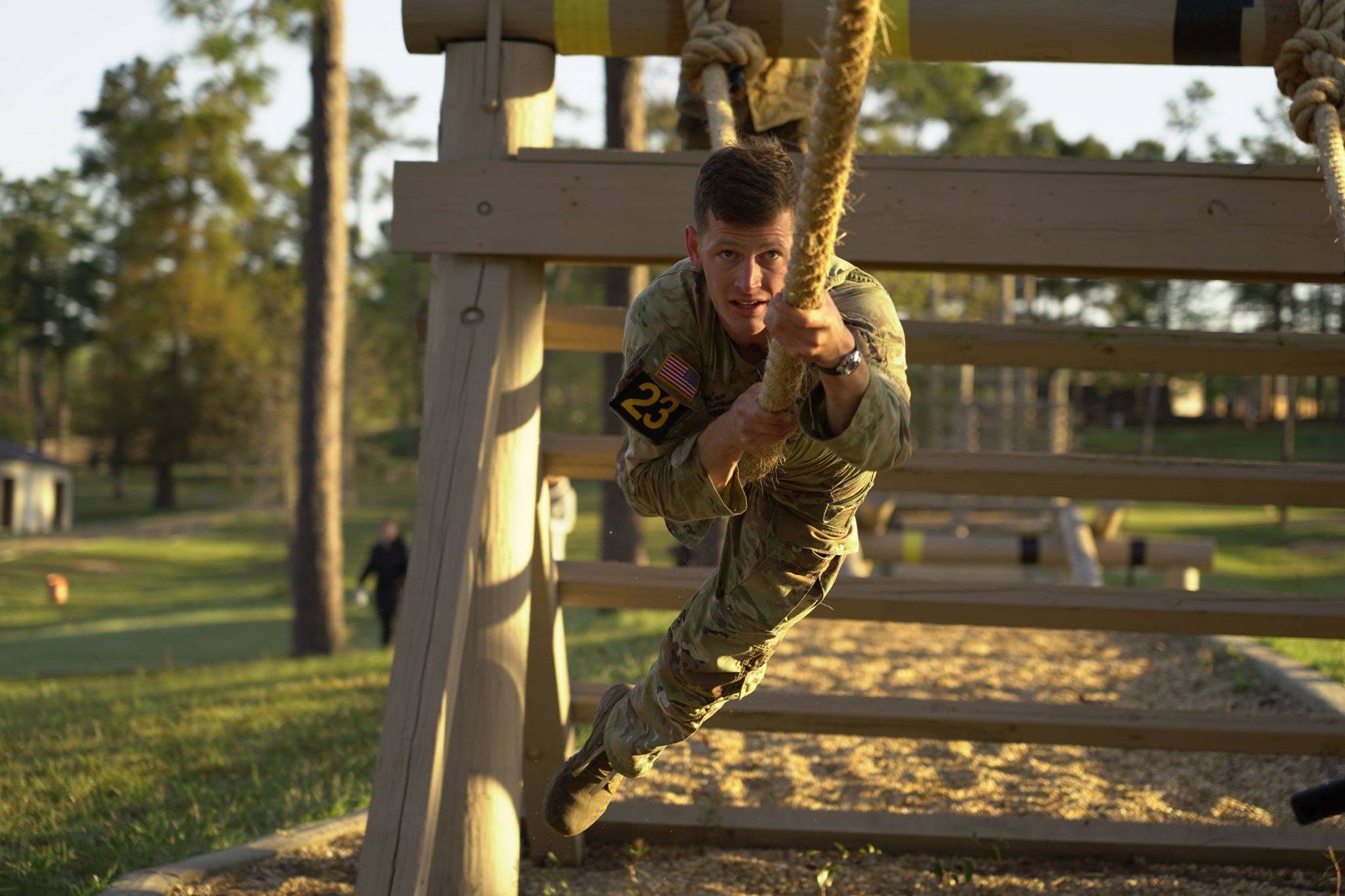 "So that's kind of the mentality I brought to all this," Boyle said.
Boyle said he'd played football at the University of North Dakota and then signed to the Pittsburgh Steelers in 2011. Although they were completely different physical events, those types of experiences are what helped him once he was part of the 2022 Best Ranger team, Boyle said.
He joined the Army in 2013 and went to Ranger School in 2014.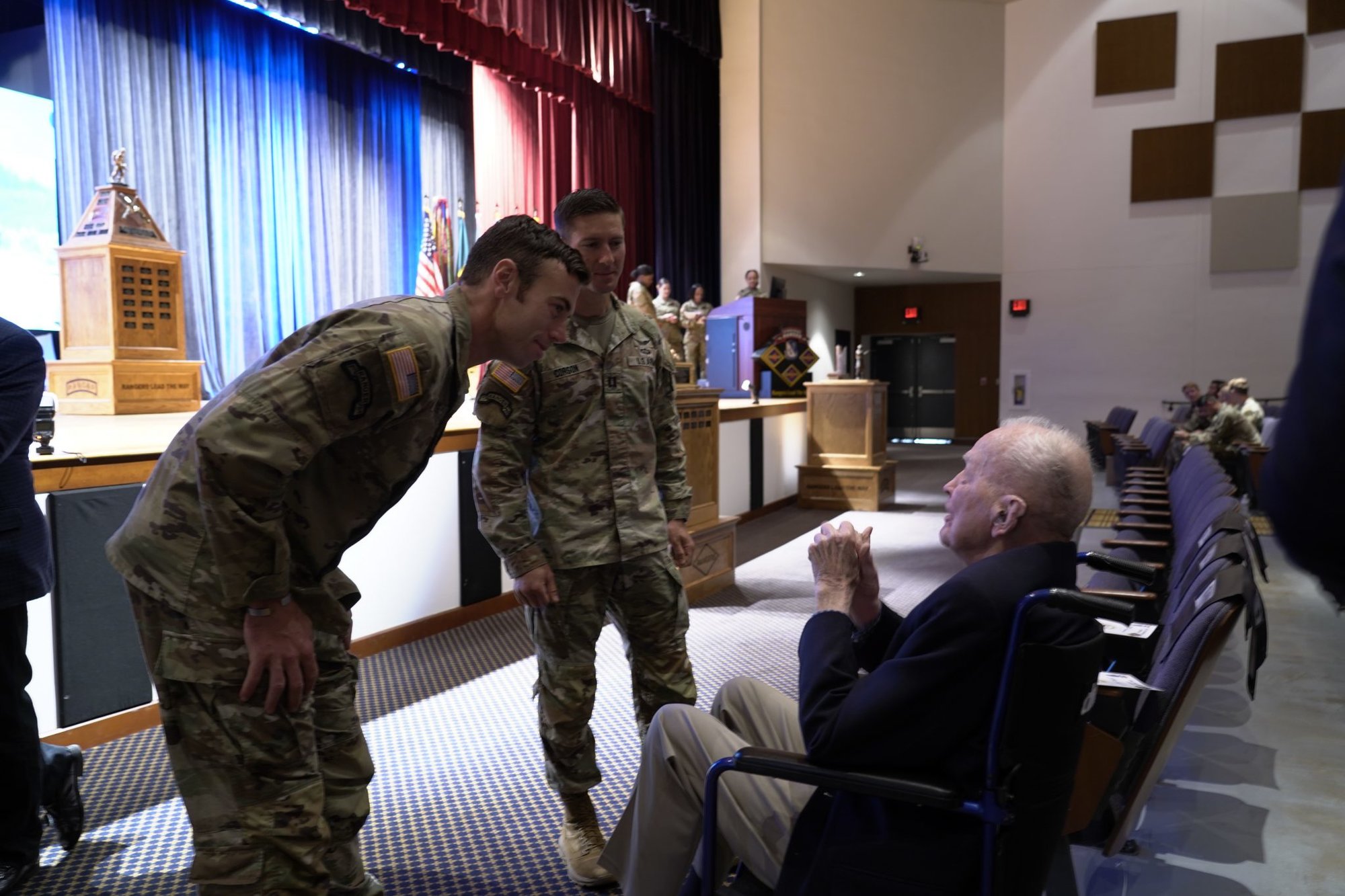 "As they say in Ranger School, no one individually gets their 'go,'" Corson said. "It takes a team. And that's what I feel like the Ranger Regiment, we did as a group, is we came together as a team, as a squad, and helped each other succeed."
While Caballero and Buck finished second, their team may have had the biggest cheering section. Caballero's wife, mother, and grandmother all followed the events over the course of the weekend.
"He's always smiling every time we see him," Caballero's wife, Ignasia, said at the Red Cloud Range. "We think he'd be so tired but, like, he's still got a smile on his face."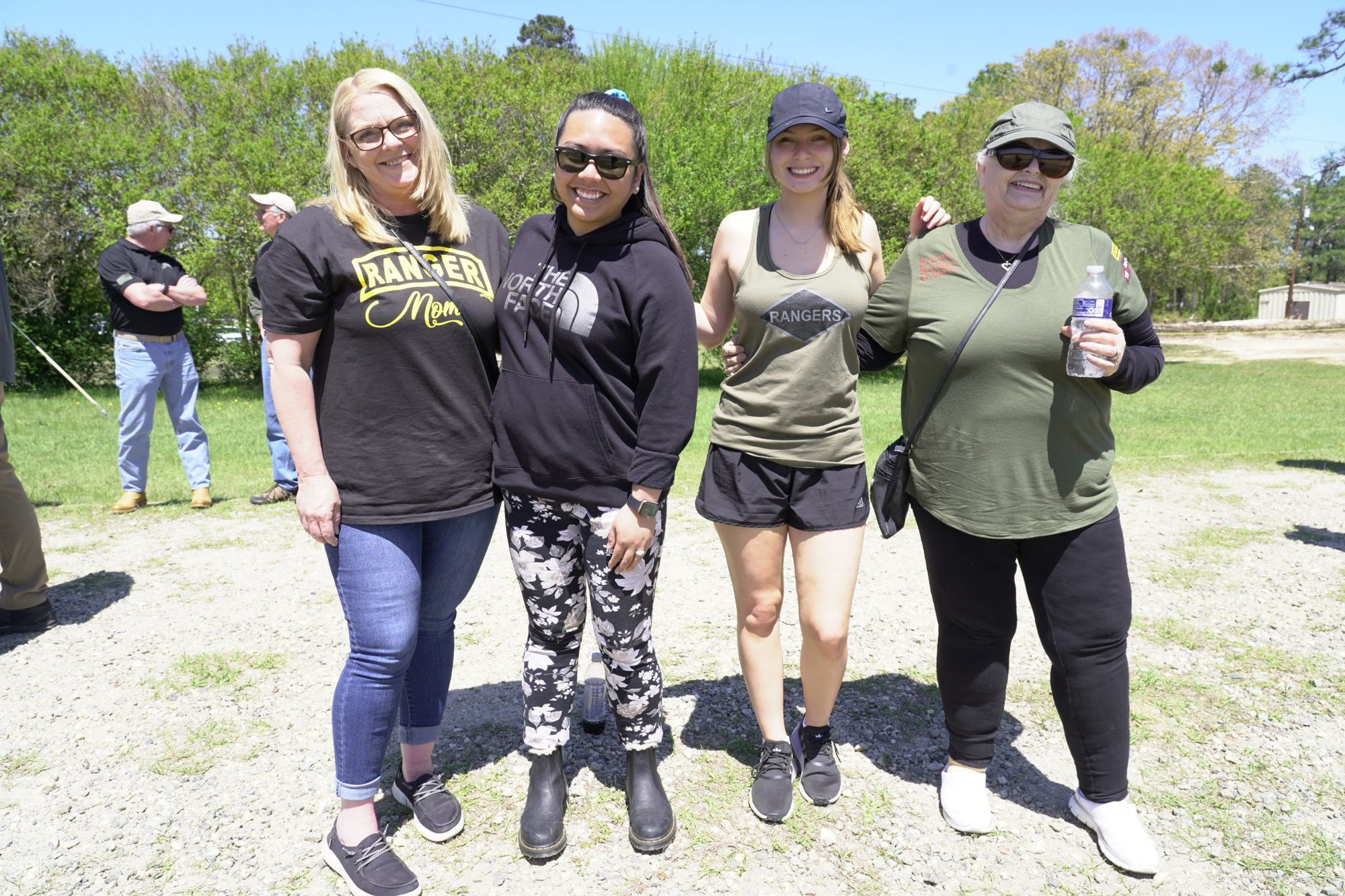 "It takes a team," Caballero's mother, Aubrey Caballero, said. "We told him that just being here, we were proud of him. Anything after that was an added bonus."
Caballero's father emigrated from Honduras as a teenager, landing in Nebraska, where Caballero was born. Running was always his thing, Aubrey said; so much so that his PE teacher still tells students to "Run like the Rickster."
Caballero's sister, Elaina Caballero, agreed, saying that, when she'd attended the same elementary school, the teacher had told her to run like her brother.
"He's a hero in my book," Elaina Caballero said. "He still is always trying to push himself. There's no relaxing."
Read Next: