The United States military has a culture all its own, and with it, its own memes. Military memes are plentiful, painful, and hilariously accurate. From PT belts to Marines eating crayons, to the Air Force staying at five-star hotels, to the Navy being … well you know, every branch is represented and has its own memes. Even the cool guys.
That's right — even the US Army's bearded bastards have their own memes, and there's even a pretty cool Instagram page dedicated just to producing them. Despite their tough, tactical, hipster, cool-guy exteriors, Special Forces dudes need love and memes too, and we're here to give them that. We combed the internet and dug up some of our favorite Special Forces memes to share with you.
De Espresso Librarian … or something like that.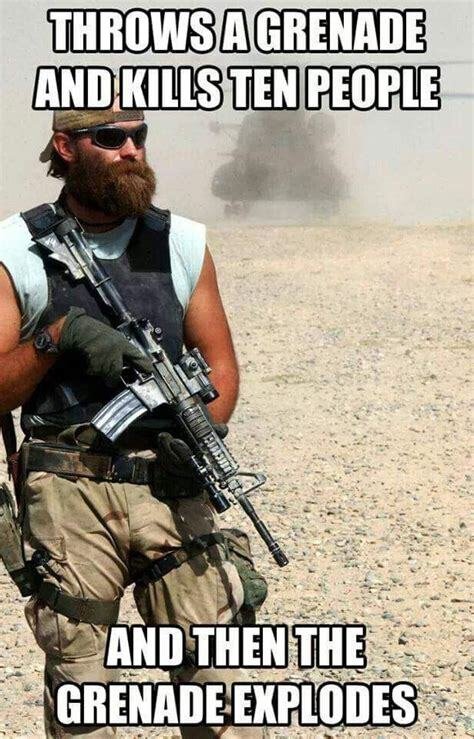 An iconic photo of an SF cool guy transformed into a meme with a caption that probably happened. Note the alarming lack of Velcro and pockets that are typically apparent on modern Special Forces operators. Early Global War on Terror snake eaters routinely went out on mission sporting a look eerily similar to your dad's when he mows the lawn. The look commands respect.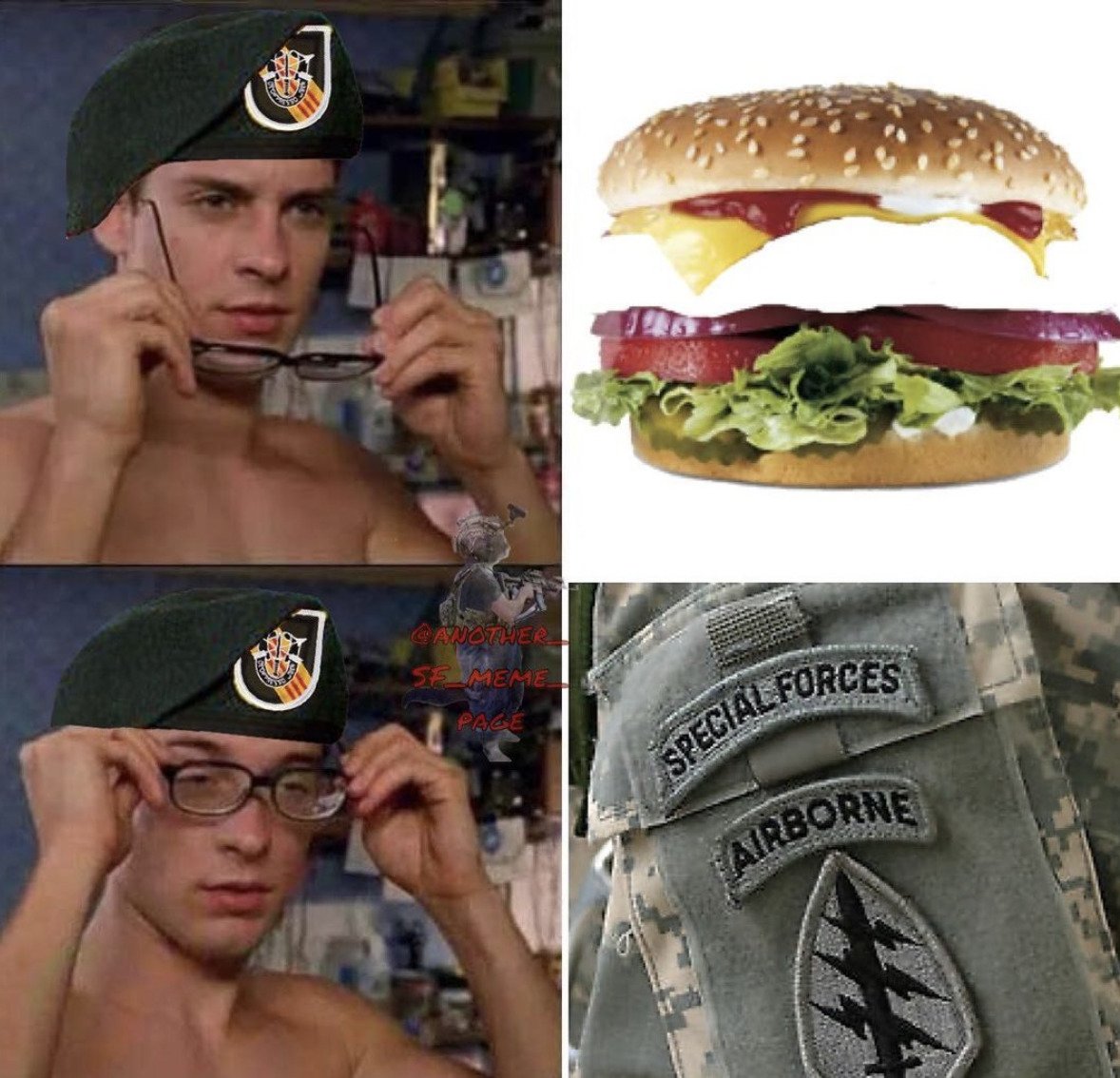 Shots fired. Let's be real, Rangers: If you all are anything on an Army burger, you're the pickles. SF dudes are the tomatoes, and grunts are the meat. Cav scouts are the mayo (obviously), and MPs are the sad piece of lettuce nobody wants.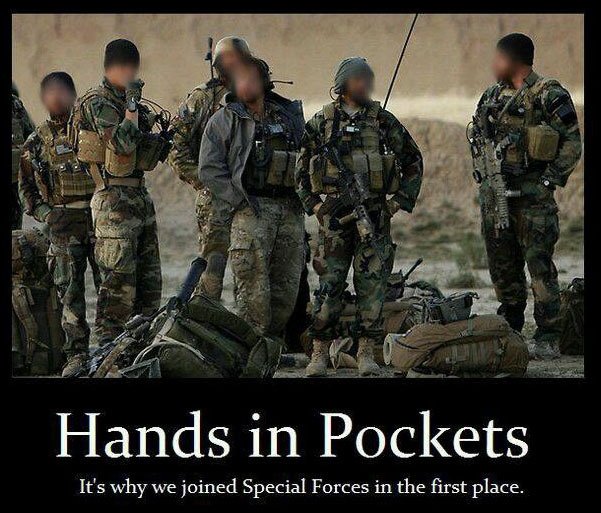 If you ever need to find a Green Beret in the field, just look for a dude with his hands in his pockets who isn't getting yelled at for it. Dead giveaway. The other tell is a non-English-speaking girlfriend who is definitely not a spy or assassin for a foreign nation.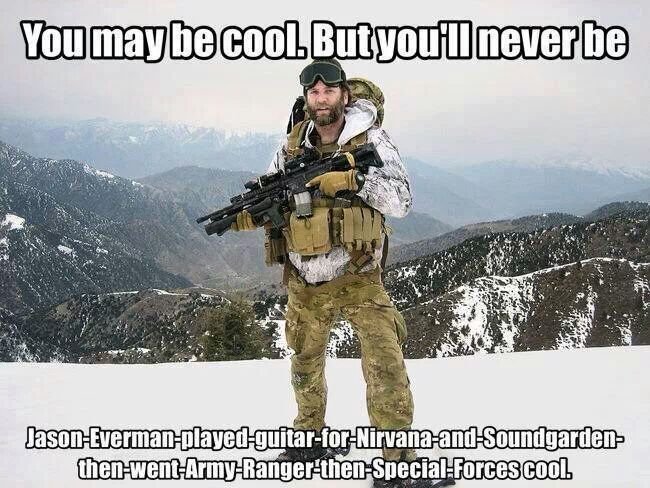 One of the most accurate memes ever created. The guy also got a personal letter of recommendation from Gen. Stanley McChrystal for his application to Columbia University — now his alma mater. No one is as cool as Jason fucking Everman. No one.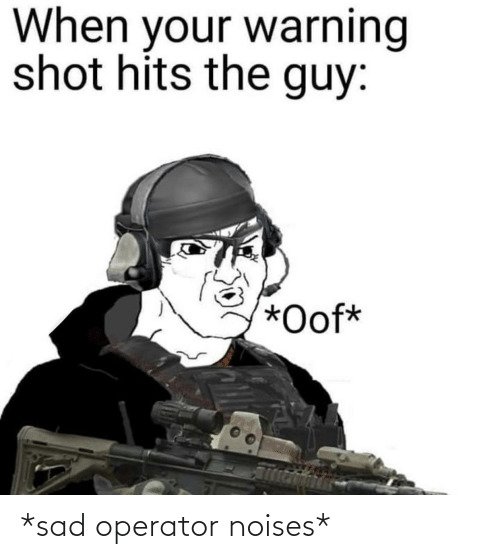 Hey, it happens. It's what we have Tactical Combat Casualty Care for.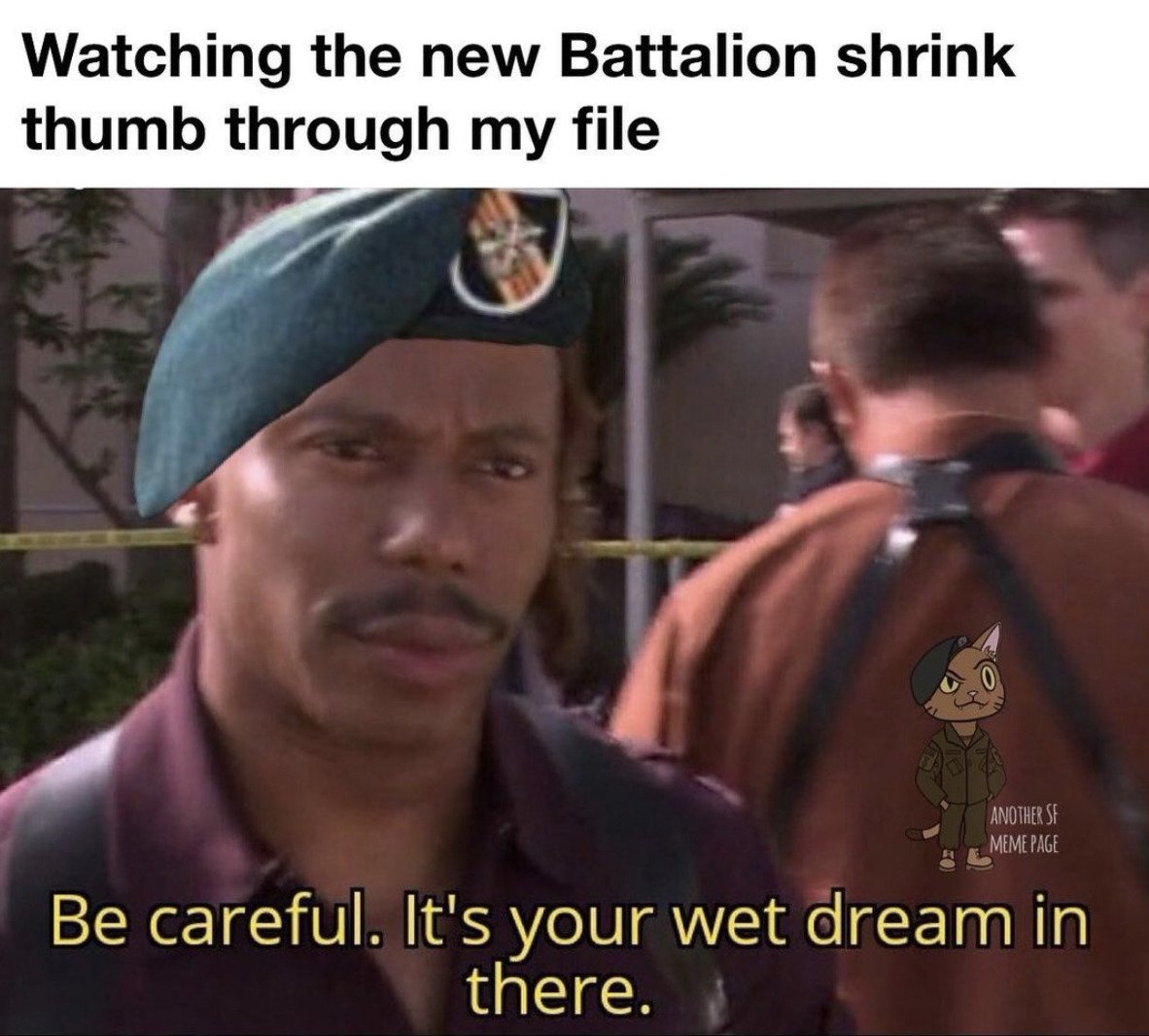 The phrase "Busier than a shrink in an ODA" should be a thing. In terms of task saturation/frantic business, it's somewhere between "mosquito at an orgy" and "politician at confession."
Read Next: Tee Time: How a PGA Golf Event Is Helping Veterans Connect and Heal