After the highest turnout of voters in our nation's history, former Vice President Joseph R. Biden Jr. is projected to be the 46th president of the United States, according to multiple media outlets, including CNN, ABC, CBS, NBC, and Fox News. Kamala Harris, Biden's running mate, will be the first female vice president in US history. President Donald Trump is challenging the projection.
The electoral vote count stands at 279 for Biden and 214 for Trump, according to The New York Times. At the time of this report, in the popular vote, Biden had received 74,847,834 million votes to 70,591,531 million for Trump.
"America, I'm honored that you have chosen me to lead our great country. The work ahead of us will be hard, but I promise you this: I will be a President for all Americans — whether you voted for me or not," said Biden via Twitter on Saturday. "I will keep the faith that you have placed in me."
Trump has announced that he will not concede and promises a thorough investigation into the election process.
"Beginning Monday, our campaign will start prosecuting our case in court to ensure election laws are fully upheld and the rightful winner is seated. The American People are entitled to an honest election: that means counting all legal ballots, and not counting any illegal ballots," said Trump in a Saturday statement. "This is the only way to ensure the public has full confidence in our election. It remains shocking that the Biden campaign refuses to agree with this basic principle and wants ballots counted even if they are fraudulent, manufactured, or cast by ineligible or deceased voters. Only a party engaged in wrongdoing would unlawfully keep observers out of the count room – and then fight in court to block their access."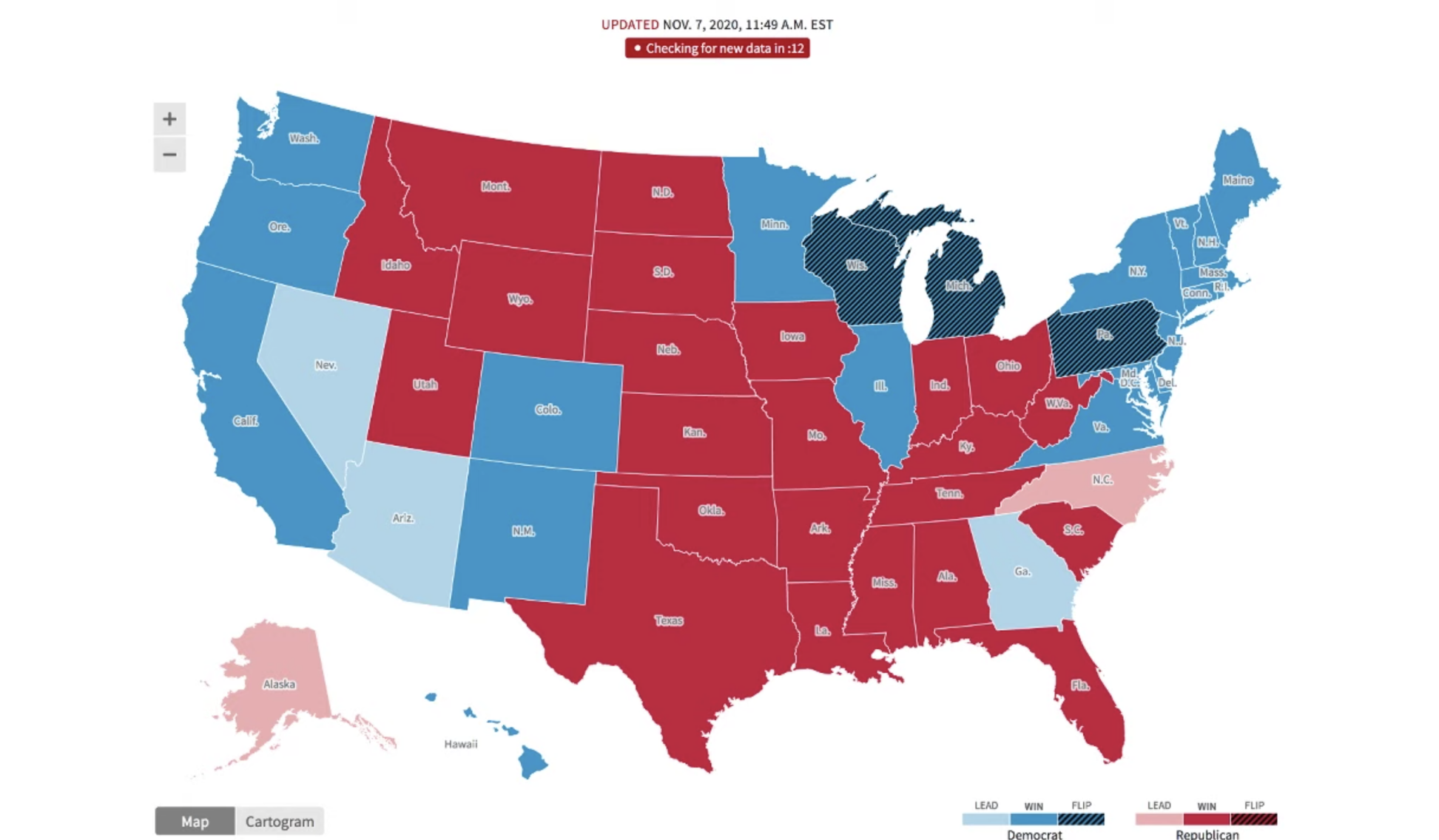 "My fellow Americans, yesterday once again proved that democracy is the heartbeat of this nation, just as it has been the heartbeat of this nation for two centuries," said Biden in a Wednesday address. "Even in the face of a pandemic, more Americans voted this election than ever before in American history — over 150 million people cast their votes."
Biden took home the victory after winning the key battleground states of Arizona, Michigan, Nevada, Pennsylvania, and Wisconsin, securing the 270 electoral votes needed. The win follows a grueling battle between the Trump and Biden campaigns that has been plagued with accusations of falsified mail-in ballots and threats by Trump to pursue legal action against the decision in the US Supreme Court.
Trump has filed lawsuits in Nevada, Michigan, Pennsylvania, and Georgia, contesting the ballot counts in these states and claiming the campaign has not had access to observe the counting to ensure fraudulent activities are not occurring. Trump was shut down in court in both Georgia and Nevada despite the insistent requests to halt the ballot count.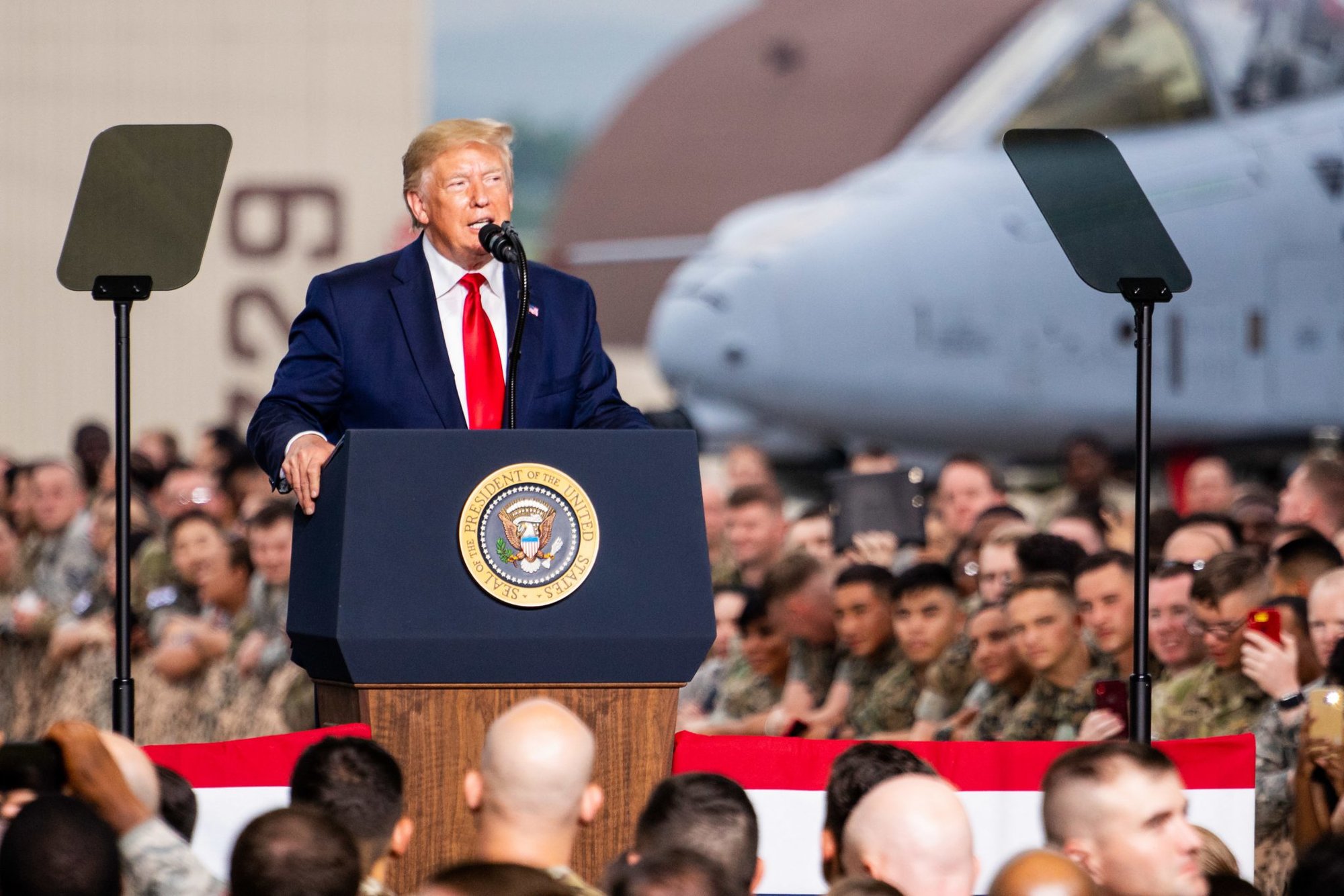 In addition to the alleged lack of transparency with ballot counts in Nevada, Fox News reported that the Trump campaign has also made claims that there is proof of nonresidents voting. A recount has been requested by Trump in Georgia after Biden won within the 0.5% parameter that grants a recount through Georgia law. Pennsylvania's laws provide that same right.
Trump's campaign manager, Bill Stepien, has assured that they will be demanding a recount in Wisconsin due to alleged voter suppression tactics. On Thursday, Justin Clark, Trump's deputy campaign manager and senior counsel, announced in a press release that the campaign had won a lawsuit in Pennsylvania, granting Republican poll watchers the right to observe the ballot count within 6 feet in accordance with COVID-19 restrictions, as opposed to the previous 20-foot perimeter.
Despite all the accusations of voter suppression and fraudulent ballots, Biden appeared to be relaxed Wednesday evening. He tweeted, "I'm confident that we will emerge victorious. But this will not be my victory alone. It will be a victory for the American people."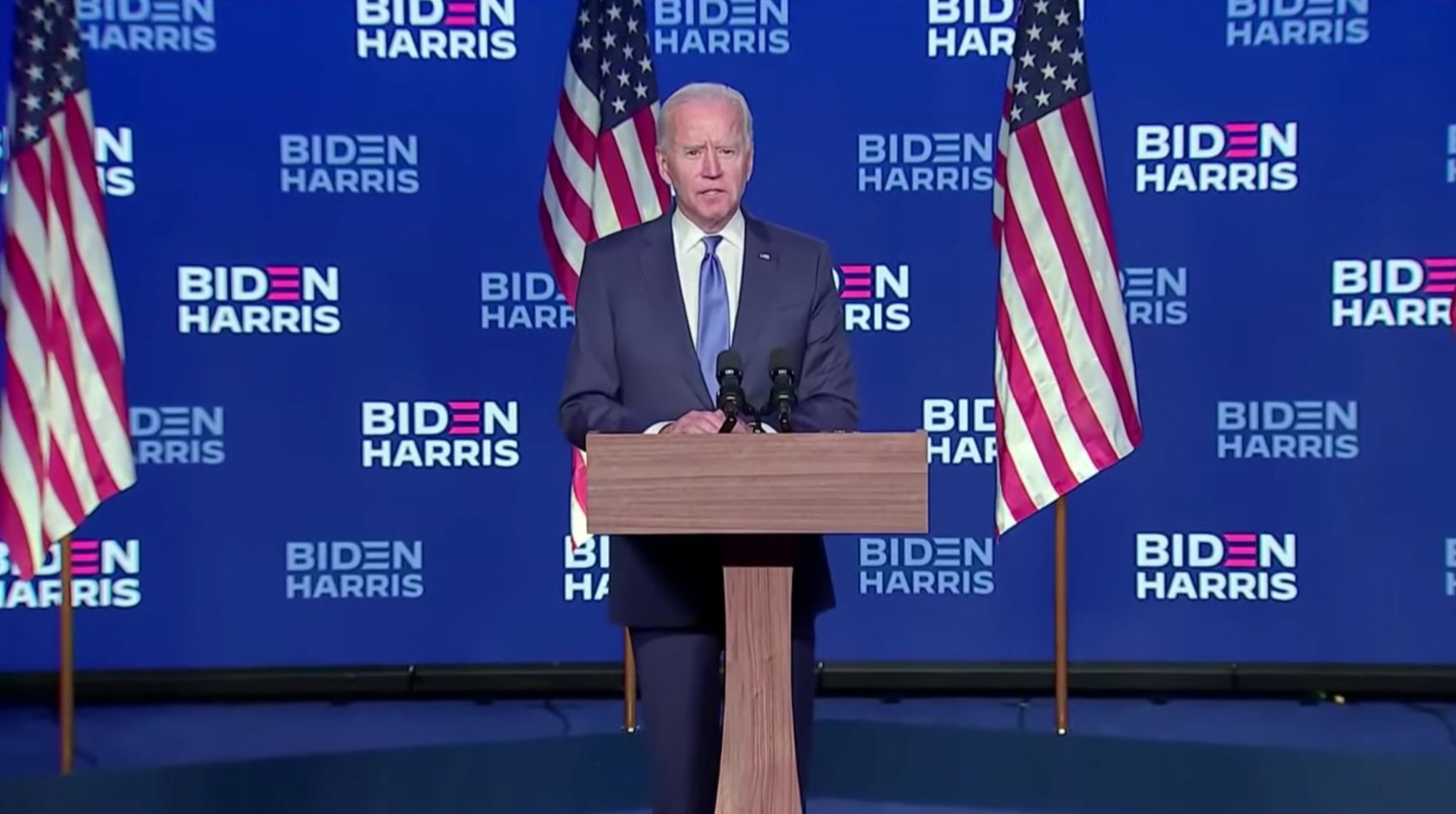 On Friday, a "Presidential Temporary Flight Restriction" over Biden's home in Wilmington, Delaware, had been enacted. This order restricts air travel within a radius of 3 nautical miles and extends up to 3,000 feet. The move is a typical precaution by the Department of Defense following a presidential election, and a similar step was taken for Trump in 2016.
At the age of 77, Biden is now the oldest to be elected into the office of president. The previous record was held by Trump, who at the time of his election in 2016 was 70 years old.
Biden first announced his run for the 2020 presidential election on April 25, 2019, according to The New York Times. His announcement followed a lengthy career so far.
He won his first election to the New Castle County Council in 1970. Two years later, he became a US senator from the state of Delaware at the age of 29, successfully defeating Republican incumbent J. Caleb Boggs. After 36 years as a US senator, Biden became the vice president alongside President Barack Obama in January of 2009.