President Joe Biden made his most overt public promise to date on Thursday that the US would not leave behind thousands of Afghan translators and other contractors.
"There is a home for you in the United States, if you so choose, and we will stand with you just as you stood with us," Biden said in a short speech on the withdrawal from Afghanistan, which passed a major milestone last week when Americans left Bagram Airfield.
But for thousands of former US contractors — by some counts, tens of thousands — who have been waiting years for US visas, Thursday's promise from Biden sounded like more of the same.
"We have been hearing the president say, 'oh we're going to issue visas,'" one former translator for US Special Forces told Coffee or Die Magazine. The man now lives in the US but is in touch with family and friends still in Afghanistan, many of whom fear they will be killed or forced to flee as the Taliban retakes territory. "It's not so easy. But they will lose their life that easy."
For years, thousands of Afghans have been pleading for help from American veterans in the US to leave the country. Having worked with American forces, they would likely be subjected to retribution should the Taliban regain power. Biden said Thursday that 2,500 Afghans have been approved for Special Immigrant Visas, or SIVs, but the backlog for SIV applicants is said to be near 20,000. Many of those who applied also have immediate family who would need to leave with them.
"People are already trapped," said the interpreter. "The way that US pulled out, especially the base at Bagram, the enemy is even stronger. These people who worked, they just lost everything they made and maybe they are going to lose their lives."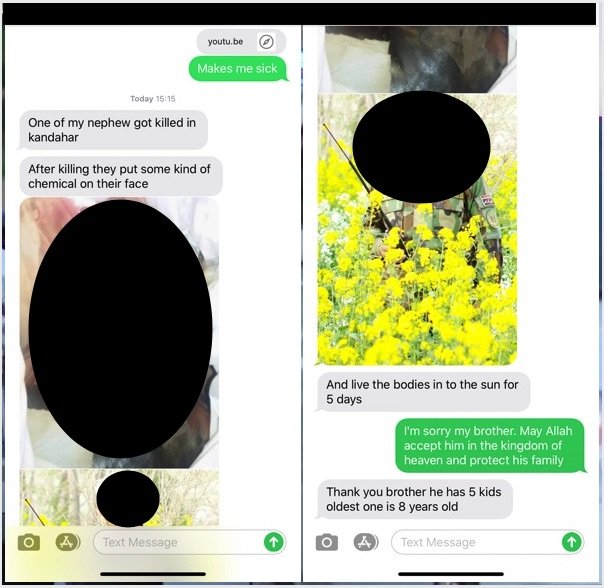 The interpreter arrived in the US in 2013 after a four-year trek across several nations that eventually saw him seek asylum in Ukraine. He is now a US citizen, according to a retired Special Forces veteran who worked with him in Afghanistan.
The same former Green Beret provided texts to Coffee or Die from a second translator. While that translator is also now safely in the US, the man said that his nephew, who was in the Afghan Army, had recently been murdered after the Taliban stormed his base.
"One of my nephew got killed in kandahar," the texts read. "After killing they put some kind of chemical on their face. […] And [leave] the bodies in to the sun for 5 days. […] He has 5 kids oldest one is 8 years old."
The translator's texts to the former Green Beret include pictures of a decapitated head that the man says belonged to his nephew.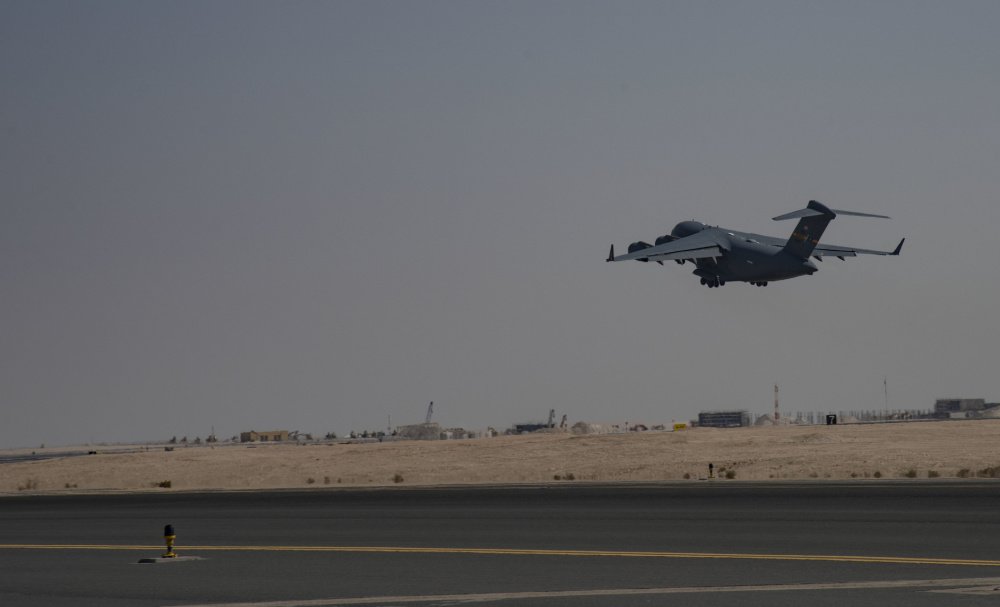 In a White House press conference, press secretary Jen Psaki offered one new piece of news: an airlift may be in the offing in August to move SIV applicants and their families to a safe spot while paperwork is cleared.
"I can confirm that we will be conducting flights of our Afghan allies [out of the country] in August," Psaki said. She also said the administration was working with Congress to change the rules around the Afghan visa seekers and to identify US facilities and third-party-nation facilities.
Neither Psaki nor Biden provided details on that airlift, but Biden addressed the specter of US forces attempting a last-ditch airlift as Taliban forces close in.
"There is going to be no circumstance in which you are going to see people being lifted off the roof of an embassy of the United States from Afghanistan,'' Biden said in a press conference, referencing the chaotic fall of Saigon in 1975, in which Vietnamese civilians literally clung to American aircraft evacuating there.
In his press conference Thursday, Biden said he believes the current Afghan government and army will hold off the Taliban, but few who study the country see evidence of any meaningful resistance. As the US has withdrawn over the spring and early summer, at least 25% of the country has fallen to Taliban forces, in most places without significant fighting.
With last week's final withdrawal from Bagram Airfield, the United States' hub for its 20-year war, all roads lead to Kabul, the nation's capital.
Noah Coburn is a researcher who has lived in Afghanistan and has tracked the plight of US contractors. He recently wrote an editorial for CNN with a Kabul-based co-author, Sediq Seddiqi, whose family is already fleeing the Taliban.
"[Seddiqi] had his uncle kidnapped and his cousin's home burned down," Coburn told Coffee or Die. "He thinks he's somewhat safe since he's in Kabul but can never be sure. Most people I'm talking to think Kabul is safe for now but worry about family that live in rural areas. Everyone I know who has been directly threatened is now in Kabul or headed abroad."
Read Next: