President Joe Biden announced new sanctions meant to freeze Russia out of the global economy Feb. 24 in an effort to punish the country for its "premeditated attack" on Ukraine.
"Putin is the aggressor. Putin chose this war," Biden told reporters gathered Thursday afternoon in the White House East Room. "And now he and his country will bear the consequences."
The new sanctions include export controls which Biden estimates will cut off more than half of Russia's high-tech imports, striking a blow to the country's ability to modernize its military and reducing its ability to compete economically.
The president said thousands of additional ground and air forces will deploy to eastern NATO countries including Germany and Poland. But he emphasized that American troops will not fight in Ukraine, which is not a member of NATO.
"Our forces are not and will not be engaged in the conflict with Russia in Ukraine," Biden said.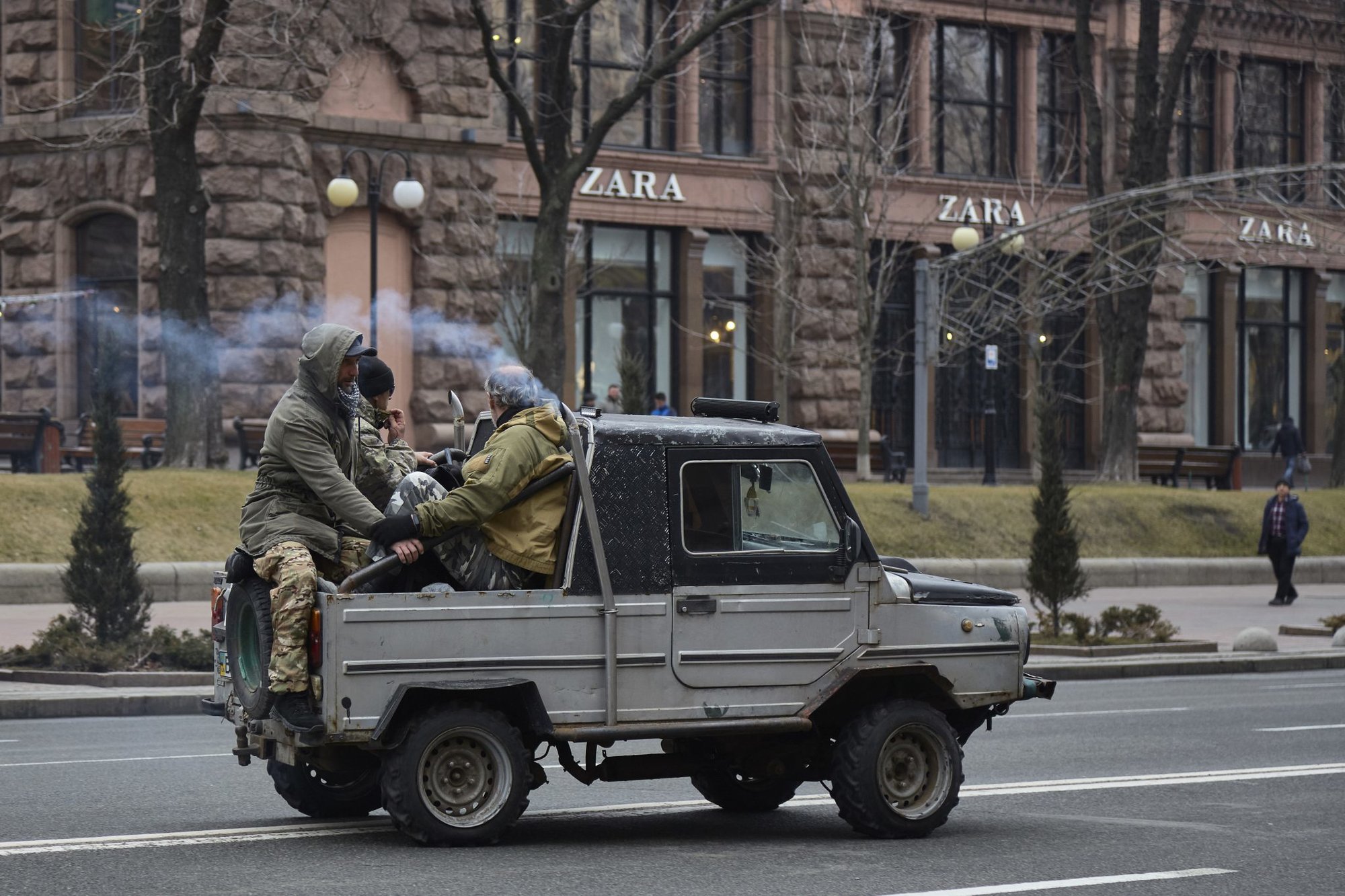 President Biden has repeatedly threatened economic sanctions in the weeks leading up to the invasion, hoping it would dissuade Putin from a full-scale invasion of Ukraine. But that leverage proved insufficient as Russian forces poured into Ukraine from three sides early Thursday morning local time.
A limited set of US sanctions earlier this week included imposing restrictions on two Russian banks as well as five "Kremlin-connected elites," according to the Department of the Treasury. The sanctions also barred Russia from trading debt in American or European markets.
Now, four more major Russian banks will have their American assets frozen, and more Russian oligarchs will have a target on their backs.
"These are people who personally gain from the Kremlin's policies and they should share in the pain," Biden said.
The president also warned Russia against pursuing cyberattacks against American companies or critical infrastructure.
Biden met virtually with Group of Seven (G-7) leaders earlier in the day and said the nations are in agreement to limit "Russia's ability to do business in dollars, euros, pounds, and yen, to be part of the global economy."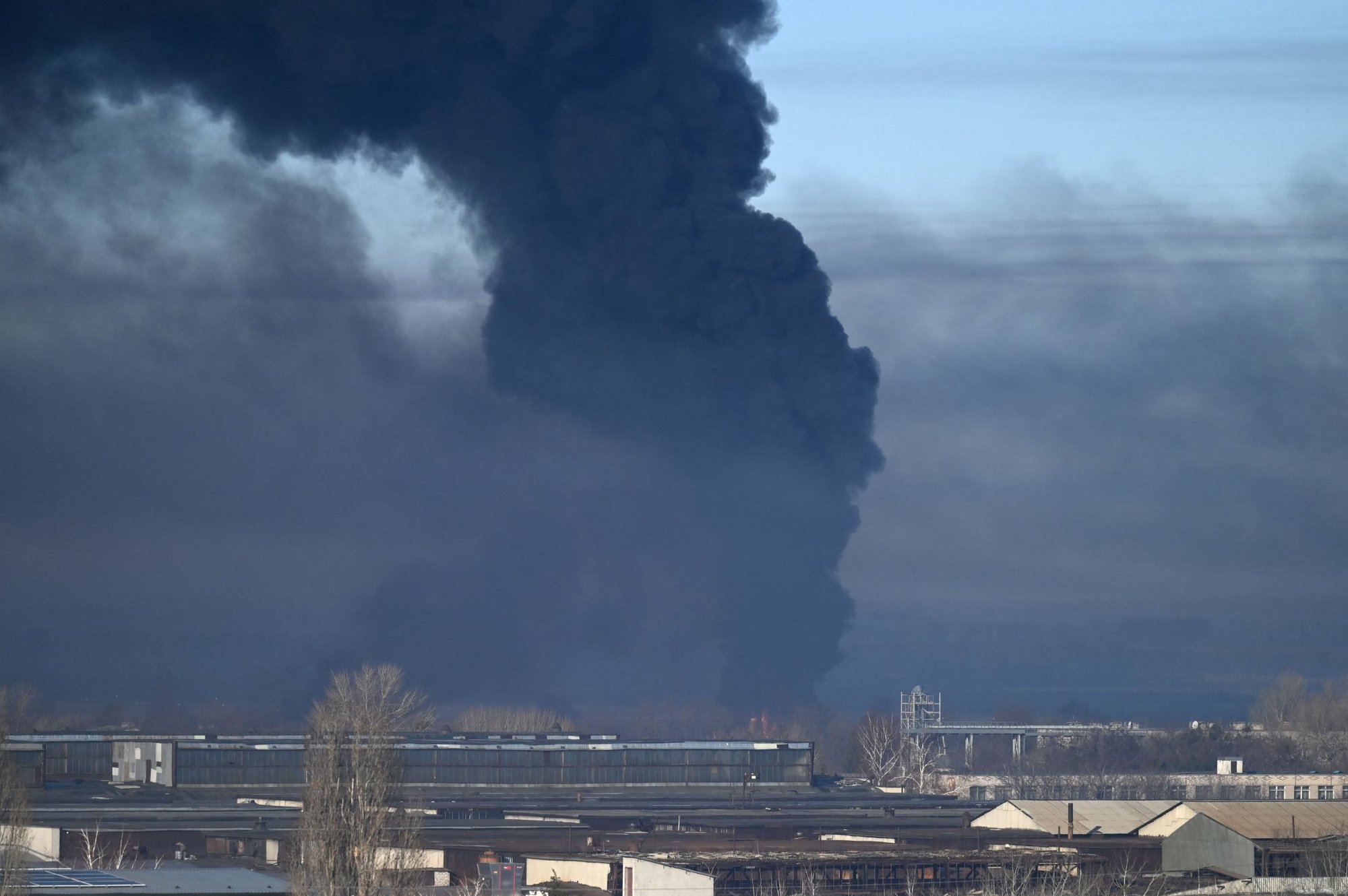 European Union Commission President Ursula von der Leyen also promised to "weaken Russia's economic base" with a package of "massive and targeted sanctions."
"We will freeze Russian assets in the European Union and stop the access of Russian banks to European financial markets," von der Leyen wrote in a statement.
American allies including Australia, Canada, and Japan have also announced sanctions against Russian institutions and individuals. German officials have vowed to halt certification of the Nord Stream 2 pipeline set to deliver Russian natural gas into Germany.
Biden said the impacts of worldwide pressure are already manifesting: The Russian stock market plunged Thursday and the ruble, its currency, hit a record low.
Reporters clamored to question the president following his speech, asking why the president has not yet implemented economic sanctions on Putin himself, or disconnected Russia from the SWIFT international banking system.
"The sanctions we've imposed have generated two-thirds of the world joining us. They are profound sanctions," Biden replied. "Let's have another conversation in another month or so to see if they're working."
Read Next: