KYIV, Ukraine — During Ukraine's Independence Day parade in the capital city of Kyiv Aug. 24, the crowds erupted in spontaneous applause as a formation of US soldiers marched past. This correspondent also spotted more than a few American flags being waved among the throngs of spectators massed along Khreshchatyk Street, Kyiv's main thoroughfare.
During a dramatic, hourslong procession that included tank columns and fighter jet flybys, the Ukrainian military conspicuously showcased its arsenal of American Javelin anti-tank missiles. Amid the backdrop of America's disastrous exit from Afghanistan, the overall message was clear: The prestige of US support has not lost its value within Ukraine, a country that remains locked in a 7-year-old trench war on its territory against an unconventional Russian invasion force.
"In this difficult time for the world, you have found time for our important meeting," Ukrainian President Volodymyr Zelenskyy told President Joe Biden during a Wednesday, Sept. 1, meeting at the White House. "This shows that we are truly strategic partners. Thank you for supporting our sovereignty, our territorial integrity. This is very important for us."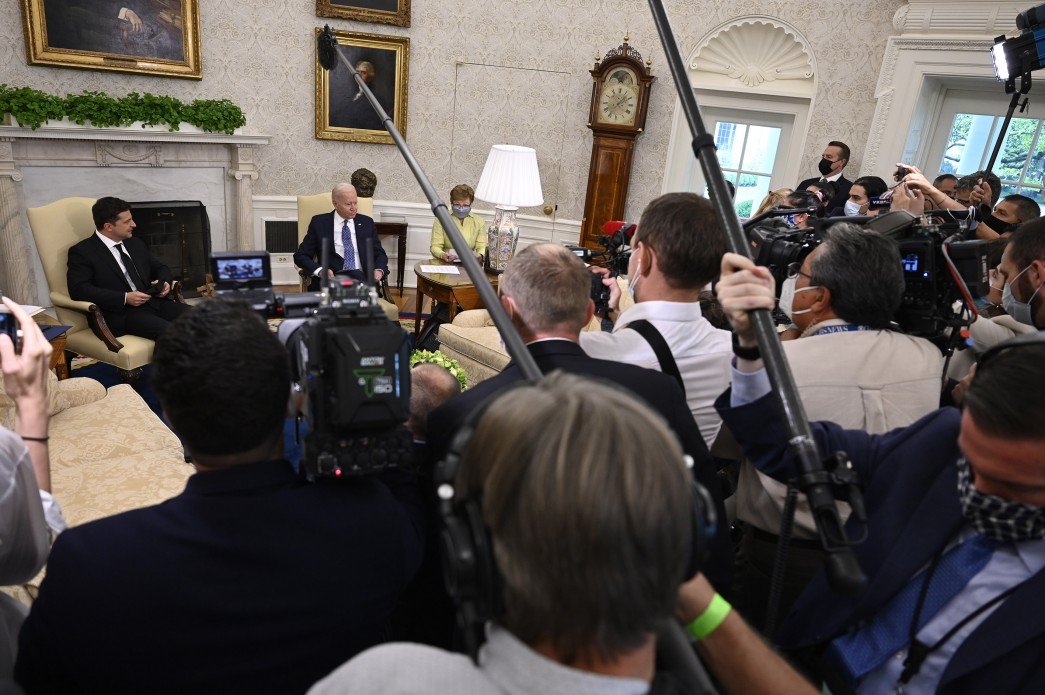 Wednesday marked the first White House visit for the 43-year-old Zelenskyy, who was elected president in 2019, and he used the occasion to secure pledges of military and political support from Washington at a moment when the Biden administration is trying to find its geopolitical footing after the Afghanistan debacle.
"Ukraine and the United States share common values," Biden said Wednesday, according to a readout by the Ukraine presidential administration. "The United States remains a staunch supporter of Ukraine's sovereignty and territorial integrity in the face of Russian aggression, and our support for Ukraine's Euro-Atlantic aspirations remains unshakable."
The White House meeting ran for two hours — double its allotted time. Afterward, the two camps issued a joint statement, declaring that bilateral relations are "stronger than ever."
"We are also united in our commitment to Ukraine's sovereignty and territorial integrity," the joint statement read. "Ukraine's success is central to the global struggle between democracy and autocracy."
The two countries' joint declaration included agreements on closer cooperation across a variety of sectors, including defense, energy, space, and information protection. Notably, the day prior to the Biden-Zelenskyy Oval Office meeting, Washington and Kyiv signed a sweeping defense pact.
The US-Ukrainian Strategic Defense Framework outlines a comprehensive program of US support to help Ukraine defend itself from Russian aggression and to help it adopt NATO operating standards with the intention of one day joining the Western alliance. The joint military agreement includes US training programs, US assistance in defense sector reform, more US security assistance in the Black Sea, and greater cooperation between the two countries in intelligence and cybersecurity operations. The defense plan also outlines joint projects to research and develop new weapons technologies.
Prior to Wednesday's meeting, Washington announced a $60 million military aid package for Ukraine, which included more Javelin anti-tank missiles and other military hardware.
"We again call on Russia to end its occupation of Crimea and to stop perpetuating the conflict in eastern Ukraine, and we will continue to stand with you in the face of this Russian aggression," US Secretary of Defense Lloyd Austin said Tuesday during the defense pact's signing. The US also pledged $45 million in humanitarian assistance.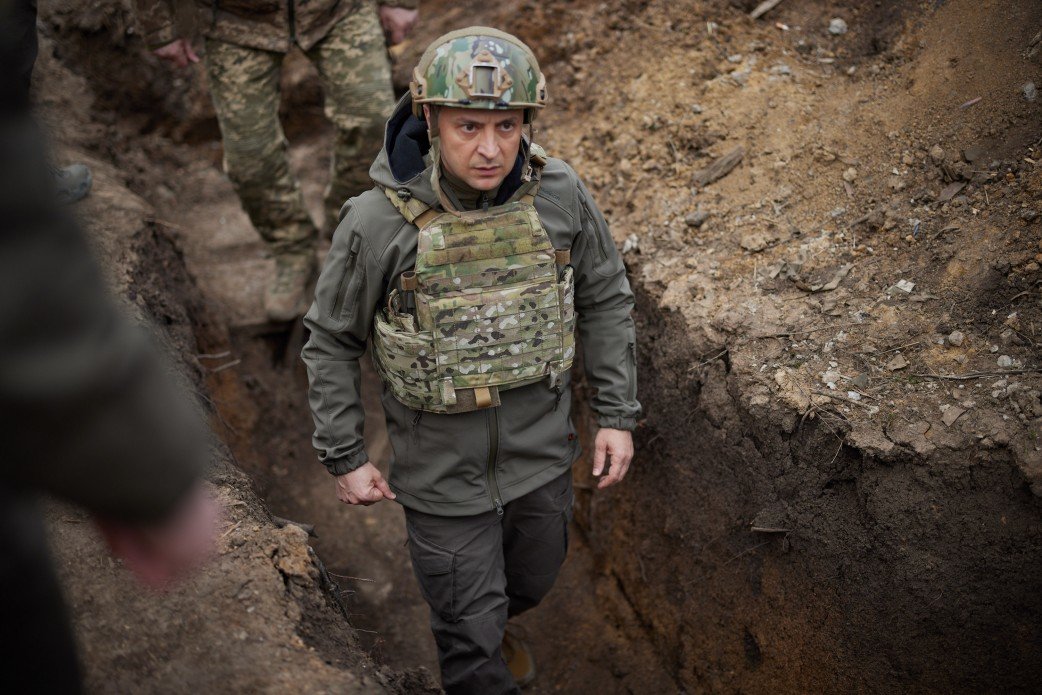 Much of Ukraine's embattled, eastern Donbas region remains under de facto Russian occupation. Moscow continues to fund, command, and control two separatist territories' war efforts against Ukrainian government forces. The war has killed about 14,000 people.
For its part, the Kremlin slammed Wednesday's summit, accusing Washington and Kyiv of unjustly teaming up against Moscow.
"The subject of Russia topped the agenda of the US-Ukrainian talks," Kremlin spokesman Dmitry Peskov said Thursday, the Russian news site TASS reported. "Regrettably, this was largely in a negative light. To put it simply, what we are talking about is a Ukrainian-American friendship against Russia. So, they are being friends not for the sake of themselves but against Russia. This can only evoke regret."
Including $400 million in 2021 alone, the US has provided Ukraine with some $2.5 billion in security assistance since Russia's 2014 invasions of Crimea and the Donbas. That number, however, is only a fraction of the roughly $2.3 trillion the US has spent in Afghanistan since 2001, according to data from Brown University's Costs of War Project.
With the US unburdened from sustaining a war effort in Afghanistan, some Ukrainian officials are optimistic that more resources may be freed up for Ukraine. Amid that backdrop, Kyiv has championed Wednesday's summit in Washington as a bellwether for deeper US-Ukraine ties moving forward.
Ukrainian Foreign Minister Dmytro Kuleba said this week's meetings in Washington took relations with the US "to a new level."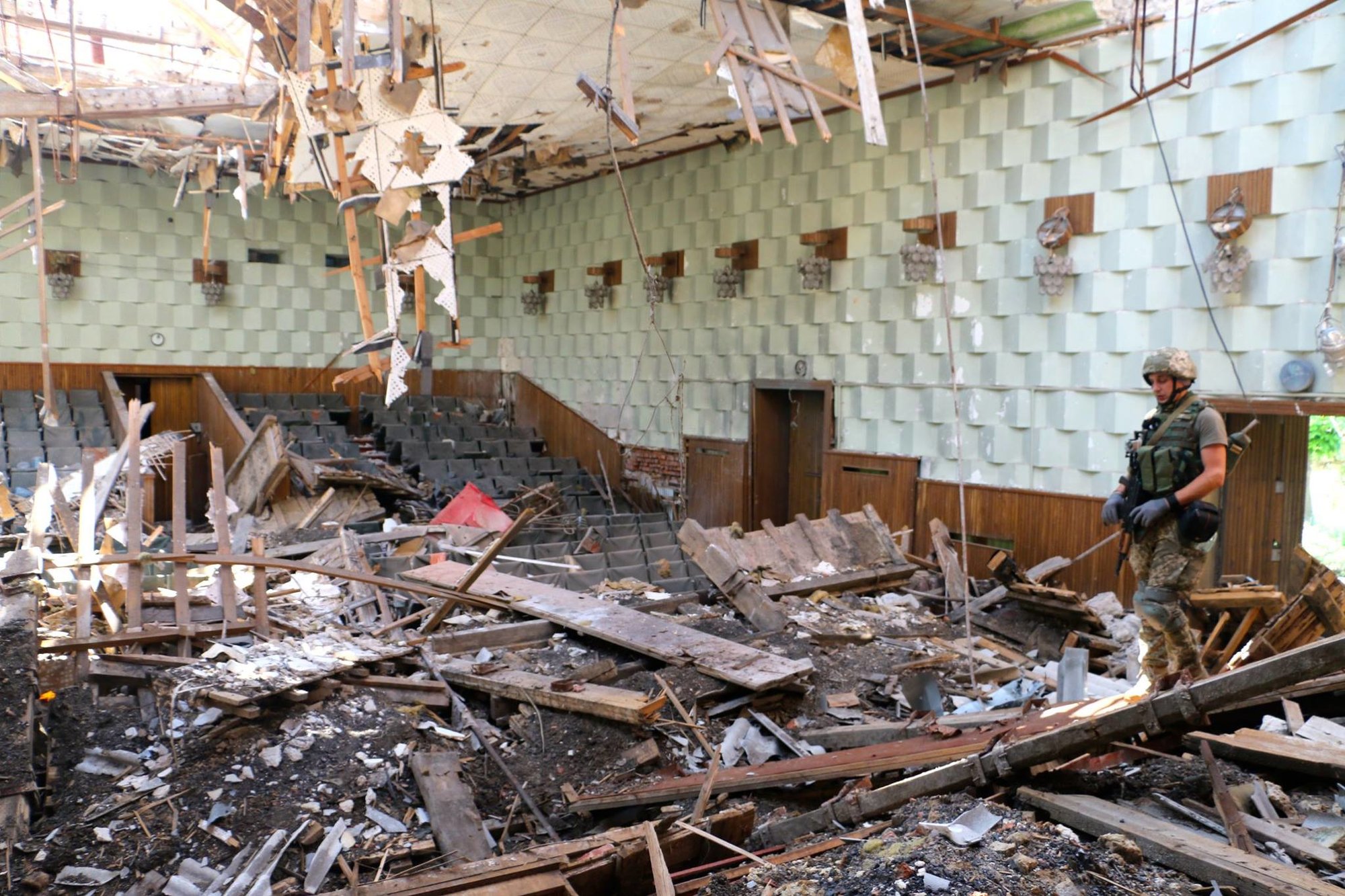 After America's ignominious exit from Afghanistan, Ukrainians have not uniformly maintained their faith in the value of US support — both materially and in terms of diplomatic leverage. Yet, for all the naysayers in Washington who claim that America's standing in the world has been irreparably damaged by the Afghanistan debacle, one need only consider Kyiv's chest-thumping in the wake of Zelenskyy's White House meeting to understand that, for countries facing existential security threats, US support hasn't lost its practical value.
"We continue to uphold shared democratic values with the United States and are interested in taking the strategic partnership to a whole new level," Zelenskyy told US lawmakers Thursday.
A common line of thinking within Ukraine's military circles is that their country has already proven its willingness, with or without US support, to defend its territorial sovereignty and pro-Western trajectory against Russian aggression.
"We are not against help, but this is our war," Dmitriy Dvoychenko, 54, a Ukrainian army veteran of the Donbas conflict, told Coffee or Die Magazine.
In March and April, Russia massed thousands of troops in Crimea. The move sparked fears of a wider war against Ukraine and prompted US forces in Europe to go on heightened alert. And while that crisis seems to have passed, tensions remain elevated.
Ukraine's national defense strategy now identifies Russia as the country's top security threat. In addition to meeting its immediate war needs in the Donbas, Ukraine is also in the midst of a top-to-bottom military overhaul designed both to repel a Russian invasion and to integrate with NATO forces in operations at home and abroad.
To that end, Ukraine didn't sit on the sidelines as the situation devolved in Afghanistan over the past several weeks.
Ukrainian military aircraft evacuated scores of people from Kabul, including Ukrainian citizens, citizens of other countries, and Afghan refugees. Ukrainian special operations commandos also executed a daring raid in Kabul Tuesday to rescue 19 Canada-bound Afghans.
Those Ukrainian evacuation efforts earned praise from US Secretary of State Antony Blinken, who tweeted Wednesday, "The U.S.-Ukrainian partnership is stronger than ever and we're committed to Ukraine's bright and prosperous future. I commend Ukraine for its assistance helping evacuate those at-risk in Afghanistan."
Read Next: