Plenty of us love Southern cooking, and there's nothing that says down-home like sausage gravy and biscuits. Add in some Black Rifle Coffee, and you've got a traditional dish with an innovative twist.
You can make your own biscuits or get them from a can. Either way, what we're focusing on is the fresh meat gravy. You're going to want to cook it in bacon grease, but if you don't have a tin can of grease in your fridge like my Texan grandma always did, vegetable oil will work in a pinch.
Pro tip: Start saving your bacon grease.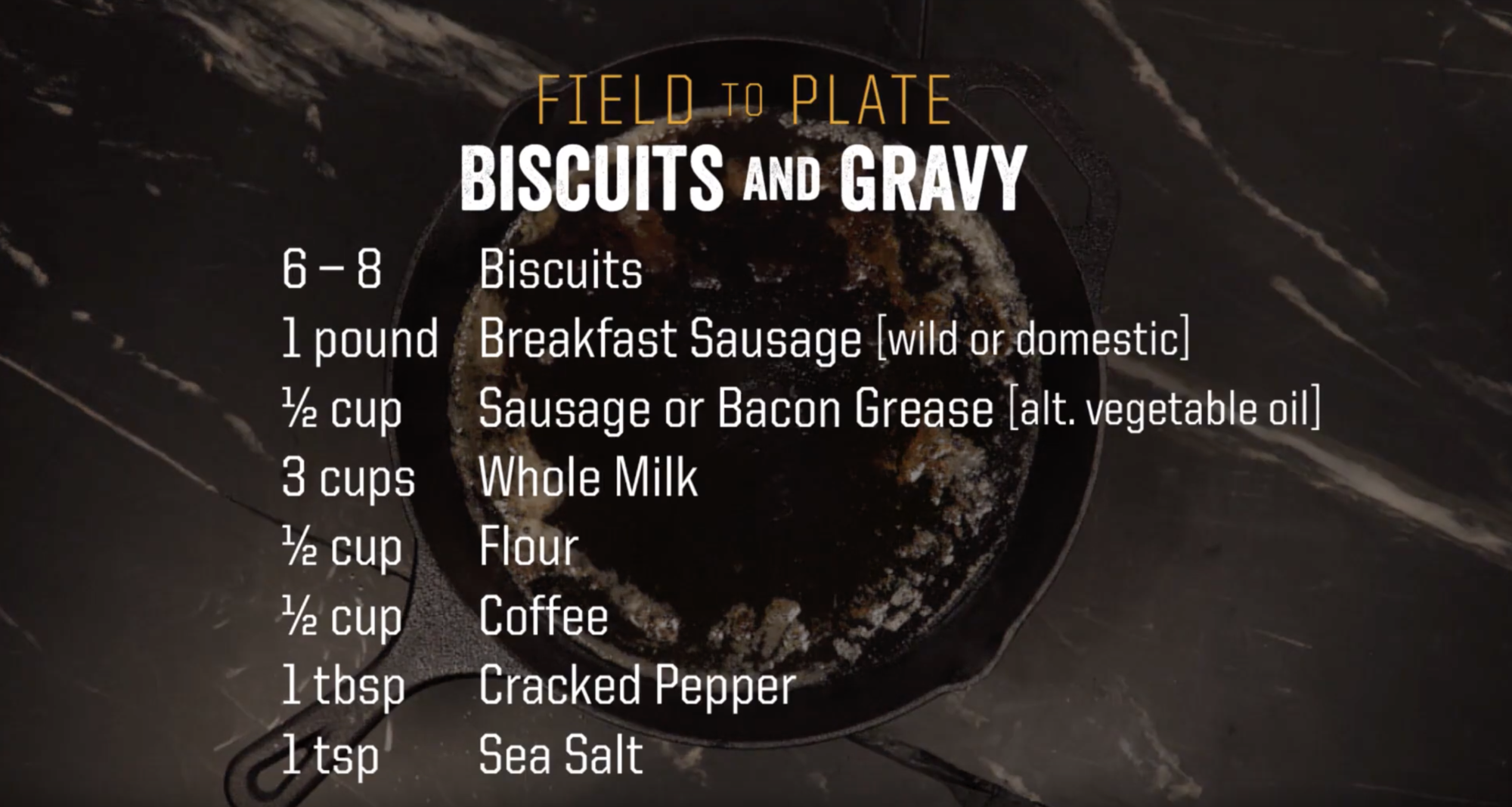 Start with loose breakfast sausage in a cast iron skillet. Brown the meat, then add flour to the center of the skillet and brown that too. Since you're going to have to eyeball it as far as time goes, remember the overall color profile we're going for here is brown.
The next part is easy. Just pour in milk and coffee to create a thick mixture with the sausage and flour. Use your instincts when it comes to texture here. If it seems too thick, add more milk; if it seems too runny, add more flour.
Fill up a serving plate with fluffy homestyle biscuits and pour the gravy on top. Make sure to include a cup of coffee with your meal to complement the flavor already in the gravy. Simple, classic, and delicious!