Last week, I traveled to Marine Corps Recruit Depot San Diego to document the arrival and start of recruit training for the first platoon of female recruits ever to train at the West Coast installation. In a way, the assignment was a homecoming. I completed Marine boot camp at MCRD San Diego in December 2001, graduating with Lima Company, 3rd Recruit Training Battalion — the same company that's making history now as the first gender-integrated company ever trained on the depot.
MCRD San Diego was also my first duty station from August 2002 to July 2004, and my job as a Marine correspondent was to tell the story of how Marines are made. That's why, in 2003, I produced a photo story about "Black Friday" for the first time.
That was long before COVID-19 drastically changed our world. Social distancing and quarantining weren't part of the recruit training process, and drill instructors were much more inclined to get up in recruits' faces and personal space in general. Looking at my old photos, it seems a lot has changed, but a lot has stayed the same as well.
With that, we thought you might appreciate the ability to compare and contrast Coffee or Die Magazine's 2021 coverage of Black Friday with what the event looked like in 2003.
Here are Cpl. Rocke's photos from 18 years ago and how he (I) described Black Friday in a 2003 photo essay titled "Make Them Marines" that was published in The Chevron, which was the base newspaper at MCRD San Diego back then:
It's a day of reckoning. Fear, anxiety and anticipation fill the musty air as the smell of sweat permeates the calm, quiet squad bay.
Eighty-nine young men sit in tight, neatly formed rows, their legs crossed, backs rigid and brains tormented by the mystery of what awaits them.
Behind the door directly in front of them are four men, relaxed, but also anxious to meet what lies just outside. They wait and wait, until finally, the signal comes for them to step outside and begin another 12-week mission doing what they do best — making Marines.
Day one of recruit training is a very important day for both recruits and drill instructors. The drill instructors have to establish a position of authority and command respect not only with their voices but also with how they carry themselves. The recruits must give them that respect.
The first time recruits meet their drill instructors is a formal process. Introductions are made and speeches are given.
But once all the standard speeches have been made, the real training process must begin.
The drill instructors receive the command — the command everyone has been waiting for: "Drill instructors, take charge of these recruits and make them Marines!"
The command unleashes a tornado-like power — a sense of urgency, speed and intensity within the squad bay. This will be a long, stressful day for the recruits, and it's only the first of a 12-week cycle. This is just the beginning.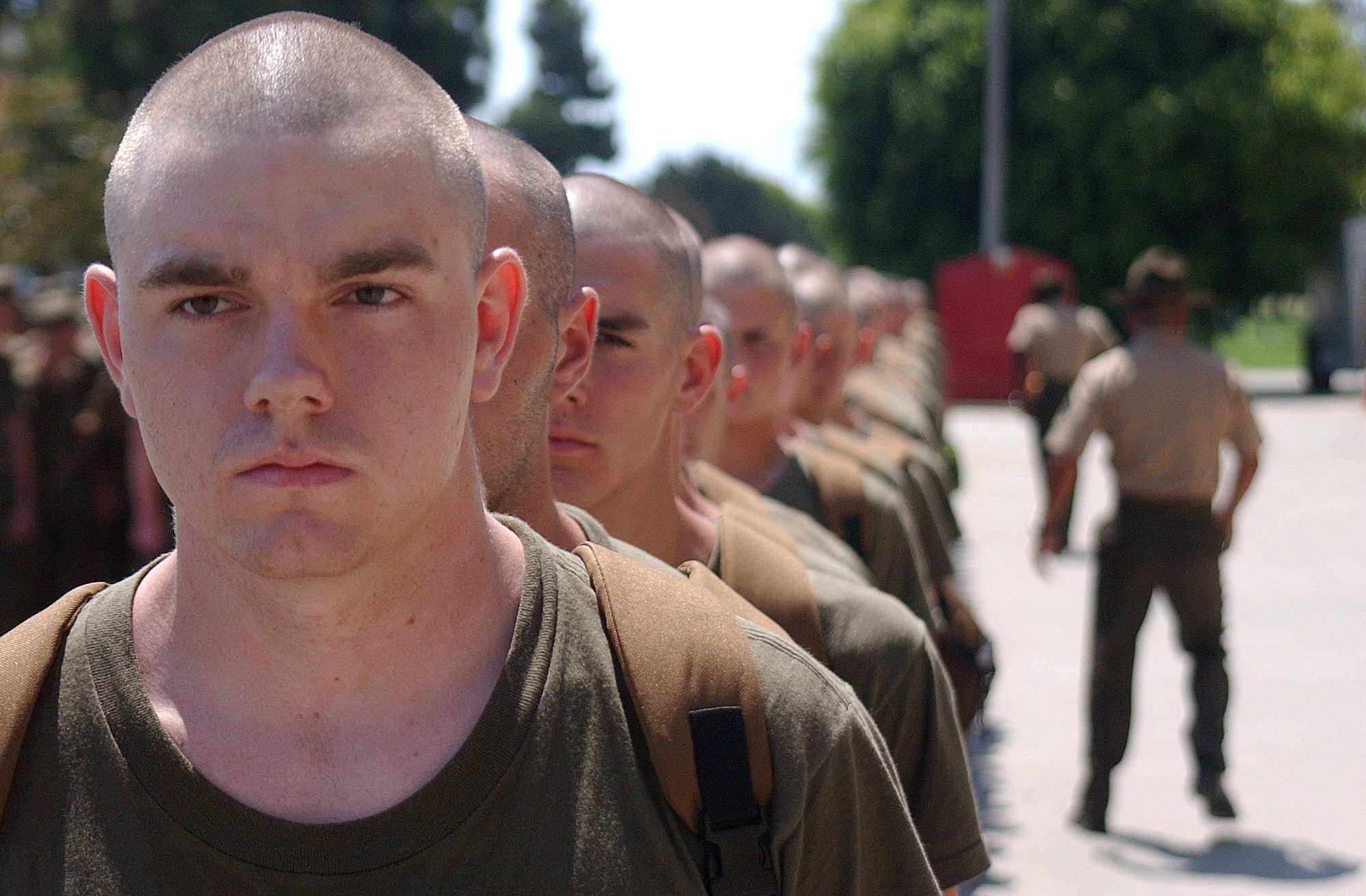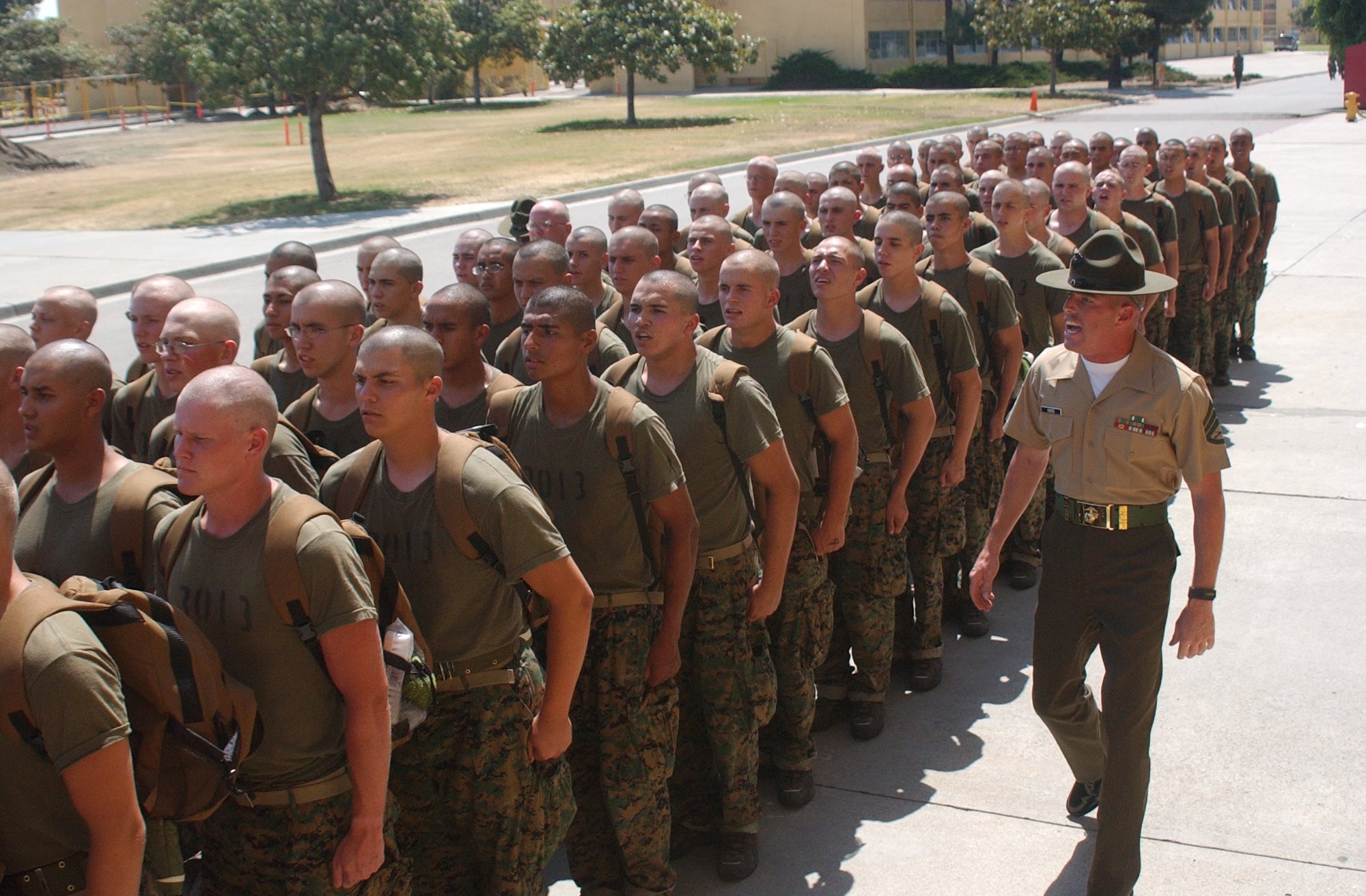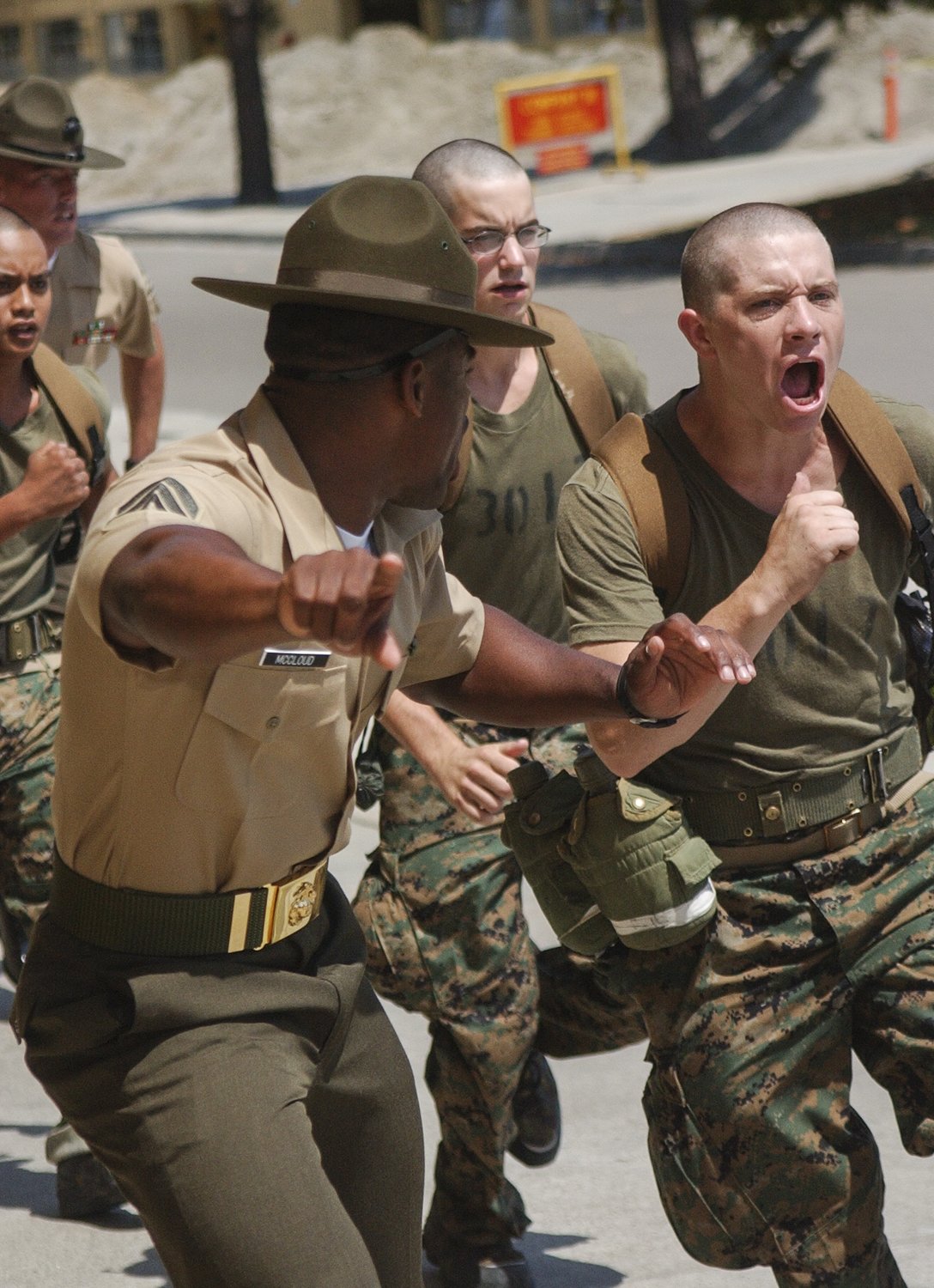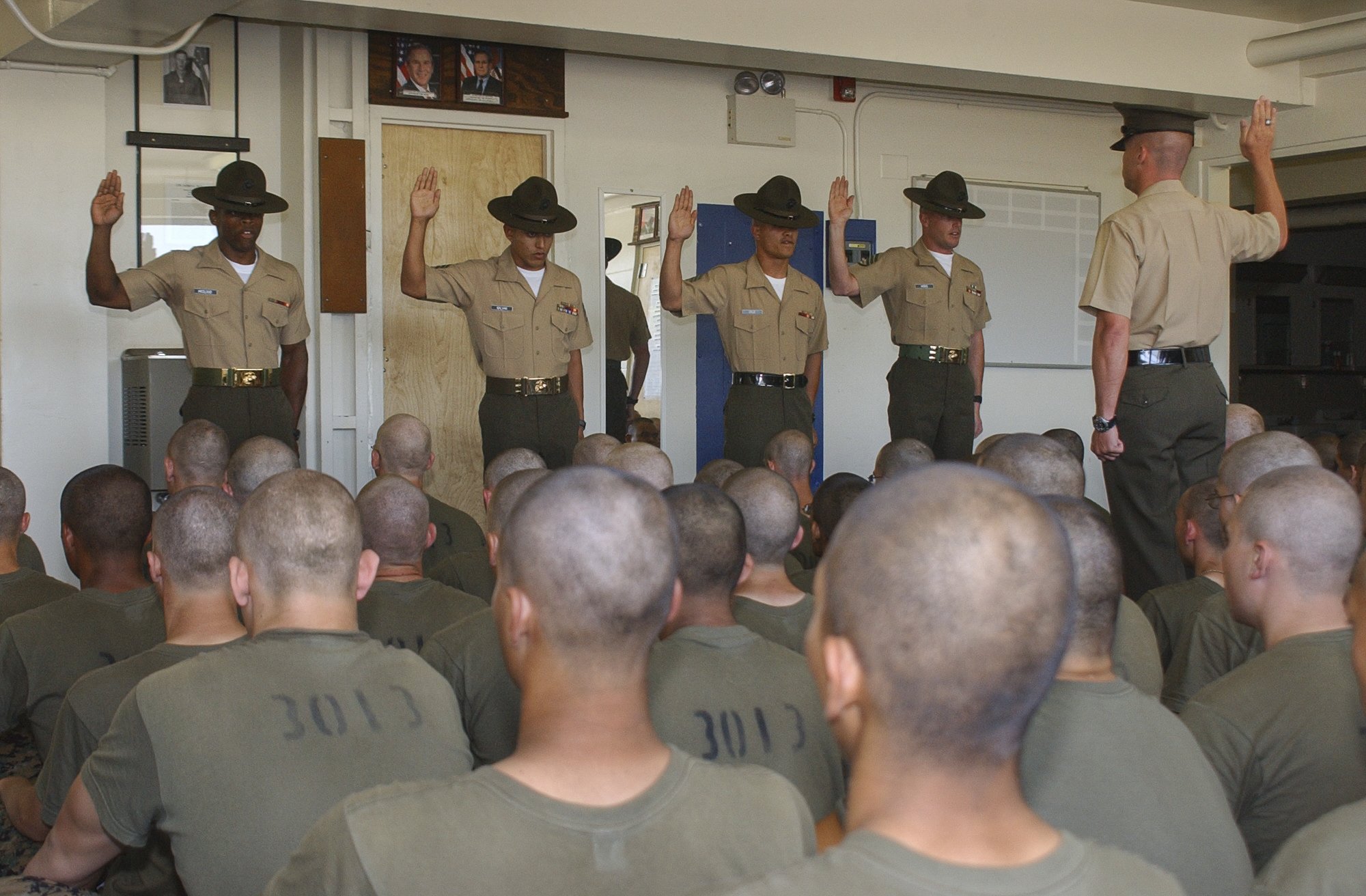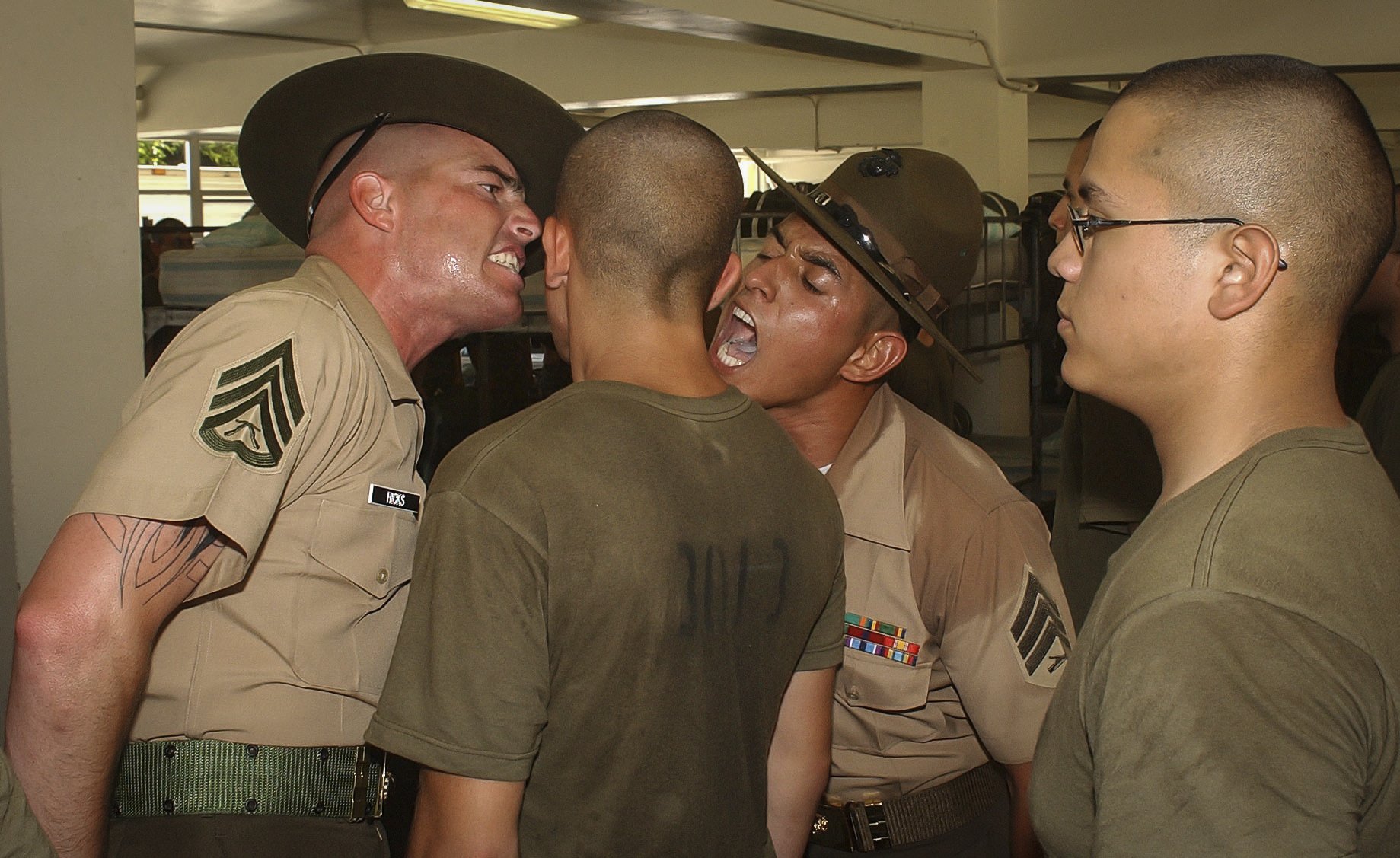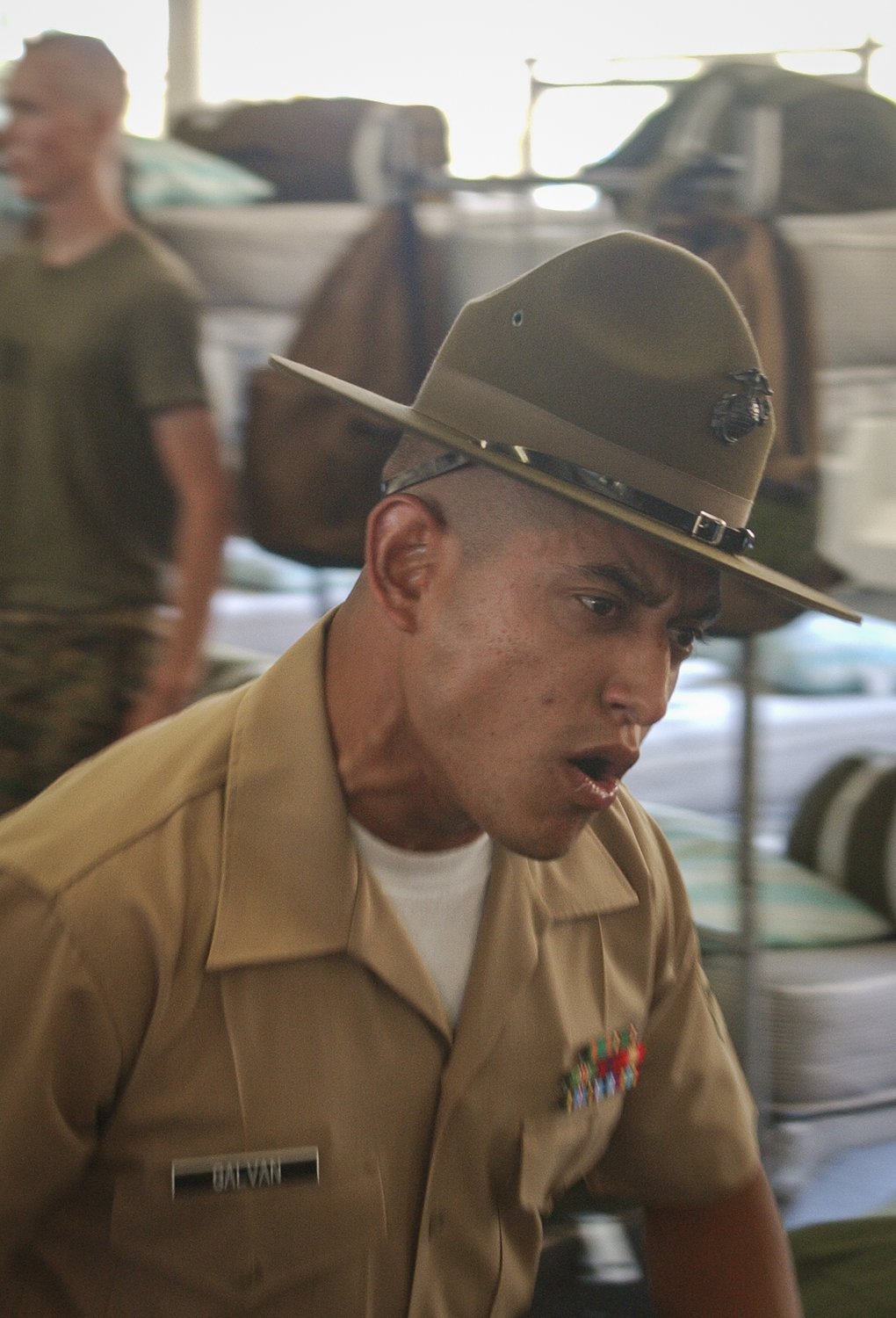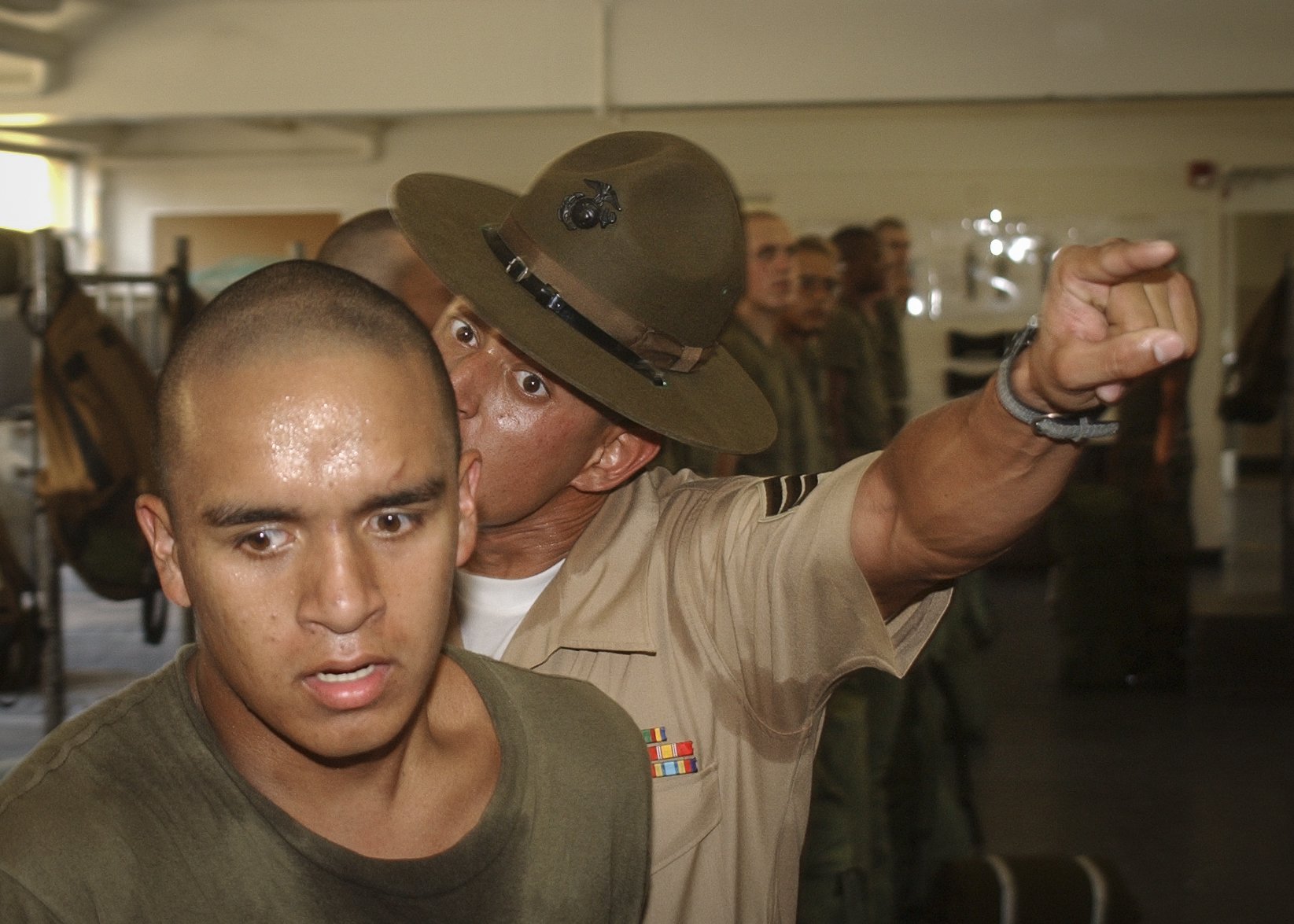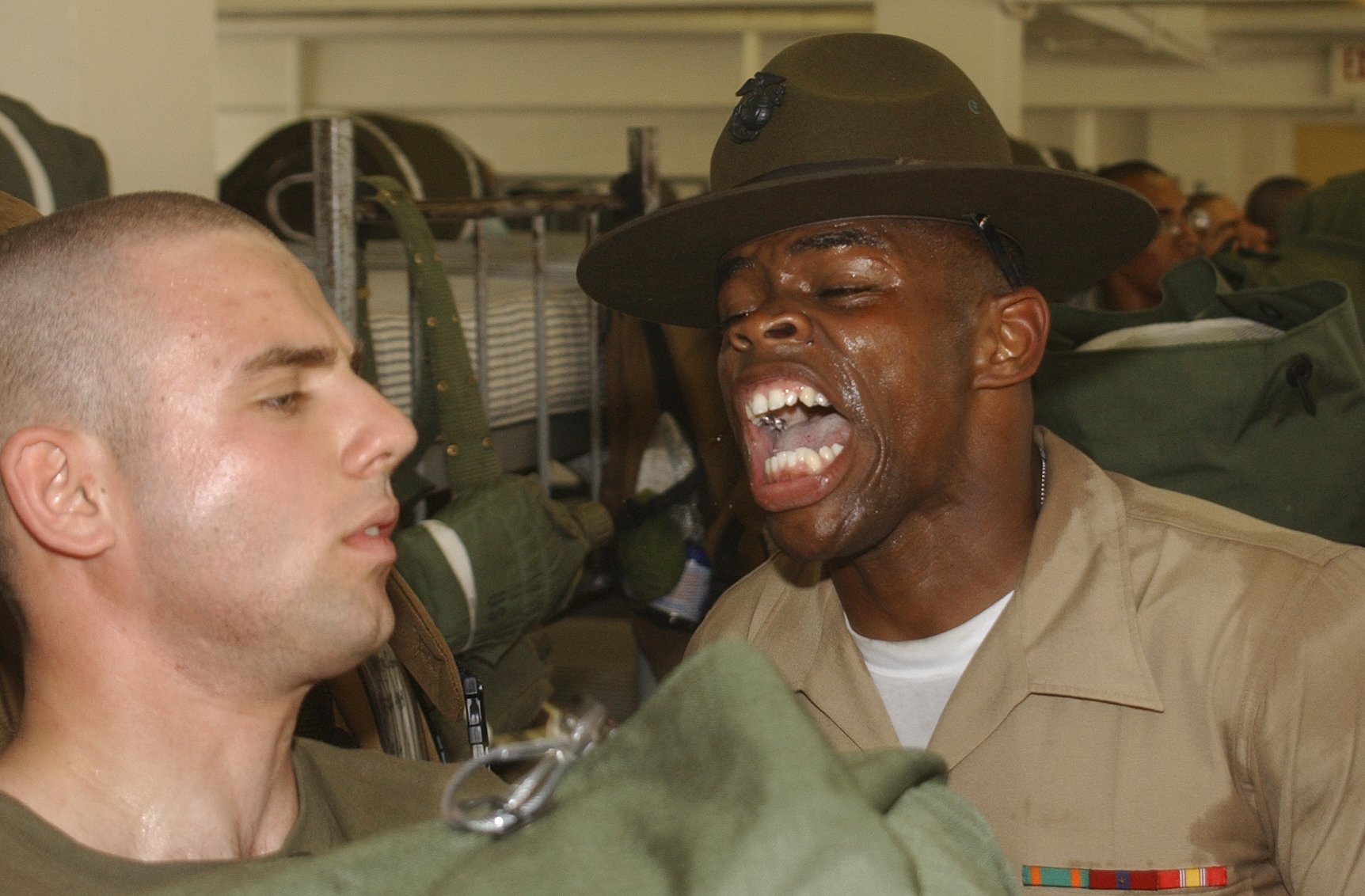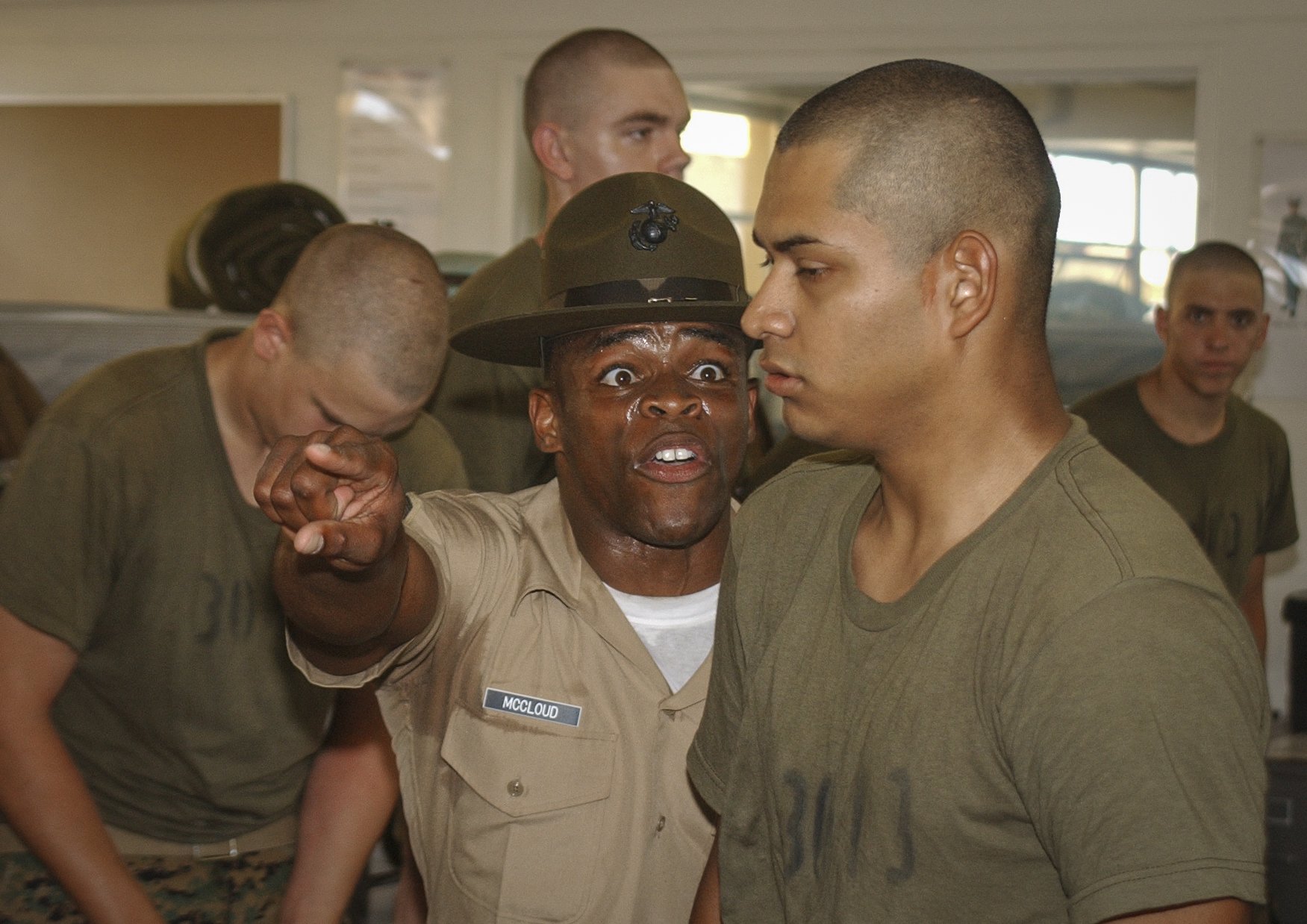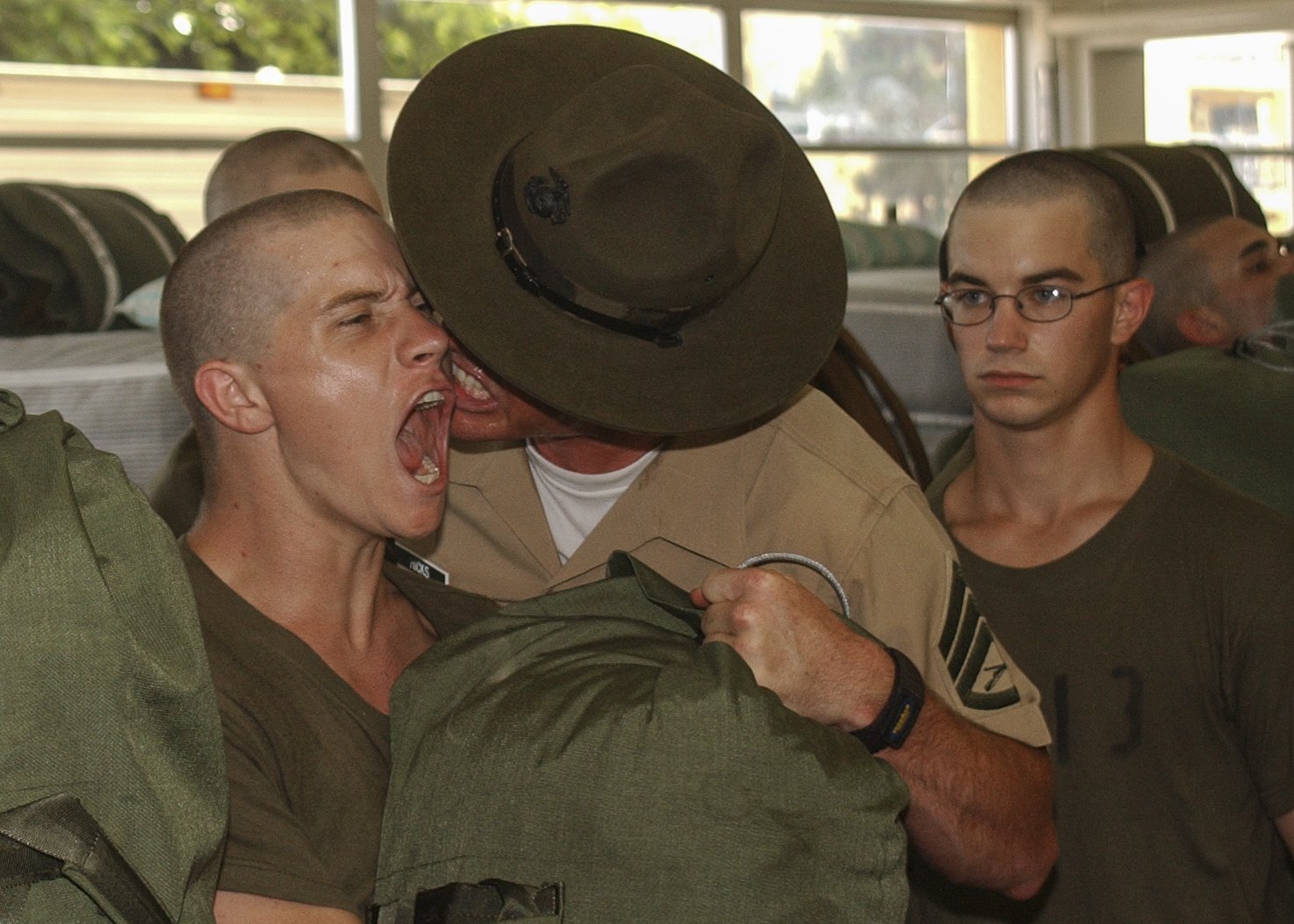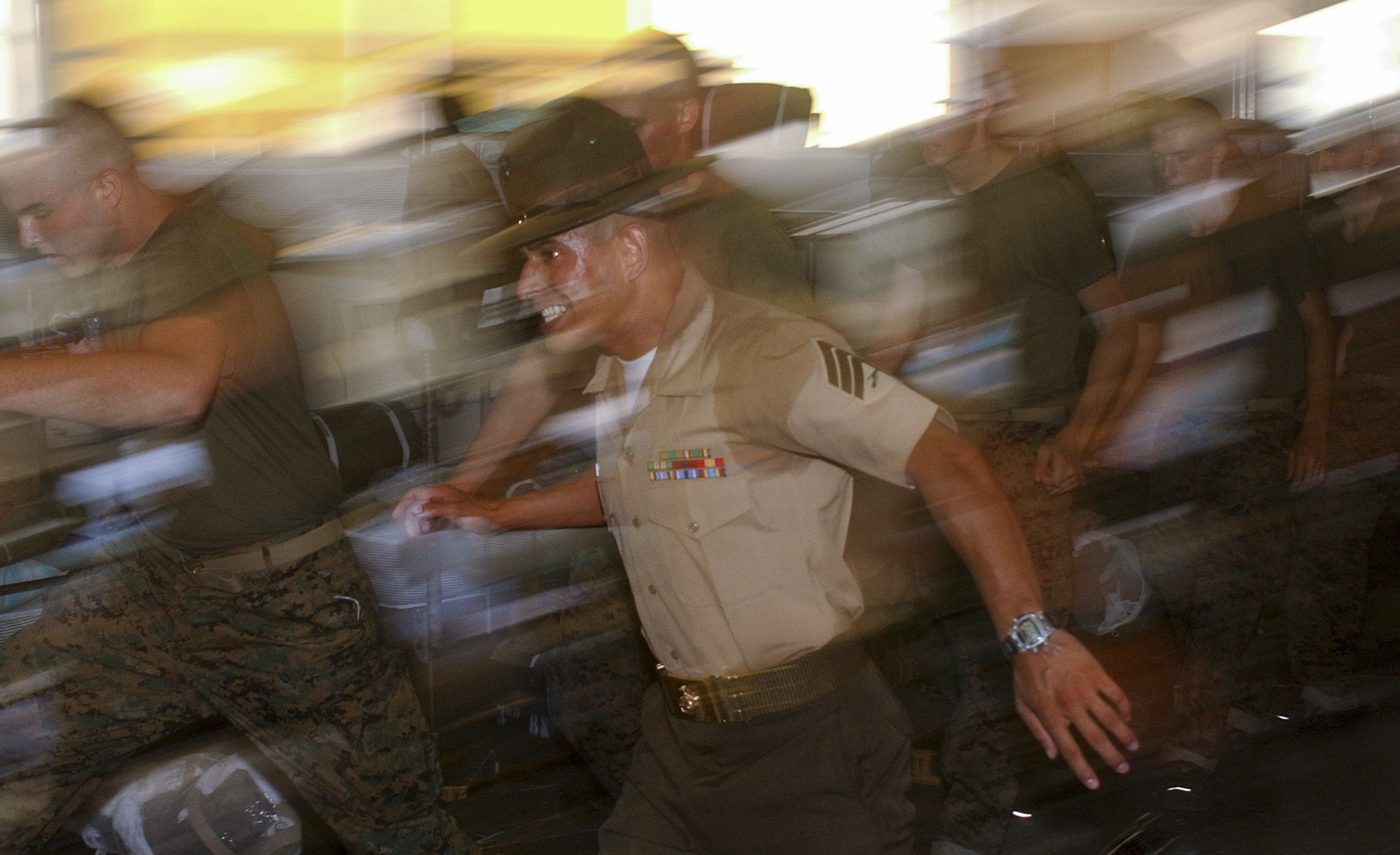 Read Next: