Sun is pouring through a wall of windows into a bustling room of smiles and conversation in San Antonio, Texas. The building is filled with the aroma of coffee as dozens of patrons start their day with a warm cup. The Black Rifle Coffee Company Bitters Road coffee shop is the first BRCC shop in the state and, since opening last fall, has become a place where many meet to enjoy good coffee, conduct business, and absorb BRCC's unique approach to coffee culture.
The shop opened Oct. 3, 2020, but the grand opening was limited by COVID-19 restrictions. Only the drive-thru was allowed to serve customers, but BRCC offered the first 50 cars a free year of drip coffee from the shop and a custom BRCC coffee mug. The first car arrived in the drive-thru at midnight, and by 3 a.m. cars were lined up all the way down the street awaiting the shop's premiere. During the grand opening, the shop recorded approximately $16,000 in sales.
Since then, the shop has thrived. Store managers said at least 20 regulars of the Bitters Road coffee shop visit five days out of the week, every week. Day in and day out, the shop is humming with conversations, business meetings, interviews, and even reunions between veterans who served together.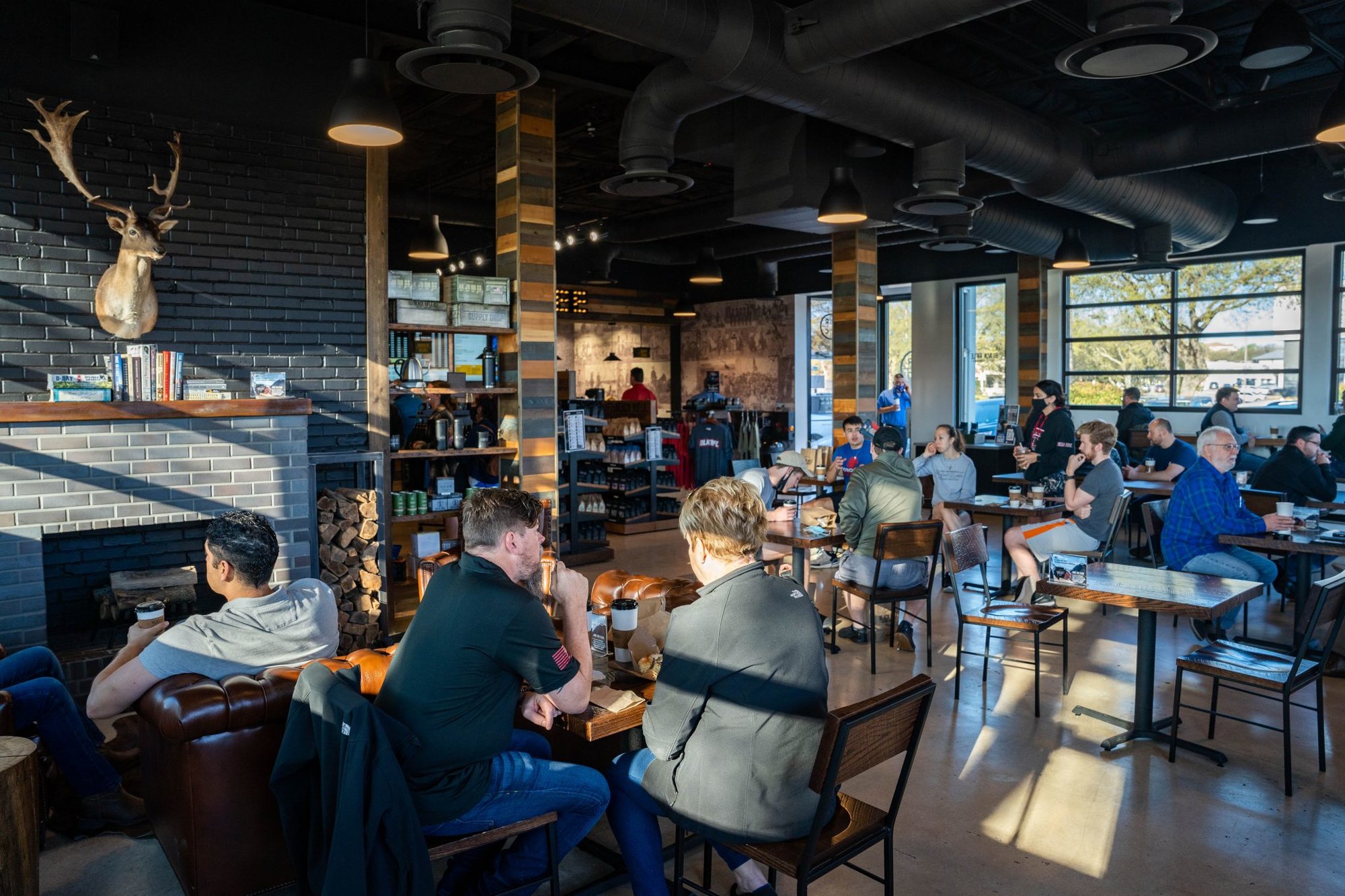 At the center of the hustle and bustle of the shop is Joel Reyes, a team member trainer and US Army veteran who served as a chemical, biological, radiological, and nuclear (CBRN) specialist for six years. He walks around the coffee shop checking with customers about how their day is going and if he can get them anything else. He's jovial and sets a positive mood for the rest of the staff and customers.
BRCC employs hundreds of veterans who work in various areas of the company such as marketing, customer service, and the content department. The Bitters Road coffee shop is no exception. Of the shop's 30 employees, seven served in the military, each a small part of BRCC's founding belief that coffee can be a way to bridge the gap of misunderstanding between the veteran and non-veteran sectors of the public.
Reyes recently talked with Coffee or Die Magazine about his military background and the culture in the BRCC coffee shop. He never imagined that skills he learned in the military would apply to brewing coffee, but he says he now uses them every day. Attention to detail, precisely following steps, and even work ethic were all part of being a CBRN specialist overseas and stateside, which he now carries over to the intricacies of different coffee brewing methods and recipes.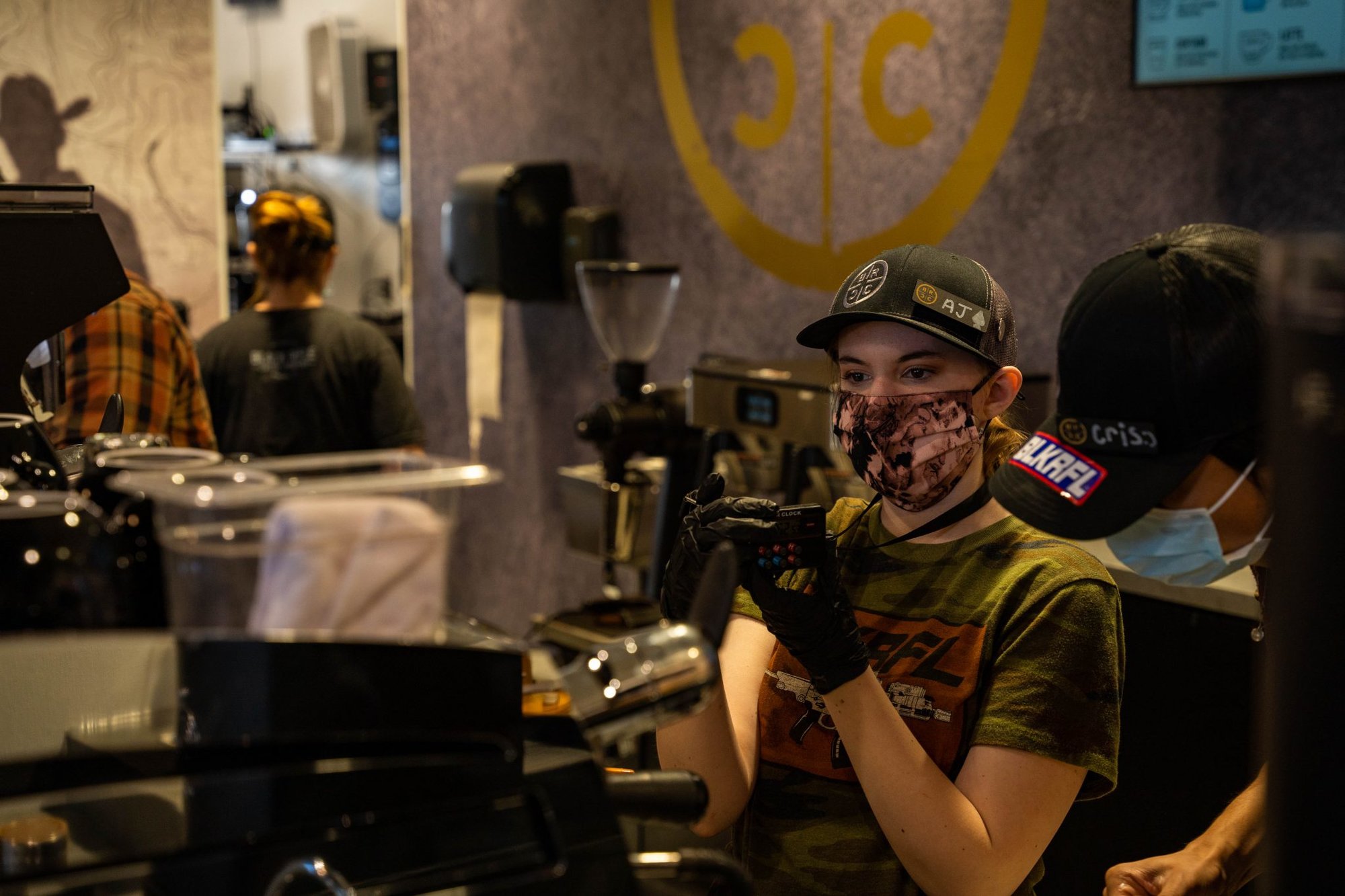 "Being here at the Bitters [Road] store and basically opening the store up, there was a lot of opportunity for me to think on my feet and to utilize the different skills that I learned — anything from maintenance to paperwork, honestly, I've utilized that here at the Bitters store," Reyes said. "And it's really cool that the company lets me have that kind of leeway in solving problems in the best way that I can see fit."
He said that before working for BRCC, he didn't know what a Chemex was. When he made coffee, he followed the basic steps but never dove into the details. But a few months after his honorable discharge from the US Army, he drove past a BRCC sign that caught his attention. He walked into the store and asked if they were hiring. Reyes applied and had a job at the BRCC Bitters Road coffee shop by the next day.
Early into his job at BRCC, he quickly learned that a Chemex is a device used to make pour over coffee. Reyes later had a cup of coffee brewed from Ethiopian beans. The moment was a revelation, he said, as the taste of the beans showed him just how expansive the field of coffee brewing can be. And he realized that the culture of BRCC paired with an identity he deeply related to. His new job gave him a focus in life that he says makes him happy, something he didn't experience in his first several months out of the military.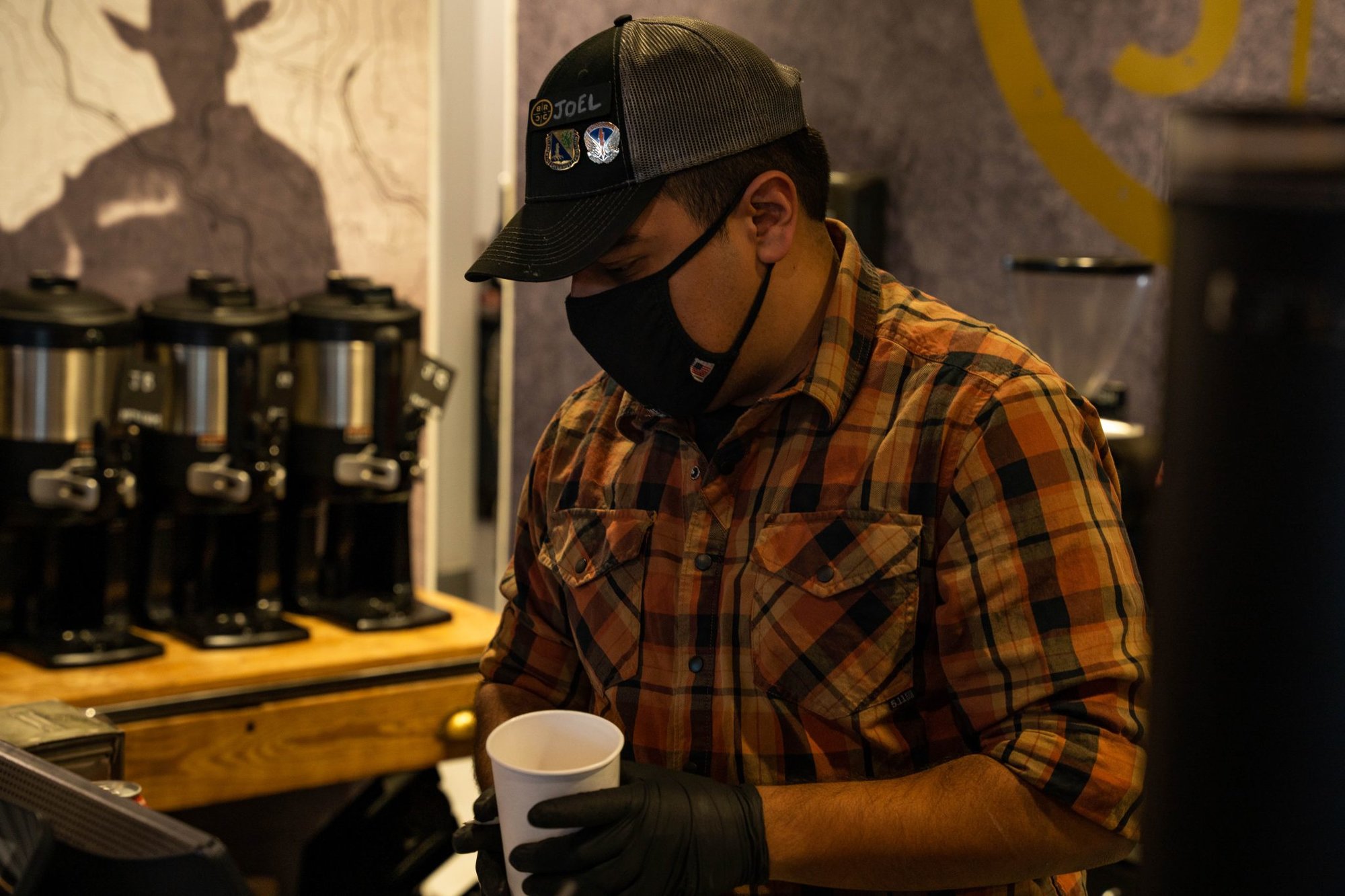 "It's just being able to be in a place where I can be passionate about something artistic and technically savvy about it all in one," Reyes said. "And I feel like that's when the sparks really hit for me. It's like, okay, it's not just one or two things. It's a dozen different variables that I can put together and make something out of it that people will enjoy."
Reyes described a CBRN specialist as a jack-of-all-trades and said his work at BRCC maximizes his can-do mindset. Though creativity wasn't exactly a standard operating procedure for him in the military, he now has the freedom to create new coffee recipes for the Bitters Road menu.
"Being able to take a bunch of different things like, just having that jack-of-all-trades mentality, and have a company or just have a place to say 'Hey, we value that and we're going to use that to the full potential,' because they definitely run us through the wringer in the best way here," Reyes said. "We develop new training plans. We develop new coffees, new drinks like latte drinks, we develop new SOPs as far as how the shop runs. Since this is the first shop, this is the blueprint. This is how we're going to build all the other shops around it."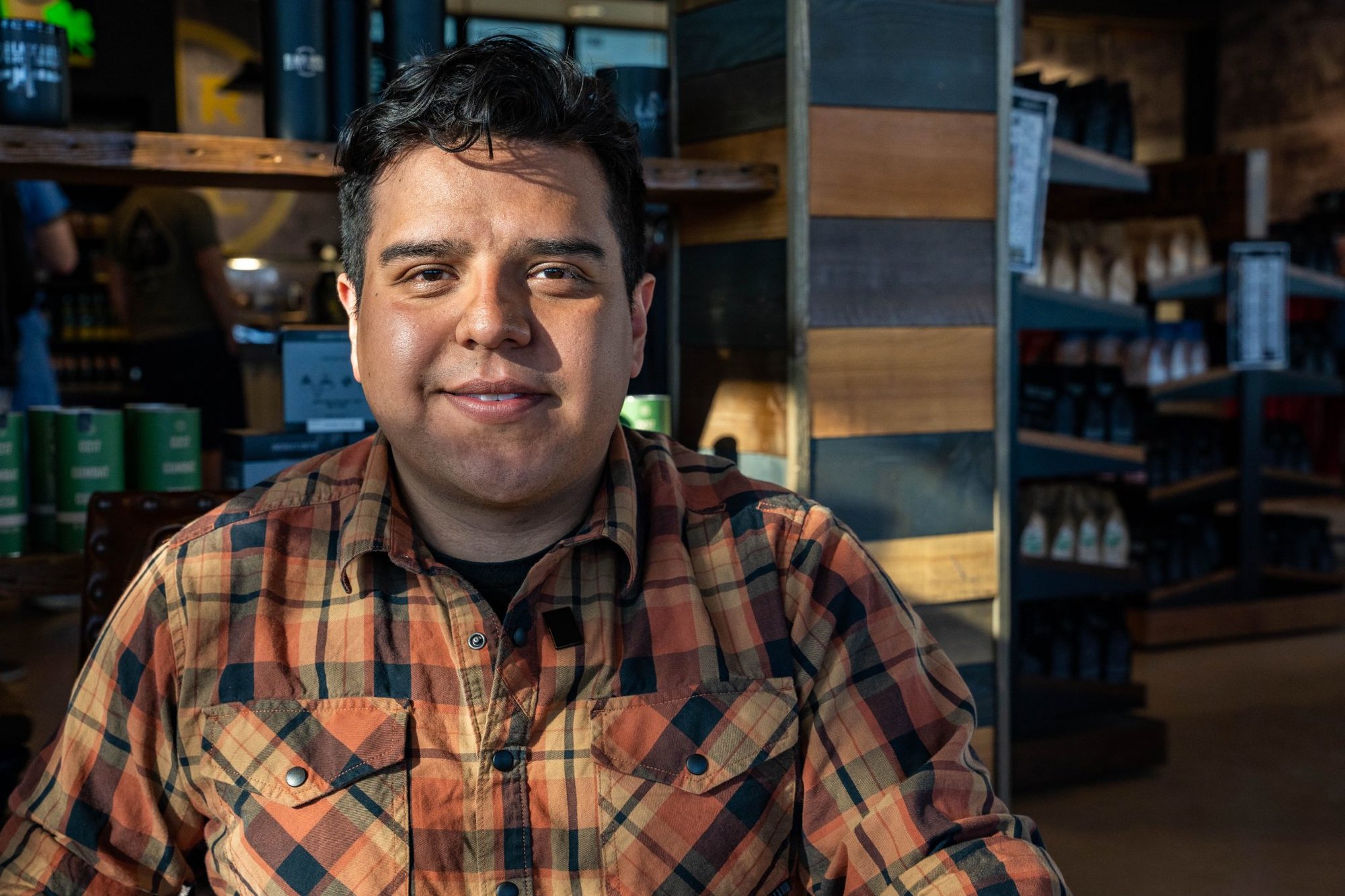 Reyes regularly meets other veterans with similar overseas experiences. Just a week before this interview, he served coffee to a Gulf War veteran who was also a CBRN specialist. They compared the similarities and differences between their deployments, something Reyes really enjoyed. It reminded him of the camaraderie he experienced in the military.
Not only does Reyes get the familiar feel-good sensation being around fellow veterans, but he also loves how the Bitters Road staff of civilians and veterans come together for the same goal of serving the best cup of coffee possible with a cultural focus that keeps their diverse array of customers coming back.
"Coffee shops have always been a place of exchanging ideas — political, ideological, theological, and putting that into a modern timepiece, it's really cool to see," Reyes said. "Old vets interacting with young vets, and then interacting with random people that have zero experience with the military, or LEOs, or first responder [communities] at all. And it's just like, 'Oh, wow, this is a little bit of us, this is a bit of our culture.' And it's helping close that gap."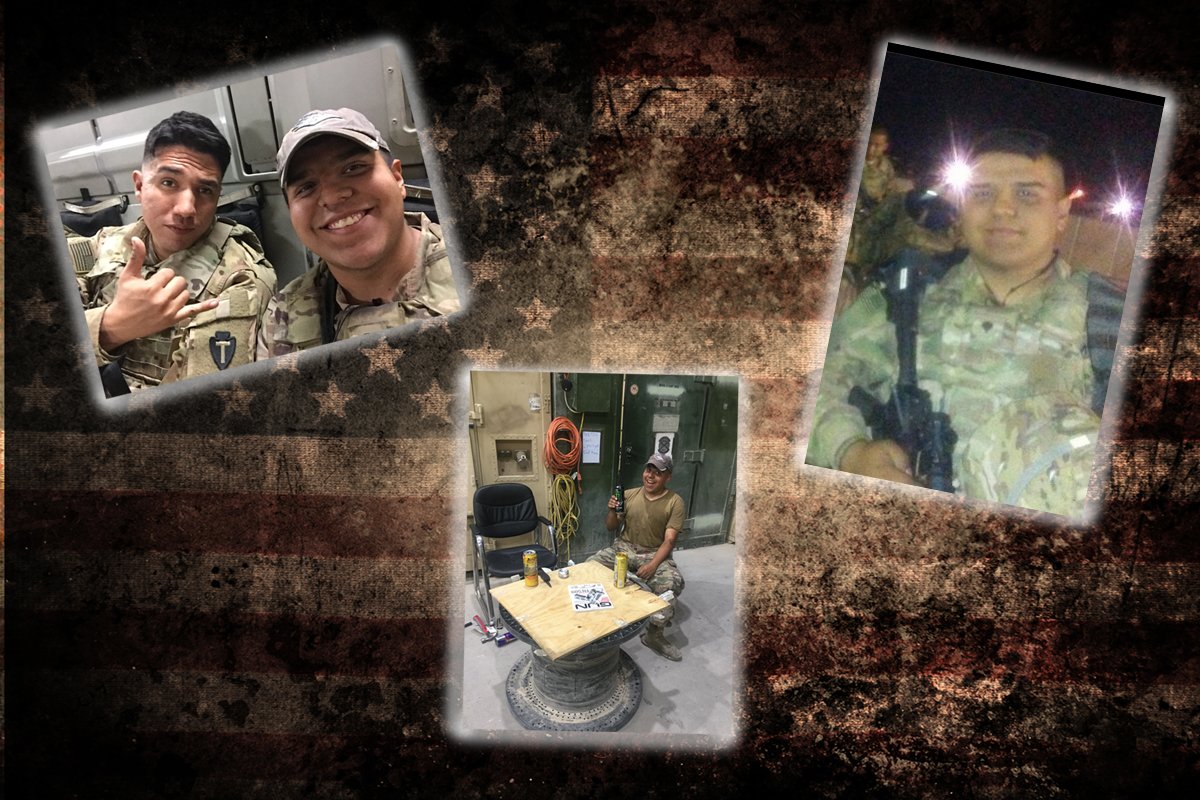 Since starting at BRCC, Reyes has pursued a personal side mission. He is trying to help young soldiers fresh out of the military avoid mistakes he made. A big one, he said, is energy drinks. Reyes said he, like many others, overconsumed energy drinks while in the military, searching for ways to get through the long hours. Now, he said, he is more aware of the unhealthy side effects of that habit.
Now, when soldiers come into the coffee shop, he makes it a point to talk to them and suggest new ways of making coffee — different brewing styles that are easy to do in the field or the barracks — showing them that coffee is a healthy alternative to energy drinks.
Reyes has become a fan of a recipe he learned after Heather Lynn, also known as the Bitter Barista, came through and ordered an American Soda: a combination of one bottle of soda water, one teaspoon of vanilla extract, and two shots of espresso. He kicks off his day with a cup of BRCC's Blackbeard's Delight, which he typically makes as a cold brew or with a French press. When he arrives at work, he throws together an American Soda to really get his day going — the drink kicked off an explosion of sparks in his head when he first tried it, just like that Ethiopian brew.
Since trying the American Soda, Reyes has continually searched out new brew recipes and is now working on incorporating recipes he's learned through his extended family in Mexico. He hopes they'll eventually be served at the Bitters Road coffee shop.
Reyes started with little knowledge of the intricacies in the world of brewing coffee. Still, because he is passionate about researching everything, he's switched over from a part-time employee earning an income while attending college to being a full-time employee dedicating his time to the coffee grind (pun intended) while attending college part-time.
Using the espresso machine is Reyes' favorite part of the job. He enjoys the technical nature of the process so much that he now plans to enroll in a school run by the Specialty Coffee Association's Coffee Technicians Guild to learn different coffee machines inside and out. He's doing this on his own, and his reasoning is simply that working at the coffee shop awakened a passion he didn't know he had. And he's never been happier.
Read Next:
---
Full disclosure: In case you didn't know, Coffee or Die is wholly owned by Black Rifle Coffee Company.