The new nose art decorating a 100th Air Refueling Wing KC-135 Stratotanker aircraft pays homage to a Bronze Star recipient and the unsung heroes of the bombardment group known as the "Bloody Hundredth."
A dedication ceremony earlier this month at Royal Air Force Mildenhall unveiled the art and honored the late Master Sgt. Dewey Christopher, the former 351st Bomb Squadron crew chief and a veteran of the 100th Bombardment Group.
The 100th Bombardment Group earned the "Bloody Hundredth" nickname due to the heavy losses it took during World War II. Their losses weren't the highest of any 8th Air Force Group, according to the American Air Museum, but in several instances the Bloody Hundredth lost numerous planes during a single mission.
One of the lowest days was Oct. 10, 1943, when a group took off for Munster, Germany. Just one aircraft made it back to Thorpe Abbotts in Norfolk, England.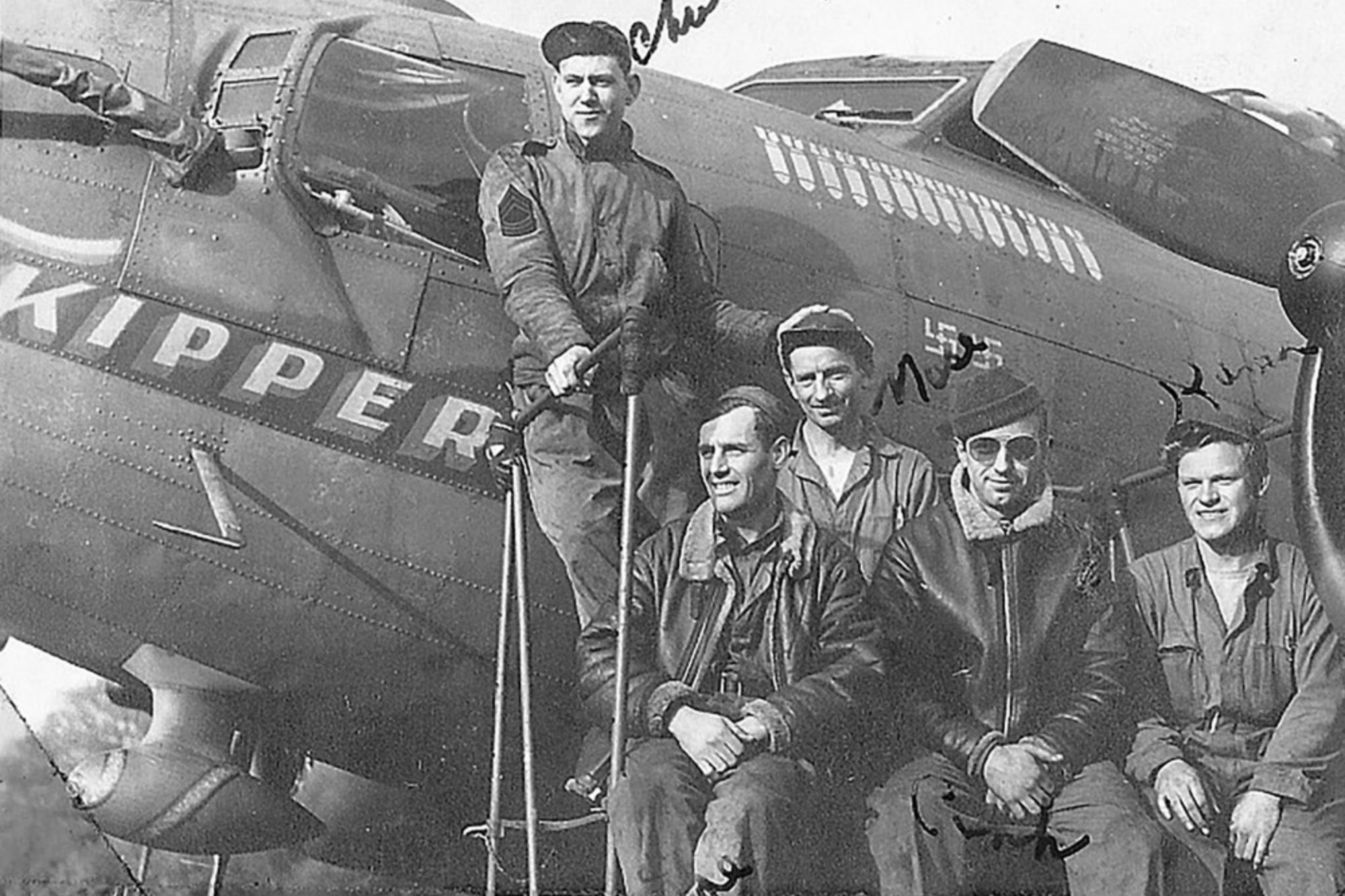 Christopher joined the US Army Air Forces in December 1941 after hearing of the attack on Pearl Harbor. He worked on B-17 Flying Fortress aircraft including "Skipper" and "Skipper II" as a maintenance crew chief at Thorpe Abbots. Christopher earned the Bronze Star for having more than 80 missions without any discrepancies on his "Skipper II."
After returning home to his wife and son in 1945, Christopher went on to work on early model DC-3s for American Airlines, according to the 100th Air Refueling Wing. He passed away in October 2019 at the age of 96.
Now, a KC-135 Stratotanker refueling aircraft bears the name "Skipper III."
"My family and I are so honored, touched, and honestly, over the moon with the wonderful tribute of the 'Skipper III' nose art as developed and presented by the 100th ARW," Christopher's son Gary said, according to 100th Air Refueling Wing Public Affairs. Gary joined the ceremony remotely from his home in Texas.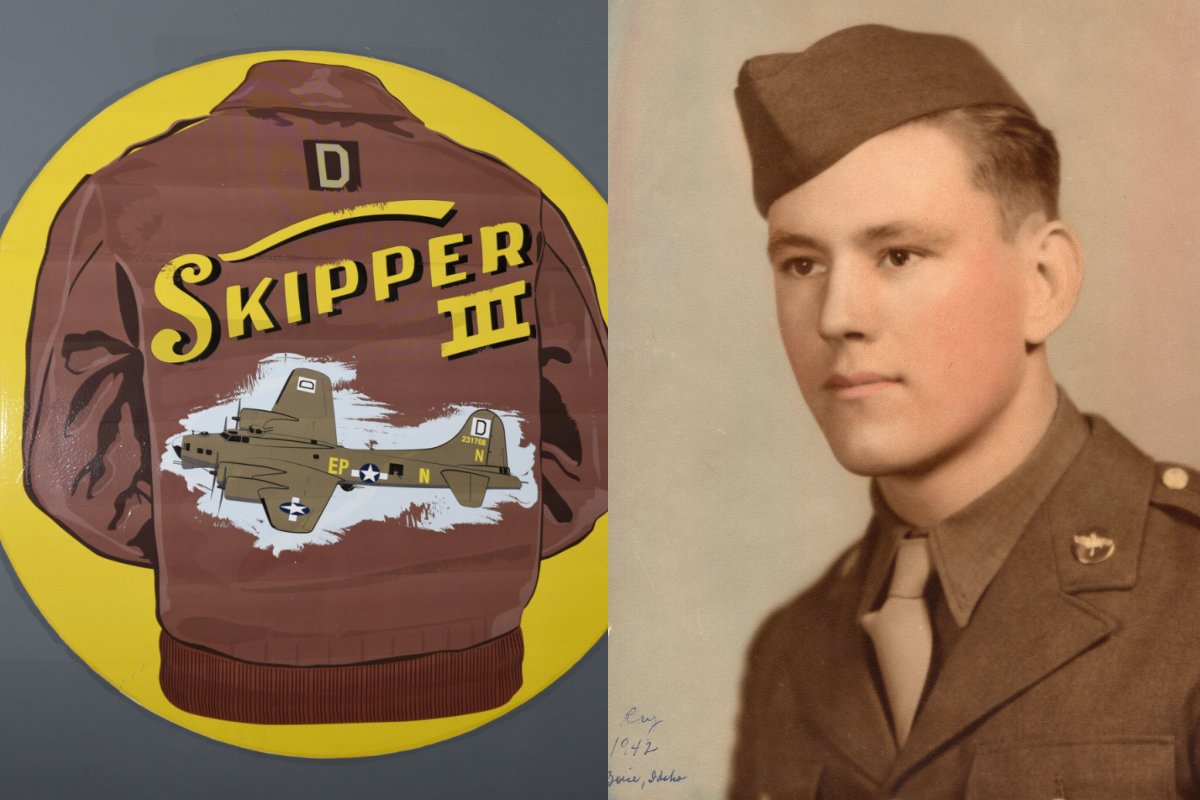 Airmen, civilians, and guests from the 100th Bomb Group Memorial Museum attended the event.
"What's true today was also true in World War II," 100th ARW historian Rob Paley said. "Behind every successful mission flown were teams of ground personnel and maintenance specialists who worked around-the-clock to generate aircraft."
By bringing Skipper III into the fleet, Paley said they are honoring Christopher's instrumental and diligent role in generating aircraft that were safe and ready to fly at a moment's notice.
"He represents the unsung heroes of the Bloody Hundredth," Paley said.
Read Next: Castner's Cutthroats: The Alaska Scouts Who Retook US Soil in WWII