When he boarded United Airlines Flight 91 out of Newark, New Jersey, FBI Special Agent Bobby Chacon was only thinking about dive gear. It was the morning of Sept. 11, 2001, and the Michigan State Police had requested assistance from Chacon's New York dive team to recover evidence from a lake — Chacon's specialty. His flights that morning were scheduled to take him to Traverse City, Michigan, with a layover in Chicago.
After the plane took off, Chacon watched from his window seat while Manhattan shrank into the distance. A native New Yorker from Brooklyn, he always loved seeing the iconic skyline. Odd, he thought, as he observed what looked like smoke and glitter coming from the World Trade Center.
"It looked like an explosion had gone off inside the building," he later told Coffee or Die Magazine in an interview.
Chacon had just witnessed American Airlines Flight 11 hitting the north tower. He recalled listening to radio Channel 9 — a frequency available for passengers to listen to cockpit communications.
"I knew something was wrong," Chacon said. "The pilots were talking about it."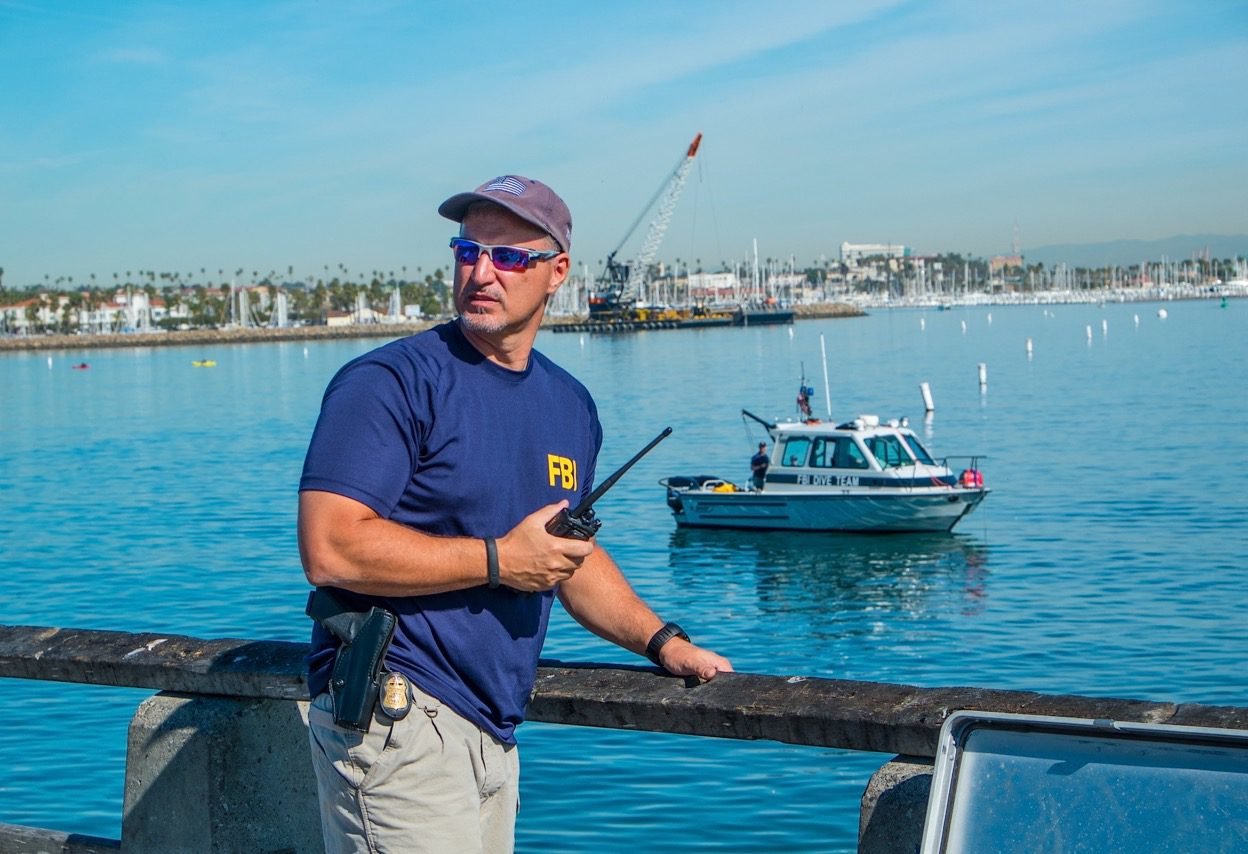 Chacon started diving with the FBI part-time in 1995; he was the FBI special operations team's first hire from outside the department. At the time, he was a full-time criminal investigations agent in New York City, working cases with his partner, who was a detective in the New York City Police Department.
In the early days of Chacon's career, he worked with the gang task force in New York. Chacon's investigations focused on the "big five" New York crime families — Bonanno, Colombo, Gambino, Genovese, and Lucchese. After seeing so much murder and pain, Chacon was ready for a change. So he transferred to the dive unit.
Chacon ultimately expanded the New York City FBI underwater evidence collection dive teams to Los Angeles, Miami, and Washington, DC.
"I was the first full-time diver in FBI history," Chacon explained. "I spent the next 19 years underwater."
On the morning of Sept. 11, 2001, Chacon and three other agents showed their law enforcement credentials to flight attendants as they took their seats aboard the United Airlines jet. After takeoff, the co-pilot left the cockpit and alerted Chacon and the other agents about the unfolding disaster in New York City.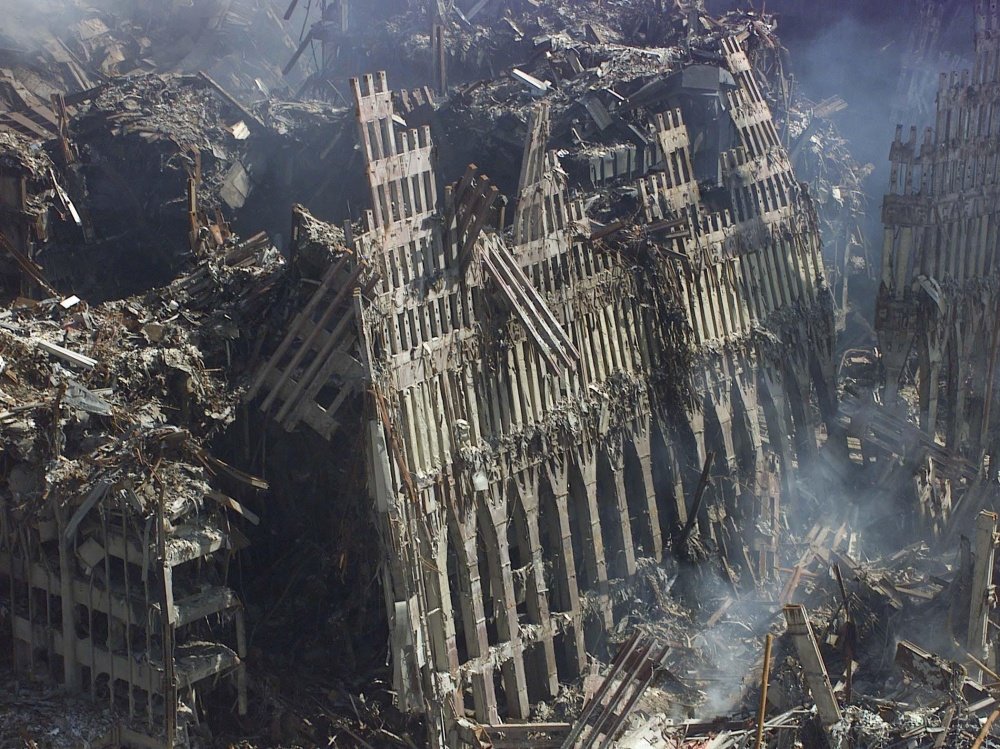 Misinformation was rampant at the outset of the attacks. There were hundreds of potential targets. No one knew for sure how many aircraft had been hijacked or the extent of the terrorist plot. The pilot and co-pilot could not raise Flight 93 on the radio — the Boeing 757 had taken off only moments before Flight 91. "I thought it was going to be like Red Dawn," Chacon recalled, referencing the 1984 film.
Aboard the airborne airliner, Chacon was on edge. He watched the other passengers closely, looking for any odd behaviors.
"I looked hard at every single one of them," Chacon said. "There were certain cues I was looking for — nervous, hyper, vigilant, sweating, fidgeting. Those would indicate to me that it was the final stages in an operational plan. But many of the faces just had concern and curiosity."
Chacon pressed the pilot for an explanation as they unsuccessfully tried to raise Flight 93 on the radio.
"Why would they turn off their transponder?" Chacon asked, referring to Flight 93's radio beacon.
"They wouldn't," the pilot responded. The anxiety in his voice was clear. "It means they're not flying the aircraft."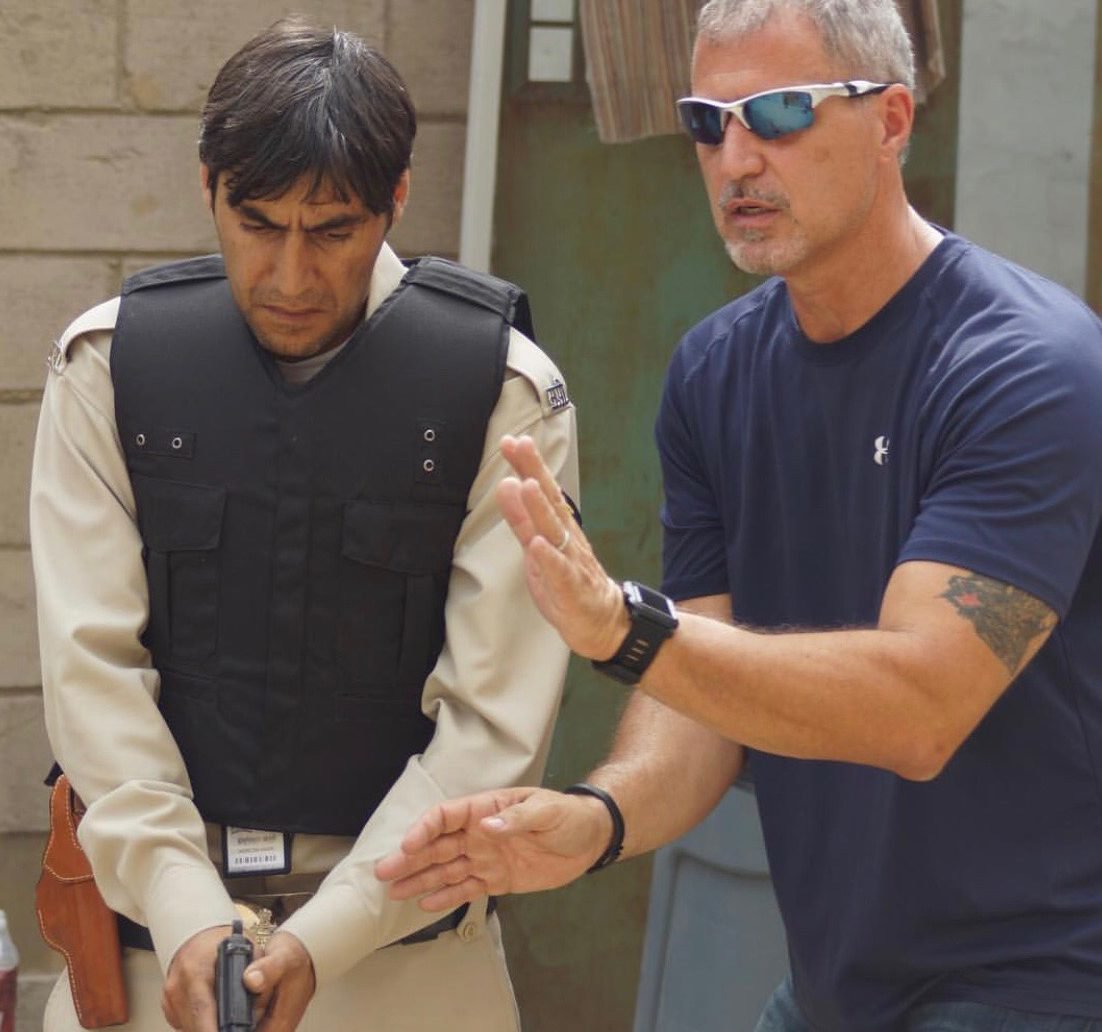 After a spate of skyjackings in the 1970s and 1980s, many airlines had ordered their pilots to comply with hijackers' demands but to never give up aircraft control. Knowing this, Chacon understood that, if Flight 93's aircrew were not responsive, they were probably dead.
From the onboard phone and cell phones, more information began to trickle into Flight 91. The towers had fallen, people were saying. That's impossible, Chacon thought. The towers can't fall.
Air traffic control ultimately ordered Flight 91 to divert to Detroit. On final approach, Chacon half expected to see skyscrapers on fire. On the ground, planes were lined up on the tarmac with no places to park. Flight 91's passengers exited the aircraft by staircase and unloaded their own luggage from the cargo hold.
Inside the Detroit airport, it was pure chaos. Chacon and his team passed an airport bar with a TV showing images of the falling towers. "I felt like I was watching people I knew die," Chacon said.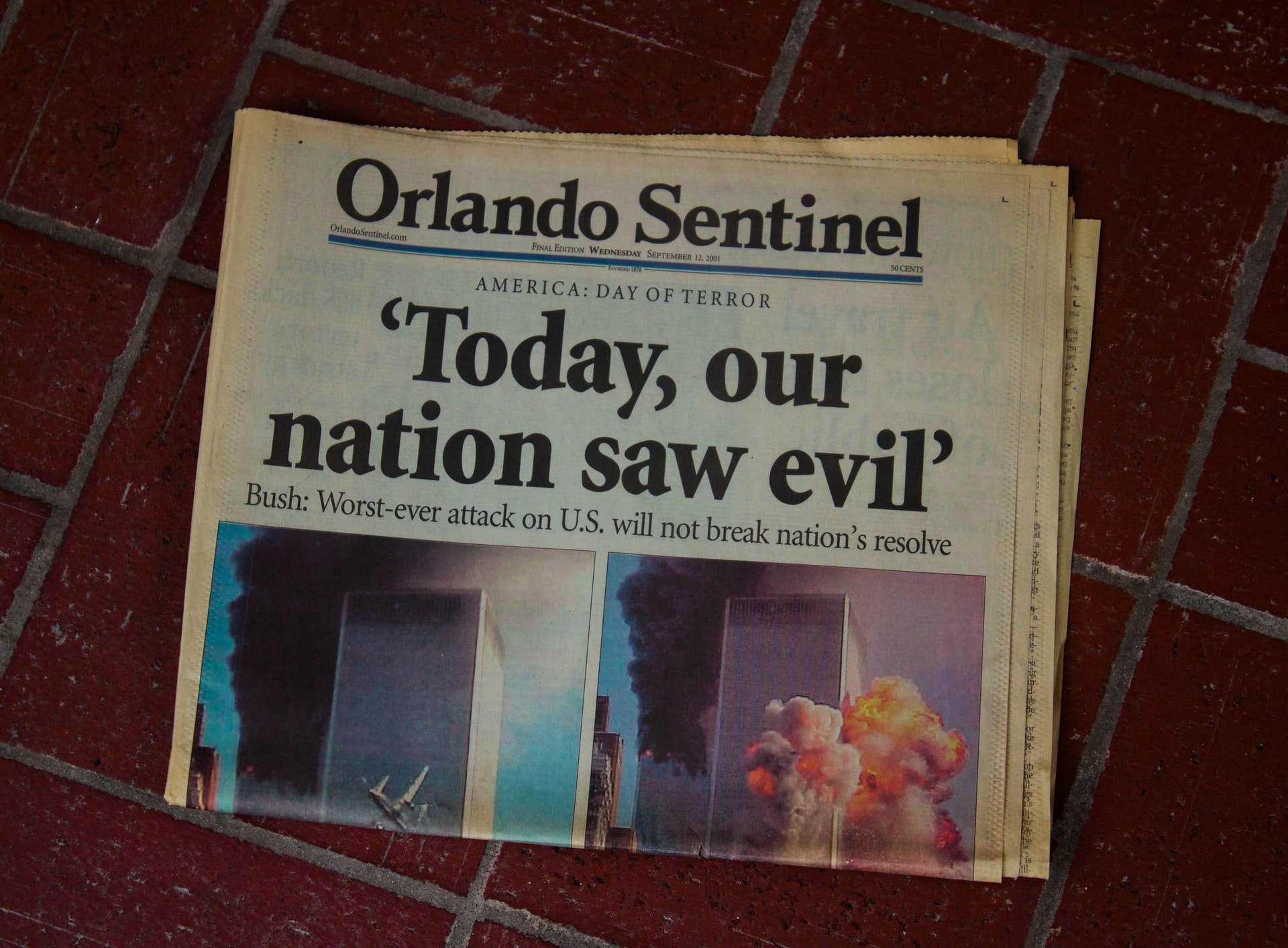 The FBI agents paused for a moment to watch the horrific images. Reality set in, hardening their resolve to get back to New York City as soon as possible.
With no rental cars available, the FBI agents scrambled to find transportation. Attorney General John Ashcroft had been scheduled to visit Detroit that day. For obvious reasons, Ashcroft never showed. But his security detail had a 15-passenger van available for Chacon's team. With lights and sirens blaring, Chacon's team sped out of the Detroit airport and headed east as quickly as possible.
During the ride, the agents tried to reach their family members. It took hours, in some cases, to break through the heavily overloaded cell phone networks. Knowing Chacon had been on a flight out of Newark that morning, Chacon's wife was understandably relieved when she finally heard her husband's voice.
The FBI dive team arrived in New Jersey, and the agents retrieved their cars from the Newark airport. "It was like an armed camp," Chacon said.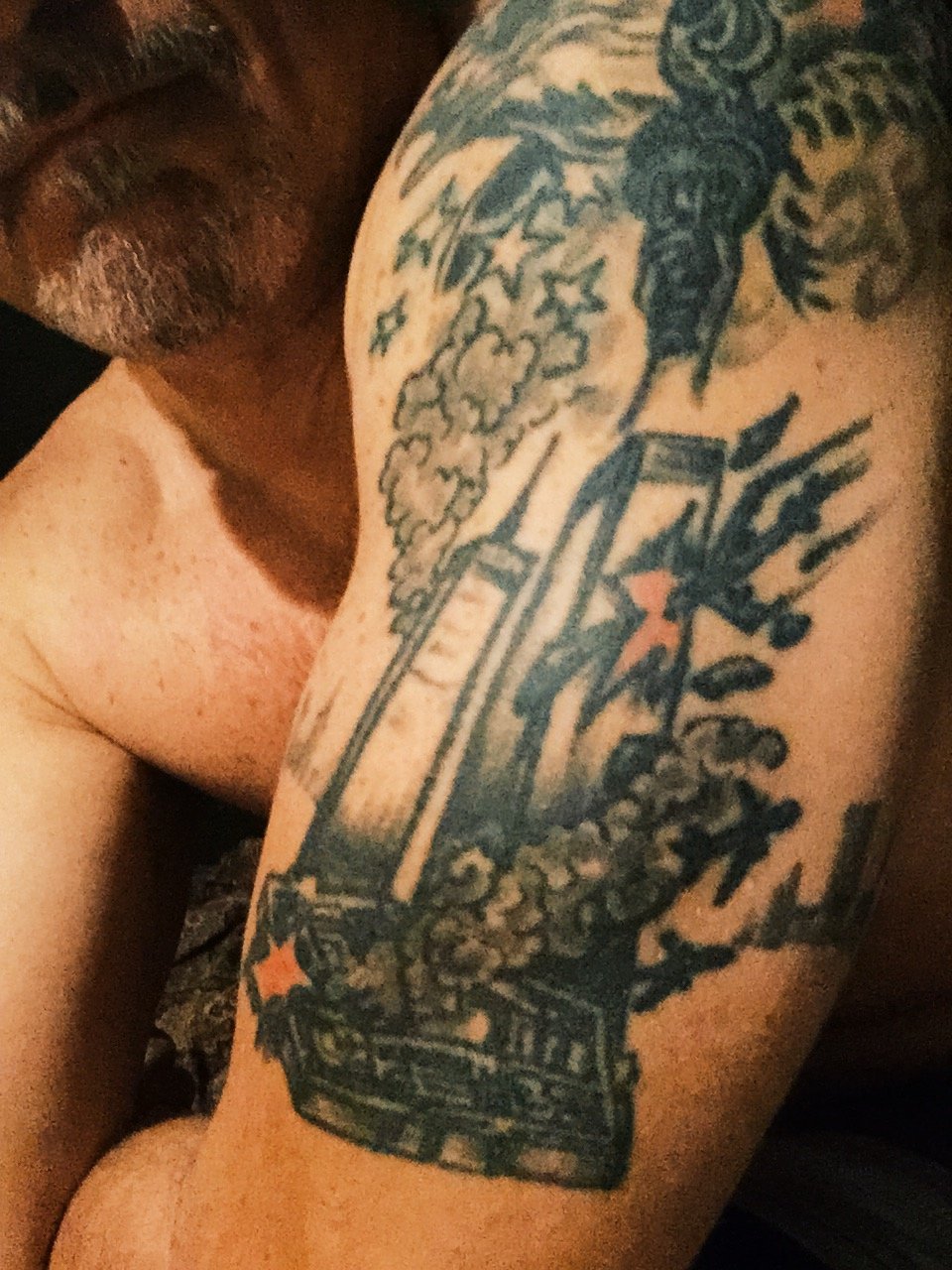 The agents drove up the New Jersey Turnpike to the Holland Tunnel. That day, the road, notorious for its traffic, was practically empty. Except for several police checkpoints, the Holland Tunnel was eerily quiet. When he finally reached the World Trade Center site, Chacon was awestruck. The true gravity of the event sank in.
In the ensuing months, Chacon worked at the "pile" at ground zero. After a counterterrorism assignment for the 2002 Olympics in Salt Lake City, Chacon returned to New Jersey for some time. When he first saw the Manhattan skyline again, he was immediately struck by its emptiness. He briefly thought, Where are the towers?
While waiting for its flight, Chacon's FBI dive team had likely sat within yards of the Flight 93 hijackers. His proximity to the disaster — and the brief moment in which he forgot about it — haunted Chacon.
"In the hours and days that followed [that moment], I had a tremendous feeling of guilt," Chacon said. He later hired a tattoo artist to enshrine the memory on his arm, as well as the names of his two friends who'd died in the 9/11 attacks — Leonard Hatten and John O'Neill.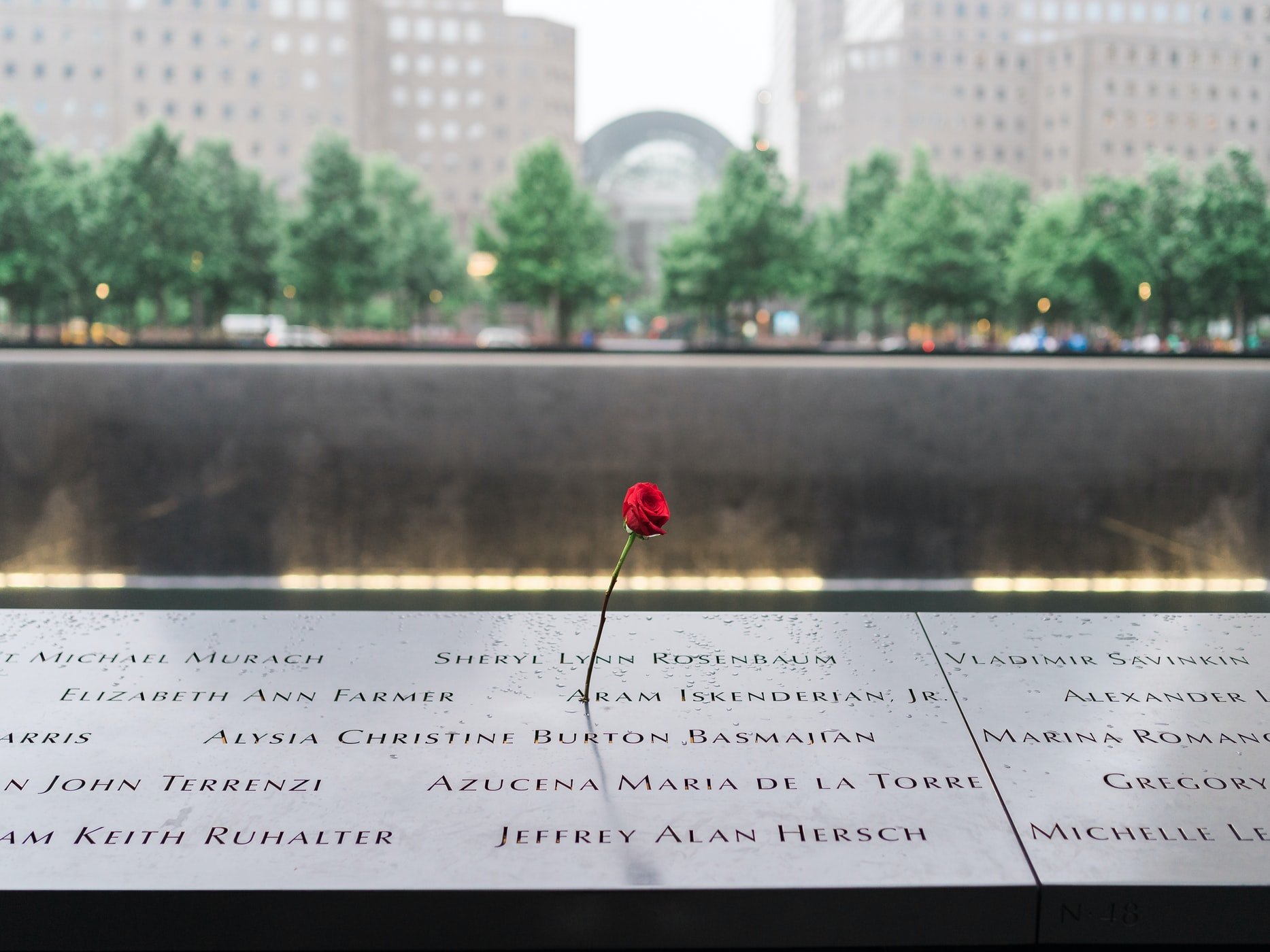 Hatten was the only FBI agent killed in the attacks. After witnessing the second airliner strike the World Trade Center, he assisted in evacuating the south tower. He died when the building collapsed.
O'Neill had retired from the FBI only three weeks prior to Sept. 11, 2001, to start a new job as head of security for the World Trade Center. He'd pushed his superiors to pursue Usama Bin Laden during his FBI career, but his repeated warnings went ignored for years. O'Neill called his loved ones before he died; his body was found in the rubble of the south tower.
Since moving to Los Angeles in 2007, Chacon has not returned to Manhattan to visit the National September 11 Memorial & Museum at ground zero. He will someday, but he's not yet ready. After a 27-year career, Chacon retired from the FBI in 2014. Today, he provides technical expertise for true-crime documentaries and news networks. He also writes plays and scripts for series such as Criminal Minds: Beyond Borders and Breaking Homicide. He recently co-published an Audible Originals podcast, After the Fall, which details the FBI's investigation of the Sept. 11, 2001, attacks.
Read Next: