Farmers were working their rice fields in the Nigerian village of Koshobe on Saturday when the gunmen arrived on their motorcycles. The militants belonged to the notorious Boko Haram Islamist extremist group, which garnered international attention in 2014 after kidnapping 276 schoolgirls, who were mostly Christian, from the Nigerian town of Chibok.
On Saturday, however, the Boko Haram terrorists were not looking for kidnapping captives. They were in search of blood.
According to regional media reports and the United Nations, the terrorist force collected scores of farmers, tied them up, and then systematically slit their throats. At first, the Nigerian government estimated a death toll of 43. Then 70. And on Sunday, a UN statement ultimately estimated at least 110 people had been murdered in the attack.
"At least 110 civilians were ruthlessly killed and many others were wounded in this attack," Edward Kallon, the UN humanitarian coordinator in Nigeria, said in a statement.
"The incident is the most violent direct attack against innocent civilians this year," Kallon said, adding: "I call for the perpetrators of this heinous and senseless act to be brought to justice."
Nigeria's president, Muhammadu Buhari, called the attack "insane," according to a statement issued by a spokesman on Twitter.
Saturday's especially savage attack in Nigeria underscores the widespread Islamist extremism threat in Africa, which has spurred an ongoing US counterterrorism effort across the continent.
In a move to reinforce American military influence on the African continent, and to counter the rising terrorist threat, the US established a new unified combatant command in 2007 — US Africa Command, or AFRICOM, based in Stuttgart, Germany. Today, the US military maintains a broad, if somewhat quiet, military presence in Africa, comprising some 6,000 Department of Defense personnel, according to a US Africa Command report to Congress.
On Oct. 31, a team of some 30 US Navy SEALs parachuted into Nigeria from US Air Force Special Operations CV-22 aircraft and conducted a raid to rescue a 27-year-old American named Philip Walton who was being held hostage by several gunmen. Following a brief firefight that killed six of his captors, Walton was rescued unharmed. No SEALs were reportedly wounded in the exchange.
A senior CIA officer from the agency's paramilitary division, Michael Goodboe, was killed during a recent terrorist attack in Mogadishu, Somalia, underscoring an ongoing US counterterrorism operation against the al Qaeda-affiliated jihadist group al-Shabab. Another US service member was wounded in combat in Somalia in September.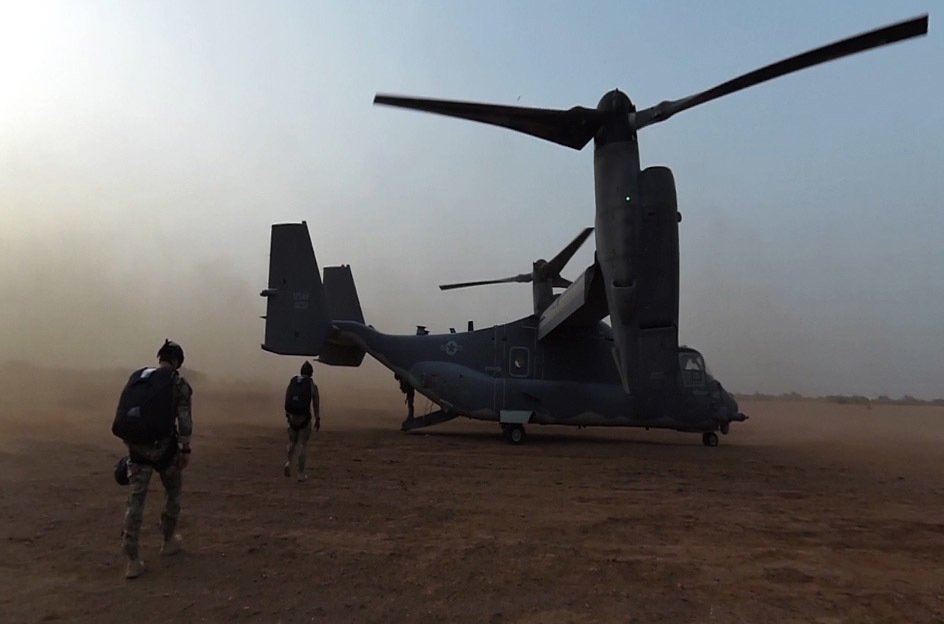 Al-Shabab has conducted a terrorist campaign across Africa for years, seeking to establish a strict version of Islam and undercut Western influence. A January attack by the terrorist group in Kenya killed a US service member and two Pentagon contractors.
About 700 US military personnel are deployed to Somalia to advise and assist Somali troops in combat against al-Shabab, as well as to support those operations with precision airstrikes. As part of a broader reduction of the US military footprint in Africa, the outgoing administration of President Donald Trump is mulling whether to withdraw all US forces from Somalia by the time President-elect Joe Biden takes office in January.
In northern Africa, US military forces operate both manned and unmanned ISR aircraft to conduct counterterrorism missions. US military aircraft operating in the Horn of Africa region also contribute to anti-piracy operations. Some 3,000 US personnel, including Marines and special operations aviation units, are based at Camp Lemonnier, Djibouti. US special operations forces operate across Africa, sometimes accompanying partner forces on raids against terrorist groups.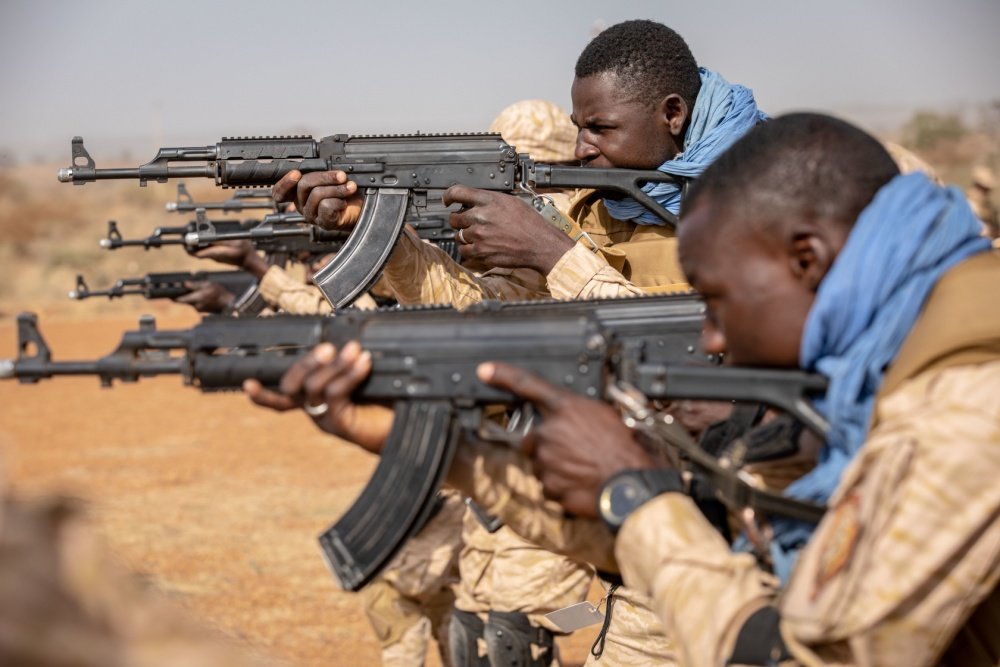 Nigeria's Borno state, where Koshobe is located, held long-delayed elections over the weekend, which was likely the impetus behind Saturday's attack, experts say. Regional media reports said the murdered farmers were mostly transient workers from other areas.
"Our people are in very difficult situations, they are in two different extreme conditions: in one side, [if] they stay at home, they may be killed by hunger and starvation; on the other, they go out to their farmlands and risk getting killed by the insurgents. This is very sad," the governor of Borno state, Babagana Zulum, said on Sunday, according to the BBC.
In addition to the dead, six more civilians were wounded and eight remain missing, including women, the UN reported. The leader of an anti-jihadist, pro-government militia said the attack had the hallmarks of Boko Haram.
"It is no doubt the handiwork of Boko Haram who operate in the area and frequently attack farmers," said militia leader Babakura Kolo, who was on hand to assist survivors and collect the dead in Koshobe, regional agencies reported.
Nigerian government forces have been at war with Boko Haram, as well as its ISIS-linked splinter, ISWAP, since 2009. The conflict has waned in recent years, but the terrorists continue to indiscriminately target civilians, often accusing them of being government spies or targeting them for their religious beliefs.
"It is unfortunately one of too many such attacks targeting farmers, fishermen and families who are trying to recover some livelihood opportunity after over a decade of conflict," Kallon, the UN humanitarian coordinator in Nigeria, said in a statement regarding Saturday's attack in Koshobe.
According to international aid organizations, the conflict in Nigeria has killed some 36,000 people and displaced a further 2 million since 2009. Last month, Boko Haram killed 22 farmers in two separate attacks.
In a statement issued through a spokesman on Twitter, Buhari, Nigeria's president, said: "I condemn the killing of our hardworking farmers by terrorists in Borno state. The entire country is hurt by these senseless killings. My thoughts are with their families in this time of grief. May their souls rest in peace."