The soldiers of the 1st Battalion of the Australian Imperial Force (AIF) had overtaken a section of the Turkish trench system by nightfall. The assault at Lone Pine on Aug. 6, 1915, was a diversion to distract the enemy's attention away from the landings at Suvla Bay. This redirection was critical to ensure the Allied offensive of British and Australian troops could break through the Ottoman Empire's lines.
Lance Cpl. Leonard Maurice Keysor knew the risks. The 30-year-old had landed on the beaches during the invasion of the Gallipoli Peninsula on April 25, 1915. He understood the intimacy of hand-to-hand combat and what it took to survive life in the trenches, despite not carrying a rifle. For three months his sole job as a master bomb thrower entailed throwing back enemy hand grenades and explosives as they plopped into his position.
Keysor's commander looked through a rifle periscope to search for enemy troop movements. The darkness limited his view, but the commander told his men to stay alert and fix their bayonets. The commander's eyes widened as whistles sounded indicating a Turkish counterattack. An illumination flare shot toward the sky, artillery shells hummed in the distance, and bullets zipped through the barbed wire defenses.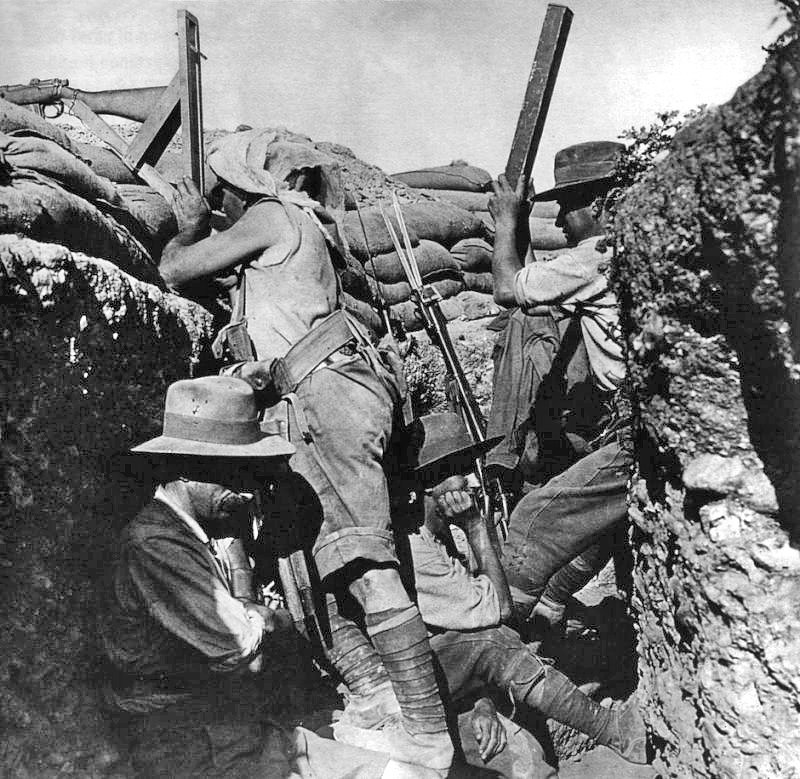 Keysor heard a thud and felt something land at his feet. He looked down and noticed an enemy hand grenade had hit his boot. He grabbed the oddly shaped bomb and hurled it back toward the Turkish-defended trench.
He heard its explosion and kept his eyes fixated toward the field as he crouched behind cover. Another bomb landed between two nearby Australian soldiers whose attention was occupied by advancing Turkish soldiers. This bomb was improvised out of a cylinder of meat and vegetable rations. The top had a sparkling fuse, shortening in the seconds it took for him to reach it. Keysor took off his coat, threw it on top of the improvised explosive device (IED), and added a sandbag on top to prevent the blast from hurling shrapnel down the trench.
Hand grenades were among the most deadly and psychologically damaging weapons on the battlefield. The limited resupply opportunities resulted in both sides crafting makeshift hand grenades out of empty food ration containers and filling them with metal shrapnel from cut-up pieces of barbed wire or the remnants of artillery shells. These devices were known as "jam tin bombs."
These jam tin bombs had an eight-second fuse, and it took immeasurable skill to react in time to either smother or throw one back before it detonated. For Keysor, this life-or-death decision-making ordeal continued for 50 straight hours between Aug. 7 and Aug. 8. Twice he was wrong when confronting an explosive, receiving a wound bad enough that medics suggested he leave the front lines.
Keysor refused medical treatment as the battle raged on. The Turks closed the fighting distance to within range of close-quarters battle.
His most priceless asset was his hand-eye coordination. Despite blood loss and feelings of nausea, Keysor used his schoolyard cricket-playing talents as an athlete against the enemy.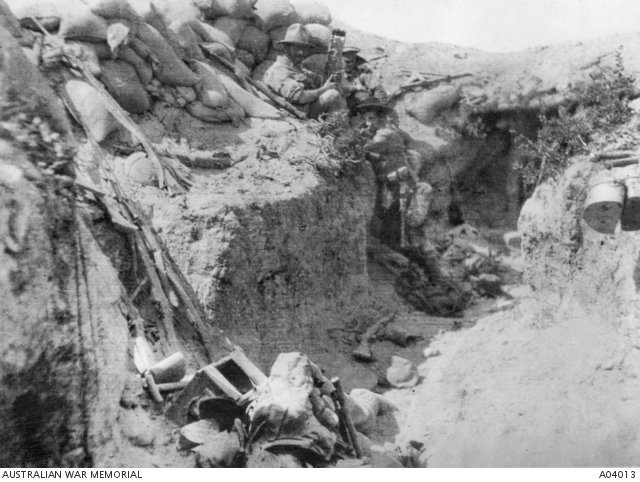 The Turks were at the other end of the trench and lobbed in "cricket ball" grenades — named for their familiar spherical shape and filled with 100 grams of TNT — a common tactic used before assaulting a position. Keysor fielded a bouncing explosive from the dirt with his bare hands as if he were fielding a cricket ball and pitched it back into the enemy's position with precision.
On more than one occasion, Keysor caught these cricket ball grenades in midair and chucked them back at the unsuspecting combatants. Because of their abnormally long 19-second time-fuses, Keysor threw the bombs into strategic areas to limit the possibility of being on the receiving end of a returning explosive.
The next day he volunteered to be the bomb thrower for another company that had had all of its bomb throwers killed or wounded. After his battalion was relieved, Keysor saw further action along the Western Front. After World War I, he married and was later asked to reenact his exploits for which he was awarded the Victoria Cross — equivalent to the Medal of Honor — in the 1928 film For Valour. Keysor's heroism was the subject of much public intrigue; however, he referred to himself as a common man and to his service in Gallipoli as "the only adventure he ever had."