KYIV, Ukraine — Today is big Friday for the Air Force's venerable "big ugly fat fellow."
The US Air Force is set to make a global show of force on Friday, flying B-52 bombers over all 30 NATO countries in a single day, underscoring a broader uptick in so-called bomber task force missions that are meant to show America's adversaries — namely Russia and China — that US bombers are ready and able to destroy targets anywhere on the planet, at any time.
"US security commitments to the NATO Alliance remain ironclad," said Gen. Tod Wolters, commander of US European Command, in an Air Force release.
"By further enhancing our enduring relationships, we send a clear message to potential adversaries about our readiness to meet any global challenge," Wolters said.
The B-52 bomber, nicknamed the BUFF, is a Cold War-era bomber capable of carrying nuclear and conventional weapons, including air-launched cruise missiles.
Four B-52 bombers based at Royal Air Force Fairford in the United Kingdom are to conduct the European leg of Friday's mission, which is named Allied Sky. Two additional B-52s based at Minot Air Force Base in North Dakota are to fly over NATO's North American countries of Canada and the United States.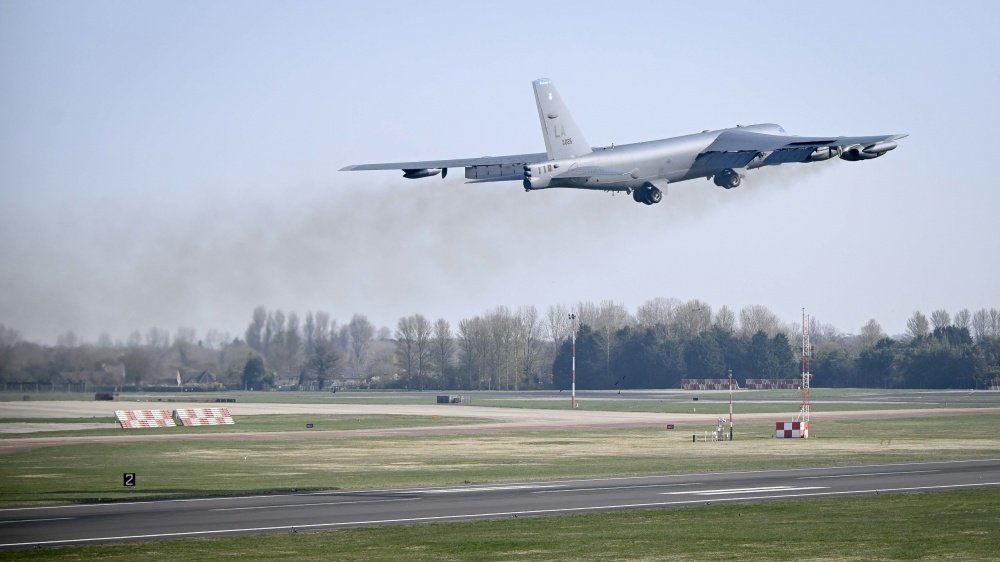 Friday's mission is an extraordinary variation of the regular drumbeat of some 200 bomber task force sorties conducted by Air Force Global Strike Command since 2018.
Yet with political protests roiling Belarus — a post-Soviet country that borders the NATO countries of Lithuania and Poland — there is the risk that Friday's extraordinary exercise could feed into propaganda emanating from Minsk and Moscow about a NATO cabal to extend its influence into the former Soviet Union.
Friday's B-52 exercise "can certainly feed into the vocal concerns that both Minsk and Moscow have been raising about NATO buildups along Belarus' borders," said Eugene Chausovsky, a geopolitical analyst who specializes in the former Soviet Union for the US-based security think tank Stratfor.
"Military activity by the US in or along with NATO countries will certainly factor into decision-making by both Lukashenko and [Russian President Vladimir Putin]," Chausovsky told Coffee or Die.
Nationwide protests erupted in Belarus after an Aug. 9 presidential election in which the 65-year-old incumbent, Alexander Lukashenko — who has ruled in Belarus for some 26 years — claimed to have taken more than 80% of the vote. Protesters say the election was rigged. Lukashenko has since accused NATO and Ukraine of inciting the ongoing protests against his disputed electoral win.
The embattled Belarusian leader has also made unfounded accusations about plans by Poland, a NATO country, to invade Belarus.
"The defense ministry should pay special attention to movements of NATO forces in Poland and Lithuania. We should track all directions of their movements and intentions," Lukashenko reportedly said last week, according to a Belarusian media agency.
On Friday, the Belarusian armed forces announced "large-scale tactical drills" on its Western border near Lithuania and Poland. Thus, the US Air Force made clear that Friday's Allied Sky mission was not related to unfolding events in Belarus.
"[Bomber task force] missions are long-planned and not in response to any current political events occurring in Europe," the Air Force said in a release.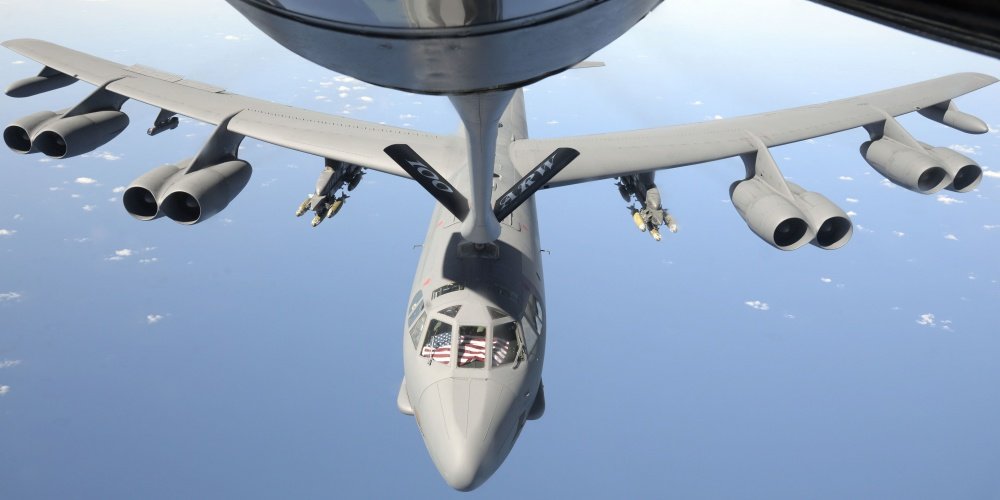 Based at Barksdale Air Force Base in Louisiana, Air Force Global Strike Command has taken over a docket of responsibilities essentially equivalent to that of Strategic Air Command during the Cold War.
Over the past few years, this upstart command — which was activated in 2009 — has steadily dialed up its pace of so-called bomber task force missions, comprising details of bombers, typically launched from American soil, which then fly transcontinental missions to conduct simulated combat strikes in geographical regions ranging from the Arctic to Eastern Europe and the South China Sea.
Along the way, these bombers often coordinate with forward deployed American military forces, as well as those of America's allies and partners.
For Friday's extraordinary Allied Sky mission, the six participating US B-52 bombers are scheduled to operate alongside military forces from the NATO countries of Belgium, Bulgaria, Canada, Croatia, Czech Republic, Denmark, France, Germany, Hungary, Italy, Netherlands, Norway, Poland, Portugal, Romania, Slovakia, Spain, Turkey, the United Kingdom, and the US.
"The US Air Force bomber task force missions can be seen as one element of a broader deterrent strategy by the US against Russia, which also has included intensified ground exercises with NATO states, as well as direct military assistance to NATO-aligned countries like Ukraine," Chausovsky said.
From 2009 to 2010, Air Force Global Strike Command assumed authority over America's land-based intercontinental ballistic missile forces and the lion's share of strategic bombers. After all B-1 bombers were transferred from Air Combat Command in 2015, Air Force Global Strike Command officially assumed control over the entirety of America's strategic bomber force.
Today, the command possesses the only strategic bomber assets and ICBMs available to the NATO alliance.