Over the past few years, US Air Force bombers have been regularly flying training missions over the Pacific Ocean, the Arctic region, and Eastern Europe, sending clear messages to both China and Russia that the US military is willing and able to fend off any power grabs in these strategically vital regions.
A US Air Force bomber exercise over North Africa and the Mediterranean Sea this week underscores another region where the burgeoning global competition between the US and its adversaries is unfolding.
"It is clear that China prioritizes Africa and Russia sees an opportunity to gain a strong position on NATO's southern flank," Gen. Stephen Townsend, commander of US Africa Command, told the Senate Armed Forces Committee in January.
On Monday, US Air Force B-52 bombers operating under US Strategic Command began interoperability training missions over North Africa. The first phase of the exercise included joint air exercises between the venerable American Cold War-era bombers and Moroccan F-16 fighter jets. The B-52s were also slated to show off their maritime interdiction chops by intercepting the USS Theodore Roosevelt, a Nimitz-class aircraft carrier, which will be simulating an adversarial ship in the Mediterranean Sea.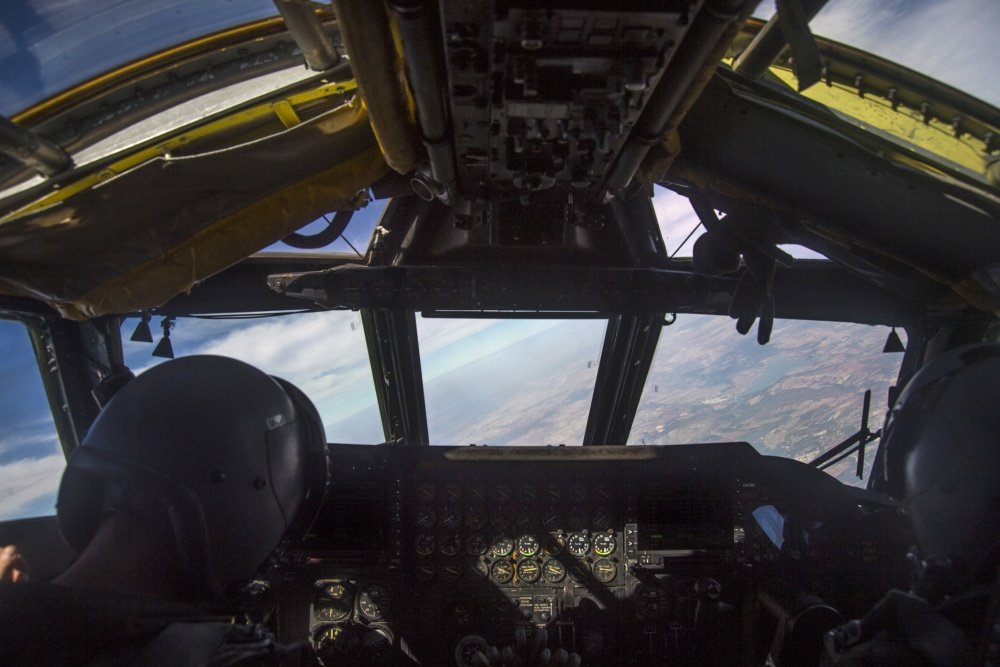 "Conducting these missions alongside our African partners shows the strategic reach of our joint force and our collective commitment to preventing malign influence in Africa," said Maj. Gen. Joel Tyler, US Africa Command director of operations, in a statement.
"The security and stability of the African continent remains a vital US interest," Tyler said, adding that this week's B-52 exercise is also meant to show America's "commitment to ensuring freedom of navigation in the Mediterranean Sea."
US Africa Command has identified Russia and China as "malign" actors on the African continent. China and Russia are also among the nine countries that currently possess operational aircraft carriers.
"China and Russia have long recognized the strategic and economic importance of Africa, and continue to seize opportunities to expand their influence across the continent," Townsend, commander of US Africa Command, told the Senate Armed Forces Committee in January.
"Malign actors, unencumbered by international norms and professional military standards, leverage speed of action and access to economic and security arenas in many parts of the continent," Townsend said. He added: "China is outpacing all of its competitors in Africa."
China often finances infrastructure and development projects in developing countries rich in natural resources. US officials have long condemned Beijing for its so-called predatory money lending and business practices among economically strapped African countries. For its part, Beijing says it has strategic interests in Africa, especially as part of China's Belt and Road global trade initiative.
China began investing in Africa during the 1990s, overtaking the US as the continent's largest trading partner in 2009. For the past two decades China has been gradually gaining control of West African oil interests, along with carrying out wholesale resource grabbing in other African countries. China currently maintains 52 embassies in Africa, three more than the US and a quarter more than in 2012.
Africa's population is expected to double by 2050, when one-quarter of the world's population will live on the continent. Also, more than half of the world's farmland is in Africa, as well as vast troves of minerals essential for economic and military purposes, setting up what some US military leaders say will be a competition for influence over the continent and its resources between the US and its burgeoning adversaries of China and Russia.
In 2017 China opened its first overseas military base in the African country of Djibouti — only miles from a joint US-France base from which US military aircraft regularly conduct missions over the Horn of Africa region and the southern portion of the Arabian Peninsula. Speaking before the Senate, Townsend called China's military base in Djibouti a "power projection platform."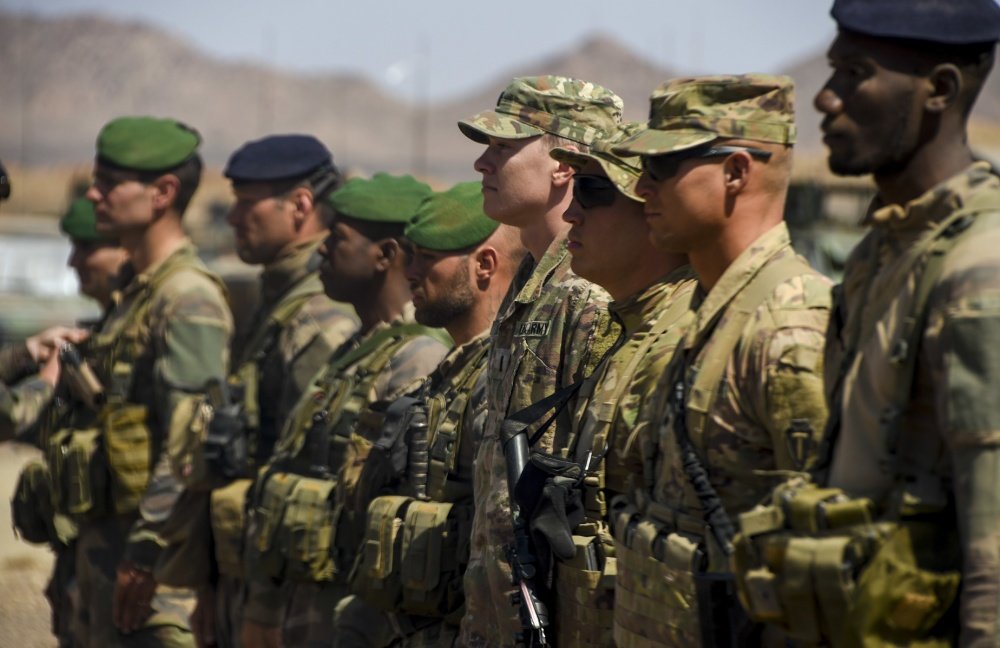 In the past seven years, China has sold more than $2 billion in arms to African countries, Townsend said. However, during that same time period Russia sold $9 billion in weapons to African countries, making Moscow the continent's biggest arms dealer.
US Africa Command has recently sounded the alarm on Russia's destabilizing paramilitary activities across Africa. Russian private military companies are active in 16 countries across the continent, according to the Department of Defense. Most alarmingly, in the embattled North African country of Libya, Russia is leveraging its military power to act as kingmaker.
"Russia continues to harvest benefits from the instability in Libya — its military meddling has prolonged the conflict and exacerbated casualties and humanitarian suffering," Townsend told the Senate Armed Services Committee in January.
Russian mercenary outfits, including the Wagner Group, have intervened in Libya on behalf of the Libyan National Army against the Government of National Accord, which is recognized by the US and supported by the United Nations. The Pentagon has said that Russia is supplying Wagner Group forces operating in Libya with fighter aircraft, military armored vehicles, air defense systems, and other supplies. Moscow denies its involvement in Libya.
"Imagery reflects the broad scope of Russian involvement," said Army Brig. Gen. Gregory Hadfield, US Africa Command deputy director of intelligence, in a statement. "They continue to look to attempt to gain a foothold in Libya."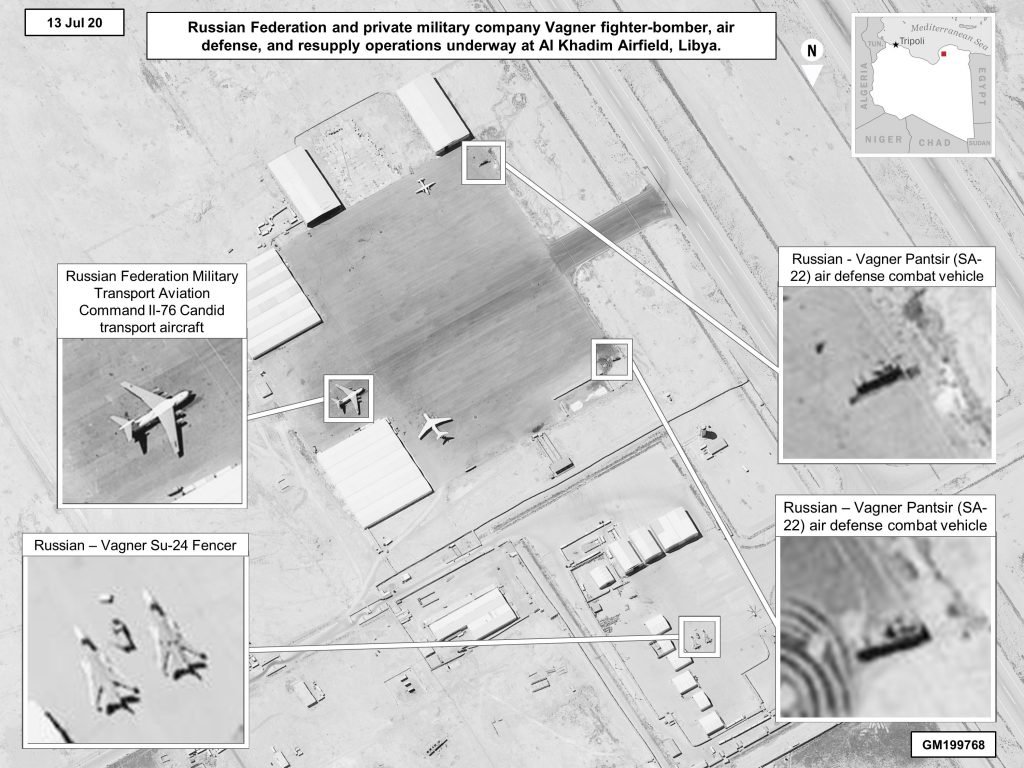 In late May, the Pentagon reported that at least 14 Mig-29 fighters had flown from Russia to Syria, where the jets' Russian markings were painted over to camouflage their Russian origin. The aircraft were then flown into Libya, violating a UN arms embargo. According to multiple US Africa Command statements, the Russian warplanes were actively flown in Libyan airspace, "further complicating the conflict in Libya and elevating the risk of miscalculation."
The Wagner Group has also been caught deploying landmines and improvised explosive devices around the Libyan capital of Tripoli.
"The Russian-state sponsored Wagner Group is demonstrating a total disregard for the safety and security of Libyans," said Marine Corps Maj. Gen. Bradford Gering, US Africa Command director of operations, in a release.
"The Wagner Group's irresponsible tactics are prolonging conflict and are responsible for the needless suffering and the deaths of innocent civilians," Gering said. "Russia has the power to stop them, just not the will."
US officials warn that Russia is looking to establish a military foothold in North Africa as a way to gain sway over the Mediterranean Sea and project power into Europe from the south — the "soft underbelly" of the Continent, as British Prime Minister Winston Churchill called the region in World War II.
Turkey, a NATO country, has deployed military forces to Libya to counter the Russian mercenary groups operating there, raising the risk of a regional military conflagration, US military officials warn.
"Turkey's recent deployment of troops and hardware to counter Russian [private military companies] risks a significant escalation, as both Russia and Turkey are attempting to tip the scales in their favor," Townsend said. "A potential bad outcome for both the US and NATO is Russia gaining access to oil and military bases with long-range anti-access area denial capabilities on NATO's southern flank."