A member of the anti-government Boogaloo Bois movement has pleaded guilty to firing 13 rounds into a burning Minneapolis police station during a 2020 riot, federal court records reveal.
During a 33-minute hearing on Thursday, Sept. 30, Ivan Harrison Hunter, 24, of Boerne, Texas, copped to a single count of rioting in the wake of the police slaying of an unarmed black man, George Floyd. With his plea, Hunter admits to discharging his AK-47-style rifle into the 3rd Precinct station on May 28, 2020, shortly after other rioters set fire to the structure and looters rummaged through the wreckage.
Police officers already had evacuated the building and Hunter's rounds struck nobody, but his plea could keep him in federal prison for up to five years. He's already been remanded to the US Marshals pending a sentencing hearing that has yet to be scheduled.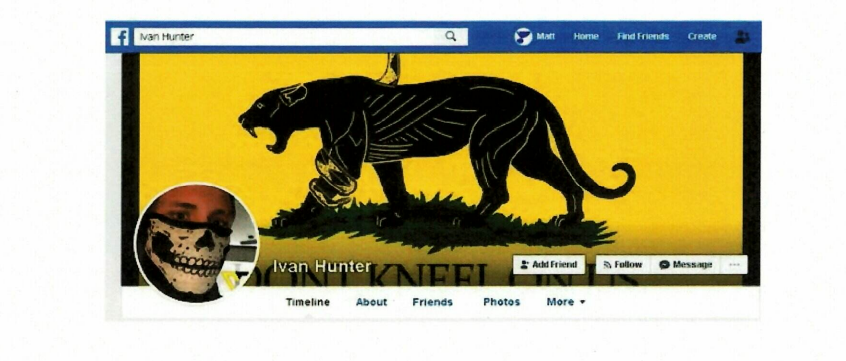 Hunter's criminal defense attorney, Joseph S. Friedberg, told Coffee or Die Magazine on Friday that he never comments on active cases.
A loosely networked movement, the Boogaloo Bois often espouse violent anti-government hatred while recruiting followers to help spark a second civil war in the United States, according to a statement released Thursday by acting US Attorney W. Anders Folk in Minneapolis.
A criminal complaint filed Oct. 19, 2020, by FBI Special Agent Jason Bujold, a member of the Minneapolis Field Office counterterrorism squad, details the federal case against Hunter.
The investigation kicked off with a tip to agents about Boogaloo Bois discussing committing violent crimes on the streets of Minneapolis following the civil unrest unleashed by Floyd's death.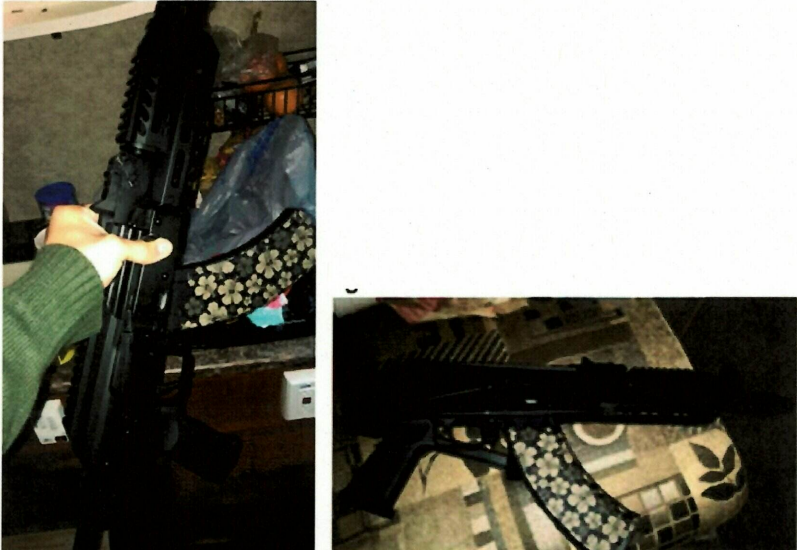 A series of posts by Hunter on his Facebook page traced his journey from Texas to Minnesota, where Hunter wrote he'd joined a "team of five" late in the evening on May 28 near the Minneapolis Police Department's 3rd Precinct building.
Hunter walked two blocks to the station and aimed his semi-automatic rifle before firing 13 rounds into a structure set ablaze by Molotov cocktails, according to video footage obtained by the FBI. Wearing a skull mask, glasses, baseball gear, and tactical gear, Hunter then walked toward the camera, high-fived another person, and yelled, "Justice for Floyd!"
Hunter returned to Texas the next day but wouldn't shut up on social media about his role in the riot.
"I set fire to that precinct with the black community," one May 30, 2020, post read, followed by a note that he was at "Minneapolis third precinct."
The next day he sent a message: "My mom would call the fbi if she knew what I do and at the level I'm at w[ith] it." He attached photographs of his AK-47 knockoff rifle, with a distinctive floral-patterned magazine inserted.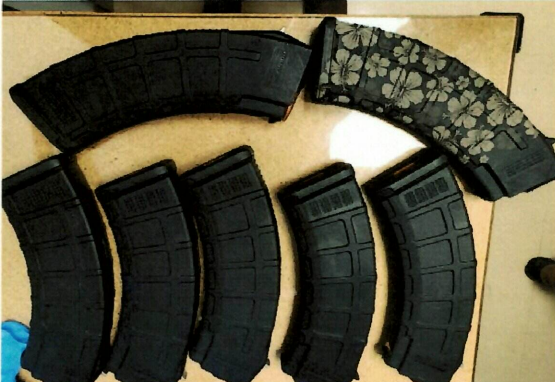 On June 2, 2020, Hunter posted on Facebook that "Protesters shoot back," adding "I don't expect to be here next year."
The following day Hunter donned tactical gear and brought his rifle and six loaded magazines to a George Floyd protest in Austin, Texas, where he caught the eye of Austin Police Department officers.
Austin Police Department officials alleged that their officers saw Hunter enter a pickup truck with two other men, and they began following the vehicle as it committed "numerous traffic violations," according to his indictment.
The Austin cops pulled them over and discovered a baggie of suspected marijuana, which Hunter said belonged to him.
The floral-themed magazine was inserted into Hunter's rifle, the same pattern depicted in his Facebook post four days earlier.
Hunter told the officers the rifle wasn't his but mentioned he was the "leader of the Boogaloo Bois in South Texas" and that he'd been at the 3rd Precinct building when it was set on fire. The police confiscated his weapon and ammunition but released him.
The next day, Hunter posted on Facebook, "we need to riot."
FBI agents in San Antonio took a quick interest in Hunter's brush with Austin officers because of conversations the Texas man had with Boogaloo Bois member Steven Carrillo before, during, and after the Minneapolis riot.
Prosecutors in California had charged Carrillo, an active-duty US Air Force sergeant, for the May 29, 2020, murder of a contract Federal Protective Service officer in Oakland, and the June 6 slaying of a Santa Cruz County sheriff's deputy in Ben Lomond.
Five days before the death of the deputy, Hunter took to Facebook to ask Carrillo for money. Saying he was going to "be in the woods for a bit," Carrillo wired him $200 from a cell phone cash application.
Carrillo praised Hunter for "doing good shit out there" and urged him to "stay safe." Hunter replied, "You too king!"
In a series of later Facebook posts, Hunter began to call himself a "terrorist" and bragged about his role in the Minneapolis riot.
On June 10, 2020, for example, he boasted that he'd "burned police stations with black panthers" and urged others to start "risking felonies for what is good."
He was indicted four months later.
Read Next: