In the last 10 years, rifles have gotten more accurate. Production rifles and factory rifles, hunting rifles and precision rifles, civilian rifles and military rifles, big bores and rimfires, expensive guns and cheap ones — a .30-06 any of the big players made last year will generally shoot better than one made 30 years ago. This is largely thanks to advances in precision manufacturing, the demand from an accuracy-obsessed buying public, and factory ammunition, which, if you can find it, has never been better.
In this accuracy-obsessed marketplace, one company stands out: Bergara. New hunters and shooters ask me — on a near-weekly basis, it seems — for recommendations on hunting rifles. It's usually a breathless question over text message or online after the person stayed up all night reading about rifles on the internet.
"I'm looking at Brand XYZ, but I don't want to spend more than $700 and —"
I try to cut the person off with, "Just get a Bergara."
"…"
"Trust me. B-14. Put a Leupold on it. You'll be fine."

I first heard about Bergara from the last lion of gun writing, Dave Petzal, who I used to follow around SHOT Show like a puppy with a video camera. Petzal had an uncanny ability to find the really nice shit on the floor and leave the rest. He didn't talk much, but one year he talked a lot about Bergara. His review on the B-14 summed up a kind of excellence in simplicity that would define the company:
"What Bergara has not done with the B-14 series is re-invent the bolt action. There's nothing cute, or clever, or tricky about the rifles. The bolt nose is slightly coned, and the recoil lug fits into a recess in the receiver instead of being jammed up against it by the barrel, but otherwise they're very simple, conventional rifles. They're also damned near perfect."
What the hell was going on here?
When I wrote my book on rifles, I wanted to dig in, to know why and how Bergaras got so good. I found out that, like many things in this world, Bergara's quality came directly out of the United States Marine Corps.
What follows is an excerpt from Michael R. Shea's new book, Rimfire Revolution: A Complete Guide to Modern .22 Rifles, available wherever books are sold.
If you were to reduce Bergara to a math equation, it would look something like: (Spanish Steel + American Process) x the United States Marine Corps = Accurate Rifles.
Bergara Barrels started in 2006, named after the town it calls home in the Basque Country of northern Spain. The hills there are quite literally made of iron. There's a centuries-old tradition of sword and knife making in the region. Ezpata dantza, or the "sword dance," is one of Basque Country's oldest traditional dances. The raw minerals that make high-quality Spanish steels are mined and forged in the region and have been for centuries.
In 1999, the Spaniard-owned Dikar Corp., which controls Lawrenceville, Ga.-based BPI Outdoors, purchased Connecticut Valley Arms Co., a small maker of affordable muzzleloaders. BPI executives in Georgia very quickly realized that third-party barrel suppliers hamstrung their new muzzleloader brand CVA. Barrel demand outstripped supply, and makers of quality barrels could effectively name their price. The BPI team approached Dikar, who owned a manufacturing facility in Spain, and asked, "What if we make our barrels?"
Dikar went for it, and the team quickly recruited legendary barrel maker, Benchrest Hall of Famer, and noted Texan Ed Shilen to show them how record-setting custom barrels are made. Their shared goal was not modest. The new company wanted to build a system to manufacture the most accurate factory barrels in the world.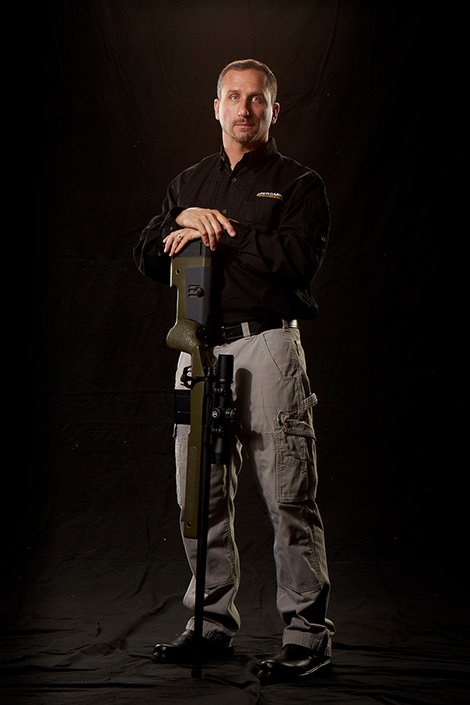 The difference between a custom and factory barrel is time and touch. More time goes into a custom blank, and there's more hands-on labor cost, from setting the barrels in their CNC fixtures precisely right to ensure proper concentricity, to hand lapping for an accuracy reflecting internal mirror finish. Shilen showed the team in Spain how to keep tolerances from stacking, and the team invested in the bleeding edge of state-of-the-art CNC machines.
Barrels make accurate rifles, but a rifle is more than a barrel. When Bergara branched out into custom rifle manufacturing in Lawrenceville, they hired Dan Hanus, a 22-year Marine Corps veteran who was Production Chief and Chief Instructor for the Marines' Precision Weapons Section, Quantico, Virginia.
The Corps PWS team builds and maintains the M40 series sniper rifles for the Reconnaissance Marines and the Scout Sniper programs. They made and maintained the National Match M16s and the National Match .45s and 9mms for USMC target shooters. PWS is effectively a 45-employee special operations unit of armorers and gunsmiths, with its own school, practices, and protocols, with the singular focus of building the most accurate combat and target rifles in the world.
In Hanus, Bergara snagged one of the US military's very best smiths.
The Fort Dodge, Iowa native enlisted in the Corps at 18 years old. As a small arms repair specialist, he helped keep the Corps M4s in good working order. Throughout his time, he'd bump into the gunsmiths from PWS. They had a separate room and separate machines behind closed doors. They weren't hostile but didn't mingle with the other armors, either. "One day, I cornered a guy and asked him just what they do," Hanus remembered. They specialized in accuracy, and Hanus wanted in.

He applied three times and was denied three times—as is expected in the most elite military schools. When his enlistment was up, he re-enlisted as a recruitment officer for the Marines, which came with a big perk. After a tour in recruiting, he could pick his next assignment. He did and into the PWS pipeline he went. One of the first tests was to make a perfect 1-inch by 1-inch aluminum square with just a file and hacksaw. He did. For the next test, they had to make all their gunsmithing tools. "The program turns you into a basic machinist," he said.
He served with the First Recon Battalion, building and maintaining the rifles for their sniper school. He deployed to Iraq multiple times and, at the request of guys on the ground, modified their M40/M40A5 rifles for detachable magazines, among other battlefield improvements. He went on to teach at the PWS school, and after 22 years of service, it was time for Hanus to retire or re-up.
This was in 2010, and the Marine Corps was going through a downsizing. He was offered a promotion to stay in the Corps, but that meant moving his family from Quantico to Camp Lejeune, North Carolina, to take a job as Ordnance Chief for the 2nd Marine Division. A big job, but the division was fast approaching a scheduled 15 months deployment in Afghanistan.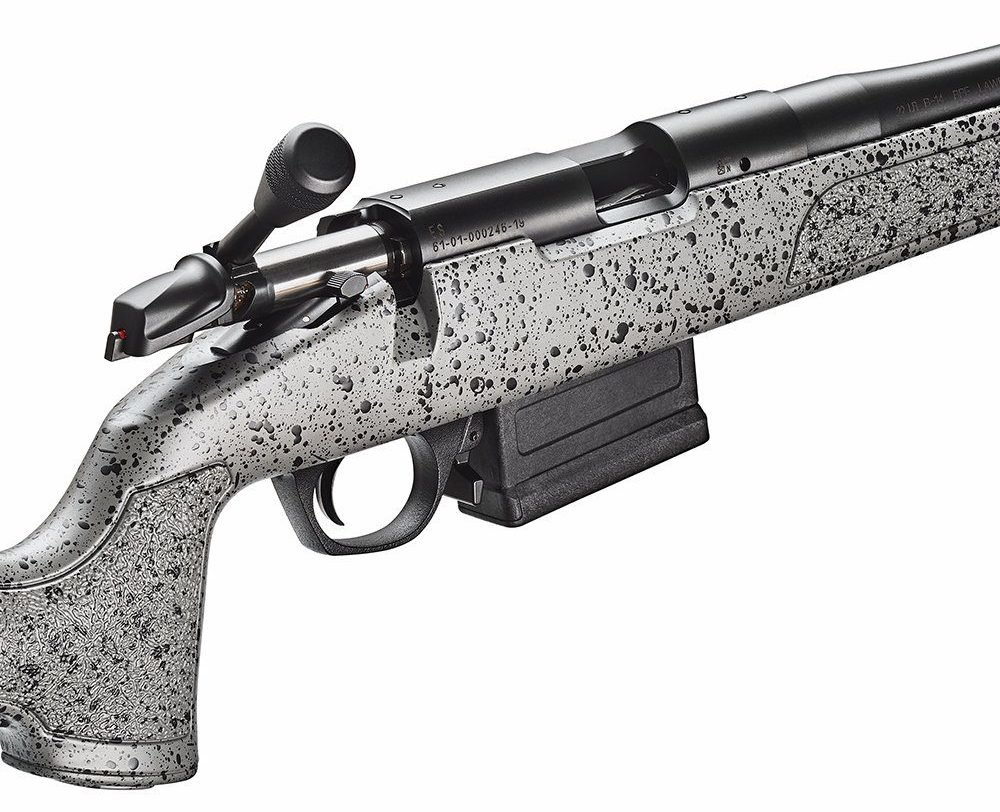 "I had just gotten back from more or less three years in Iraq, and when I mentioned the new assignment to my wife and moving the family to North Carolina, she said I could have fun down there by myself," he remembered with a laugh. "She wasn't moving to North Carolina."
As a backup plan, he worked up a civilian resume and went to a gunsmith seminar and job fair at Brownells back in his home state of Iowa. He met Mark Hendricks, Vice President of Technical Development at BPI, and the rest is history.
With high-quality Spanish steel on hand, a bench-rest proven barrel-making process from Shilen, and now an elite Marine Corps rifle builder, Bergara launched into custom rifles in 2012, building first on Stiller actions, then their own in-house Remington 700 clone with an extended collar and integral recoil lug.
In 2014 they developed a production rifle with the B-14. Very recently, they added rimfire to their catalog, with the Made in the USA 10/22 clone, the BXR, and the Remington 700 footprint turn-bolt B-14R, made in Spain.
"We became sponsors of the Precision Rifle Series, and attending those matches, we heard all this buzz around NRL22," Hanus said. "Everyone said, 'This thing is going to be big.' You can effectively run a match on a 100-yard range. So, we kind of dove in deep in the technical development and worked feverishly on developing a .22. We came up with two. I'd say they've been well received. We can't make them fast enough."
For the full story, check out Rimfire Revolution: A Complete Guide to Modern .22 Rifles.
Read Next: Animal Mother and the Duality of Man in 'Full Metal Jacket'