Sept. 11, 2012 — Benghazi, Libya: The CIA had set up an annex near an American diplomatic compound and, after their remembrances of Sept. 11, 2001, the men and women of these facilities went about their daily tasks. However, as night fell upon them, Ansar al-Sharia launched a coordinated, complex attack on these facilities.
The contractors charged with the security of the CIA operations in the area at the time took it upon themselves to get to the diplomatic compound, evacuate whoever they could, and consolidate everyone at the annex. Those who eventually made it to the CIA annex wound up taking cover as the contractors — military veterans with extensive prior experience — were charged with holding off the coordinated attacks.
The contractors were Tyrone S. "Rone" Woods, Dave "Boon" Benton, Kris "Tanto" Paronto, Jack Silva, Mark "Oz" Geist, and John "Tig" Tiegen — they were eventually joined by Glen "Bub" Doherty. These few men stood up and held off waves of militants, saving the lives of dozens of Americans and other friendly personnel. Their story received national attention, sparked controversy on all political levels, and the sacrifices of Doherty, Woods, U.S. Ambassador to Libya Christopher Stevens, and Information Officer Sean Smith proved a heavy loss to our country and their loved ones.
The story has since made the rounds on the media circuit, most notably in the film "13 Hours: The Secret Soldiers of Benghazi," which was based on the book, "13 Hours: The Inside Account of What Really Happened in Benghazi."
After the survivors returned home, they went their separate ways. These men weren't deployed on a one-way trip to Libya with a battle that size in mind — they were in the middle of their lives, and after an unimaginably harrowing 13 hours, their lives continued. Coffee or Die had the honor of speaking to two of these men: Dave "Boon" Benton and Kris "Tanto" Paronto, who fought side-by-side in Benghazi. Here's how they have moved forward.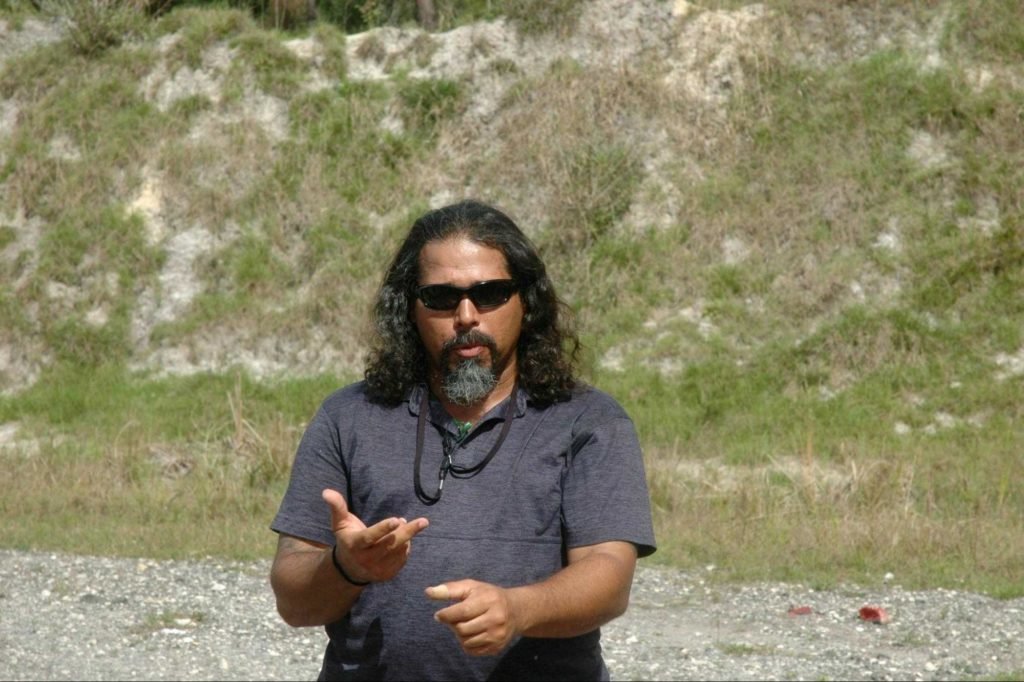 Dave "Boon" Benton
Boon now devotes his life to teaching. He has well over two decades of tactical experience under his belt, from his service in the U.S. Marine Corps to his tenure in law enforcement to his experiences as a contractor. He aims to pass that wealth of knowledge onto new generations through his company Threat Management Solutions (TMS) based out of Orlando.
"I enjoy it — it's something I've done for a long time," he told Coffee or Die during a recent phone interview. "When I was still working for the government, I was actually teaching on the side, so it's something I've been doing for years. Now I can just do it full time."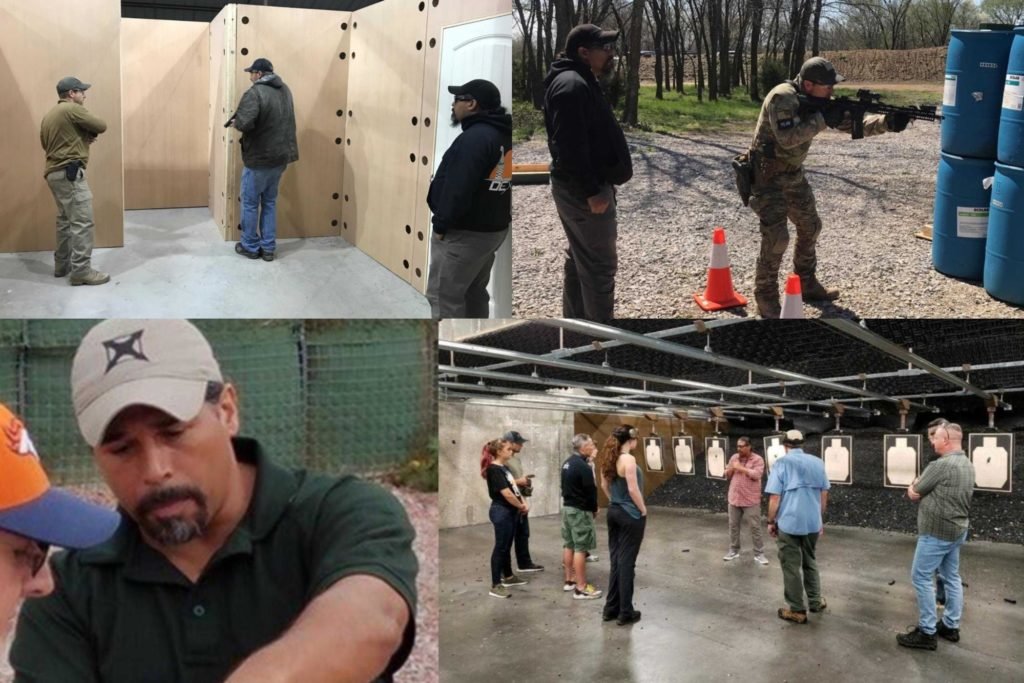 In one form or another, Boon has been passing on his wealth of knowledge since 1994, and it's grown to be one of his foremost passions. On top of the physical skills, Boon strives to teach his students to develop a certain mindset. He wants them to "open their minds and to look at things from a different perspective." This kind of thinking can give them an advantage both on and off the battlefield.
"I really enjoy the transfer of knowledge," he said. Many of his students are law enforcement officers, and he said he knew that "they may leave that class and use it the same day."
Boon said that he likes to immerse himself in an occupation based around things that he already enjoys. So when he's not actively engaged in teaching, he enjoys combatives, kayaking, and trail running. He also expressed a love for reading.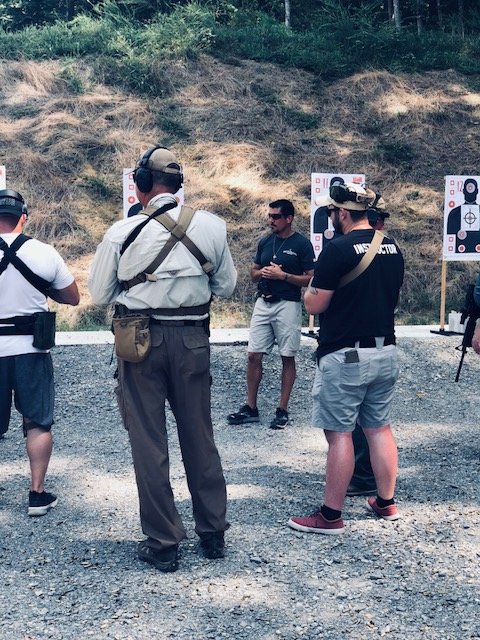 Kris "Tanto" Paronto
After leaving the contracting world behind, Tanto dove headfirst into firearms instruction and tactical training with his company Battleline Tactical. Between his military experience, including multiple deployments as a U.S. Army Ranger, and years as a contractor, he hopes to pass on some useful and practical knowledge to his students.
Tanto is particularly proud of the Battleline Tactical staff that he has accumulated over the years. "It's a really close circle," he told Coffee or Die. "Guys I've known for awhile and are friends — not just work friends, but good friends."
Among those instructors are Benny Glossop, an MMA fighter and kickboxer who has trained the best of the best; Ben Morgan, a lifelong friend of Tanto's and fellow former Ranger; and Jeremy Mitchell, a former Army MP — just to name a few.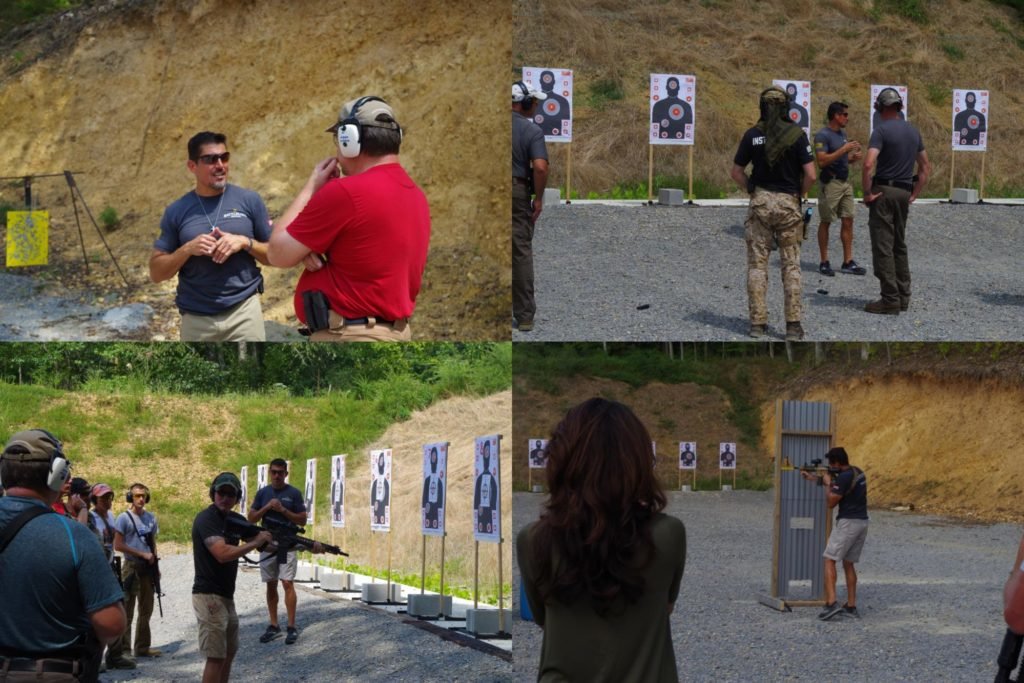 Teaching is a familiar world to Tanto. "I've been a firearms and tactics instructor since 2005, starting with Blackwater's Department of State's High Threat Protection and OGA programs and Osen Hunter Group's National Defense Service Training Program in Afghanistan." At Battleline Tactical, he extends that experience to his students. Their training emulates the bond forged by soldiers in combat, mixing humor with serious and safe tactical training; combining humility with the audacity to run headfirst into a firefight and keep a cool disposition.
Tanto has also been involved with charity work, hoping to extend his gratitude to fellow Americans who have sacrificed much for the country. While he remains hesitant to broadcast information on the subject, it's a passion close to his heart. "I really want to keep moving forward with it, to help it grow."
While Tanto's story has been told many times, his current project shifts the spotlight to other service members. The book, his third to date, is titled "Patriot's Creed," and he's once again co-writing with Melissa Moore, who helped him write "The Ranger Way." The upcoming book is about service members who have embodied the values of the American military.
"Scotty Gearen was a PJ (U.S. Air Force Pararescue) who burned in on a HALO jump (High Altitude, Low Open — or MFF, military freefall) and technically died. He literally came back to life, built himself up, and became a PJ again," Tanto said. He also spoke of Sergeant First Class Alwyn C. Cashe, who died in an act of heroism that could never be repaid.
There are other names, such as Israel Mottos and Tom Block, both of whom also embody these values and have thrived in spite of incredible obstacles.
When the conversation steered toward moving forward after intense firefights like what he endured in Benghazi, or simply exiting the military in general, Tanto talked about setting goals.
"When we're in, whether it's a raid or an airfield seizure, there's an objective. That essentially is a goal," he said. "You have to have an objective when you leave. Whether you reach that objective or it changes — like a FRAGO (fragmentary order) — you have something to move toward. If you leave a job or get out of school, it's the same thing.
"Let's say you have a guy who wants to be on border patrol. He says, 'Ahhh, I don't know … I need a bachelor's degree.' Then get a bachelor's degree. Go out there and do it right.
"We could have given up at any time [in Benghazi]," Tanto continued. "There were times when me and Boon were like, 'Damn, no one's coming.' But we just kept on fighting."