There is a bottomless pit of self-help books claiming that by flipping through their pages one will miraculously transform into a "warrior." They are books about sharpening your warrior mindset, unleashing your inner Viking, and morphing into a 21st-century ninja; books that sell by the bushel because they cling to the insecurities of lesser men. Readers greedily snatch these self-advertised field manuals for becoming badasses with the hope that by traversing from cover to cover they will lose the spare tire around their midsection and their crippling fear of failure. These books do not actually sell what they market.
That being said, there are a plethora of books out there that do benefit the warriors who read them. Here is a short list of books that can enhance your warrior mind. Just a fair warning: Upon turning the last page, you will not spontaneously combust and reemerge like a phoenix from the ashes, as a Spartan, or as a Navy SEAL.
Musashi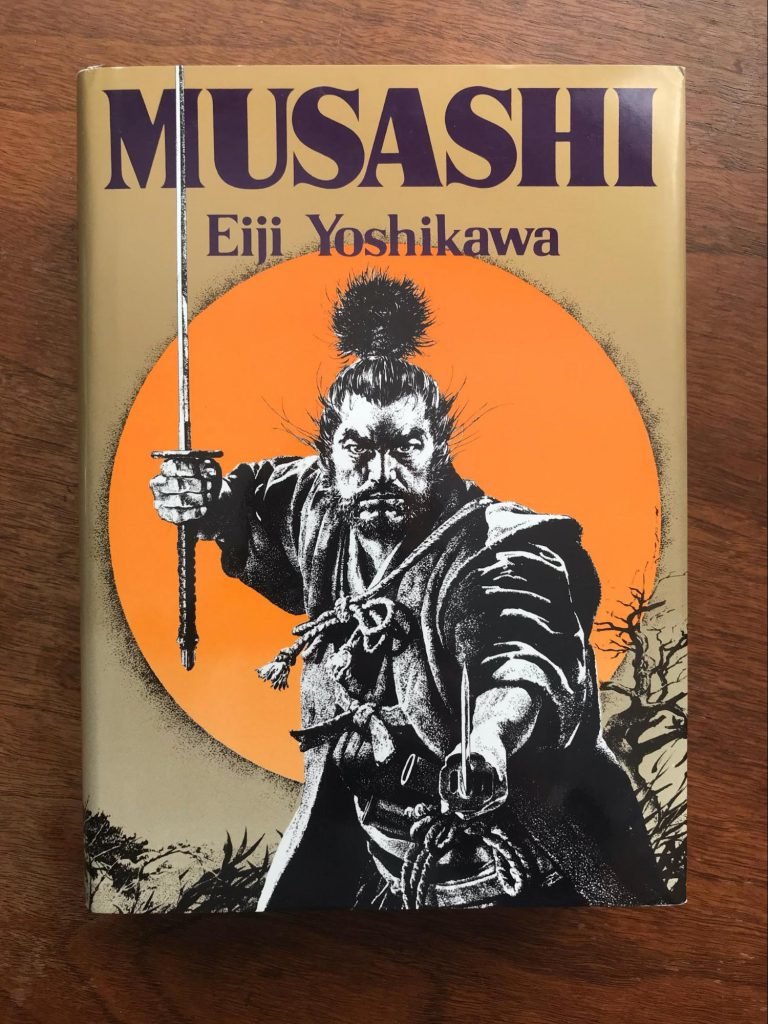 Instead of reading a book that touts it will remold you into a modern-day rōnin, read Musashi. The 1939 novel by Eiji Yoshikawa chronicles the life of legendary Japanese swordsman Miyamoto Musashi. Although it is fiction, Musashi was a real person and is often considered the greatest swordsman to ever live. His own book, The Book of Five Rings, regularly makes it onto lists of warrior philosophy books, tucked neatly next to The Art of War.
Musashi follows the famous warrior in his lifelong quest to attain mastery over his mind and sword. He was ultimately honored with the title of kensai, meaning "sword-saint," and is accredited with winning more than 60 duels. Few books provide a more thorough glimpse into the mind of a true warrior. Here is what Musashi had to say about the warrior mindset:
"Fighting isn't all there is to the Art of War. The men who think that way, and are satisfied to have food to eat and a place to sleep, are mere vagabonds. A serious student is much more concerned with training his mind and disciplining his spirit than with developing martial skills."
Musashi goes on to warn about the dangers of complacency and the need for continuous improvement.
"You seem to be under the misconception that if you perform one brave deed, that alone makes you a samurai. Well it doesn't! You let that one act of loyalty convince you of your righteousness. The more convinced you became, the more harm you caused yourself and everyone else." In short, don't rest on your laurels. Continue to grow. Begin by reading Musashi.
The Warrior Ethos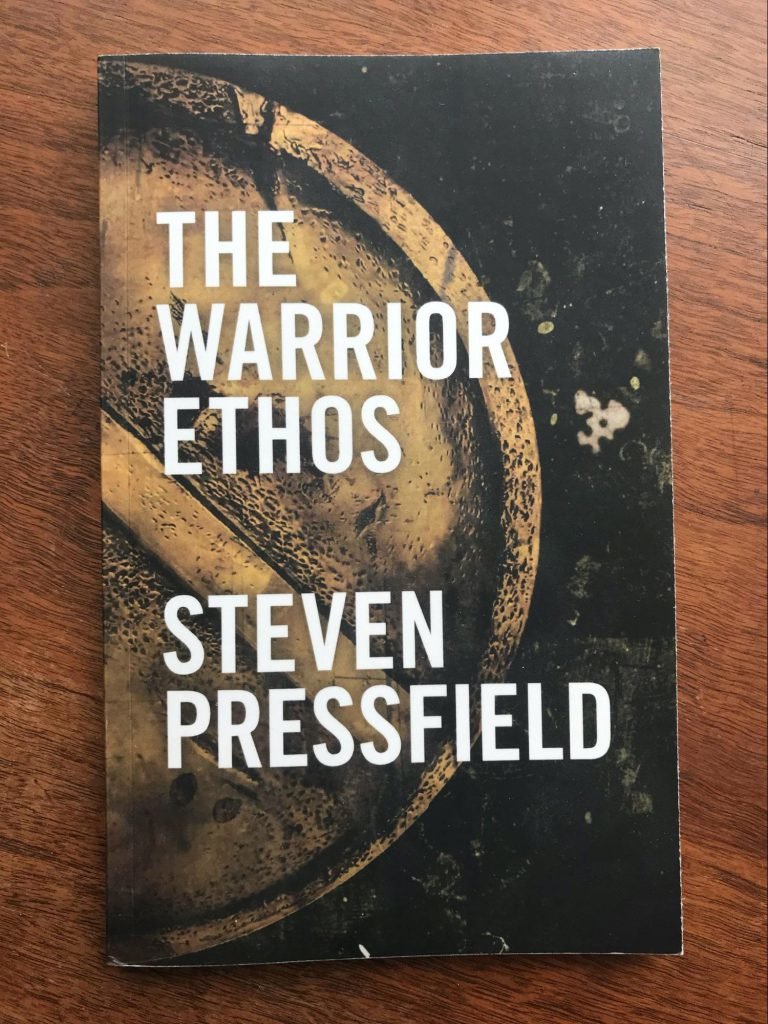 Steven Pressfield, famed author of Gates of Fire, wrote another book regarding the way of warriors. The Warrior Ethos draws a clear distinction between warrior societies and warrior cultures. While the Apache and the Mongols were warrior cultures embedded within warrior societies, most modern militaries are warrior cultures that exist within civilian societies. Drawing from classics like Herodotus and Thucydides as well as modern masters like Rommel and Patton, Pressfield examines the unchanging aspects of what separates warriors from citizenry. A quick and easy read, The Warrior Ethos is the perfect bookend to a collection on warrior philosophy. Here, Pressfield lists the attributes required of warriors:
"Let us be, then, warriors of the heart, and enlist in our inner cause the virtues we have acquired through blood and sweat in the sphere of conflict — courage, patience, selflessness, loyalty, fidelity, self-command, respect for elders, love of our comrades (and of the enemy), perseverance, cheerfulness in adversity and a sense of humor, however terse or dark."
In addition to the unavoidable requirements of pushups and long runs, Pressfield urges his readers to pursue the less tangible standards for warriors.
Perhaps the thing that makes this book stand out from similar books is the examination of shame within warrior societies. After looking at warrior cultures like the Spartans, Pashtuns, and Macedonians, Pressfield argues that shame is what separates professional warriors from those who find themselves mere participants in combat.
"Warrior cultures enlist shame, not only as a counter to fear but as a goad to honor," he writes. "The warrior advancing into battle (or simply resolving to keep up the fight) is more afraid of disgrace in the eyes of his brothers than he is of the spears and lances of the enemy."
This is a must-read for anyone seeking to understand the difference between warrior cultures and the civilian societies within which they exist.
Starship Troopers
Marred by the awful (yet still satisfying) 1997 film, Starship Troopers is too often disregarded as sci-fi trash. Despite being a story about humans versus giant bugs on the surface, Robert Heinlein's classic book is more a tale about warriorhood. Essentially 260 pages of quotable material, the book is a must-read for all students of war. Here is Heinlein's take on a staple of the warrior mindset: selflessness.
"Our behavior is different. How often have you seen a headline like this? — TWO DIE ATTEMPTING TO RESCUE A DROWNING CHILD. If a man gets lost in the mountains, hundreds will search and often two or three searchers are killed. But the next time somebody gets lost just as many volunteers turn out. Poor arithmetic, but very human. It runs through all our folklore, all human religions, all our literature — a racial conviction that when one human needs rescue, others should not count the price."
Starship Troopers attempts to differentiate between killing out of passion and killing out of duty. As a professional soldier, the politicking is left to legislators and the violence is left to the warriors. Here is what the book has to say:
"The purpose is never to kill the enemy just to be killing him… but to make him do what you want him to do. Not killing… but controlled and purposeful violence. But it's not your business or mine to decide the purpose of the control. It's never a soldier's business to decide when or where or how — or why — he fights; that belongs to the statesmen and the generals. The statesmen decide why and how much; the generals take it from there and tell us where and when and how. We supply the violence; other people — "older and wiser heads," as they say — supply the control. Which is as it should be. That's the best answer I can give you. If it doesn't satisfy you, I'll get you a chit to go talk to the regimental commander. If he can't convince you — then go home and be a civilian! Because in that case you will certainly never make a soldier."
And finally, Starship Troopers on the necessity of choosing to become a warrior, rather than being made into one: "Social responsibility above the level of family, or at most of tribe, requires imagination — devotion, loyalty, all the higher virtues — which a man must develop himself; if he has them forced down his throat, he will vomit them out."
If you find yourself in a warrior's profession, these are a fraction of the books you should read about warrior philosophy. However, be warned — just like the deceiving self-help, "read this and become a badass" books, they will not transform you into a warrior, but merely act as inspiration to grow an inquisitive mind.