Two sheriff's deputies were killed, and at least one member of a rescue team sent to help them was shot during a 13-hour standoff Wednesday in a neighborhood near Boone, North Carolina, that ended with five people dead.
Despite gunfire from a barricaded lone gunman, a body-armor-clad rescue team pulled one of the deputies, Watauga County Sheriff's Sgt. Chris Ward, from the site of the shooting, sheriff's officials told Coffee or Die Magazine. Ward was flown to a Tennessee hospital, where he was pronounced dead.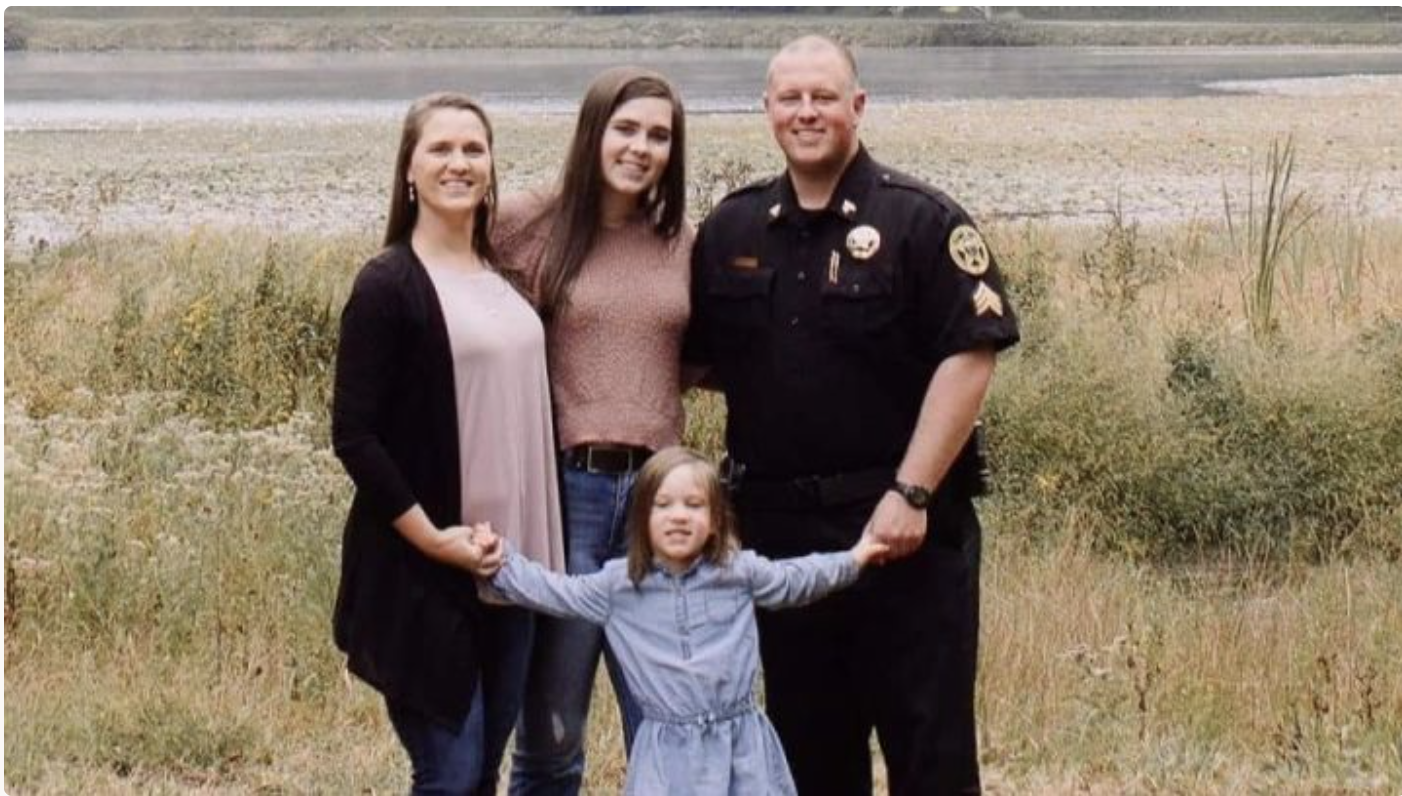 Ward's partner, K-9 handler Deputy Logan Fox, was found dead at the scene late Wednesday after the shooter killed himself. The shooter's parents were also found dead inside the home.
Ward, 36, was an eight-year veteran of law enforcement and the father of two girls, 19 and 5. Fox, 25, was a two-year veteran of the Watauga County Sheriff's Office as a K-9 officer, working with a canine partner named Raven.
Back the Blue NC set up GoFundMe sites for both officer's families. Ward's raised more than $10,000 in its first two hours while Fox's site saw similar jumps.
The two deputies were shot early Wednesday during a welfare check at a home on Hardaman Circle just outside the western North Carolina college town and only a few hundred yards from the Blue Ridge Parkway. Police swarmed the area and realized that Ward and Fox were still in range of the shooter.
When a rescue team of police officers was sent to retrieve the two, at least one of those officers was shot in his helmet but not injured, an official with the Watauga Sheriff's Office said.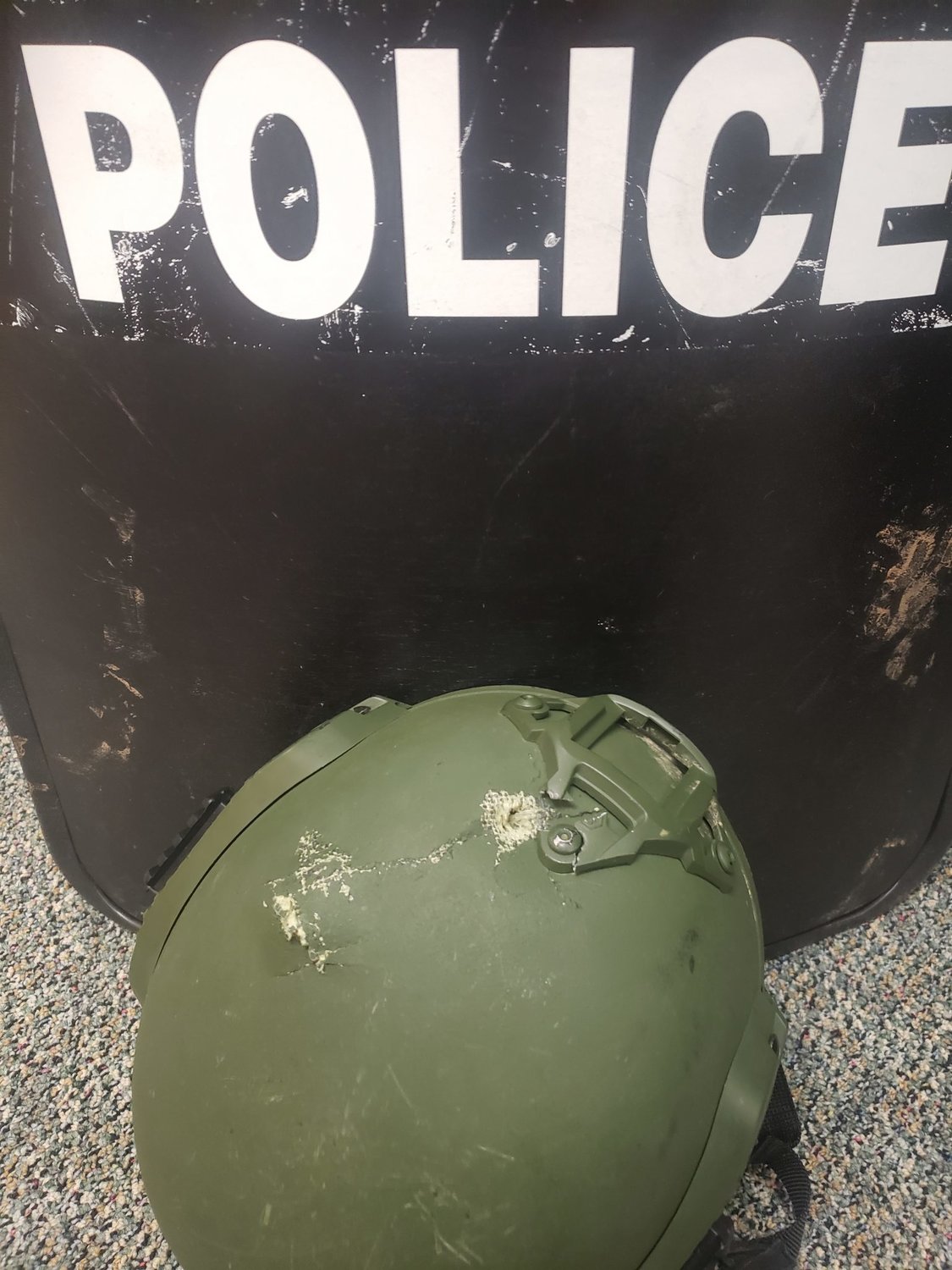 At least 14 agencies responded to the standoff, which lasted until after 10 p.m. Wednesday when police said the barricaded shooter had killed himself. No details on the identity of the shooter or his family have been released.
Overnight, officers from more than a dozen departments lined streets for a procession as Ward's body was transported from Johnson City, Tennessee, to Boone. A memorial of candles, American flags, and flowers grew outside the Watauga County Sheriff's Office.
Update, 5:30 p.m.: This story has been updated with biographical information on Deputies Ward and Fox, and to add the picture of the police officer's helmet.
Read Next: Fake Tweets — Like This One About the Chicago PD — Make Life Harder for Cops