The catchy refrain of bluesy rock guitar and The Boss's ragged baritone voice make Bruce Springsteen's "Born in the U.S.A." a go-to jam for many Americans during patriotic events and celebrations. Ironically, the hit song actually isn't the ultra-patriotic anthem it's often passed off as.
Released in 1984, The Boss's heartland-rock hit is certified gold. It's an undeniable rock 'n' roll classic. Ronald Reagan, one of the first Americans to misrepresent the song's message, referenced it during his 1984 presidential campaign, and it's been widely misunderstood by many as a song that celebrates the gift of being born an American citizen.
The truth is, it's an explicitly anti-war song that highlights how America failed Vietnam veterans.
The lyrics plainly spell out Springsteen's disenchanted view of the war. The second stanza kicks off with a soldier enlisting as an alternative to penal punishment, rather than volunteering out of a noble sense of duty. On top of that, he doesn't describe the war as some domino-theory solution to containing communism. Instead, he offers a blunt, hyperbolic view of the soldier's motivation and American foreign policy in the 1960s and '70s:
"So they put a rifle in my hand / Sent me off to a foreign land / To go and kill the yellow man," Springsteen croons.
It strays even further from Reagan's hard-line foreign policy views in the fourth verse. The song describes losing a "brother" at Khe Sanh. It points out that when the fighting finally ends, the Viet Cong remain, but his brother is gone. The implication is to ask, Was it worth it?
"I had a brother at Khe Sanh / Fighting off the Viet Cong / They're still there / He's all gone."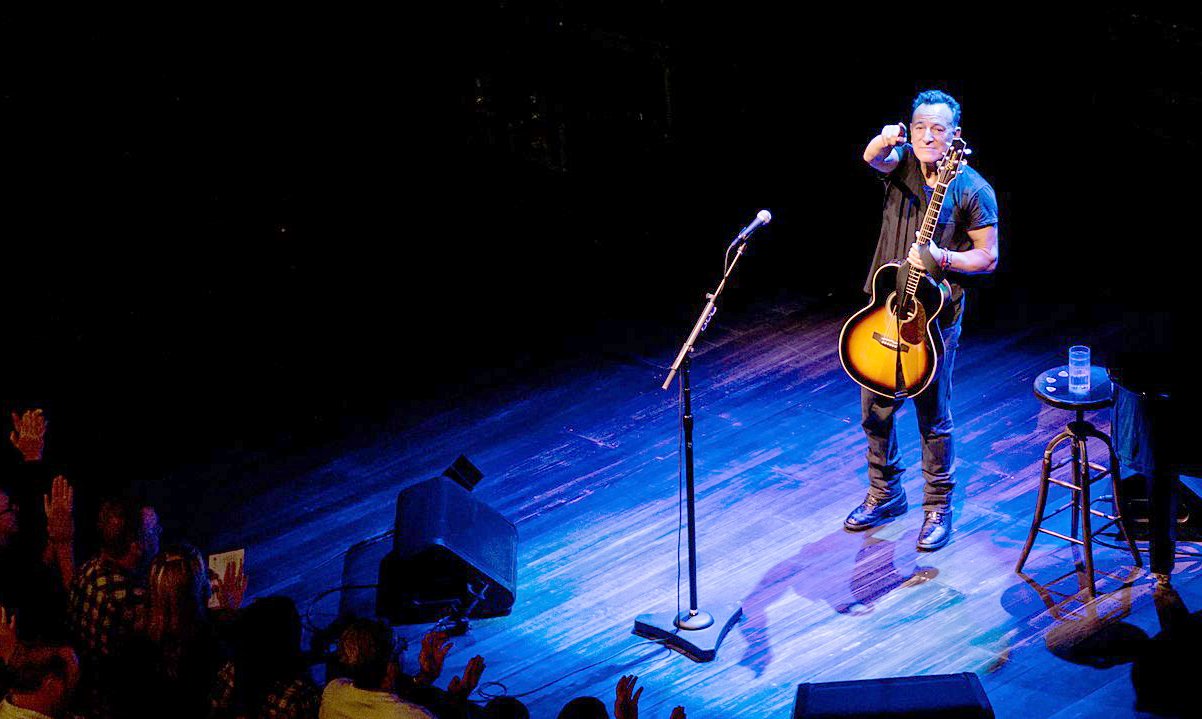 The other two verses wedged between "born in the USA" being belted over and over tackle the mistreatment of Vietnam veterans.
The song tells of a war veteran coming home and struggling to get hired at his hometown's oil refinery. The veteran then goes to see his local Veterans Affairs office and is met with an apology and zero help.
Even though the VA has drastically improved since Vietnam, and America's 20-year war in Afghanistan likely prevented further terrorist attacks, Springsteen's words of disillusionment feel timely today.
But whether fans of the rock anthem are hawks or doves — or are not easily filtered into one camp or the other — Springsteen's bestselling album of the same name is still worth throwing on the record player (or more accurately, cueing up on Spotify). The Boss remains a rock legend, and the booming chorus of "Born in the U.S.A." is still a classic. It's just a bit more complicated when you pay attention to the lyrics.
Read Next: Before Creating Willy Wonka, Roald Dahl Was a Nazi-Killing Spy in World War II