FORT BLISS, Texas — News that a BORTAC agent killed the Texas gunman who massacred 19 children and two teachers during a school rampage has shined a spotlight on an elite US Border Patrol unit that would rather remain in the shadows.
But Coffee or Die Magazine knows something about the Border Patrol Tactical Unit because its special operators will be featured alongside other US Border Patrol agents in our upcoming print magazine. We spent time with the men of BORTAC here so we could tell their unique story.
So, what's BORTAC?
Headquartered at Biggs Army Airfield on El Paso's Fort Bliss, BORTAC is what the agency calls a "national asset." Its highly trained operators deploy to the hottest spots on America's borders, with a focus on cracking Mexican cartels when their smugglers move people or drugs north of the Rio Grande.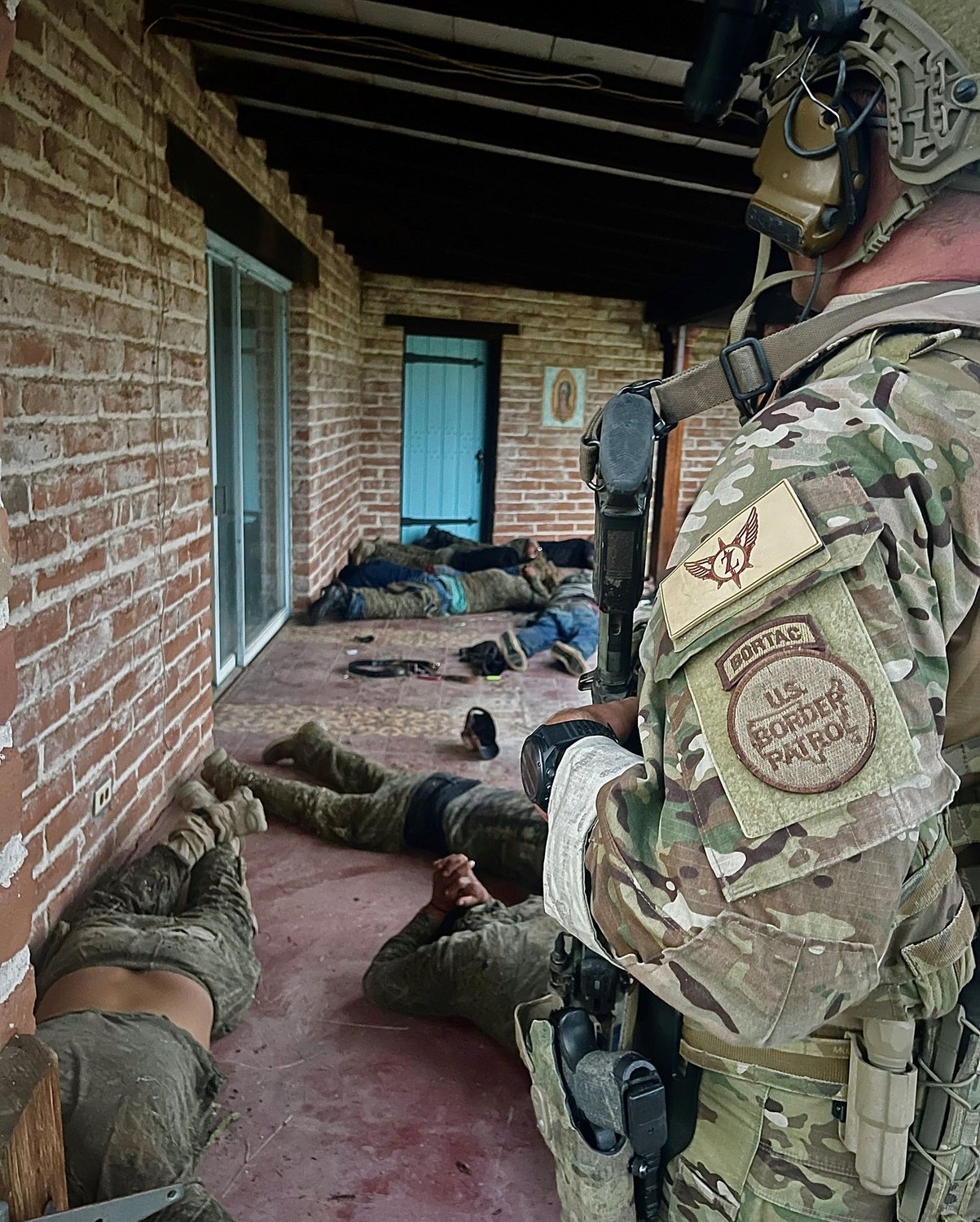 It was launched in 1984 to quash riots inside US Immigration and Naturalization Service detention facilities, but its mission morphed over the decades. Today, the 225 agents who wear the "rockers" signifying BORTAC are a cross between US Navy SEALs, urban SWAT, outdoor adventurers, and good old-fashioned detectives.
The BORTAC agent who shot the 18-year-old mass murderer at Robb Elementary School was part of a team working to take down stash houses harboring smugglers and undocumented migrants near Uvalde, which is part of the agency's Del Rio Sector.
"When you wear the rockers, it means you're on a team," said Agent Jesse Serio, 44, a forward observer in the New York Army National Guard who fought in Iraq before he joined US Border Patrol in 2006.
He made BORTAC four years later. And that wasn't easy.
Both BORTAC's selection system and training courses were designed to mirror similar programs run by US special operations forces. Four out of every five candidates who try out for BORTAC will fail indoc. Only a handful of agents make it to the end of training.
Agent Matt Young, 34, a former US Army 82nd Airborne infantry sergeant who did stints in Iraq, Afghanistan, Haiti, and Hungary, made the team. He told Coffee or Die the training was "pretty intense" and "definitely physically challenging," but he was glad he transitioned from the military into US Border Patrol and later joined BORTAC.
"It's the best-kept secret in the federal service," he said.
A sister force, Border Patrol Search, Trauma, and Rescue — or BORSTAR — specializes in daring rescues and medical evacuations. It has roughly the same number of agents.
And they're overseen by 150 staffers in the agency's Special Operations Group and often supplemented by 485 Mobile Response Team agents in sectors nationwide.
Read Next: