The U.S. Navy SEALs and the U.S. business market are two venues that are known to chew people up and spit them out. A fair amount of perseverance, determination, and grit are required for an individual to forge a successful path in either. No one ever accused Elijah "Eli" Crane — a SEAL veteran and founder of Bottle Breacher — of lacking those traits.
Crane was 22 years old when the Twin Towers collapsed on Sept. 11, 2001. Like many young men at the time, he answered his country's call. A few weeks later, Crane enlisted in the U.S. Navy and headed straight for SEAL training. Unfortunately, after completing Hell Week — five days and five nights of intense physical training with just five hours of sleep — he was abruptly dismissed. It was a tough break for an ambitious and patriotic young man.
"They basically showed me the door," Crane shared during a recent interview with Coffee or Die. "They told me, 'Hey, we need the best of the best here, and you're clearly not that.'"
Disappointment, Risk, and Redemption
At that point, he was assigned to the fleet and spent the next two years serving on the USS Gettysburg as a gunner's mate and working in the ship's armory to repair and maintain small arms. Many of us would have accepted the fact that we weren't "good enough" and followed the course of least resistance. However, as the end of his assignment on the Gettysburg approached, Crane realized he wasn't ready to settle for something less. He reapplied to the Basic Underwater Demolition/SEAL (BUD/S) school for a second try.
His application was conditionally approved but the condition was no small detail — although plenty of time remained on Crane's military contract to allow him to pass or fail BUD/S training, the Navy wanted him to re-enlist for another four years before they would ink the orders. "It was kind of scary," shared Crane with a nervous laugh. "They wanted four more years whether I passed SEAL training or not. But you know how they are. They dangle that carrot in front of your face. So I jumped at the opportunity."
Perhaps the previous 30 months had given Crane plenty of time to plot his course. Maybe re-upping his commitment to the Navy gave him the required incentive to succeed. Whatever the reason, Crane sailed straight through training with BUD/S Class 256. He was assigned to SEAL Team 3, on which he spent a little more than four years and deployed three times to Iraq.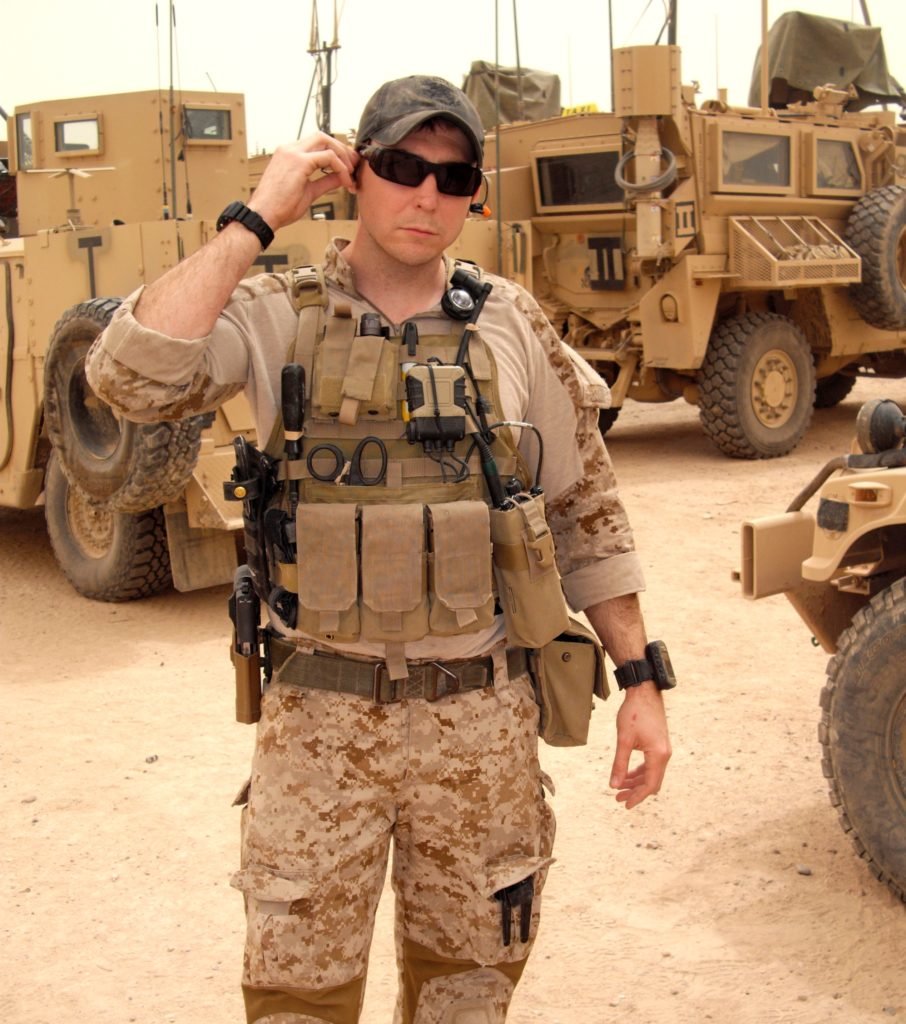 When asked to reflect on this early lesson in overcoming adversity, Crane pointed out that resilience and a good attitude is just part of life if you want to be successful. "I see a lot of people who, if they fail at something, they cop an attitude. 'That's not for me. I'm not cut out for that.' But that's not always the case," he said. "Sometimes you just need to be accountable — point the finger at yourself and try to figure out what you can do better next time. Then get back out there and try it again."
An Entrepreneur is Born
In 2009, still on active duty with the SEALs, Crane received a souvenir from his little brother — a U.S. Marine Corps helicopter pilot who had recently returned from the Philippians. The gift was a .50-caliber cartridge that had been fashioned into a bottle opener. Big bro loved it.
"I thought it was one of the coolest gifts I'd ever received," Crane said. He loved it so much, he began to fixate on ways to improve the novel item. "I painted the thing black, stuck a white punisher sticker on there, and took it to show my buddies. They freaked out over it."
Crane realized he was onto something — this was a product people would buy. He needed help marketing the idea and turned to his wife, Jen, who had a background in online sales. The pair figured out a marketing plan, and it wasn't long before they started buying surplus brass from the military and turning it into bottle openers in their single-car garage in San Diego.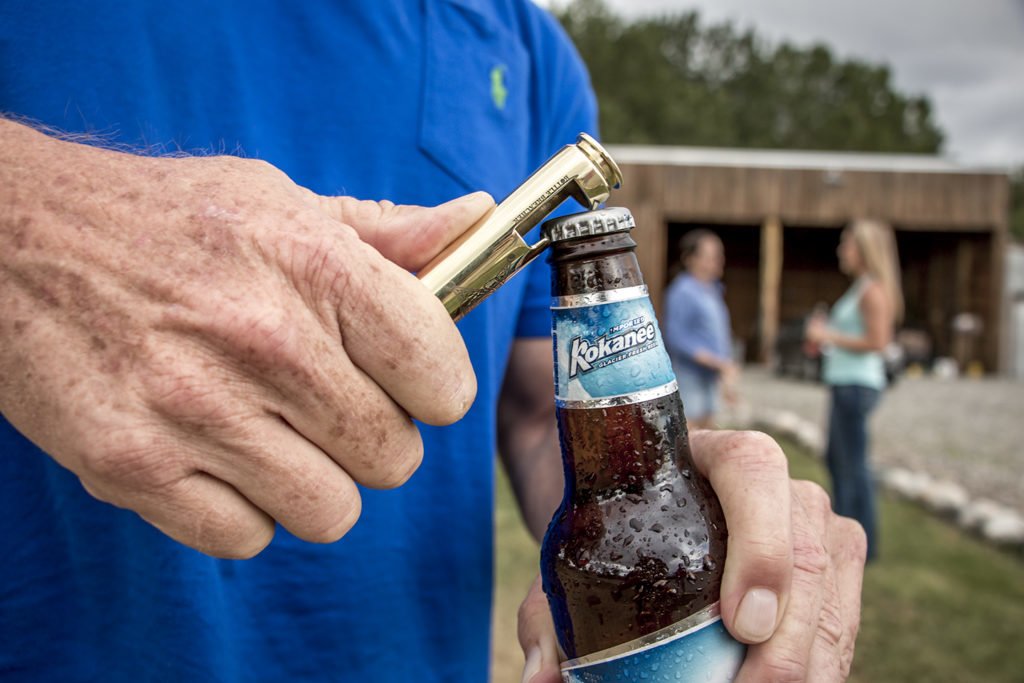 The business was dubbed "Bottle Breacher" and initially focused exclusively on .50-caliber bottle openers. As the company grew, the Cranes began offering various cosmetic options, such as different colors and personalized lettering. Business was good. However, it didn't take long before they realized they had taken it as far as they could on a shoestring budget and in a home garage "factory."
Shark Sighting
One night, the Cranes were at home watching "Shark Tank," the popular ABC reality series that features aspiring entrepreneurs who pitch their ideas to a panel of investors (the "Sharks") and request venture capital.
"We found the show fascinating, entertaining, but really educational as well," said Crane. "I remember watching and thinking, 'If we could get on the show, I bet we could get a deal.'"
As cool as the idea was, Crane didn't think anything would come of it. For starters, the Bottle Breacher concept wasn't exactly the politically correct fare typically served up on prime-time TV. Furthermore, over 40,000 people per year compete for a handful of "Shark Tank" slots. The chance of being chosen was better than winning the Powerball lottery, but it was still slim. Despite the odds, Crane showed up to an open casting event for the show.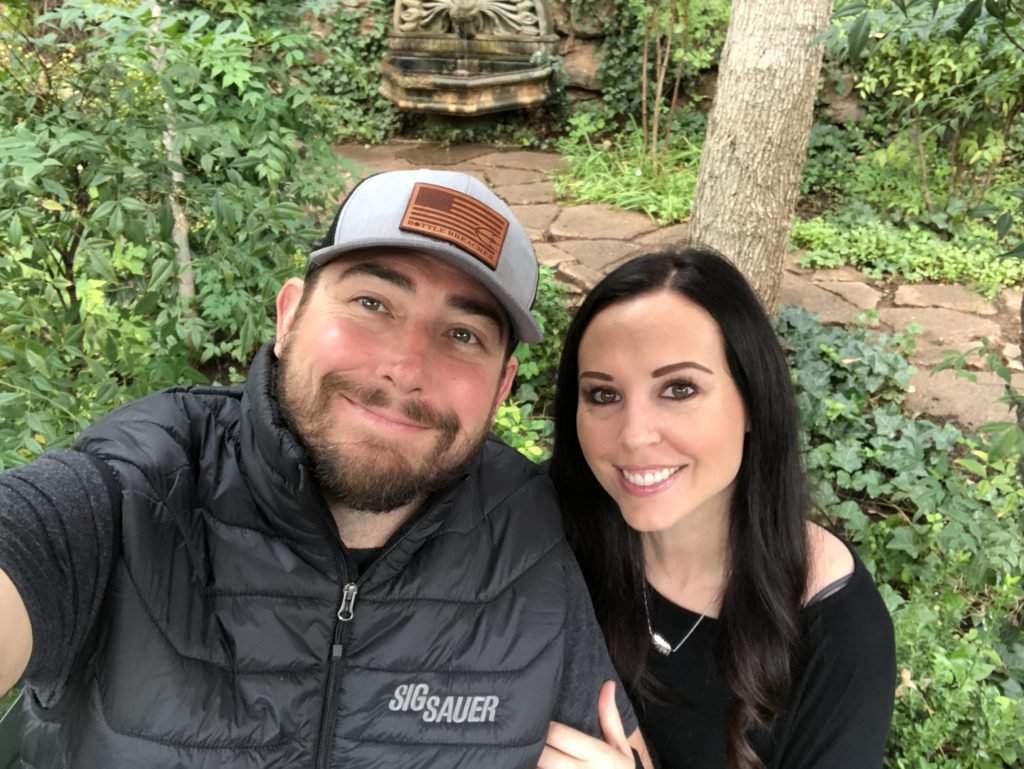 The first 500 in line were guaranteed an opportunity to present directly to a casting director. "I think I was number 156 or something," Crane remembered. "I arrived at 1 in the morning and ended up pitching at 1 in the afternoon. I just blew [the casting director] away with the product, our sales numbers, and the story."
That casting pitch was on a Friday. By 7:30 AM the following Monday, an email message arrived, notifying him that Bottle Breacher had advanced to the next round. A flurry of activity followed — producing a video, completing stacks of legal forms, crunching numbers, and honing the final pitch. A few months later, and with Crane still on active duty, he and Jen found themselves at Sony Picture Studios in Los Angeles for a live taping of "Shark Tank."
Indeed, the Sharks did bite. The show aired on Nov. 7, 2014. Viewers around the country watched the Cranes make their pitch and strike an investment deal with panelists Mark Cuban and Kevin O'Leary. The venture capital would enable the company to gain valuable market exposure, increase cash flow, and pump money into research and development for new products.
Since then, the Bottle Breacher catalog has expanded to offer an innovative variety of barware and related gear. Favorites include the Freedom Frag grenade bottle opener, the Combat Cooler ammo can that nicely chills a six-pack of tall ones, and the Punisher Combat Coasters — clear resin disks that encase several spent SIG Sauer casings and a polished brass Punisher logo. In addition, many products are available in a variety of powder-coated paint colors and patterns, with or without customized, laser-etched engraving.
Today, Bottle Breacher tops $20 million in sales. The company donates a generous percentage of profits to a growing list of military and veteran charities — more than 280, to date. Crane attributes his success in business to his religious faith and good, old-fashioned work ethic.
"It was a pretty interesting trajectory and path, but God had a plan for us," Crane said. "The Sharks saw something once they finally got their hands on the product and saw it up close. They also realized that in the year and a half [before "Shark Tank"], working two full-time jobs and raising our children, we did a half-million in sales with little background and working out of the garage. That just doesn't happen every day."
Beyond the Breacher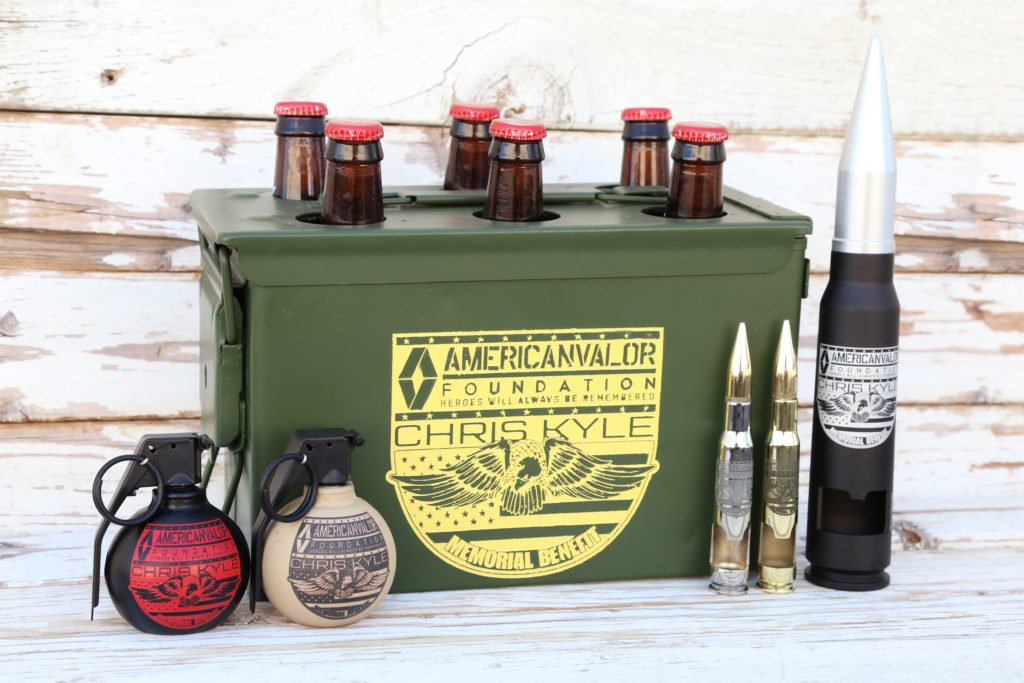 But there's more to Crane's story — another "God thing," as he humbly described it. In 2018, Crane's publicist was working on a project with another one of his clients, John Ratzenberger, the actor who played Cliff Clavin on the TV series "Cheers." He is also known for a TV series, "American Made," in which he traveled across the country to showcase various gems of Americana. Through this show, Ratzenberger became acquainted with firearms manufacturer SIG Sauer and was hired for speaking engagements. The publicist suggested that SIG might be a good fit for Crane, too.
"She asked me if I'd like to go out there to discuss speaking opportunities and possibly doing some business with Bottle Breacher," Crane said. "I said 'absolutely.'"
Crane hit it off with SIG's chief marketing officer, Tom Taylor. In fact, after just a few months, Crane was offered the opportunity to become an official brand ambassador for SIG Sauer. The original contract was for six months but has been extended to the end of 2019.
'It was a pretty interesting trajectory and path, but God had a plan for us.'
"I hope I can keep this up because I love SIG's brand and products," Crane said. "It's a new challenge for me, trying to figure out how one person can add value to a mega brand like this. But I'm always up for a challenge."
Eli Crane has proven himself to the SEALs, swam with the Sharks, and taken his entrepreneurial spirit and work ethic to one of top firearms manufacturers in the United States. So, what's next? Crane teased a few more projects that are in the hopper. He's working on a strategic partnership with an up-and-coming craft spirits distiller to offer a new patriotic brand of American rum. There are also plans to expand the scope of personalization options at Bottle Breacher to target groomsmen of a different demographic. And then there's the new faith-based book he plans to write.
"So between all of that, my wife and two little kids," said Crane, "I'm lucky to have a spare minute!"