The bounty on the person who dognapped and decapitated a Kansas police officer's puppy has climbed to $39,000. But the rise comes in the wake of the grisly discovery of another dead dog, the third mutilated canine found by Labette County authorities in the waning weeks of 2021.
The Parsons Police Department is offering $34,000 to anyone with information leading to the arrest of the suspect who killed Officer Shyanne Dunn's 3-month-old black German shepherd puppy Ranger on Dec. 3, 2021. The animal rights organization People for the Ethical Treatment of Animals also has issued a separate $5,000 reward targeting the suspect.
"The funds come literally from across the nation, and as well as Canada and Great Britain, just from people who are concerned and heartbroken over this kind of an incident," Parsons Police Chief Robert Spinks told Coffee or Die Magazine.
He estimated that his officers have mailed more than 150 thank-you cards to donors.
"You know, there is some good that comes from bad things," Spinks said.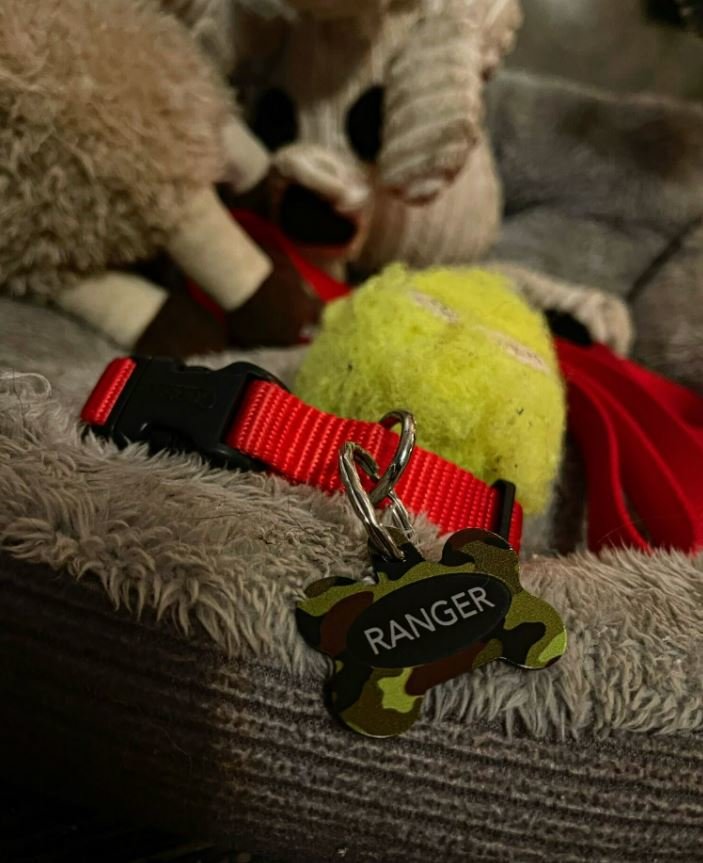 Spinks' detectives have scheduled a meeting with a forensic psychologist in March to comb over details in the case files linked to several unnamed persons of interest. He told Coffee or Die his department has been sharing information with her for months to build a possible profile of the dog abuser.
Police are probing three unsolved dog attacks and a fourth incident. The list begins with Bleu, a mutt shot Nov. 6, 2021, in the 1400 block of South 12th Street. The fatal round entered his hindquarter, tore through his abdomen, and then exited his front leg.
On Dec. 3, Dunn discovered Ranger's corpse tossed into her backyard. There was no blood on the grass, leading detectives to believe someone dognapped the puppy, butchered him, and then returned his corpse for the cop to find.
Around the same time, an unknown person was spotted near the pen of a police dog, Karim. The K9 handler, Cpl. Kyle Shields, told investigators he heard an unusual commotion and barking in his backyard. When he went to investigate, the suspect fled on foot.
On Dec. 29, kids found a missing mutt named Drako swaddled in a blanket near a bridge over Labette Creek on the northern edge of town. An autopsy revealed severe trauma to the dog's abdomen and neck. A choke chain was still looped around Drako's throat when he was found. The pet had been beaten and strangled to death, most likely by a human being, police determined.
"When you have a series of crimes that all occur in a very confined narrow area, in this case, no larger than three square blocks in a short period of time, then common sense would say they could potentially be linked together," Spinks said.
The chief said it's not unusual for a rising reward to fail to trigger a quick arrest, especially if the killer is a loner who acts alone. He pointed to the $100,000 bounty on serial killer Gary Leon Ridgeway, the Green River Killer who lost count of all the women he murdered in Oregon and Washington in the early 1980s.
Spinks urges his officers to read the US Department of Justice circular, Animal Cruelty as a Gateway Crime, which explores how people with abnormal psychopathies can escalate the violence they wield against pets to people.
"Even though that reward is very helpful to keep the spotlight on the case, we'll see whether somebody actually comes forward with information that ties back to the suspect," the chief said.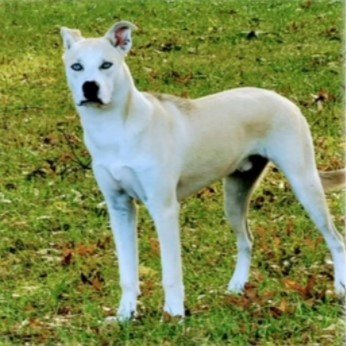 His concern is shared by PETA.
"PETA urges anyone with information to come forward so that whoever is responsible for such a despicable act of violence can be held accountable—and stopped before they hurt someone else," said PETA Senior Vice President Colleen O'Brien in a prepared statement announcing the reward.
But Spinks doesn't want the notoriety of Parsons' dog killings to overshadow everything his 14 sworn officers are doing in a town of roughly 11,000 people who generate up to 16,000 calls annually, "from the benign to the major."
"We're still a 24/7 operation," he said. "We're stretched, because — also like a lot of agencies — we're a couple people short that we're trying to recruit for as well. It makes for a full day at the office."
Read Next: