On Jan. 3, 2010, Senior Airman Bradley Smith earned a Silver Star, but he would not be alive to accept it two years later.
As a part of the 10th Air Support Operations Squadron, a U.S. Air Force Tactical Air Control Party (TACP) supporting a regiment from the 4th Infantry Division, Smith had deployed to Afghanistan the previous December. While on a reconnaissance mission near Badvan, he was killed by an improvised explosive device (IED).
Smith's Silver Star citation reads:
"Airman Smith's platoon was ambushed by simultaneous mortar, improvised explosive device, and machine gun fire while on foot patrol, leaving a Soldier and Airman immobilized in an adjacent creek and a second Soldier missing. Airman Smith, returning fire, ran without hesitation through the lethal crossfire into the creek to save his comrades. Still exposed to enemy fire, and without regard for his personal safety, he rescued the disoriented and blinded Airman from the water and recovered the mortally wounded Soldier.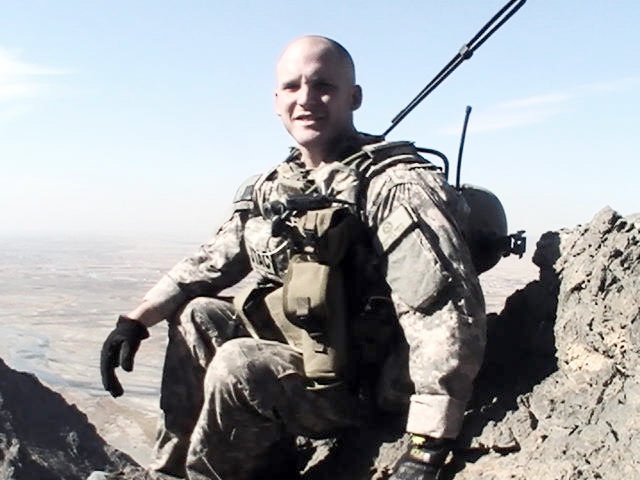 "After stabilizing the wounded, Airman Smith continued returning fire and coordinated close air support. He controlled three formations of Kiowa attack helicopters, expending all available munitions on surrounding enemy positions.
"Airman Smith did not hesitate to act upon hearing of the still-missing Soldier's location. He volunteered to proceed 200 meters into the village to recover the Soldier, knowingly exposing himself to continued enemy fire for a second time while disregarding the dangers of the ongoing firefight and the risk, consequences, and threat of further improvised explosive devices.
"Determined not to leave a fallen comrade behind, he retrieved the dismembered Soldier and maneuvered toward the casualty collection point. A second improvised explosive device detonated as he approached the collection point, killing him instantly."
"It was devastating," said Technical Sergeant Bobby Cooper, Smith's section chief at the time. "It was the night before we were all coming back to work after the Christmas holidays. We came in at 8 o'clock at night. When we were sitting around, looking around, very quickly we knew that something bad had happened downrange."
But Cooper was not surprised to find out the dramatic and heroic circumstances under which Smith died. "It was Brad being Brad," he said. "It was Brad doing what he loved to do, which was take care of people, look out for people, and always being the one to volunteer to get the task done."
Smith was well-liked among his squadron. "He was just one of those individuals who always had a great attitude, great personality about him," Cooper said. "He was pretty much always smiling, so he always lifted the room."
Smith's fellow Joint Terminal Air Controller (JTAC) Jarred Taylor ran Smith's training flight and knew him well. One of the things Taylor first observed about Smith was his leadership position among his fellow trainees.
"It resonated with the staff that Brad Smith is the right guy for the right reasons to have this fitness facility dedicated in his honor …"
"In the very beginning, he kind of had this aura around him, and they all looked up to him even though he was the youngest," Taylor said. "He quickly gained the reputation of being somebody who was super trustworthy and super effective at his job."
Cooper described Smith as "determined. Just wanting to always succeed. Whether it was at work or his family life, whether it was working out — it didn't matter, he wanted excellence in all he did."
Smith was married and had an infant daughter. Cooper remembers Smith talking often about his wife, Tiffany, and how excited he was for the birth of their daughter, Chloe.
Taylor was one of the first to find out about Smith's death and messaged other Airmen to help take care of his family's immediate needs. "Everybody in the career field rallied up for Tiffany and Chloe," Taylor said. "The whole TAC team kind of adopted her."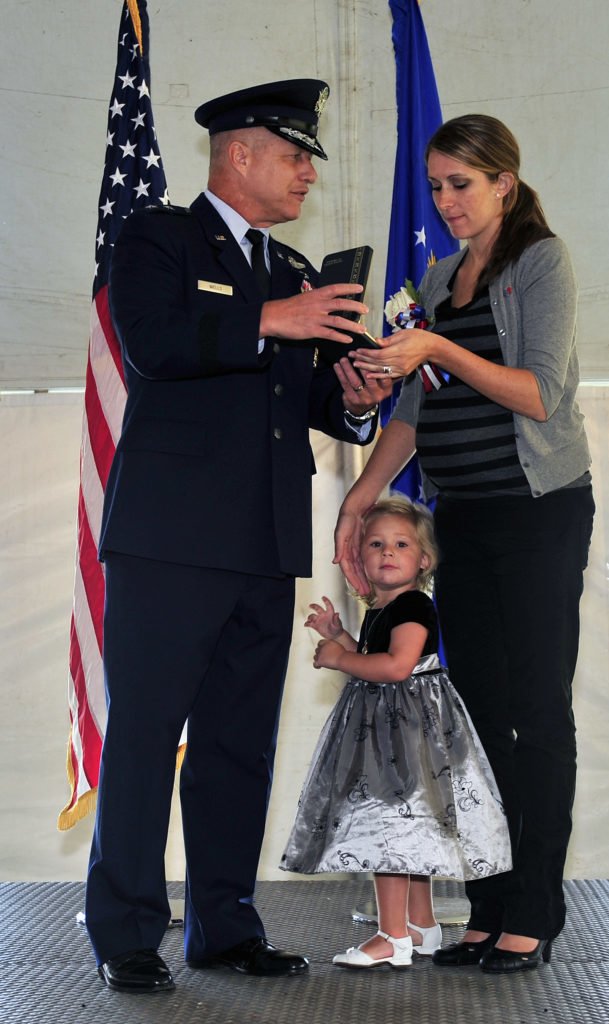 "Being around the TACPs made me feel closer to Brad," Tiffany Smith said. "Every time I'm with them, it makes me feel part of a family."
Honoring Smith's Memory
Since his death, Smith has been honored in many ways beyond the Silver Star, including having an Air Force camp in Afghanistan named after him. There is also a memorial scholarship fund and an annual 5K run, as well as a CrossFit Workout of the Day (WOD) called "Bradley."
"He was HUGE into working out," said Cooper. "That was definitely one of the things that he loved doing and excelled at, was leading the squadron in workouts before he deployed."
Appropriately, this spring the Air Force dedicated a gym to Smith at Lackland Air Force Base, where the TACPs train: the SrA Bradley Smith Fitness Center.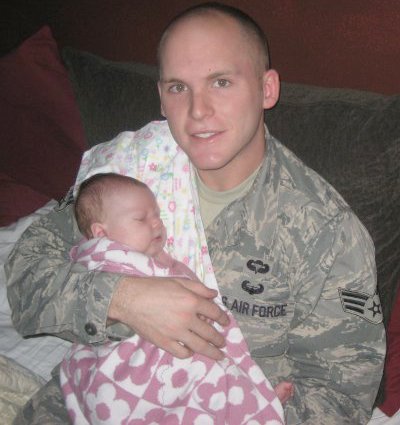 "The cadre for the 353rd started to notice that there weren't any buildings on Medina Annex that were in honor of any of the fallen TACPs that we had," said Marcus Mader, president of the TACP Association. "As they went through our fallen, SrA Brad Smith jumped out to them. Brad Smith was the epitome of what it was to be a TACP."
"Ten years later, here we stand," said Tiffany Smith at the dedication, "having a building dedicated where every single TACP is going to come through and know my husband's name, which means the world to me."
Taylor agrees that the gym dedication will be meaningful to everyone who knew Smith, but it will serve a functional purpose as well. "I really want the guys coming into this career field to know the big shoes that they have to fill."
"The business that we do is serious, and the impact we have is hard to capture at times," Mader explained. "It resonated with the staff that Brad Smith is the right guy for the right reasons to have this fitness facility dedicated in his honor — a facility that every special warfare operator, from now until the building is taken down, will go through, will sweat, will bleed, will suffer, will grow. They will all look at this plaque and remember SrA Bradley Smith and the sacrifice that he made for his country."