"There are probably not too many coffee shops that are being opened with a bayonet, but my main point in this speech is … fuck 'em all, we're doing it our way," said Evan Hafer, CEO and co-founder of Black Rifle Coffee Company. As the bayonet specially engraved for the occasion sliced through the red ribbon, the Black Rifle Coffee shop in San Antonio was open for business.
While Black Rifle Coffee Company (BRCC) has a few other locations throughout the United States, this will be the first fully BRCC-owned-and-operated location — however, the company plans to build many more across the country. BRCC celebrated the new location on Saturday with a grand opening that spanned from the early hours of the morning well into the day.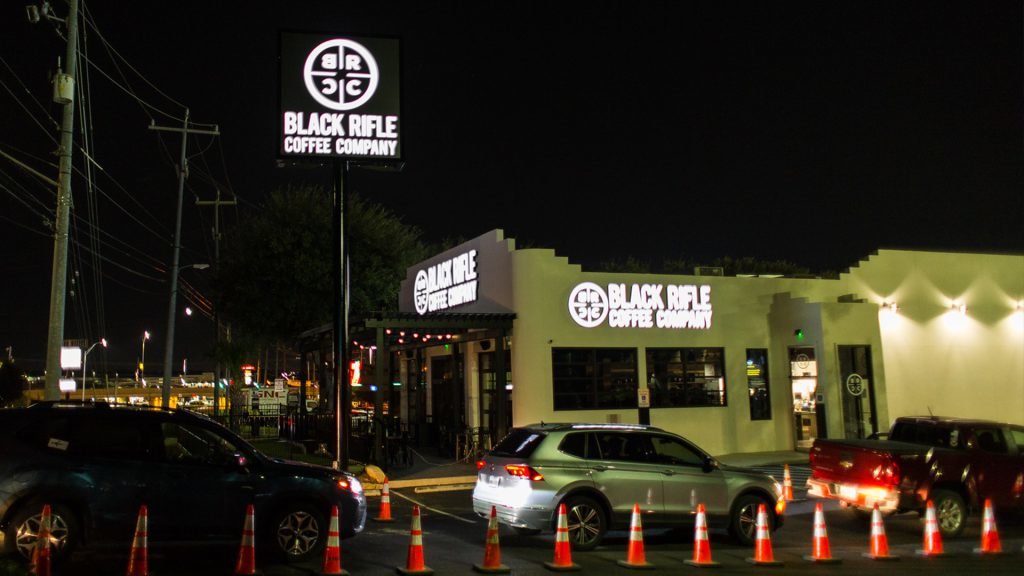 Due to restrictions from the pandemic, the opening of the store was largely relegated to a short guest list and a long drive-through. From 3:30 a.m., the cars lined up around the block and the traffic didn't let up throughout the day as people from all over the area passed through. Dogs poked their heads out of cracked windows as they drove past, the flag waved overhead, and customers had brief, drive-by conversations with BRCC leadership like Hafer, Mat Best, Jarred Taylor, and Logan Stark.
This is not your average coffee shop — the interior has a fireplace next to a leather seating area, the coffee is doled out at a "drop zone," and the place is lined with wood for a classic Americana vibe. If you want your coffee brewed with a pour over, all you have to do is ask. Want to pick up some BRCC merch or coffee gear? Swing by and grab it alongside your daily cup of coffee. Dogs are not only welcome, but there's a fenced-in dog play area right on the premises, not to mention the free "puppachino" for every fur missile that drops by.
And yet, it still functions as a coffee shop with all the choices a passerby might expect — a wide variety of coffee, food choices, an area to relax or type away on a laptop, a space to chat with friends, and a staff at your beck and call.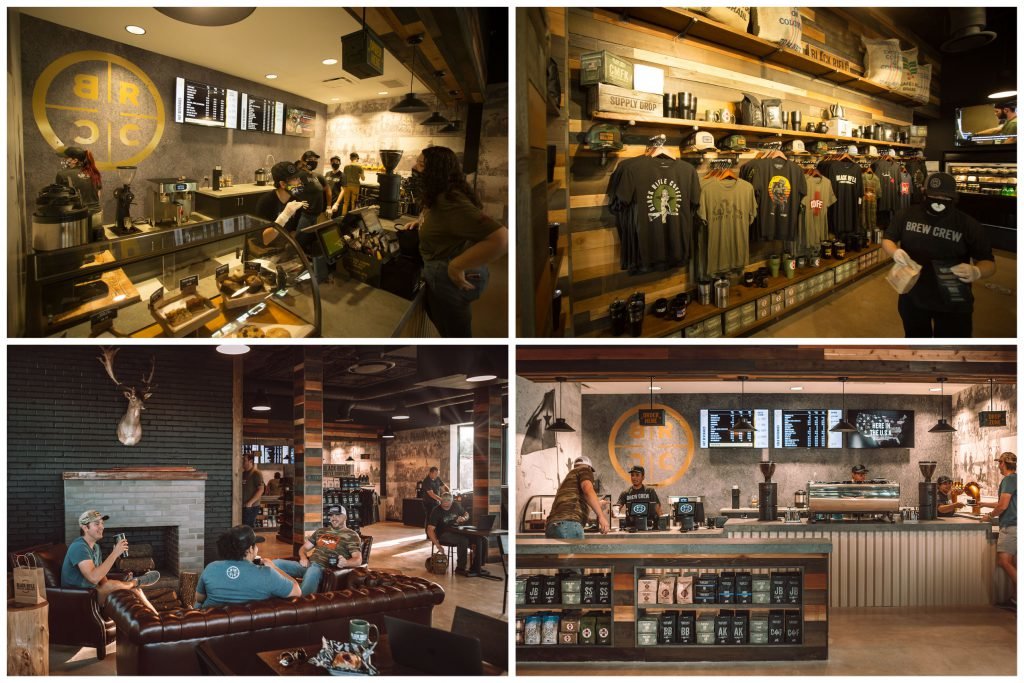 Hafer has made it no secret that he has ambitious goals when it comes to hiring veterans, and this is the first step toward more shops that will help achieve these objectives. The staff of Black Rifle Coffee Company currently sits at roughly 50% prior service, and with coffee shops opening up, that number can only be expected to rise.
It was during this opening when the flag was raised and Hafer summed up his thoughts:
"I would say this has been a long time coming, but in all actuality — in business terms — it's been pretty short, right? From the time that I started roasting coffee in my garage to now, we're [at] six years. This company's way bigger than me. It's way bigger than Mat, it's way bigger than Jarred. It represents a forgotten subculture of people that continue to serve the country that we all love. And when we raise the flag, I think it's really important that we all remember that it's not about us. It's not about Black Rifle Coffee. It's about the people that continue to serve in harm's way every day for what we, collectively, get to reap the benefits from.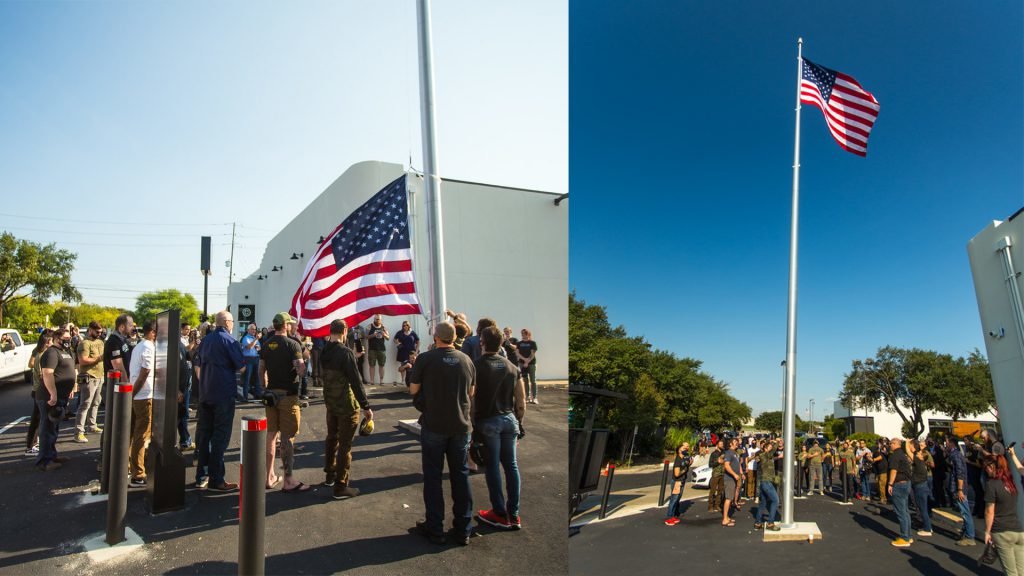 "I'm very thankful. Obviously, as a guy who served the country, I'm continuously thankful and I roll out of bed every day and I think about my friends that aren't here to see these things. I think Mat feels the same way, and I think that we owe them the highest amount of dignity in our work to go to work every day, to try to move at 150%, to drain every ounce of life out of what we can here. This business only represents what we're trying to accomplish for all the people that can't do that.
"So, it's not about me. I just get to be the guy that, you know, wears the title, raises the flags, gives the stupid speeches, cuts the ribbon … but it's not me. It's all the guys that are standing behind me that aren't here, that keep me motivated and keep me pushin' forward every day. If it weren't for them I wouldn't be here. So, I really owe it to them.
"Thank you guys for showing up, I really appreciate it, but more importantly — the people that serve, and the people that we continue to motivate and inspire — they really fuckin' appreciate it. So thank you guys."
With those words, the flag was raised, the anthem sung, the ribbon cut, and BRCC's San Antonio location was officially up and running.
Full disclosure: In case you didn't know, Coffee or Die is wholly owned by Black Rifle Coffee Company.