John Croft is no stranger to the art of leadership. His entire adult life, people have looked up to him. At the beginning of his 26-year career in the U.S. Marine Corps ("26 years, 10 months, nine days," he specified with pride), he earned the callsign Big Daddy.
"It started off as a joke. What kind of people call people Big Daddy?" Croft wondered rhetorically. But it stuck, and for good reason. "At every different unit, which is about 13 different units I served in, it's like I earned that callsign every place I went. It followed me in the Marine Corps because I have a passion for people."
Croft now puts that passion to work at Black Rifle Coffee Company, where he has been Director of Operations for about a year and a half. "I believe in function over fashion," he said, describing his philosophy on leadership. "I believe in doing right by people and having them realize their potential. And when that's done, that takes the company with it."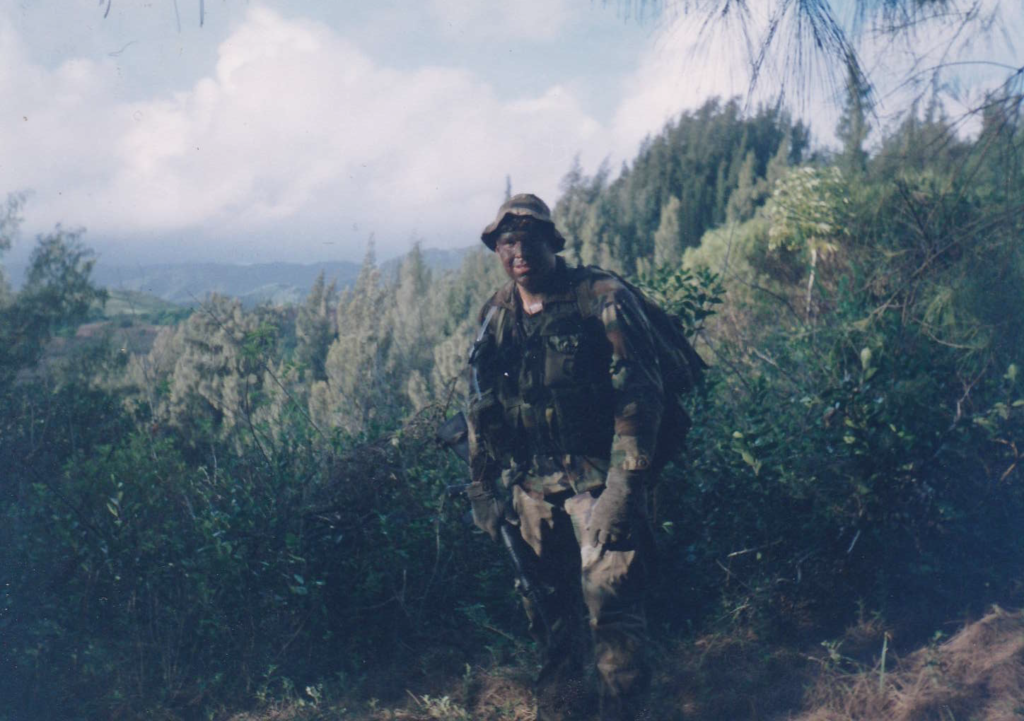 Croft developed his guiding principles as a kid living with his grandparents. From the age of 5, Croft took care of his grandfather, who had Parkinson's Disease. But when he was 13, his priorities suddenly shifted after his brother stabbed his grandfather to death. He focused his attention on his grandmother. "She instilled in me that the way other people feel is the most important thing," said Croft, "and how you can impact them and make them feel."
It took awhile for Croft to find an environment where he could put those people skills to work. "I was probably the biggest wimp in Fontana, California, history before I joined the Marine Corps," Croft said. "I was introverted. I felt I did not have a voice."
But as an adult, he quickly found his place as a Marine. "The first time I got shot at, I was like, 'I was made for this.' I didn't freak out," remembered Croft. It was 1992, and his team got sprayed with machine gun fire during a training exercise in South America. "I was in this hole, and they're just unloading everything they had. As these rounds started to impact, I didn't lose my head." He took pride in his calm under pressure. "Chaos, frustration, and uncertainty — that's my specialty."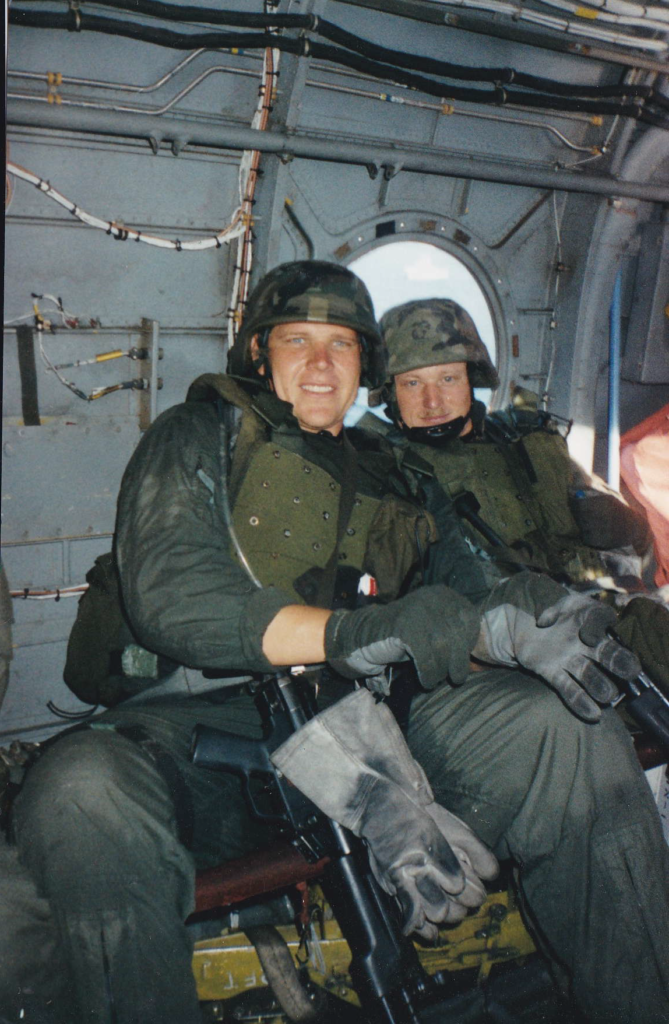 Croft knew he was meant to be in the Marine Corps. "I spent the majority of my adult life overseas working, and I loved it, man," Croft said. "I'll be honest, my blood and my breath was Marine Reconnaissance. I loved it. I jumped out of airplanes, I was a combat diver, sniper — I got to lead at all levels in the most weird situations and in the best and worst places on Earth."
Croft reached the highest rank possible for an enlisted Marine, master gunnery sergeant. "I stayed seven years in that rank, doing the best I could for the people and for the mission."
He was able to watch the "huge arc" of change between when he signed up and when the Global War on Terrorism began. "I was so thankful that I was able to adapt and always stay ahead of my peers to be able to effectively communicate with people and perform at a higher level and push myself," he said. "I just had a work ethic, and I'm good at listening to people and not passing judgment."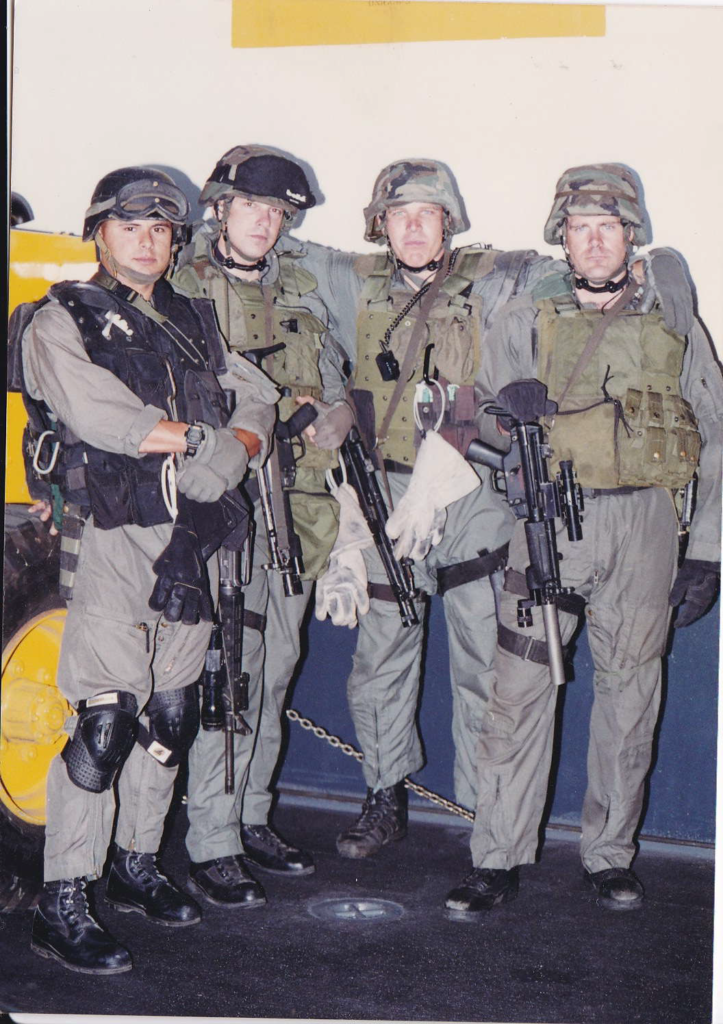 Toward the end of his career, he found a way to put his leadership skills to new use — contracting on the weekends with a company that developed team-building exercises based on special operations. "They were like, 'You know what? You have a way of talking with the other cadre; can you build our program out?' I was like, 'Easy day, man.'" They put him on retainer for a year before his retirement, and he worked for them for three years, talking about teamwork, leadership, and communications.
When it was time to move on from that job, however, it took almost no time at all for him to decide where to go. "I made contact with Black Rifle on a Wednesday, and by the next Monday I was working for Black Rifle Coffee," Croft said. "I pulled the trigger and made it happen."
It was a perfect match. "There's only been two times in my life that I stepped into a team that I felt like from day zero, 'You know what, I belong here,'" said Croft. "When I stepped on board at Black Rifle, I walked in and felt like I was already a member of the team for years."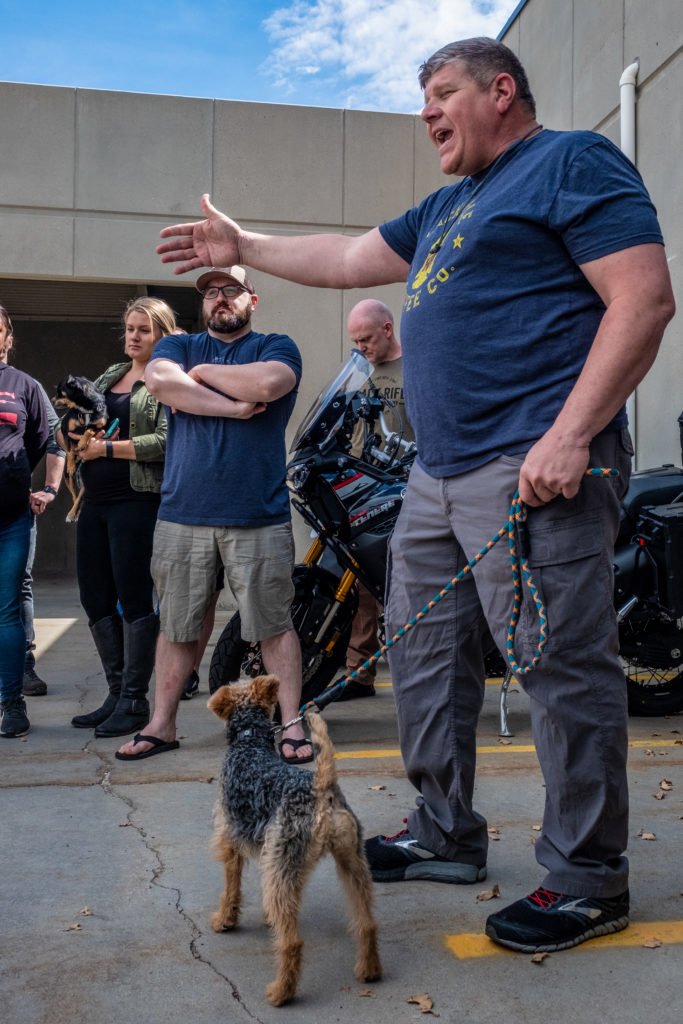 In his capacity at Black Rifle Coffee, he would work with both employees and management, and he relished that opportunity. "I love, love, love working with people," Croft said. "To work with people who wanted to better themselves, people who believed in the company and people who believed in each other, it was like the total package. It endeared me to the company instantly."
BRCC's commitment to employing veterans inspired him. "I knew I wanted to be working with good people for a great cause. I found it. I was lucky," Croft said.
"The heartbeat of America is its hardcore blue collar workers," he emphasized. "And if you can gain the trust and confidence of your workforce and they believe in you, then that's halfway to getting them to realize their potential and take themselves to the next level personally and professionally."
Croft's position plays directly to his strengths. He continues to embrace the qualities that earned him the Big Daddy title decades ago. "It was a term of endearment," he said. "There's maybe a handful of people who would call me bad names, but there's not too many of 'em."