Black Rifle Coffee Company has earned a reputation for its commitment to the well-being of veterans, first responders, and active duty military. From cooperating with OSD on its supply drops to partnering with Leupold Optics to engage donors for the Boot Campaign on Twitch, BRCC finds innovative ways to give back to the communities that have always supported them.
BRCC's charitable giving for 2019 was in excess of $400,000, which includes coffee, merchandise, and cash donations. In February 2020 alone, BRCC donated nearly $17,000 in products to first responders and military personnel. Since November, the company has bought a retired Green Beret a new prosthetic leg, paid for a Special Forces unit memorial, given cash donations to law enforcement charities, and donated several thousand dollars in cash to the Special Forces Foundation. While these numbers are impressive for the company, the leadership also does philanthropic work personally.
Mat Best, BRCC's Executive Vice President, personally sits on the board of directors for the Boot Campaign and the Warriors Heart Foundation. "Both of these causes relate to me on a profound level," said Best. "Something about the Boot Campaign that really inspires me is the quality of care and individualized treatment. The Warriors Heart Foundation focuses on substance addiction for veterans, law enforcement, and first responders. I have had many friends over the years fall into the cycle of self-medication, and I want to play a part in combating addiction."
Best finds the opportunity to contribute to these organizations deeply fulfilling. "I'm selfish in the sense that making people happy makes me happy," he explained. "As my professional career continues, I hope to be involved in our community and country and be a positive influence as much as I can. I don't know where that will take me, but it is my life's mission."
With the viral reach of BRCC's online media, the company is able to get the word out about these charities to others who might be interested in contributing. "If we are able to assist in marketing and create an awareness video for one of these organizations and it gets 100,000 views, it might not feel like a lot," Best said. "But that is enough people to fill up Madison Square Garden five times." For example, last year Best and BRCC CEO Evan Hafer made a video where they participated in an archery competition to raise money for either the Green Beret Foundation or Warriors Heart.
But Best isn't just limited to entertainment. "Laughter is my favorite medicine, but it doesn't always work," he said.
He sees his particular experience in building successful companies as a potential boon to a philanthropic enterprise that might not have an individual with his background in the mix. "An organization requires specific skillsets that are tailored to each functioning arm of that non-profit," he said. "I am hopeful that my experience in business, brand, social media, and entrepreneurship can assist where there might be a lack of knowledge."
Best also serves an important role as a mentor to younger veterans. "All I can hope to do is share my experience, my love for life, my passion for this country and hope someone gets a little more refined perspective on what they want to do," he said. "We all may be in the pursuit of happiness, but a lot of times in life you don't know how to get there. Maybe my story can help."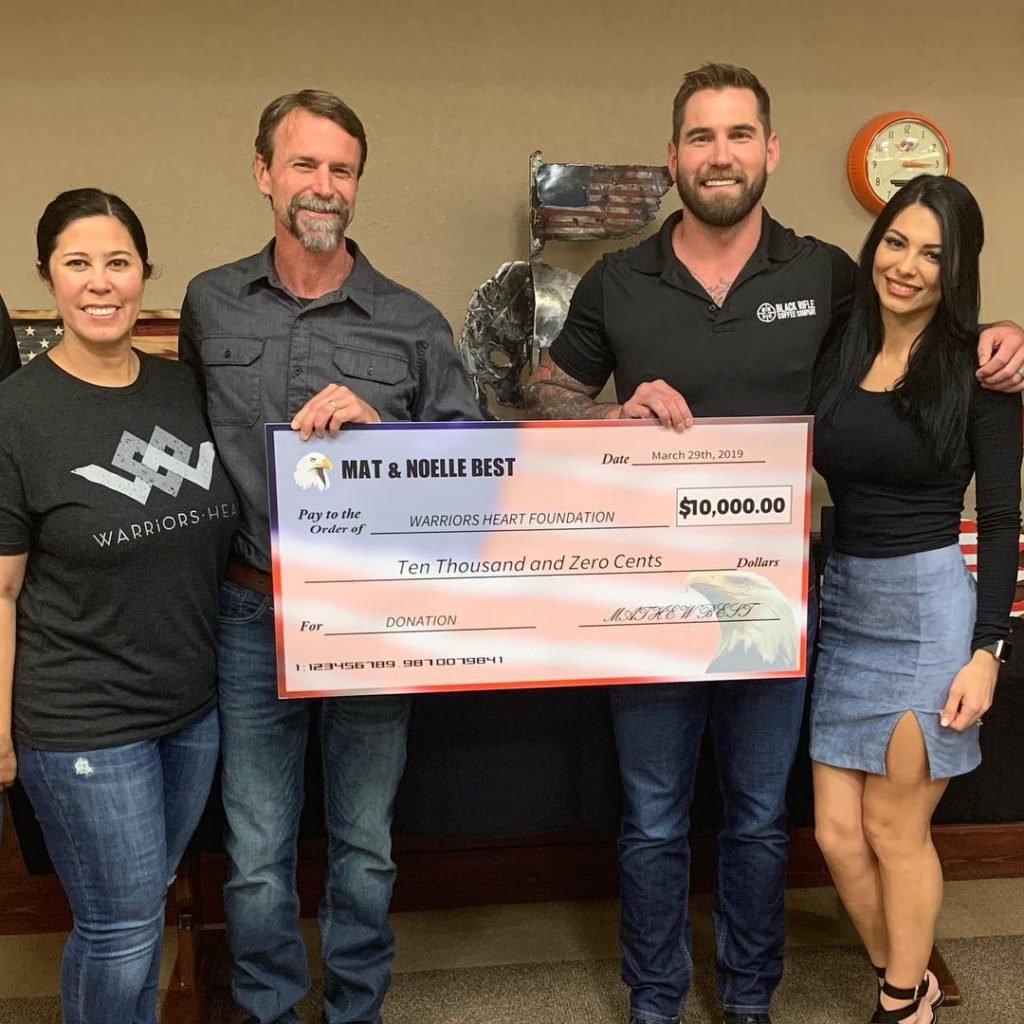 Best doesn't just sit on boards and contribute through BRCC, he also makes personal financial contributions. But he doesn't consider that the most important part of the process. "I don't believe that alone will make the difference I want," he said. "True difference requires a visceral approach, and to me that means time, energy, and money. You can't throw money at things and expect it to make the biggest difference. Sometimes it is just emotional support and creating a community support system."
He feels that personal connection strongly with the Boot Campaign in particular, stating that monetary donations can help get people through the program — and could save their life. "It makes everything worth it," he said.
To Best, it truly is about the concept of community support and what he and Black Rifle Coffee can do to promote that sense of community. "I've had friends save my life countless times before," he said, "and it is an obligation of mine to ensure I try and do the same."
---
Editor's Note: This article has been updated from its original publishing to accurately reflect BRCC's total charitable giving for 2019.