Explosives, like communication, are a mix of art and science. As a US Army Ranger, one of my special duties was master breacher. This means that I was an expert in the use of explosives with the purpose of breaching walls, doors, and other barriers to allow a Ranger assault team the ability to access the objective and accomplish the mission. I loved it.
Recently, while facilitating a group on conflict and expectations, I shared this allegory from my life in the service. Sometimes looking at a difficult topic through the lens of an extreme example can help crystalize our thoughts and sharpen our behaviors.
Here are three principles of explosives breaching that relate to interpersonal conflict and how you can use them to improve — or preferably deescalate — your next fight!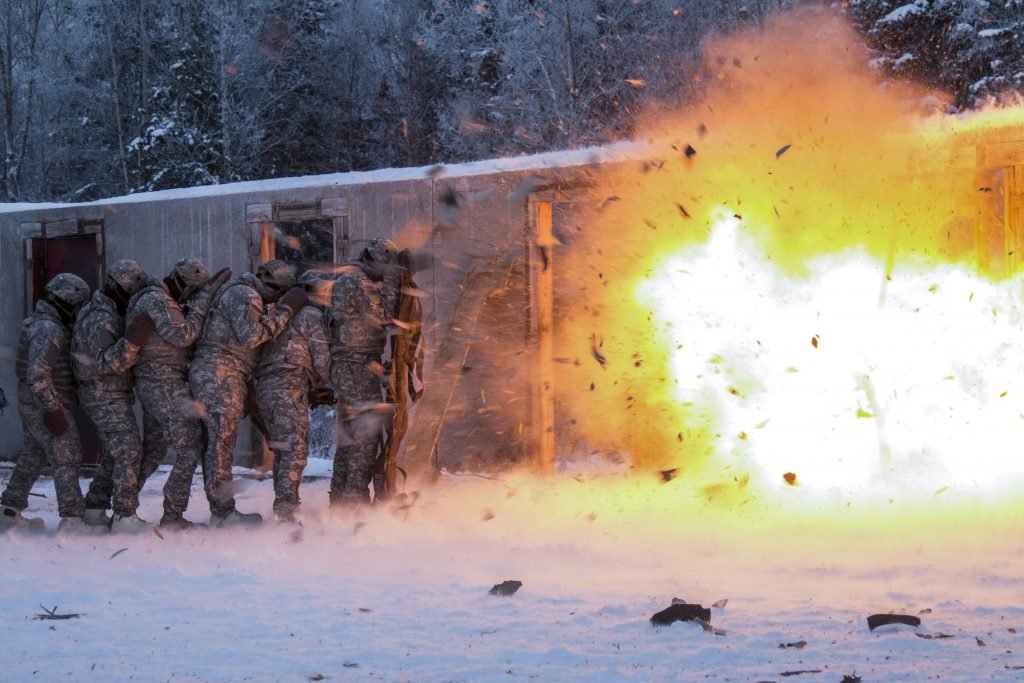 Sympathetic Detonation
Explosive charges interact with one another in a violent way when detonated in close proximity. When one charge blows, another charge (close enough to the original blast) follows. In breaching, we tie C-4 plastic explosive blocks together with strands of detonation cord and take advantage of this concept. Similarly, when tied together in tight teams, the opportunity for sympathetic detonation to occur can have just as violent an affect on the environment. When one person blows, those around them can follow with just as damaging an effect.
Escalating conflict can cause incredible damage in a team, a marriage, a family, or any other unit. Sometimes the best thing for the cohesion of the group is to take a pause, step away, and allow teammates to decompress before a sympathetic detonation occurs.
How do we address this?
A great technique to employ is a temperature check — stop the work, literally, and ask how people are feeling, or maybe take a walk for 10 minutes. Perhaps your team is fraying and could use a breather. Allow people to breathe before they blow. The players involved make a huge difference.
Assess the personality composition on your team for people highly prone to sympathetic detonation, and create shared expectations on how you will identify, respond, and communicate to maintain unity regardless of the disagreement.
Mach Stem Interaction (Bridging)
Physics is rad. Physics in the hands of special operators is radically effective. The principle behind mach stem interaction occurs when multiple charges detonate in unison to create amplified power and force. If you can imagine six blocks of C4 in a 3-foot by 3-foot area all exploding at the same time and could see the effect in super slow motion, we would see the shock waves bounce off one another, yielding amplified power. Imagine it like a math problem where the force is not 10+10=20, but 10×10=100.
Practically speaking, we could place six blocks of C4 on a reinforced brick wall 6 feet apart and blow each of them concurrently. We would end up with six holes that may or may not have pierced through the wall. Yet when we place these six blocks in the 3-foot by 3-foot formula (commonly referred to as a Ranger Wall Breach, or a Fracture Charge) and detonate the charge, we would have a hole large enough for a nine-person assault squad to enter.
Energy has a way of multiplying with people in the same way. The physics of a deteriorating team is bad. Like the preceding example, challenges, disagreements, and discontent will always occur within a team and run the gamut: compensation, perks, management, coffee creamer in the break room — the list is endless. When localized, the impact is real, yet minimized to a project, a plan, or perhaps a customer. Maybe a division or a team. Commonly this results in a delay to deliver and is most likely able to be patched up. However, when left unaddressed and clustered, a culture of discontent may spread and the combined, amplified, destructive power across people can devastate a team.
How do we address this?
Assess your culture. Seek to understand the complaints from the front line. We must be willing to listen without retribution or rebuttal. Work to engage, understand, and address issues that are plaguing your organization before they put a hole in your entire operation. This is really important.
Dissatisfaction left unaddressed is the breeding ground for destruction. Don't look away or you may end up looking through a big hole.
Jet and Spall
I promise this isn't the name of a new silly GenX-targeted cartoon. Before a detonation occurs, breachers create charges from their set of tools and explosives. During the blast, the materials incinerate, but they do not disappear. Upon explosion, the charge becomes two distinctly different elements: jet and spall. The jet is the liquid magma that is created from the explosion, typically directed toward a target — like a door lock — to achieve penetration. The spall is the residue from the explosive, typically a mixture of the resin, powder, and tamping agent material that directed the charge in the first place. Spall kinda looks and smells the way it sounds — blech!
Destroyed relationships penetrate our hearts and leave a residue on us all. We are all in the people business. We all feel. We all have hopes and dreams, we want the best for our spouses, our children, our community, and our places of business. We want to do well. No one wakes up in the morning and intends to suck at what they do. Consider this as you deal with challenging personalities or underperforming personnel.
How do we address this?
Deliver your feedback in truth and kindness, removing the offense from the character of the person. If a separation is the last resort, it may be best for all parties in the end. Exiting underperforming personnel is an unfortunate reality for every leader. It's gut-wrenching no matter who you are.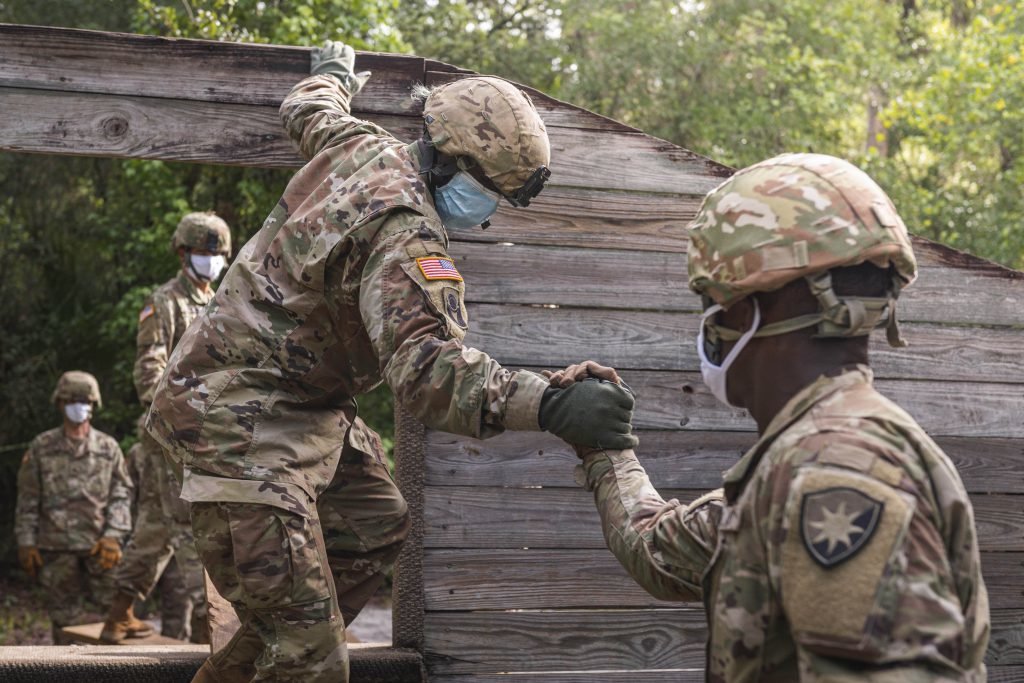 Always remember that the way you treat someone as you exit them has just as much to do with the team you intend to keep. Even if there's no one left behind, you still have to look yourself in the mirror.
Obviously, there is an extreme difference between explosives breaching and communicating during interpersonal conflict — or at least there should be. Hopefully these metaphors help you imagine what could go wrong in the life cycle of your team so that you can be intentional about protecting the unit and all of the people involved.
If your team is experiencing some significant tension, use these extreme examples to create a mental picture of what could go wrong, and take action to ensure it goes right! If left unaddressed, while you may not intend to be a master breacher, you may just be pushing the button on your next team detonation.