A bright moon hung overhead, shining pale light on skyscrapers that had seen tragedy, violence, and destruction in the last year. There was a cool breeze and muffled music to break the silence of the street. The stillness felt like waking up from a bad dream.
This was downtown Minneapolis on April 20, 2021, just hours after former Minneapolis police officer Derek Chauvin was found guilty of murder.
I worked in Minneapolis as a paramedic for almost five years before joining Coffee or Die Magazine. My last shift on an ambulance was in early May of 2020. George Floyd was killed in the city on May 25, 2020. His death caused sweeping civil unrest throughout the country but nowhere more fiercely and violently than in Minneapolis.
My last day on the job was bittersweet, leaving my fellow medics and the first responder community just months into a pandemic. When the unrest from the Floyd killing hit, it was especially hard on the first responders who had become my family.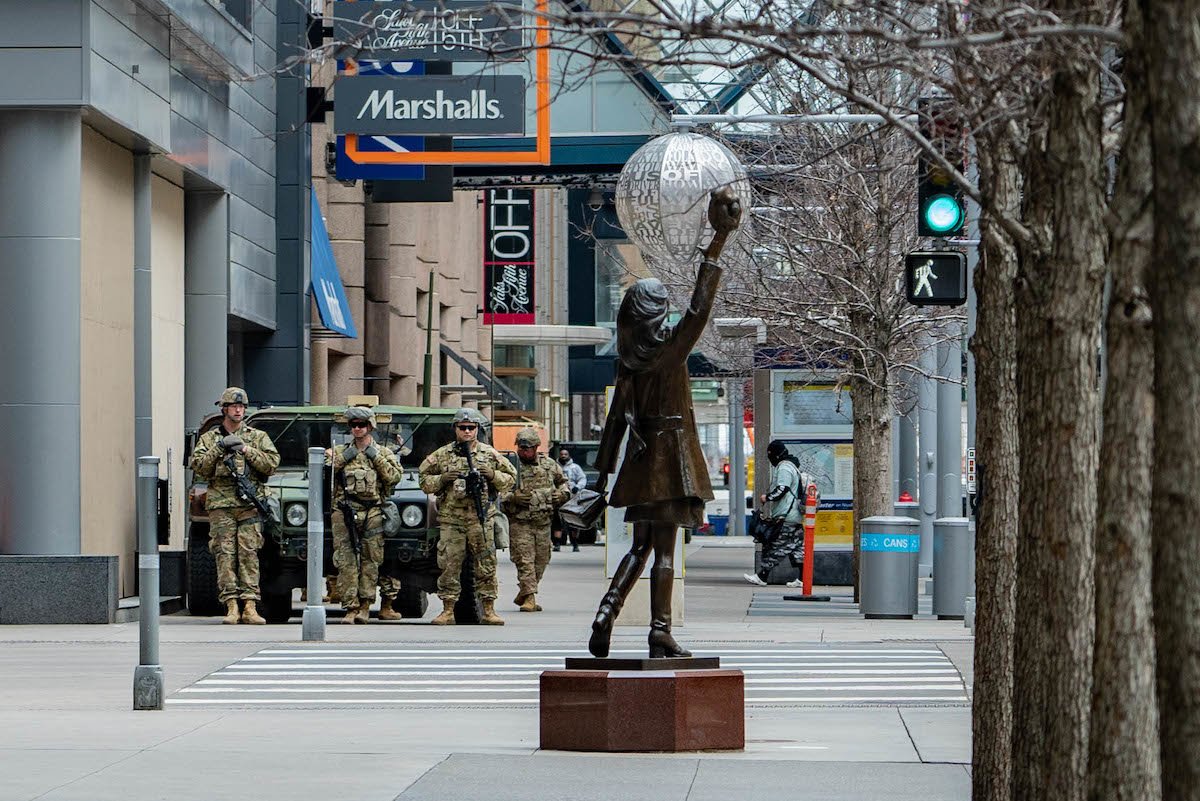 I expected the same reaction — perhaps worse — when I headed downtown nearly a year later.
On the morning of what would be the last day of the trial, the sun hadn't peeked over the horizon as I loaded my truck to head into the city. I wanted to be downtown in time for the morning golden hour for photos but also to get ahead of any crowds that were likely to arrive.
The courthouse was surrounded by what appeared to be 12-foot-tall fencing, some areas with an added layer of concertina wire sandwiched between shorter fences and cement barriers. National Guard soldiers, Hennepin County Sheriff's deputies, and various other law enforcement officers roamed within the fenced-in area. Humvees dotted downtown, ferrying security teams made up of various members of law enforcement and National Guard soldiers.
The jury had been handed the case the night before, and no one knew when they would announce the verdict. Some local businesses chose to close and board up their buildings, and Minneapolis public schools planned to send students home for remote learning on Wednesday.
Then, midafternoon, the jury announced that it had a verdict, after less than 24 hours of deliberating. A crowd immediately began to gather.
An activist with a megaphone loudly declared to the large group all around him that they would burn down the city if Chauvin wasn't found guilty of all charges. It felt as though a huge upheaval could be just seconds away.
Just before 5 p.m., the yelling stopped as people gathered around their cell phones to hear the outcome of the trial. With a rapid-fire delivery, Judge Peter Cahill read out the three counts and the guilty verdict for each. Joyous cheers erupted.
Floyd's family members, representatives of the family, and supporters were crying tears coming from what I assumed was a place of happiness but rooted in sadness. Singing and chants broke out among the crowd. For a few minutes, however, tensions seemed as if they might rise.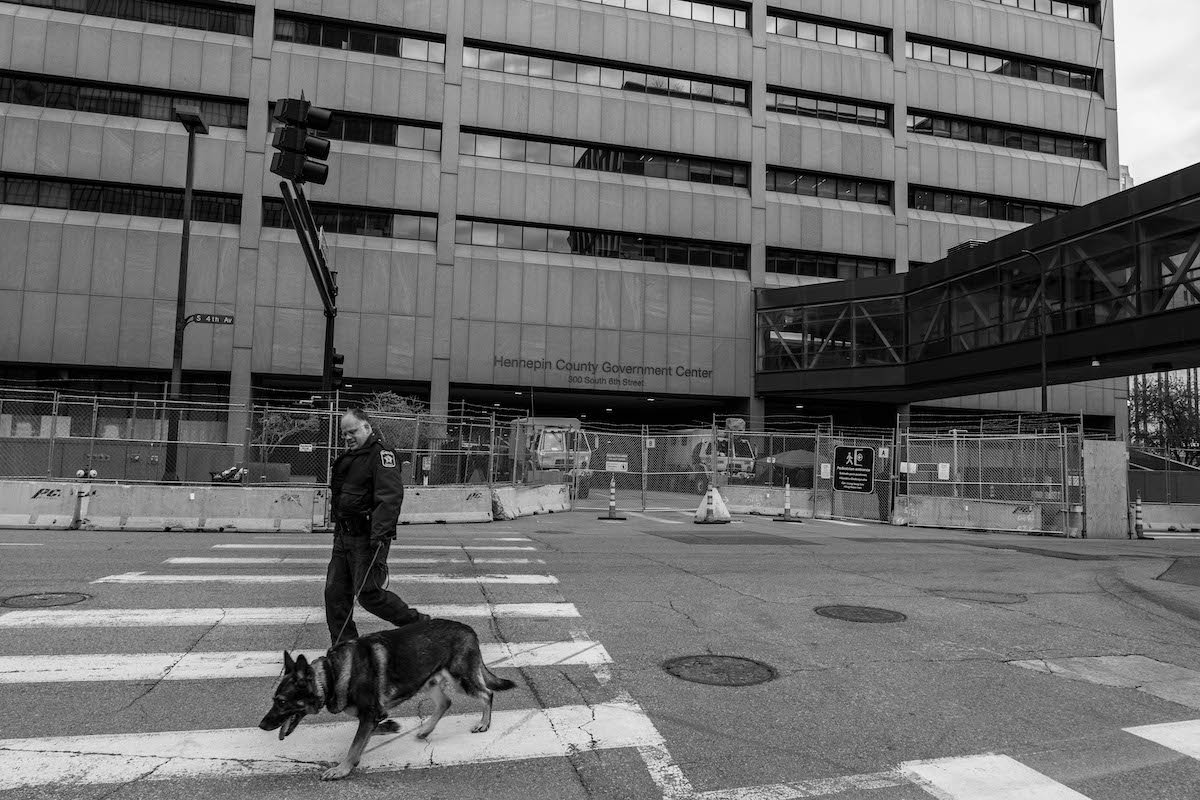 Four hours later, I stood in the middle of Hennepin Avenue, alone.
Downtown had become a ghost town — no protests, no violence. No crowds with signs, no police in body armor standing in ranks.
And while there were no protests, there wasn't any celebrating either. I had expected, and many police had too, that protesters would celebrate a guilty verdict as a "victory." This, I knew, might be hard for first responders to stomach, regardless of the merits of the case. Even if justice was served in the Chauvin case — and the jury had spoken — the events following Floyd's murder had my fellow first responders running nonstop. They needed a break.
What had been a city ready to burst instead had simply deflated. The two sides had made their case in court, and the verdict had been swift. And now, in the end, I wondered whether both sides had found they were simply exhausted.
As I stood on the street, all was quiet. I was thankful for my old teammates' sake. It had been a year since first responders in the Twin Cities had seen a quiet night.
---
This story first appeared in the Summer 2021 print edition of Coffee or Die Magazine as "Ghost Town."
Read Next: Did Oregon First Responders Help Recover a Shipwrecked Spanish Galleon?