It was just a routine Tuesday morning visit when Luis Martinez, a 77-year-old retired porter, stopped by his sister's Bronx apartment.
The only thing out of the ordinary on Jan. 18 was that she smelled something funny. Martinez checked her flat, but the stink had dissipated. So he stopped by her neighbor's apartment to give it a sniff.
The lady next door was Yolanda, and he'd known her for years. But Martinez smelled nothing weird there. She was on the sofa and he didn't want her to have to get up, so he went to open the door for her home attendant, and then the smell hit him.
Natural gas. Seconds later, boom.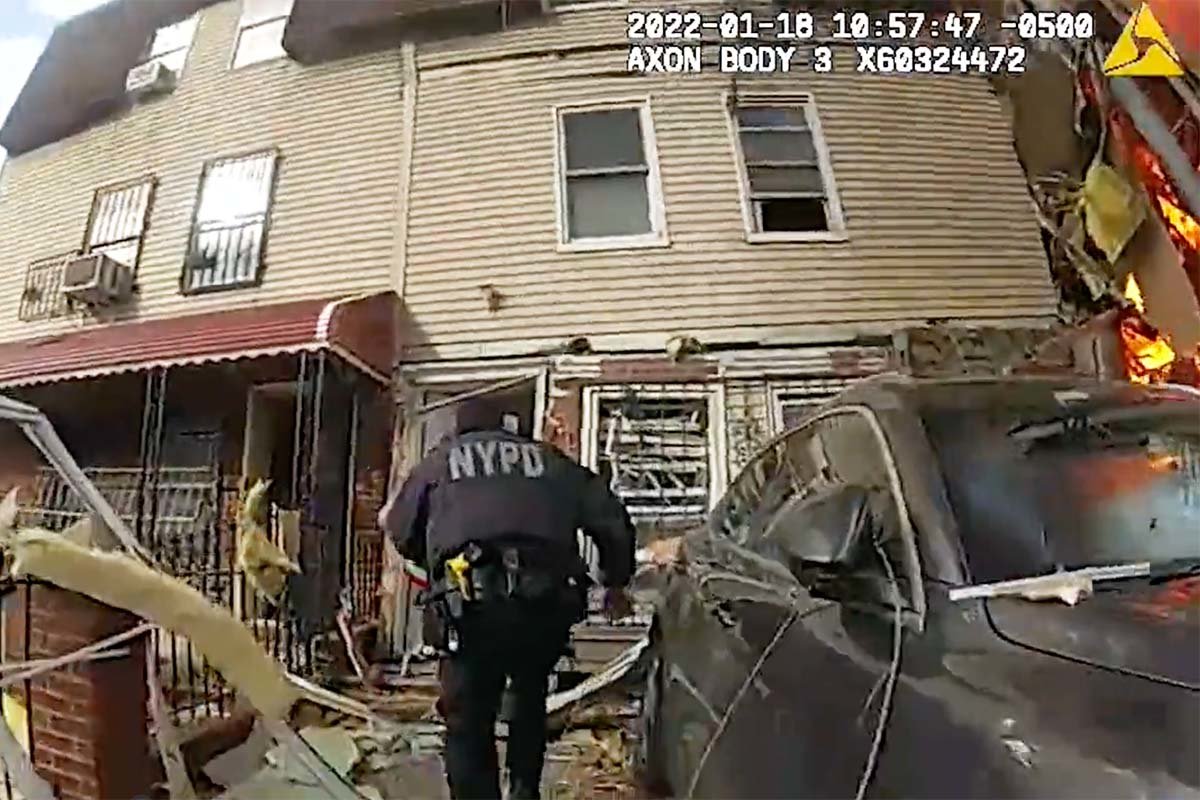 "He was kind of in shock for a bit and then he heard a voice saying, 'What happened?' And when he turned around, he saw that the floor had caved in a bit and the sofa had fell on her," said Daniel Martinez, 46, who translated for his uncle Luis during his interview with Coffee or Die Magazine.
The elder Martinez didn't know what everyone in the Longwood neighborhood could see: a fireball arcing high above the three-story Fox Street structure next door to his sister's building, bricks and splintered lumber tumbling onto vehicles below, and a deadly fire spreading to nearby flats.
He only knew his head was ringing as he tried to lift the couch and debris off Yolanda before giving up. It was too heavy, and he could hear the pop and snap of fire lapping the apartment next door. He quickly shuffled outside so he could fetch help for her.
But help was on the way already.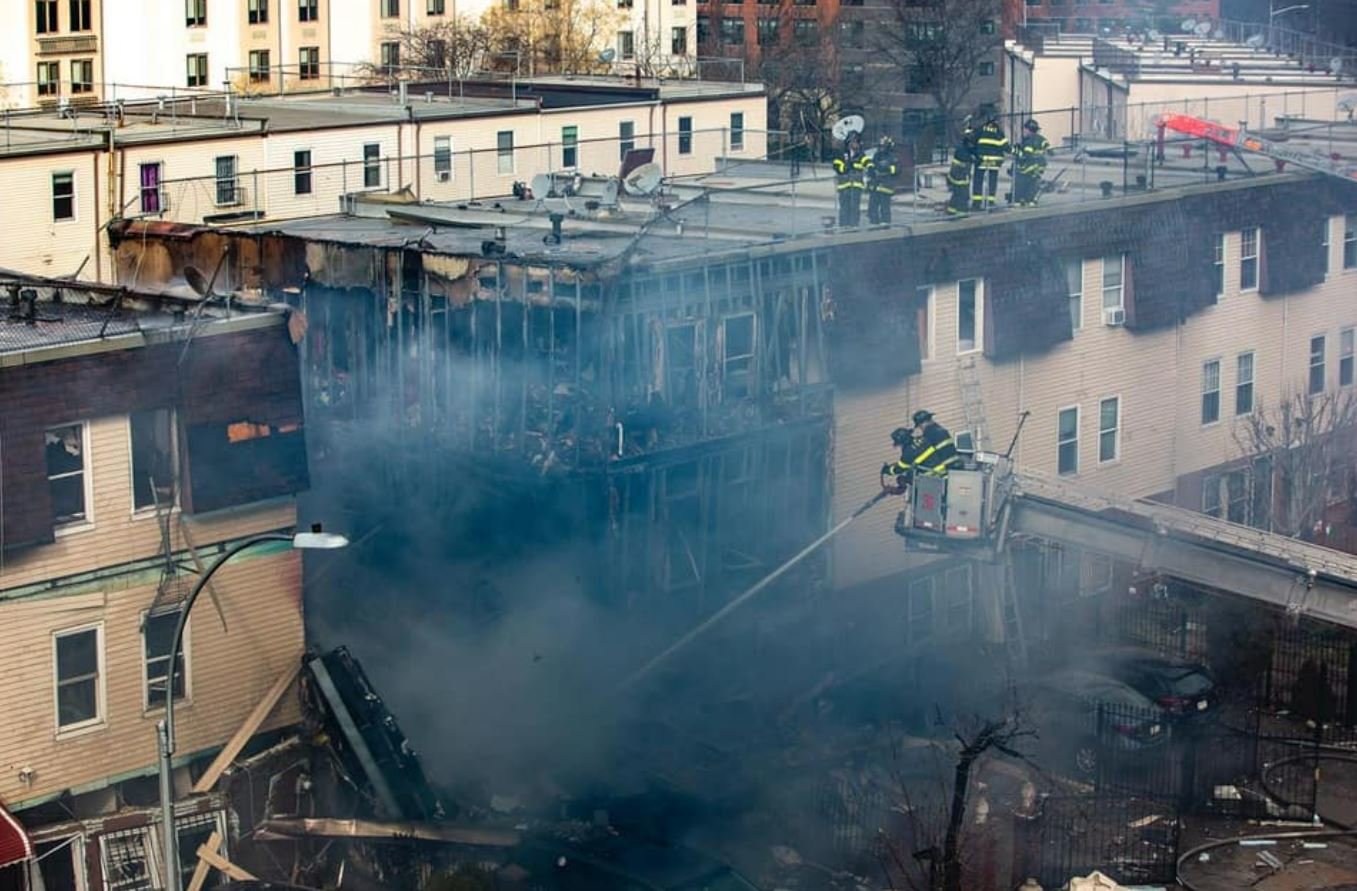 New York City Police Department Officer Victor Cabral, a former New York Army National Guard scout, told Coffee or Die he was about a mile away when he got the 911 dispatch. He remembered distinctly hearing "building collapse" and "explosion."
"We got multiple calls coming in, so we just went as fast as we could," said Cabral, a 17-year veteran of the force. "As I was getting close, I could see the flames shooting above the building and the thick black smoke."
Capt. Anthony Mascia was on patrol when he heard the radio dispatch and knew he needed to set up a mass casualty triage and search and rescue operation immediately.
"So this one was setting off every alarm," said Mascia, a 14-year veteran of the department. "It was a building collapse. It was a fire. It had every indication that this was a large-scale event."
"We thought we were going to have more victims, to be honest," he added.
Before the day was done, first responders would treat eight victims pulled from the row of buildings snaggletoothed by fire and explosion. A ninth person, a 77-year-old woman, died.
Cabral's cruiser was the second to arrive at the inferno. Officers Anthony Diaz and Francisco Beato got there first and already had told Luis Martinez and another person to get away from the building or they would become casualties, too.
Then the three cops rushed into the building to find Yolanda and anyone else who might've survived the explosion.
They were followed by Mascia and Officer Christopher Estevez, but the captain doubled back to the building that had detonated to see if he could force his way inside.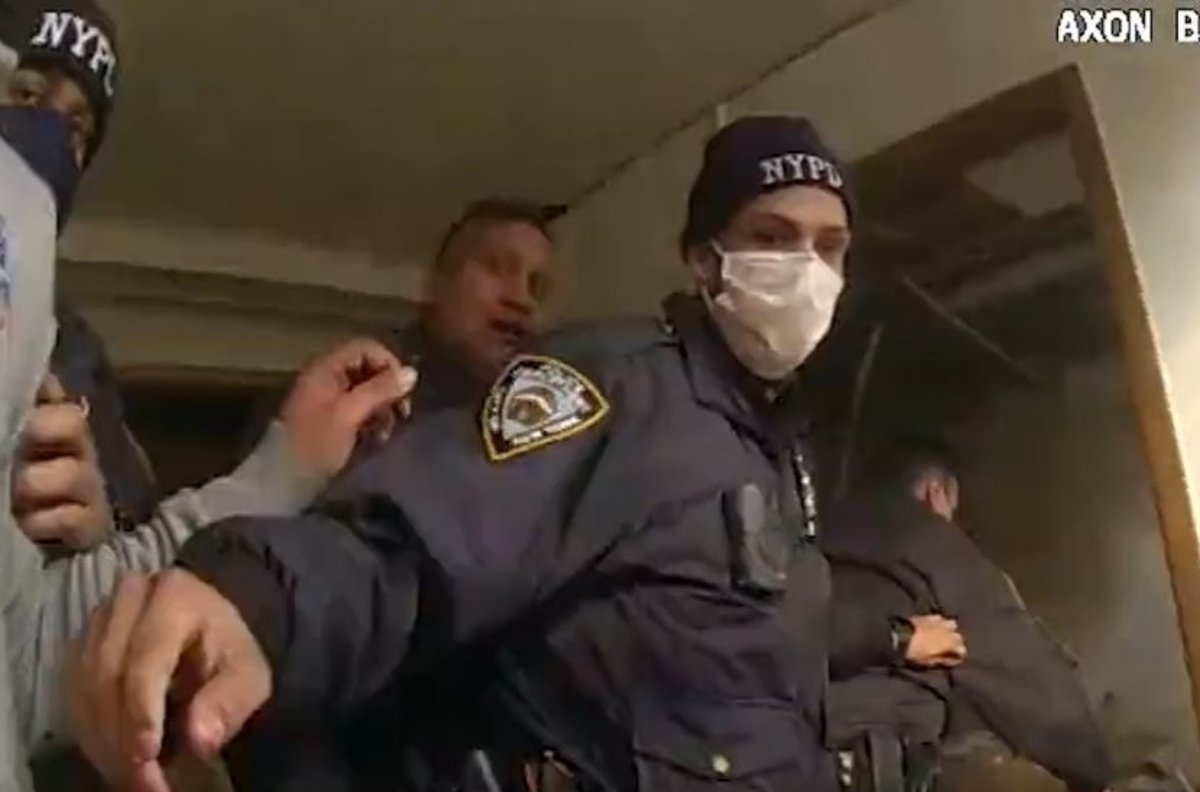 The heat was intense. He couldn't break through it. So he trotted back to the other building.
A neighbor was screaming, "Right there! Under the couch!" He was pointing to Yolanda.
Cabral and Mascia could hear her screaming from under the sofa. They managed to lift it off her, picked her up, and handed her over the couch to the other officers.
"We didn't even think about it," Cabral said. "We didn't think about the weight. It was just, 'Let's get her out as soon as we could,' because we knew what was going on around us. We wanted to also get out as safe as we could."
While the other officers whisked her to safety, Cabral and Mascia kept searching the apartment for survivors. The scene was chaotic, with officers recalling five, maybe six, cops in the building at any time.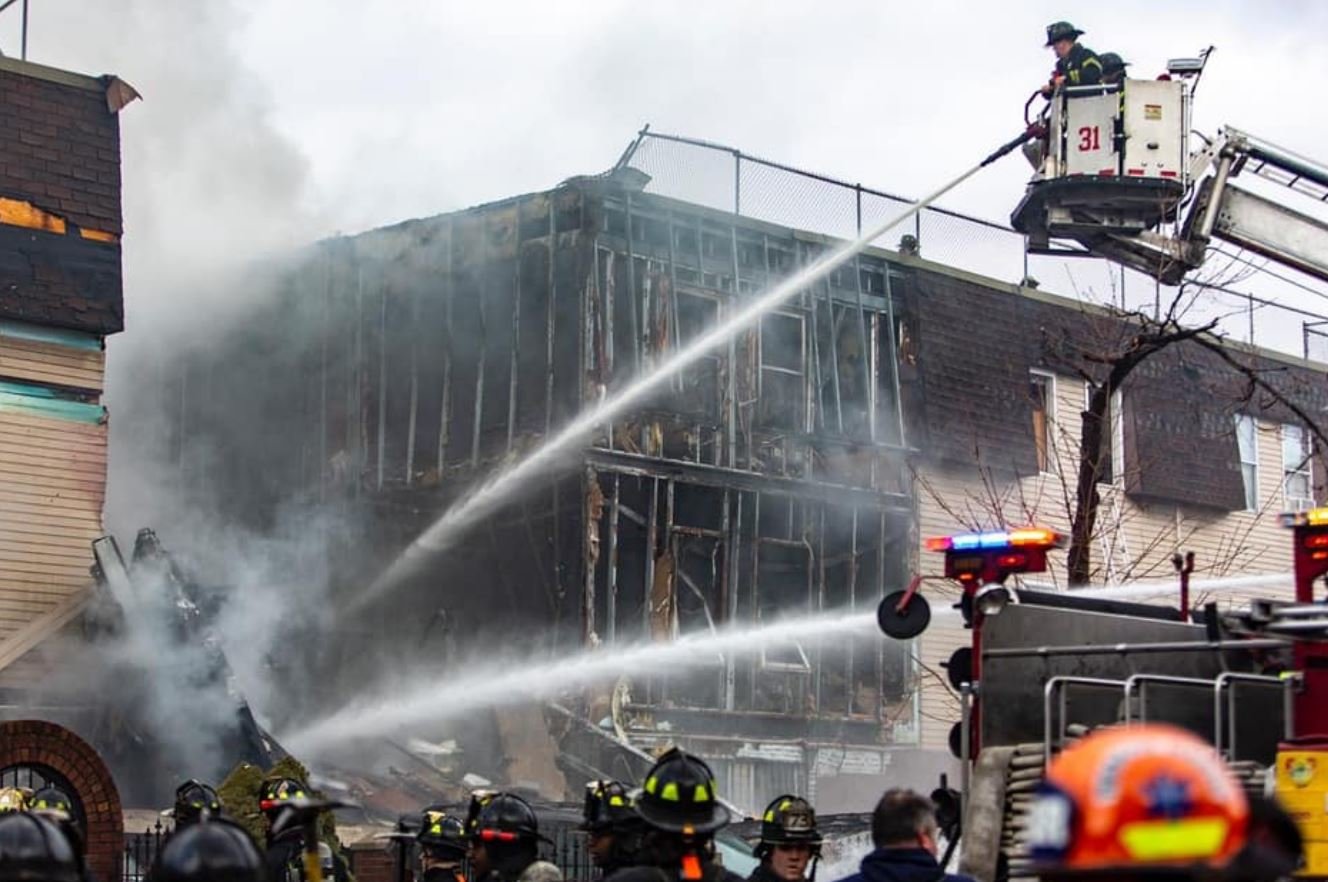 "I was just trying to keep track of how many of our cops we had inside because we all want to leave together," Mascia said.
Of the eight people treated for injuries, five were NYPD officers who suffered from carbon monoxide inhalation.
Two elderly women were taken to a nearby hospital and remain in serious condition, officials said.
Moments later, Mascia and Cabral recalled, someone warned them that fire was creeping out of the flooring. The officers began to see flames swaying through a side wall, near where Yolanda had been pinned under the debris.
"I had people screaming that there was potentially still people stuck. I had smoke billowing down the street," Mascia said. "I was waiting for additional resources because we didn't have a ton of resources yet from around the department."
Authorities continue to probe the cause of the explosion, but they suspect it was triggered by a natural gas leak.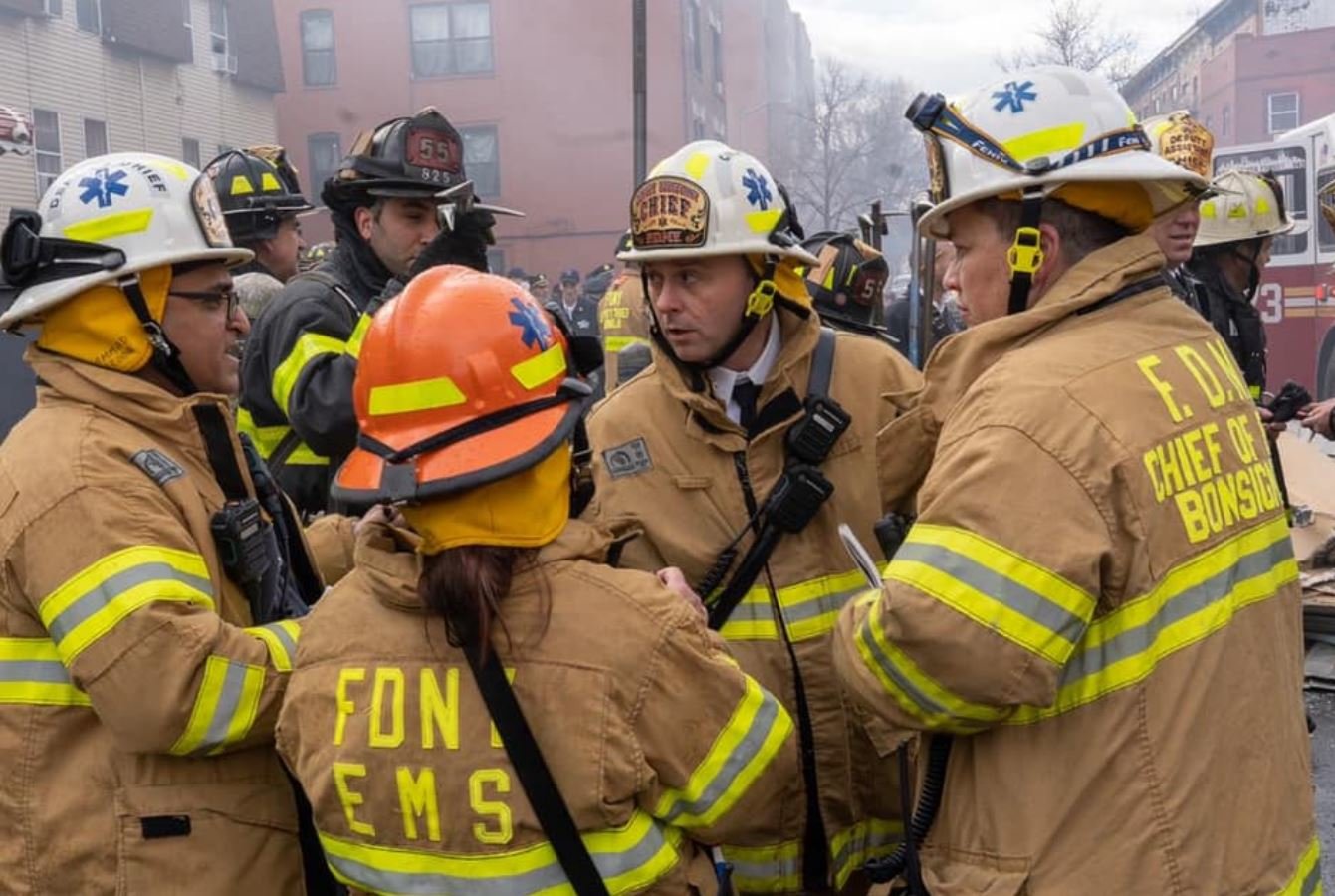 "Our units responded within four minutes," said John Hodgens, the acting chief of the New York City Fire Department, in a prepared statement released later that day. "There was a large explosion of one of the dwellings which was attached on both sides by other buildings. Our units quickly entered the buildings which were not collapsed to conduct searches for any occupants who may have not made it out. There were two people inside the building when it exploded, our fire and EMS members found them laying outside the building, our units were able to quickly transport these patients to the hospital.
"Unfortunately, one of these victims has passed away. This was a great joint operation between many agencies. We used approximately 200 FDNY personnel at this incident. We are continuing to investigate and will be on scene sifting through the rubble for any evidence."
In the wake of the fire, Cabral and Mascia couldn't stop thinking about Yolanda, the woman they rescued.
"I heard Victor say he was worried about the victim we pulled out, and I felt the same way," Mascia said. "I couldn't sleep that first night. When I came back to work, I was able to go visit her at the hospital. […] It was kind of emotional."
She's "hurt pretty bad" but remains in good spirits, Mascia said.
Read Next: