This article by Hope Seck was originally published May 10, 2022, on Sandboxx News. Follow Sandboxx News on Instagram.
A junior Navy Reserve officer and Senate staffer has gotten congressional accolades and a military honor for her role in a low-profile rescue team credited with saving 961 lives during the U.S. evacuation of Kabul, Afghanistan last year. Lt. Kristen Trindle, who deployed to Afghanistan as a lieutenant junior grade, was presented with the Bronze Star in late April by her civilian boss, Sen. Tom Cotton, R-Ark., who hailed her work as an example of American heroism amid "a dark chapter for our country."
The award, one of just a few that have been made public since more than 8,000 U.S. troops worked against the clock to get Americans and Afghan allies out of the country amid Kabul's capture by the Taliban last August, highlights just one of the creative rescue efforts led by servicemembers. The abrupt U.S. pullout from Afghanistan remains controversial; veterans groups and nonprofits continue to work on behalf of thousands of Afghans who worked for the U.S. military but remain in their country, awaiting visas.
Lt. Kristen Trindle, who serves as Cotton's national security adviser, worked downrange as aide-de-camp to the deputy commanding general of U.S. Forces Afghanistan-Forward, led at the time by Rear Adm. Peter Vasely, a Navy SEAL officer.
"Lt. Trindle immediately proved her worth," Cotton, who served in Iraq and Afghanistan as an Army officer, said in an April 27 speech on the floor of the Senate. "For weeks, she was everywhere at once, creating on-the-fly methods to screen evacuees, coordinating evacuation efforts with counterparts from four countries, even helping coordinate some of the chaos of the Kabul airport. Those actions alone would have been worthy of commendation, but Lt. Trindle went above and beyond the call of duty."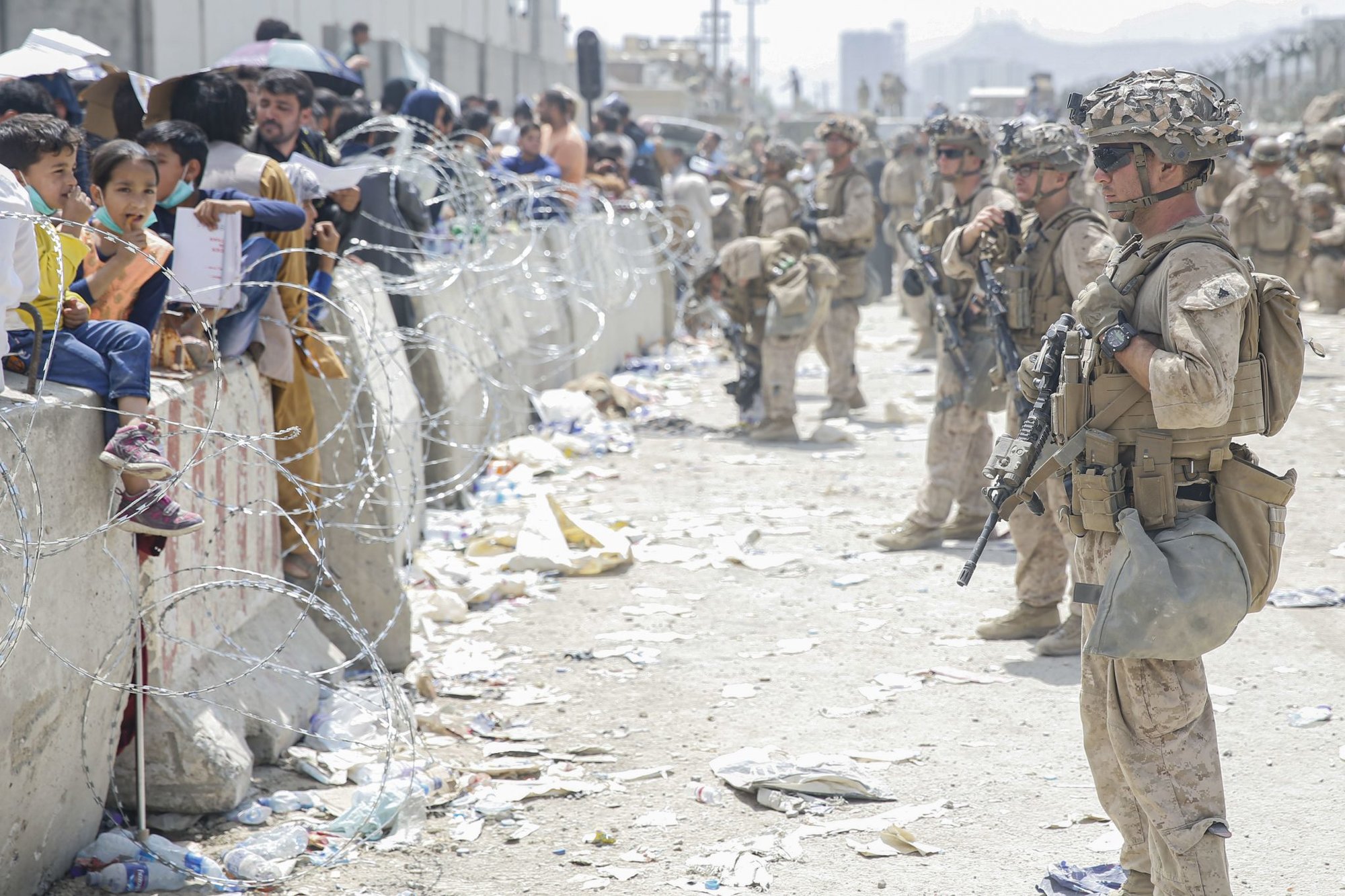 Leading a team of special operators
Cotton described how Lt. Kristen Trindle had volunteered to head up a five-person clandestine extraction team of special operations personnel that would leave the security of their headquarters offices to find Americans and Afghans eligible for evacuation, bringing them back to Hamid Karzai International Airport so they could be added to air manifests and safely transported to the United States.
Amid the chaos of the mission known as Operation Allies Refuge, braving armed Taliban forces to reach HKIA and make it inside was a harrowing challenge for many who sought to leave Afghanistan. As Trindle supported evacuation efforts, verified reports and video emerged of desperate Afghans clinging to the wheel well of an Air Force C-17 cargo aircraft as they took off from the airfield, some falling to their death as the plane climbed. Afghan parents handed babies over wire fences to soldiers and Marines, grasping at any hope of saving their lives. Taliban fighters got aggressive with civilians outside the airport.
Trindle conducted rescue missions with her team "in the dead of night, despite confirmed threats, within sight of the enemy. Armed Taliban fighters were regularly within 100 yards of her position, beating and whipping civilians and menacing Americans," Cotton said. "Lt. Trindle was unphased by this danger; she carried on with her mission. Lt. Trindle and her team rescued an astounding 961 Americans and Afghan allies. That group included young kids, pregnant women, injured civilians as well as high-ranking generals, helicopter pilots, translators — even an Afghan supreme court justice. Suffice it to say many of those evacuees would be in jail or worse if Lt. Trindle and her team hadn't been there."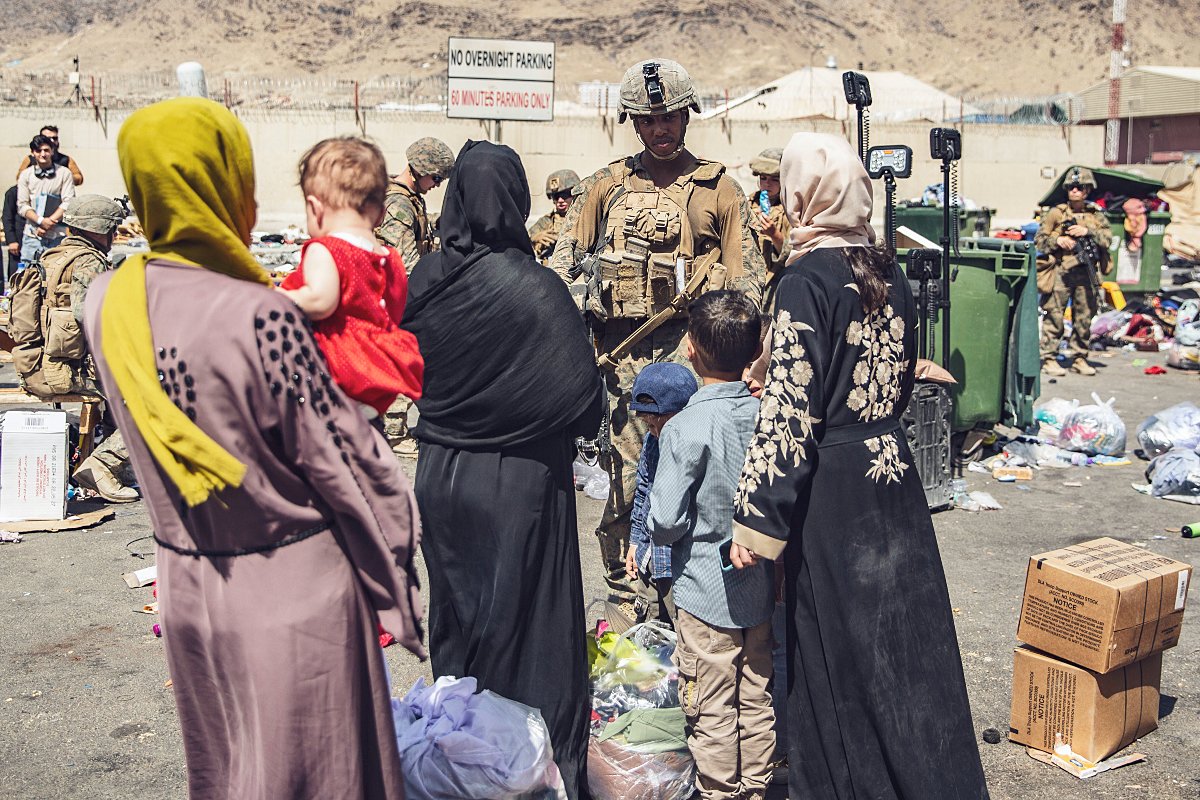 The 'Pineapple Express'
Kristen Trindle's Bronze Star citation, presented by Naval Special Warfare Command and obtained by Sandboxx News, confirms this account and describes the threats she faced in a "deteriorating security environment" to bring would-be evacuees through the hordes outside the gates at HKIA.
"Her bold actions and decisive leadership in a rapidly deteriorating security environment undoubtedly saved the lives of Americans and Afghan allies," it adds.
The extraction team described by Cotton and the citation appears to be a military cohort of the "Pineapple Express," described by ABC News as an all-volunteer coalition of Afghan war veterans who operated under cover of night. When HKIA's Abbey Gate was bombed by a terrorist on foot on Aug. 26, killing 13 U.S. servicemembers and more than 150 civilians, the group had reportedly just completed the movement of a group of evacuees into the airport.
Cotton detailed an account of an American couple who had reached out to his Arkansas office after visiting Afghanistan for a wedding and getting stranded. Guided to the airport gates, he said, they waited in the crush of the crowds.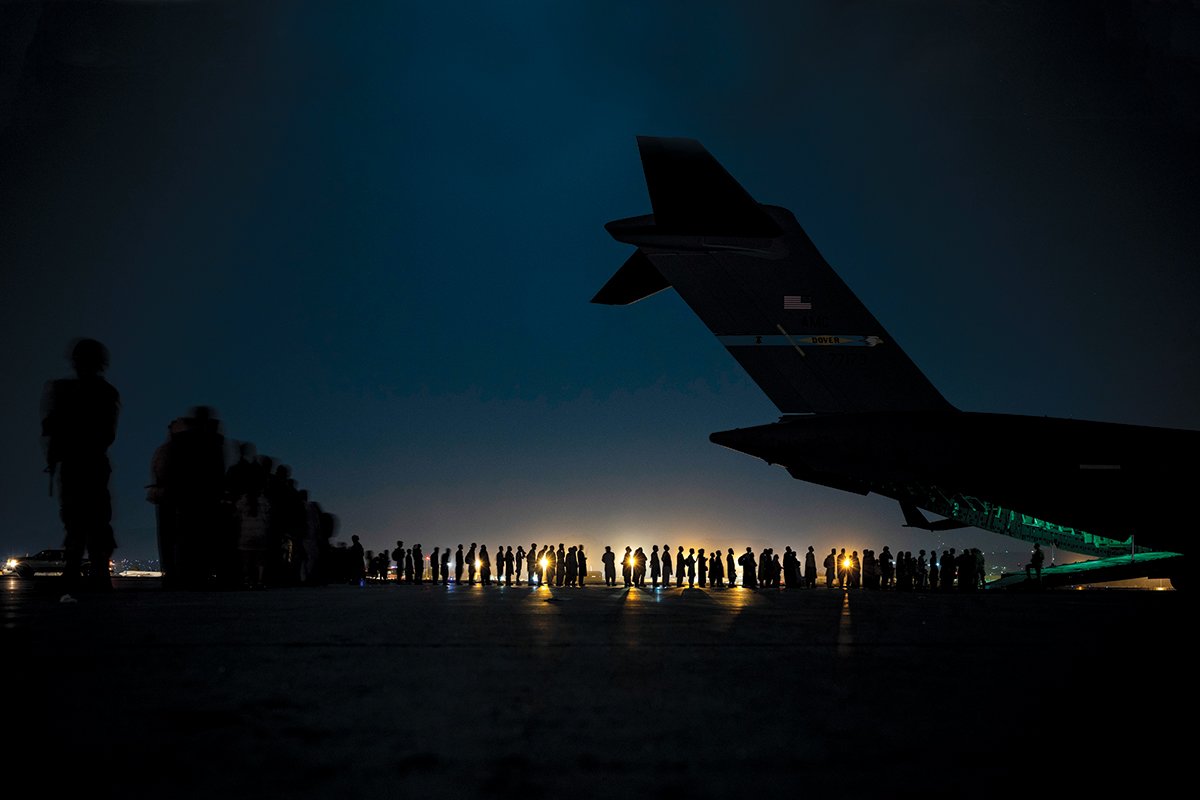 "The Americans were screaming for help. The Taliban fighters were savagely attacking civilians nearby," Cotton said. "Then over the roar and din of the crowd came the calm resolute voice of Lt. Trindle saying, 'She's with me.' That couple is now home in America in safety."
Acts of courage
Rep. Peter Meijer, a Michigan Republican and Marine Corps veteran who traveled to Kabul on a controversial fact-finding trip days before the Abbey Gate bombing, also hailed Trindle's heroism, saying on Twitter that he had met her at the airport and that she had helped to save several of his friends.
"She is one of the most impressive people I've met – my heart swells with pride at what Lt. Trindle & her team accomplished," he added.
The commander of Naval Special Warfare Command, Rear Adm. Hugh Howard, also applauded Lt. Kristen Trindle in a statement to Sandboxx.
"As a dedicated Navy Reserve teammate while serving in Afghanistan, Kristen's grit, creativity, and problem solving represent Naval Special Warfare's core character, cognitive and leadership attributes," he said. "Her service reinforces our unbreakable commitment to the defense of the Nation and its interests globally. Her actions also represent the operational edge we gain through a diverse and inclusive team."
The full story of heroism in the Kabul evacuation has yet to be written. Award accounts provide glimpses into individual acts of courage.
Air Force Master Sgt. Wendi DiBartolomeo is one such example. An air traffic controller, she was tasked with standing up ad hoc air traffic operations with little instrumentation and equipment after the tower at HKIA was rendered inoperable. She also received the Bronze Star for her actions, which allowed 634 needed aircraft to take off and land.
Seventeen members of the Army's 936th Forward Resuscitative Surgical Team (FRST) were also recognized for providing critical trauma care in the wake of the bombing. All received the Army Commendation Medal and Combat Action Badge.
Read Next: